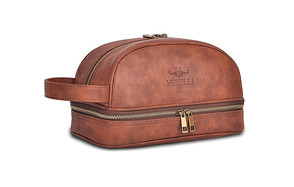 Vetelli Leather Dopp Kit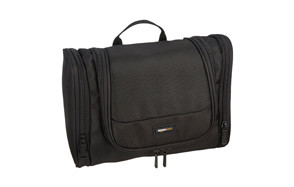 AmazonBasics Hanging Dopp Kit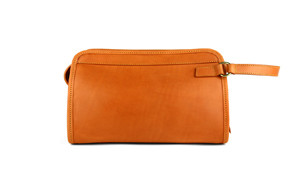 Frank Clegg Small Leather Travel Kit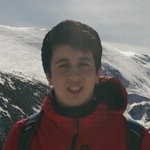 You're always ready for anything – your dopp kit is your personal grooming dream, wrapped-up in a small, easy to carry container (if you get the right items for it). We'll tell you all about what a dopp kit is, what yours should have in it, and when you need one. Without further ado, take a look at fifteen different versions of your ultimate grooming kit.
The Best Dopp Kit
Dopp Kit Buying Guide
Your dopp kit is designed to work with you, not against you - we've found you the best kits, but now it's time to do your homework and find their applications, what your dopp kit should contain, and quite frankly, a proper breakdown of what the hell they are - it's all here.

Q: What is a Dopp Kit?
A: A dopp kit refers to a form of EDC that's solely designed around your personal hygiene. These days, a man have a million tools at his disposal that he should be using - everyone's gone hairless, men have been expected to maintain a certain level of style and grooming that women have been doing for ages, but until recent years, men haven't had a trick up their sleeve to get it done.
Think of your dopp kit as a personal grooming station that's always ready to head out the door when you are. It's the ultimate solution to maintaining your personal hygiene while you're out and about, especially if you're hopping from work in the morning, directly to your nightlife (some of us crash on our buddy's couch and head straight to work that morning, so these are essential if you've been known to do this). It's an S.O.S. kit for your status; always be prepared, and you'll never have anything to worry about.
Q: What Items are Normally Found in a Dopp Kit?
A: It contours to your style, whether you have facial hair to groom or not, if you rock the shaved head look versus a lush head of hair, but the principles remain the same: it's all about personal grooming. These are some common items that you're going to find in your dopp kit:
Four-blade Single-use Razor
Travel Size Shaving Cream
Lip Balm
Band-aids
Nail Clippers / Filer
Liquid Soap
Conditioner
Comb
Toothbrush & Toothpaste
And More…
You have the option to get ultra creative with your dopp kit, you just have to think about everything you could possibly need. It's not a bad idea to toss in a few backup items as well, such as an emergency sewing kit for rips in your clothing, or breath mints.
Q: Are There Different Types of Dopp Kit?
A: In short, yes, but they're not truly dopp kits. When someone says, "Dopp kit," you're going to immediately think of a personal grooming station on-the-go, but there are some people who make dopp kits for various purposes, such as tech (when you have a lot of cool gadgets, power banks, removable memory), and other creative ideas. Again, if you say dopp kit, it means personal grooming station above all else.

Q: When Do I Need a Dopp Kit?
A: When don't you? There are ten instances that come to mind straight away.
The Morning After
Business Vacations
Late Night Fun Straight From Work
Summer Days Spent Outside
Long Car Drives
Pre-Game For Business Meetings
Day Trip
Hiking Trip
Dates
You should always have one on you. We're in an era where we have to maintain ourselves just as much as women do for maximum sex appeal and professionalism, all wrapped-up into one. With the conveniences of the modern world, you should always be crisp and fresh. Your dopp kit's got your back.