Best Dopp Kits for the Modern Man in 2022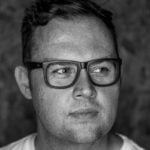 This product guide was written by Chris Worden
Last Updated
February 20, 2018
Chris Worden
Born and raised in Idaho, Chris's sensibilities are a small town, while his life experiences are anything but. He's had the chance to travel the globe with a camera in hand documenting action sports and cultural movements for over 15 years. His love of motorcycles, photography, adventure, and the outdoors has lent itself to a career telling stories and he wouldn't trade that for anything. Chris now resides in a small ski town in central Idaho and when he's not grinding away at his day job, he's feverishly penning articles at night about the products and playgrounds he loves.
GearHungry may earn a small commission from affiliate links in this article.
Learn more
You're always ready for anything – your dopp kit is your personal grooming dream, wrapped-up in a small, easy to carry container (if you get the right items for it). We'll tell you all about what a dopp kit is, what yours should have in it, and when you need one. Without further ado, take a look at fifteen different versions of your ultimate grooming kit.
The Best Dopp Kit
Everything is better in leather; you exhibit luxury and class. Vetelli designed this dopp kit with every situation in mind. Enjoy your personal grooming items with no risk of waterlog damage – the waterproof lining, accompanied by steel zipper, keeps everything dry no matter what (unless something inside leaks).
You get a 100% lifetime warranty straight from Vetelli – there's no messing around with Amazon's resellers to try and get warranty information. Simply read your model number, and the new one is on its way. This comes with two 2oz travel bottles, optimal for your favorite shampoos when you don't want to buy trial size products, as well as two large compartments for every grooming tool you'll need.
Herschel Supply Co. Chapter Travel Kit
When you want to travel on a budget and have a choice of over fifteen styles, you want Herschel's 100% polyester dopp kit. With one interior slip pouch for more delicate items, nylon lining and a sturdy zipper close, you get durability without compromising the contents of your dopp kit.
You get excellent waterproofing with this dopp kit, keeping delicate grooming items safe from light splashes and spilled beverages, should you leave your shaving kit on a table or surface. The polyester strap makes it ultra convenient to attach your dopp kit onto luggage or laptop bags, so you won't have to be without it.
KOMALC Buffalo Leather Dopp Kit
If you're all about authentic leather, and retaining that masculine musk to your personal apparel, you've found the needle in the haystack. Each dopp kit is handcrafted and made of 100% genuine buffalo leather, fitted with high-end YKK metal zippers, tying in the classy look and making your bag ultra durable.
This KOMALC dopp kit comes with a single external pocket, which is excellent for small bottles to stand next to one another. The rectangular nature of this bag allows for maximum storage while cradling your items in comfort, so you won't open up to any nasty surprises, such as spilled bottles or cracked combs. And it is big enough so you can even store your pubic hair trimmer in it.
Handmade Buffalo Dopp Kit by RusticTown
Buffalo leather is basically the solid form of manliness. If you've never owned a piece of buffalo leather attire, you're seriously missing out. This RusticTown dopp kit includes a spacious interior complete with a fully waterproof lining, making it perfect for unexpected trips to the beach or pool. A full leather handle grasps the zipper for easy opening and closing, gliding seamlessly so as to not get stuck on another fabric.
RusticTown took extra special attention to the little details, such as strong and sturdy stitching, additional pocket storage for smaller, more accessible items, and a genuinely soft lining to keep your items cradled in comfort. The sturdy shape of this dopp kit keeps your items from knocking around; perfect for travel.
Available in Midnight and Dark Shadow, Zero Grid brings us a fantastically affordable and durable kit. Designed to fit snugly into your suitcase or luggage, this cylindrical dopp kit tucks away all your toiletry essentials with ease. TSA-approved for travel, dashing and functional, this could be the smartest travel item you've bought yet.
No need to worry about light splashes and moderate spills – water-resistant lining prevents bacterial growth and water damage, while cradling grooming essentials in a smart style. If you need lightweight, compact, and durable beyond compare, you've just met your match.
Style is important. It's a metric of how society views us, like it or not, and it's the key to a great first impression. This Topo Dopp Kit doesn't waste a single second to impress, while providing fantastic function. Ultra durable nylon makes up the exterior, while a YKK zipper gives you durability beyond compare.
Crafted in the United States and made for convenience, you get a paracord zipper pull to quickly access everything that you need. Utilize every possible surface you can with a unique triangular shape to stand on its own, no matter where you leave it, it'll still look awesome.
If modern nylon and polyester doesn't coincide with your style, you're not alone – but nobody can argue with the leathery look of classic military tarp. This material was built to retain a classy look while offering optimal protection for all your personal grooming items. Hand-cut leather makes up the simple hook for attaching to luggage or laptop bags for easy carrying.
Defy M35 kit weighs half a pound, and comes with a total of a 4L capacity. You can store enough items in here for every potential grooming necessity while you're out and about – never be caught without the essentials ever again.
Heathered polyester makes up this rugged, durable exterior, while additional compartments and comfort keep you prepared for anything. This Aer kit comes complete with YKK zippers for maximum durability, locking your items into their water-resistant lining. You get an exterior toothbrush holder, designed to help you with the one problem we all face from time to time – bad breath. Slip into the restroom and you'll be out in sixty seconds flat.
Your interior mesh pockets are designed to keep everything in their place, even when you're in transit. Elastics hold your items firmly to the lining of the bag, giving you a small general area for your assorted items that don't have a particular place. Dual compartments give you additional storage while remaining compact.
Frank Clegg Small Leather Travel Kit
For nearly fifty years, expert leatherworker Frank Clegg has been outputting the highest quality dopp kits and other leather essentials. Available in eight different custom shades and built to last two lifetimes, this spectacular leather dopp kit comes with solid brass hardware and swiss RiRi zippers.
Commercial-grade awning material cradles your grooming essentials in the main compartment, while belting leather attaches beautifully to your luggage or tucked away in your briefcase. One main compartment, excellent craftsmanship, with the option to monogram your kit – this is classic, bold, and simple.
AmazonBasics Hanging Dopp Kit
1680D polyester makes up the durable exterior, while a top handle allows for simple transportation and attaching to your luggage – this is Amazon's take on the ultimate dopp kit. AmazonBasics Hanging Dopp Kit was made to be versatile beyond compare. Hang it over a shower handle, coat rack, or tuck it away compactly when not in use.
Mesh pockets and clear sleeves inside allow you to organize your grooming items, keeping your items from moving around during transport, whether in your checked bags or in the car on the way home. As the most affordable option on our list, thanks to Amazon's attention to detail, you can't be caught without it.
Kalooi Toiletry Bag for Men
The Kalooi Toiletry Bag for Men is an excellent gift for any man who loves to keep his grooming equipment and toiletries handy. It's an excellent fit for the bathroom, and it provides all the features you will need to get through a good day. The bag comes with enough space to accommodate all of your toiletries. While the product comes primarily with a 12-pound canvas material, it also has luxe vegan leather material lining its base and carrying handle.
The leather material makes it waterproof, so it can withstand the usual splashes that might get to it as a result of the bathroom environment. With about 10 inches in length, you can put everything you need upright and still have enough space for some more. As a complementary piece, the bag also comes with a pumice stone, for men who love to exfoliate and who follow a strict skincare regimen. It's never too late to take proper care of your body, you know.
This bag is an ideal choice for traveling. It is sturdy, with zipper pockets that will provide room for some of the smaller stuff – shavers, razors, and more. The zippers are made of YKK, although quite a lot of customers have already complained about them not being of the proper quality.
Moonster Leather Toiletry Bag for Men & Women
The Moonster Leather Toiletry Bag for Men & Women is a solid choice for anyone who loves their grooming equipment and is looking to store them efficiently. The bag features a vintage, timeless look that will fit any bathroom, regardless of whether the latter is in a more contemporary design or not. 
The toiletry bag is hand-crafted. The manufacturers sapped out the popular Pu leather option for a hard-wearing, soft water buffalo leather. They also promote the bag as being 50 percent thicker than a lot of other products out there in the market.
This bag is suitable for both men and women. In terms of holding capacity, this toiletry bag doesn't give you the short end of the stick either. It's compact and spacious, with different compartments that will house everything you need. There are also two dedicated zipper pockets that will make it easier for you to keep your smaller products.
The entire bag rounds this out with a water-resistant lining. Metal YYK zippers will hardly wear or tear, and they open wide to provide you with easy access to what you're looking for. The Moonster toiletry bag is an excellent option for traveling, and it's a reliable tool to have with you for whatever reason.
Pantheon Toiletry Organizer Wash Bag
The Pantheon Toiletry Organizer Wash Bag is another great addition to your bathroom. It's simple and stylish, and there's no doubt that it will seamlessly work for any user.  Here, you get a toiletry and travel bag that is made from Cationic Oxford cloth. The material is durable and lightweight, so you can rest assured that traveling with it will be a breeze. The material is also water-resistant. This, combined with its durability, means that you can easily make use of it – even in less-than-ideal conditions like on a camping trip or a hiking trail.
The bag measures 9.25 L x 4.72 W x 4.72 H inches – more than enough space for you to hold all your essential toiletries. It features a main component that houses all the vital items and two smaller compartments for more trivial stuffs.
The entire case also comes with a built-in hook that will make it easy for you to hang the bag. This way, you can get to your essentials in good time and get what you need without much stress. There's also a side handle, should in case you want to hold the bag as you move.
In general, this bag fulfills just about every need you could possibly have. It's light, durable, and has enough storage space to carry everything you need on a journey. Holding all your toiletries has never been easier.
Elviros Toiletry Bag for Men
The Elviros Toiletry Bag is designed for men that are serious about their grooming. It's designed with enough space for all of your skincare, haircare, and mouth care products, as well as an electric shaver and other toiletry necessities. It's actually larger than it looks on the product pictures (12" x 6.7" x 7.1") and the sides fold down, allowing you to maximize the interior space. No matter how in-depth your grooming regime, we reckon this Dopp kit can handle it. 
The bag is made from PU leather, making it water-resistant and durable. When you get up close, you can quickly tell the quality of the bag from the careful stitching. It also comes with an additional waterproof bag that you can use as an extra layer of protection if you're worried about your containers leaking. 
Bagsmart Toiletry Bag for Men
If you're a frequent traveler, you need the Bagsmart Toiletry Bag. It might not be the most stylish Dopp kit on this list but it covers all of the basics and it's competitively priced. It's made from a durable, water-resistant material that's super easy to wipe clean and won't rip or tear easily. It's never going to be as tough as genuine leather but we were really impressed by the quality. 
In terms of space, this Dopp kit is pretty hard to rival. It has a dual zipper opening, allowing you to access the large main compartment that has space for travel bottles to stand upright. On one side of this compartment, it has a netted area and a space to keep your grooming tools. On the other side, there's a waterproof compartment to keep wet and dry items separate. 
Emissary Men's Toiletry Bag
The Emissary Men's Toiletry Bag is another no-frills Dopp kit, designed for travelers. If we're being totally honest, this product doesn't really stand out on this list. It doesn't have one feature that makes it different (or better) than all the rest. We picked it because it's very well made, has plenty of internal space, and looks stylish in an unassuming way. It's the kind of Dopp kit that flies under the radar. 
Made from high-quality canvas and PU leather, it's both lightweight and durable. It's also water-resistant but we wouldn't recommend taking it in the shower with you. Inside, it features one large main compartment and a small zippered compartment. We also like the fact that it has a leather hanging strap that can hold up to 15lbs. 
Dopp Kit Buying Guide
Your dopp kit is designed to work with you, not against you - we've found you the best kits, but now it's time to do your homework and find their applications, what your dopp kit should contain, and quite frankly, a proper breakdown of what the hell they are - it's all here.
Q: What is a Dopp Kit?
A: A dopp kit refers to a form of EDC that's solely designed around your personal hygiene. These days, a man have a million tools at his disposal that he should be using - everyone's gone hairless, men have been expected to maintain a certain level of style and grooming that women have been doing for ages, but until recent years, men haven't had a trick up their sleeve to get it done.
Think of your dopp kit as a personal grooming station that's always ready to head out the door when you are. It's the ultimate solution to maintaining your personal hygiene while you're out and about, especially if you're hopping from work in the morning, directly to your nightlife (some of us crash on our buddy's couch and head straight to work that morning, so these are essential if you've been known to do this). It's an S.O.S. kit for your status; always be prepared, and you'll never have anything to worry about.
Q: What Items are Normally Found in a Dopp Kit?
A: It contours to your style, whether you have facial hair to groom or not, if you rock the shaved head look versus a lush head of hair, but the principles remain the same: it's all about personal grooming. These are some common items that you're going to find in your dopp kit:
Four-blade Single-use Razor
Travel Size Shaving Cream
Lip Balm
Band-aids
Nail Clippers / Filer
Liquid Soap
Conditioner
Comb
Toothbrush & Toothpaste
And More…
You have the option to get ultra creative with your dopp kit, you just have to think about everything you could possibly need. It's not a bad idea to toss in a few backup items as well, such as an emergency sewing kit for rips in your clothing, or breath mints.
Q: Are There Different Types of Dopp Kit?
A: In short, yes, but they're not truly dopp kits. When someone says, "Dopp kit," you're going to immediately think of a personal grooming station on-the-go, but there are some people who make dopp kits for various purposes, such as tech (when you have a lot of cool gadgets, power banks, removable memory), and other creative ideas. Again, if you say dopp kit, it means personal grooming station above all else.
Q: When Do I Need a Dopp Kit?
A: When don't you? There are ten instances that come to mind straight away.
The Morning After
Business Vacations
Late Night Fun Straight From Work
Summer Days Spent Outside
Long Car Drives
Pre-Game For Business Meetings
Day Trip
Hiking Trip
Dates
You should always have one on you. We're in an era where we have to maintain ourselves just as much as women do for maximum sex appeal and professionalism, all wrapped-up into one. With the conveniences of the modern world, you should always be crisp and fresh. Your dopp kit's got your back.
Sign Up Now
GET THE VERY BEST OF GEARHUNGRY STRAIGHT TO YOUR INBOX