Best Tire Repair Kits In 2022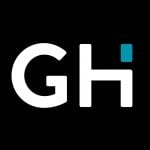 This product guide was written by GearHungry Staff
Last Updated
January 15, 2020
GearHungry Staff
GearHungry Staff posts are a compilation of work by various members of our editorial team. We update old articles regularly to provide you the most current information. You can learn more about our staff
here
.
GearHungry may earn a small commission from affiliate links in this article.
Learn more
There are very few things in life as annoying as a flat tire. You're driving carefree along the road when a puncture cuts your trip short. Or, you're in a rush to get to work only to discover that your tire is flaccid and is steadily losing more air. The good news is that it doesn't necessarily have to be difficult or costly to get a hole in a tire fixed. In fact, some of the best tire repair kits can mend even the trickiest punctures, saving you that dreaded trip to the car repairman.
In this buyer's guide, we will highlight some of the best tire repair kits on the market. To add – these kits make excellent gifts (hint hint).
The Best Tire Repair Kit
Boulder Tools Heavy Duty Tire Repair Kit
If you are a perfectionist at heart and like to ensure that a job is done properly, then this is the kit for you. With 56 pieces packed neatly into a durable red case, you'll find everything that you need and more to fix most flat tire issues. In fact, what we really like about this kit is that it not only gives you the high-quality tools you need to fix a puncture temporarily but, depending on the extent of the damage, it can also help you to plug up a hole completely – so that you can actually use the tire for some time after it has been repaired.
This Boulder set comes equipped with full and illustrated instructions that help users to easily use the tools whilst applying the best methods of repair. Built to last, this premium flat tire repair kit will loyally repair any tubeless tires. From cars and motorbikes to tractors and corded/cordless lawn mowers – this nifty handyman's kit will have your back! While it does sit at the high end of the price range, you'll be getting excellent value for money with this purchase.
Key Features:
Superior heavy-duty brown strings
56 quality pieces
Includes 30 superior brown tire plugs
Ergonomically designed hand tools
Easily portable
Covered by a 1-year warranty
Specification:
Brand

Boulder Tools

Model

BT4001

Weight

2.6 Pounds
Durable tools and case
A large variety of tools to choose from
User-friendly repair process
Can be used on any tubeless tires
Glue seals instantly
Plugs can be difficult to handle
On the pricey side
Tooluxe 50002L Universal Tire Repair Kit
The Tooluxe 50002L runs with the "less is more approach". While there are only a few tools, they are the only ones that you really need to fix up your tire. This means you can get straight to the point and repair the puncture (there's just no beating around the bush)! You'll also find that each item has been designed to be comfortable and easy to use, which is always a bonus when you're correcting a bothersome situation!
In the supportive molded case, you will find string plugs, a rasp tool, an insert tool, two hex keys, and one tub of sealing lubricant. Focusing on tubeless tires, this kit has been carefully pieced together to fix repairs on most vehicles without any problem at all. One of the stand-out features is definitely the kit's incredible durability. The tools have been made from hardened steel and have also been sand-blasted for a perfect finish. The Tooluxe is excellent value for money and is guaranteed to last. For more quality tools to have in your car, check out our guide to the best timing lights and pick your favorite.
Key Features:
Easy and organised storage
Built to last tools
Includes all necessary tools
Repairs all tubeless tires
Includes string plugs for multiple repairs
Compact and portable
Specification:
Brand

Tooluxe

Model

50002L

Weight

2.3 Pounds
Tools are impressively durable
Includes all the basic tools you will need
Easy to use
Works well on all tubeless-tired vehicles
An affordable solution
Autown has nabbed the next spot on our list with their fully-stocked professional-quality tire repair kit. Inside the hardy moulded case, you will find 75 pieces of equipment that will help you repair the toughest tires on the market.  While some of the tools may never be used (the manufacturer certainly did over-compensate), having access to a diverse range of hardware is never a problem – especially when the entire kit is reasonably priced.
This puncture repair kit is useful for a number of different vehicle tires. From your average cars to large trucks, you can be quite sure that it can handle it all. This is because the tools are of a decent size, are made from quality steel, and are ergonomically designed to get through really thick tires. And, despite the vast selection of tools, the Autown kit remains portable and compact in size. So, carrying it around in your vehicle will be no problem at all. For more must-have products to have in your car, especially if you live in colder areas, check out our selecion of the best de-icers.
Key Features:
Durable tools that do not rust easily
Easy to pierce repair plugs
Ergonomic design
75 pieces
Durable moulded carry case
Can withstand the toughest repairs
Specification:
Brand

AUTOWN

Model

8542044243

Weight

3.25 Pounds
Heavy-duty enough to repair thick tires
Long shelf life
3-month moneyback guarantee
Awesome added tools for use on other repairs
Instructions are a bit vague
Can stain items red
Keeping things simple, the BETOOLL flat tire repair kit limits itself to 22 pieces. Don't be fooled by its modesty though. They do say dynamite comes in small packages and with this portable and durable kit at your disposal, sealing a puncture will be hassle-free and effective. The tools come conveniently packed in a fabric zip-case that's just as durable as a harder plastic case. In fact, the fabric construction makes the kit more flexible so that it can fit into smaller and easier-to-access compartments. Weighing less than 2 pounds, you could even carry it in a backpack or handbag!
Reading online reviews, many agree that the plugs are easy to insert, which is the most important function of any tire repair kit. Apart from 15 self-vulcanization repair plugs, the kit also contains a T-handle spiral probe tool, a T-handle insert tool, a valve stem tool, a hex key, 2 valve stems, and a tub of lubricant. This is all you need to have peace of mind knowing that a flat tire isn't going to ruin your day or a trip. Car owners might also be interested in some of the best rooftop cargo boxes, so take a moment to check them out.
Key Features:
Tools are made from long-lasting heavy steel
Durable and compact carry-case
22 easy-to-use pieces
Repairs any tubeless tire
Easy-to-insert plugs
Rift-grain rotation design
Specification:
Brand

BETOOLL

Model

5841857147

Weight

1.25 Pounds
Small and lightweight (can be carried in bags)
A basic kit (gets straight to the task at hand)
Includes quality pieces
An affordable solution to short-term tire repairs
There are no pliers to pull out nails
Instructions are lacking
This 94-piece heavy-duty TECCPO tire repair kit has also impressed us. In fact, this brand certainly takes its purpose seriously and complies with all top production standards. For example, the tools in this kit can repair all types of tires for up to 3CM punctures (including punctures caused by glass and rocks). Each item is also made from good quality materials. This means that there is a good chance that you can use this kit for years to come, over and over again. And all this for an extremely fair price!
There are some interesting components in this repair box that are worth mentioning too. Apart from all of the essentials, you will also find a utility knife, a pressure gauge, and extension valve caps. All of the tools fit snugly inside a durable and organized hard-case that will fit discretely into your boot.  If you are the OCD type who likes even the tiniest items to sit in their own compartment, then this tire repair set will be right up your ally!
Key Features:
Premium upgraded strings
Durable and versatile
Easy and organised storage
94 quality pieces
Ergonomically designed T-hand tools
Detailed instructions
Specification:
Brand

TECCPO

Model

TP0001

Weight

3.6 Pounds
Superior quality tire repair tools
Neat and organised storage compartments for all pieces
Durable and versatile
Holds pressure for longer than many other brands
Heavier than most kits (not suitable for luggage)
Some have battled to understand the instructions
Hromee 56 Pieces Tire Repair Tool Kit
If you want a tire repair set that can easily be stored away, then this one's for you! Hromee 56 Pieces Tire Repair Tool Kit is compact, lightweight, and powerful at the same time! And just because the tools are on the small side, don't underestimate their efficiency. Hromee has managed to keep things simple whilst offering users tire repairing tools that they can rely on. Within this kit, you'll also find some, erhm, unique bits! We're referring to the novel skull-shaped valve caps (an interesting addition, we think).
While the valve-caps may grab your attention, the central feature of this kit is definitely the 30 heavy-duty brown string plugs. These plugs provide a superior safety seal and are much stronger when compared to standard black plugs. The Hromee flat tire repair kit works with most of the tubeless tire vehicles, including cars, trucks, ATVs, jeeps, and even motorcycles. Repairing a tire on the roadside has never been easier and because it sits on shelves with such a reasonable market price, you'll never be disappointed with this little investment. You may also like to have some of the best car gadgets from our list, so be sure to check them out.
Key Features:
Two T-shaped heavy-duty steel handles
30 heavy-duty brown string plugs
Portable bag with tight elastic to prevent damage
4 tire pressure monitors
Suitable for all tubeless tires
Instructions included
Specification:
Brand

Hromee

Model

HR4030

Weight

1.9 Pounds
Comes in a small and durable compact case
It has all that you need in an emergency
Plugs are a better-sized fit
Good quality tools
Cost-effective price
There have been complaints that this repair kit does not work well on mountain bike tires
WYNNsky Universal Tire Repair Kit
Packed in a cheery blue hardcover case, the WYNNsky flat tire repair kit is here to make life easier. Avoid costly repairs done at the car shop. This nifty set of tools makes that DIY puncture repair quick and seemingly effortless. Even if you have never fixed a puncture in your life before, the accompanying detailed instructions will walk you through every hassle-free step. The other advantage of this repair kit is that it is well-suited to a variety of vehicles. From your average car to larger trucks and even tractors, this set is one you can depend on.
On opening the case, you'll discover neatly organized pieces. These pieces include all you need for your average tire repair. And to add, you'll also find a pair of rubber work gloves and pliers just to make the job that much more pleasant. All of the tools in this WYNNsky set are very solidly built, which is good news for anyone looking to use them on thicker or larger tires. The quality items will also last for years, even if they are exposed to hard ware-and-tear.
Key Features:
60-piece all-in-one kit
Ideal for tubeless tires
Tools are made of durable and high-quality materials
Solid steel reamer tool and T-handle insertion tool
Repair up to 30 flat tires with the 30 tire plugs
Durable storage case
Specification:
Brand

WYNNsky

Model

13

Weight

2.45 Pounds
Perfectly compatible with all tubeless tires
Includes a handy tire pressure gauge
Quick and easy to repair punctures
Some have complained that the tools are damaged or rusted on arrival
ORCISH 98Pcs Tire Repair Plug Kit
Made from refined high-quality steel and zinc alloy, this beast of a kit has been built to not only work but to impress! Because of the quality items, you can be quite sure that the tools will last you quite a long time, making this a worthy investment. And because of the universal design, ORCISH 98Pcs Tire Repair Plug Kit will work for all tubeless tire repairs (from thin bike tires to bulky truck tires).
Equipped with a set of detailed instructions that are complete with pictures, you'll have your tires turning again in no time. This kit gets also gets our thumbs up for having a great variety of tools, which makes is superiorly flexible when it comes to repairing tires of any vehicle. Furthermore, the set includes a durable storage casing that's been specifically designed to put each tool in its own compartment. We can't complain about the price either! A very valuable gift for car lovers.
Key Features:
Ergonomically designed T-handle tools
Anti-slip solid pliers
98 pieces in total
Repairs all tubeless tires
Accessories have been carefully tested before shipment
Portable storage case
Specification:
Brand

ORCISH

Model

AY1-AT30

Weight

3.6 Pounds
User-friendly illustrated instructions
The gloves are a great added bonus
Durable and quality handle-tools
Convenient and easy to operate
Perfect recovery kit companion
Not as compact as other kits
Utility knife is on the flimsy side
Tire Repair Kit Buying Guide
Features To Look For In Tire Repair Kits
Tool Options - A repair kit is only as good as the tools that it contains. This doesn't mean that the better kits contain more tools. To the contrary. The best kits are ones that contain all of the essential tools that allow you to repair a hole easily from start to finish.  These tools include a rasp, a hex key, and a plugging tool.
Quality - A tool that looks good is useless if the pretty-looking piece doesn't work well. We recommend that you look out for tools that are made from quality materials, such as steel and aluminium. This way you know that they will last long without breaking or rusting.
Durable Plugs - Plugs are what seal the holes in punctured tires and you need to be able to rely on their durability. Of course, the longer a plug can seal a repair for, the better. Choose kits that come with a variety of plug sizes or a rubberised cement that will adapt to any size hole.
Versatility - As a rule of thumb, you should select a kit that is capable of working with all kinds of tires for a multitude of vehicles. This way, regardless of what you are driving or pushing, you will be able to repair the tire without a hassle.
Ease of Use - Most people don't have much experience fixing tires. So, the tire repair kit you choose needs to be easy enough to use for the layman. Kits with detailed and illustrated instructions will walk you through the process step-by-step, ensuring that even a novice can repair a tire.
Size and Storage - A kit that comes in a case of sorts is key. And the more organised the inner storage compartments are, the more likely the tools will be kept in a good condition for longer. Harder cases are great to keep tools safe but softer cases allow you to pack the kit away in more compact compartments, such as in a cubbyhole, for example.
Sign Up Now
GET THE VERY BEST OF GEARHUNGRY STRAIGHT TO YOUR INBOX