Best Hair Growth Shampoos For Men in 2022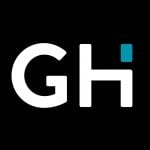 This product guide was written by GearHungry Staff
Last Updated
January 29, 2018
GearHungry Staff
GearHungry Staff posts are a compilation of work by various members of our editorial team. We update old articles regularly to provide you the most current information. You can learn more about our staff
here
.
GearHungry may earn a small commission from affiliate links in this article.
Learn more
Hair loss seems to be one of the top fears that men everywhere have, and that's very understandable. Such a dramatic change of appearance can impact the self-esteem of anyone. If you take a look around the market, you'll see dozens, even hundreds of products that will guarantee that you'll start growing hair again, but that seems a bit too convenient, doesn't it?
Hair loss can be caused by a number of factors, such as genetics, which is most common, poor diets, which includes both a surplus or a deficit of certain vitamins, lack of protein, anemia, thyroid issues, hormone imbalances, and so on and so forth!
Short of hair transplants, it seems like there aren't many other options to remedy these changes. But is that really the case? Let's take a look at some of the best products, namely shampoos, that are proven to strengthen your hairs and nourish your follicles, improving your look, confidence and mood. While these are useful products, please, take hair loss can be a symptom of a bigger problem, so don't try to use shampoo / minoxidil as a replacement for actual medicine or medical care.
That being said, let's take a look at the 6  best anti hair fall shampoo products that you can find on the market:
The Best Hair Growth Shampoo
Ultrax Labs Hair Surge – Hair Growth Shampoo
If you're interested in buying the best hair growth shampoo, you're bound to run into the Ultrax Labs Hair Surge. We've chosen this as the number one pick on the list due to the efficiency of the shampoo, the notoriety of this particular brand and the stellar customer satisfaction associated to this great product.
Caffeine is associated more and more with the beauty industry, manufacturers adding the ingredient to face creams, masks, soaps, body wraps and more, including shampoos. The Ultrax Labs Hair Surge is made using Highly Effective Micro Blend Caffeine shampoo technology. Now, here's the thing – several studies claim that, when exposed to caffeine extracts, hair follicles affected by DHT, the baldness hormone, show improved signs of growth. This alone will contribute to a thicker, fuller head of hair, but that's not all.
While this shouldn't matter, we need to mention the fact that caffeine is absorbed by the skin. If you have any issues with caffeine consumption, please note that small amounts will still reach your bloodstream. The way it works is that, by applying it to your scalp, it gets absorbed and inhibits certain enzymes and hormones from having a negative effect on your hair growth. In addition to that, the whole mix will strengthen your follicles and give them more volume and resistance.
Another reason for being a top pick is that the Hair Surge also contains a small amount of Ketoconazole, which potently inhibits enzymes from converting cholesterol in cortisol and testosterone, preventing a hormone imbalance.
In order to obtain the best results, use it five times per week (at least) as your main shampoo or as a treatment. You can even opt to buy the Ultrax Caffeine conditioner, which we'll discuss shortly after.
Lastly, the price matches the hype – it's pretty high up there, compared to other options. 
Key Features:
8-ounce shampoo
Caffeine components
Contains saw palmetto
Features ketoconazole
Specification:
Brand

Ultrax Labs

Model

UL-HS1

Weight

9.6 ounces
HONEYDEW Natural Hair Loss Shampoo
Honeydew is a brand that aims higher at every junction. They don't just create products, but thoroughly research the value that these products add to their users. This is why they are keen on producing products that essentially give families the desired personal care they seek. All their care ranges have also been packed with the best of natural oils, antioxidants, and botanical extracts, which essentially provide the best in personal care. A product from Honeydew, which has all the essential incorporations to be the best hair growth shampoo, is the Honeydew Biotin Hair Loss Shampoo. This shampoo targets one of the most common problems involved in hair growth, which is none other than the topic of shedding. It possesses nature's bests, which have been implemented to generally contribute to the building process of the hair follicles, and reduce hair loss. What's more, this Biotin shampoo adequately contains tea tree oil which is perfect at seeping through the scalp, stimulating it, and then nourishing the follicles, in order to promote growth.
Also included is evening primrose oil which nourishes and helps to revitalize the hair follicles, putting a stop to shedding, and hair loss. There is also the presence of argan oil and olive oil, which work together to strengthen the hair, and generally, promote hair growth. Obviously, the major components of this Biotin hair shampoo, is biotin itself which is otherwise known as Vitamin B7. This vitamin's primary aim is to enrich hair follicles that are essentially weak. Aside from this feature, it is important to point out that biotin plays a useful part in the synthesis of keratin. Insightfully, keratin is the compound our hair is made up of. This depicts the extent of the importance of biotin as a hair growth ingredient, and ascertains it of delivering results to a maximum.
Key Features:
Contains natural ingredients
Hypo-allergenic shampoo
Eco-friendly product
Contains vitamin B7 (biotin)
Specification:
Brand

HONEYDEW

Model

SG_B01M7XQVJS_IN

Weight

9.6 ounces
Pure Biology Premium Hair Growth Shampoo
Any product that comes out of the Pure Biology lab is bound to be effective. This brand takes pride in the delivery and effectiveness of their products and joins both their desire to deliver quality and effective products with insightful formulas and ingredients. This is all in order to present to users, a product that enhances their personal care goals. A product from Pure Biology which is assured to provide the best of hair care goals is the Pure Biology RevivaHair Shampoo. As the name implies, it is targeted at reviving the hair and ensuring growth on all sides. This shampoo contains essential vitamins and minerals which expressively work to stimulate the hair follicles and strands, assuring new growth spurs up, and old strands begin to regrow.
The Pure Biology RevivaHair Shampoo contains coconut oil, which penetrates the scalp to ensure that the hair follicles are unclogged and that there's an allowance for growth. Also included in this shampoo is saw palmetto and green tea which work coherently to hinder balding so that there's enough room for the follicles to grow. The Pure Biology RevivaHair Shampoo also possesses moisturizing compounds, as well as ingredients that help to strengthen the hair. And with the presence of Amino Kera NPNF, which is a joint compound of amino acids gotten from keratin, there is the allowance of added moisture. Unlike other keratin compounds, the Amino Kera NPNF does not strip the hair of its moisture but ensures it is retained, and the hair has all the strengthening factors it needs for growth. Overall, the Pure biology RevivaHair Shampoo distinctively targets at rejuvenating the hair one wash at a time, ensuring there is a clear difference and improvement from the onset.
Key Features:
Contains biotin and keratin
Features essential oils like castor and coconut oil
Has Amino Kera NPNF
Contains saw palmetto and green tea extract
Specification:
Brand

Pure Biology

Weight

11.4 ounces
PURA D'OR Original Gold Label Anti-Thinning Shampoo
Pura D'or is known for excellence and resilience when it comes to manufacturing their beauty and hair care products. They go to extra miles, in order to bring solutions to the most difficult personal care problems. Both their tactics towards delivering these products, and their perseverance results in a splendid combination of highly demanded natural and pure ointments that assure users of outstanding results. An amazing product from Pura D'or, which primarily tackles a wide range of hair growth conditions, is the Pura D'or Original Gold Label Anti-Thinning Shampoo. Pura D'or boasts about this product being a best seller amongst their shampoos thanks to the range of ingredients incorporated into it. This shampoo is an efficient plant-based product, with ingredients selected from different corners of the world and works to build up the strength of the hair, alongside increasing its thickness as well as tackling all hair thinning issues. This process also allows for a natural hair growth process, with visible improvements to accompany it.
Insightfully, the Pura D'or Original Gold Label Anti-Thinning Shampoo went through vigorous testing processes of up to eight weeks, to ensure its full working capacities. This test was majorly centered on assuring its functionality of reducing hair breakage, hair shedding to ensure it actively solves hair-thinning problems. The tests came out positively efficient, guaranteeing this shampoo of thrilling results. All in all, it offers a blend of 24 uniquely selected ingredients, known to be highly effective such as nettle extract, red Korean seaweed, black cumin seed, vitamin E, alongside aloe vera and 'he shou wu', which is a native ingredient known to improve healthy hair from the scalp to the tip. All these ingredients, and more, which are contained in this shampoo, work collectively to ensure the best hair care routine so this just might be the best hair growth shampoo to get right now.
Key Features:
Contains 24 essential ingredients
Eco-friendly product
Hypo-allergenic shampoo
Clinically tested
Specification:
Brand

PURA D'OR

Model

00610

Weight

1.2 pounds
Ultrax Labs Hair Solaye – Hair Growth Shampoo
As we're progressing with the review, we think that it's important to keep our options open and recommend other products that might improve the health and thickness of your hair follicles. That being said, let's take a look at the Ultrax Labs Hair Solaye – a conditioner that's ideally used with the Hair Surge, our top pick for the review. Don't get me wrong, you can use this with any other hair growth shampoo, but we feel that the results will be optimal when paired with the Hair Surge. That being said, let's talk about the actual product.
The Ultrax Labs Hair Solaye conditioner uses the same caffeinated formula that we found in its shampoo counterpart. This will only increase the effectiveness of your treatment as you'll see more consistent and faster results.
The jojoba oil used in this hair growing shampoo can really make a difference. In addition to moisturizing the scalp, it will also increase blood flow in the area, which obviously increases hair growth. While the jojoba oil and caffeine extracts contribute to the moisture, blood flow and thickness of the hair, the chamomile extract, the third main ingredient, will make the previous two more efficient and further strengthen the follicles.
The only issue with the conditioner or the whole shampoo+conditioner pack is, again, the price. Although good products, we admit, it can get pretty expensive to own the bundle. It's up to you to decide if you're willing to spend that much for one of the best hair loss shampoo and conditioner combos.
Biotin Shampoo For Hair Growth
Gentlemen, brace yourselves. It's about to get very medical out there. The makers at Nourish Beaute have come up with a very scientific formula, as you'll find out soon. They state that the product will achieve a 121% increase in hair growth, which is very impressive, and a 47% decrease in hair loss.
Naturally, these are optimal results and will vary from user to user, but their Procapil formula seems to be quite effective. It contains castor oil, an ingredient that has very positive effects on skin and hair, mainly due to its high concentration of unsaturated fatty acids. This means that it will have a positive impact both on your scalp and on your follicles, which is great.
A very nice hair growth shampoo for men and women, the Vitamins Hair Loss Shampoo will bring noticeable improvements in up to 90 days of using. Might seem a lot, but the manufacturers guarantee your money back if by that time you're not satisfied, no questions asked!
Procapil, an herbal DHT blocker that's this product's main ingredient for hair loss prevention, is clinically proven to improve hair growth, decrease hair loss and strengthen the root of the follicles. Apart from Procapil, it also contains a number of natural extracts that will contribute to the volume and shine of your hairs, and it also smells pretty damn nice.
Price-wise, this is pretty cheap. Upon purchasing, you'll also receive a free hair growth guide, packed with useful tips and information on what factors contribute to hair loss and what you can do to further improve the health of your scalp.
A lot of manufacturers from the hair and beauty product industry have taken an increased interest in holistic and 100% natural products. While we don't really mind using chemicals, as long as they're safe, we understand why people are drawn to labels that read "100% natural".
Grease and oil build-ups are one of the problems that contribute to hair loss, although not the main one. Degreaser Hair shampoo does a great job at cleaning the oiliest hairs and restoring pH balance to the scalp and many consider it the best hair growth shampoo. .
As you've probably noticed, we've tried to keep the ingredients used in making the shampoo formulas more varied. The same applies to this shampoo. It contains rosemary oil, very popular in skin and hair treatment products. Rosemary oil balances the androgen and estrogen levels in the areas applied to, which can be very beneficial, provided you're aware of an imbalance in your body. If not, then it might do more harm than good.
In addition to that, rosemary oil also has DHT blocking properties, so constant use will most certainly translate into an increase in hair growth. It also facilitates nerve growth and heals damaged tissue.
The mix also contains a number of vitamins and other natural extracts, such as cypress and peach kernel, a formula that will add more softness and minimize the size of your scalp pores, which means there will be less space for oil to accumulate.
It's also dirt cheap and has a "money-back guaranteed" policy for dissatisfied customers, so there's literally no harm done in trying it. If your hair suffers from excess oil, this might be the best choice for you.
Hair Growth Shampoos Buyers Guide
Everyone needs a helping hand every now and again, and when it comes to your hair, you don't want to sport the shaved look just yet. You want it back, to have stronger growth, to reap the rewards of using a hair growth shampoo, and we can't blame you. With men, one of the most confident-heavy areas is our hair. Here's what you need to know about keeping it on your head, and out of the drain.
Key Ingredients To Look For
Every grooming product has its advantages, and hair growth shampoo is pretty straightforward about it. If you end up shopping around, you'll want to know what to look for. These each play a vital role in the hair repair and restoration process, to pay close attention to any label you find in a store or whatever it is you decide to purchase from our list. While we've made the best possible list of these products, everyone has different needs.
Biotin - While you'd have to be one in a million to see some sort of biotin (vitamin H) deficiency, it's still an important part of your hair health. It's used to help your body convert various substances into energy, and it's used to help strengthen and fortify keratin, the compound that makes up hair and fingernails. In all honesty, researchers are still trying to find the connection, but in isolated research studies, biotin has been found to be crucial to increased levels of hair growth, they just don't know why yet.
Caffeine - We'll learn more about the medical benefits to your circulation in a moment, but for your hair growth, caffeine aids in stimulating hair follicles to increase your hair growth rate. It's also been shown to make your hair come in a little bit thicker.
Essential Oils - There are well over fifteen main essential oils that all play into hair growth. Essential oils have basically no downside whatsoever, as long as you use them in the proper doses. These increase hair growth due to loading up your scalp pores with proper nutrients, but they also help with circulation, which stimulates hair growth. It's a win-win no matter what way you look at it.
Ketoconazole - This is one of the most-proven treatments for hair loss. Ensuring that this ingredient is in your hair growth shampoo is basically a staple. It's been the most reliable component to any hair growth shampoo for ages.
Saw Palmetto - When you find a product that has saw palmetto extract in it, it blocks certain enzymes that add to DHT, which is a big player in preventing new hair growth. In fact, it's also responsible for other issues in your body that aren't hair-related, so reducing your DHT levels with hair growth shampoo is actually beneficial to your overall health as well.
Q: Why Use Hair Growth Shampoo?
A: The number one reason is to grow you hair, of course, but there are other benefits to using hair growth shampoo. For example, you're not just bringing your hair back, you're revitalizing your confidence, which can actually lead to better mental health.
Constantly worrying about someone seeing your bald spot, or noticing that your hair has started falling out, can lead to an unnecessary amount of stress when you're trying to make a first impression or you're just around your colleagues.
When you get a hair growth shampoo that's actually good for you, much like the ones we have on this list, you're adding essential oils and other minerals that are absorbed by the pores on your scalp. These also have three main benefits:
Improves Blood Circulation
As we get older, blood circulation becomes an increasing issue that needs constant attendance. If you're noticing changes in your circulation or your physician is pointing out circulatory issues, using a hair growth shampoo can actually stimulate your body to increase your circulation and enhance your health.
Lengthens Hair Strands
It can bring back hair in an area that's lost it, but it's not just about replenishing what's been lost. Hair growth shampoo also aids in the growth patterns of your preexisting hair. If you're noticing the thinning carrying itself out across the center of your scalp and working its way out, hair growth shampoo can thicken the noticeable patches of thinning hair.
Prevents Clogged Pores
Let's face one little fact: acne is for teenagers. As men, especially when you peak your mid-thirties, you end up hitting a snag again when your pores increase in size. That also happens along your scalp. When your pores get clogged up, it's dirt, oil, and bacteria that's just nesting itself in your skin. That's not good for your health, and can also result in unsightly acne.
Q: Does Hair Loss Relate To Male-pattern Baldness?
A: Male-pattern baldness is a genetic trait. It's not a positive one, but it thins out the hair along the height of your forehead, and starts killing-off hair from the height of your scalp, spreading outwards like a ripple in a pond. Hair loss can be for a number of reasons, while male-pattern baldness can be genetic and that can be it.
With hair loss, it could be due to changes in your PH levels, nutrition deficiencies, results of your pores enlarging—there's a lot that goes into hair loss, and it can be avoided, but with male-pattern baldness, men usually turn to wigs or hair transplants.
Q: Is Hair Loss Stemming From Fungal Overgrowth?
A: There are numerous fungal growth patterns that can affect how your hair comes in, including killing that hair altogether. Hair loss can absolutely come from fungal overgrowth, at which point, you'll want to see your doctor/dermatologist and figure out medical treatment options.
Q: Is Hair Loss Caused by Unhealthy Hair?
A: This can definitely affect it. While some of us can just retain our hair even in hard times of our health, having unhealthy hair, as we'll outline below, can cause hair loss. Thankfully, this is something you can act to prevent and work to reverse, if you're careful. Damaged hair can be identified by:
Split Ends: Even if you usually keep your hair short, it's still good to check out your ends and see if they're splitting. In most cases, your hair, even when it's kept short, shouldn't split at all.
Hay-like to the Touch: If you touch your hair right now, is it dry and/or hay-like? Another way to tell is if your hair absorbs water too quickly, or  your hair color is all over the place. If it's not one even tone, it could be a sign of damaged hair.
Matted When Wet: If you wet your hair right now—soak it in the sink with the spray nozzle or something along those lines—would it mat together, get stuck, or otherwise tangled? That's not supposed to happen. The oils in your hair are supposed to work with the water, lock in, and keep your hair moving individually and freely.
Q: How Will Your Hair Feel and Smell?
A: In most cases, it will feel the same as your normal hair. When you work to maintain the health of your hair, the newly grown hair will follow suit and feel the same. Oddly enough, some users reported that their hair didn't have a smell at all when they asked their partner to sniff it after a shower with the product. Newer hair just doesn't seem to retain an odor, which is both good and bad.
Conclusion
We've reached the end of this best shampoo for hair growth product roundup. We feel that after reading this, you have plenty of information on the different products on the market and how each different shampoo and ingredient will impact your recovery.
While each one of these shampoos will definitely improve the health of your hair follicles and scalp, it's important to determine the main cause of your problems and treat them accordingly – these are not meant to be used as medicine, but as enhancers. Find ways of coping with stress and maintain a healthy and balanced diet, that's the best way of dealing with your problems.
Sign Up Now
GET THE VERY BEST OF GEARHUNGRY STRAIGHT TO YOUR INBOX