Best Nail Clippers in 2022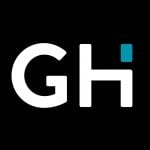 This product guide was written by GearHungry Staff
Last Updated
October 28, 2020
GearHungry Staff
GearHungry Staff posts are a compilation of work by various members of our editorial team. We update old articles regularly to provide you the most current information. You can learn more about our staff
here
.
GearHungry may earn a small commission from affiliate links in this article.
Learn more
The last few years have seen a rise in personal grooming, either for cosmetic or medical reasons. People who suffer from ingrown toenails or fungal nail infections often find that their nails become thick and unruly rather quickly. As a result, they need to frequent their local podiatrist to have this issue taken care of. Some people might also bite their nails instead of using clippers and want to take a step back to regain some control over their habit. Nail clippers are one of those household, "every day" type items that seem to just appear in your medicine cabinet, your handbag, or anywhere else you might happen to keep them.
However, you do not need to be a professional manicurist or podiatrist to shop for nail clippers. Salon manicurists and pedicurists, you might want to have a complete overhaul of your current set-up or update it so that you can offer more services. You might want to add something to your personal grooming kit. Whatever your reason, we are here to provide some guidance. Hopefully, this list inspires you to look into the wide, varied market of personal grooming.
The Best Nail Clippers
SZQHT Stainless Steel Nail Clippers
When buying a new set of nail clippers, you want to make your purchase with certainty that they will not break apart on first use. These lovely nail clippers by SZQHT are our favorite selection for that reason. You will be able to prevent all sorts of nasty things, such as fungus and split nails. Give yourself a pedicure, and your feet will feel fresh and lighter than air.
The SZQHT Stainless Steel Nail Clippers are great for thick nails, and they are so because they are ergonomically designed with curved blades and 15mm jaws. This gives you more effective control so you can clip with confidence. The reinforced handle offers more strength and leverage so that you can work less. These clippers are high-quality stainless steel and offer the smoothest cut. If you want to have the entire set, check out our list of the best manicure sets for men on the market.
Key Features:
Makes a great gift
Solid construction
Ergonomically designed
Extra-wide jaw
Ideal for thick nails
Specification:
Brand

SZQHT

Weight

2.4 Ounces
Harperton Nail Clipper Set
Our next selection worthy of your consideration is this set of nail clippers by Harperton. Your fingers will feel cradled as you effortlessly and seamlessly control your clipping with the unique handle design. Made from high-quality, hand-sharpened stainless steel, these blades cut through thick nails. If you want to file them down after clipping, go ahead, but you will find there is no need; these nail clippers are one of the most precise sets featured on this list.
These nail clippers are strong and so brilliant that nail splitting and jagged nails are a thing of the past. The Harperton Nail Clipper Set includes both fingernail and toenail clippers, so you can select the most appropriate tool for the job, as well as reducing the risk of nail fungus. These nail clippers were designed for everyone—suitable for men and women, and boys and girls. The integrated file is excellent for at-home pedicures or professional salons.
For more must-have grooming products, check out these top dopp kits from our list.
Key Features:
Ergonomically designed
Easy to use
Precise
Ideal for a variety of nails
Professional quality
Specification:
Brand

Harperton

Model

HAR-003

Weight

2.4 Ounces
These easy-to-use nail clippers come in a large size, featuring a comfortable non-slip grip, allowing you to exert more control while clipping your nails. The curved edge of the blades ensures the best fit across the nail. As they are razor-sharp, we advise caution when using them. The Norchan Nail Clippers are perfectly aligned, so nails are smooth and sleek after use. They are made with the highest quality high-density steel for a heavy-duty pair of nail clippers, so they will not fall apart when in use.
Our buying guide on best-selling electric razors features some more handy products like this one, so make sure to check them out, too.
Key Features:
Large size
Ergonomically designed
Durable
Fracture-resistant
Easy to use
Specification:
Brand

Norchan

Model

Norchan-01

Weight

9.17 Ounces
Kohm Wide Jaw Nail Clippers
Kohm Wide Jaw Nail Clippers come with an extra-wide jaw and curved blades, making them perfect for toenails. However, the heavy-duty coated alloy makes this an ideal selection for use on both fingernails and toenails. Kohm Wide Jaw Nail Clippers are lightweight, so you can take them traveling if desired. The unique lever design reduces the amount of pressure needed for thick or fungal nails, which reduces the risk of nail splitting.
These clippers' jaws open to about 15mm, so thick nails are not a problem. However, if you are struggling with ingrown toenails, we advise looking further on this list or researching into medical-grade nail clippers. These are best suited to manicures and pedicures, both at home and in the salon.
For more amazing grooming devices every modern man needs, check out these handy electric toothbrushes.
Key Features:
Extra-wide jaw
Heavy duty
Unique lever design
Curved jaw blades
Professional quality
Specification:
Brand

KOHM

Model

CP-120

Weight

1.59 Ounces
HAWATOUR Nail Clippers Set
HAWATOUR Nail Clippers Set is ideal for at-home manicures and pedicures. It comes with fingernail and toenail clippers, a small fingernail clipper, and a larger toenail clipper. All of them are ergonomically designed and made with a curved edge so that your nails are straight and clean after a good clipping. The toenail clippers are a little more heavy-duty, well-suited to thicker toenails.
The specially crafted handles are slightly longer than average and have proper grips, so you can avoid uneven cuts as well as requiring far less force than a standard set of clippers. Also featured are sharp blades for a perfect cut and reduced risk of torn and split nails. Finally, do not throw away the box; it is charming and a great way to keep your nail clippers right where you want them.
If you want to have perfect teeth, too, here are some of the most effective teeth whitening kits everyone is buying right now.
Key Features:
Sharp blades
High quality
Curved age
Comes with a nice box
Durable
Specification:
Brand

HAWATOUR

Weight

3.84 Ounces
Nail clipping is a necessary chore, and it is one that can be beneficial to your health if executed properly. BESTOPE Nail Clipper Set features a non-slip grip and a comfortable ergonomic shape that meets the nails' natural curve. Both sturdy and precise, you will achieve professional quality results at home or in the salon if you are a professional.
The resulting cut is achieved with minimal effort, and jagged nails are a thing of the past. Unlike cheaper nail clippers, these stainless-steel clippers are of premium quality and will not break upon use. They also come with a neat little storage bag so you can keep them with you on the go in your backpack or for somewhere to store them until you need to clip your nails again.
Key Features:
Ergonomically designed
Precise
High quality
Stainless-steel clipped
Durable
Specification:
Brand

BESTOPE

Model

B01MZBI2AP

Weight

3.2 Ounces
Revlon Curved Blade Nail Clipper
Revlon is a brand you have undoubtedly heard of, as they are famous for all sorts of beauty products. Revlon Curved Blade Nail Clipper features a classic design. A curved blade fits the nails' natural shape and is ideal for users who favor practicality over aesthetics. These provide intricate and accurate trimming, with contoured handles that support comfort and control. Additionally, the lever is designed so that it is easy to use with either hand. A foldaway file is included so you can shape and smooth your nails if needed.
For some more grooming essentials every man needs, check out these sought-after body groomers.
Key Features:
Curved blades
Lever action
Ergonomically designed
Professional grade
Includes a foldaway file
Specification:
Brand

Revlon

Model

9596-54

Weight

1.62 Ounces
GlossyEnd EZ Grip 360 Degree Nail Clipper
Another ideal option for users who favor practicality over aesthetics is the EZ Grip's nail clippers set. They come with the ultimate precision, ergonomically designed grip. The swivel-action puts an end to the awkwardness of twisting and trying to find the right angle, so you clip your nails in comfort. The GlossyEnd EZ Grip 360 Degree Nail Clipper stainless-steel blade provides comfort and cohesion to all your nails. EZ Grip's nail clippers provide you with a safe and comfortable clipping experience and are perfect for users who struggle with arthritis, diabetes, or other ailments.
To keep your beard perfectly groomed, too, make sure to browse these popular beard trimmers.
Key Features:
Ergonomically designed
Comfortable
Safe to use
Lightweight
Ideal for users with limited flexibility
Specification:
Brand

GlossyEnd

Weight

0.64 Ounces
Pretty Diva Nail Clippers
For all "pretty divas" out there, the wide jaws of the Pretty Diva Nail Clippers are perfect for tackling thick nails. The sharp blades slice through tough nails without the need to add extra pressure, as they are strong and sharp and double-curved. They are ideal for trimming, especially for stubborn fingernails and areas which require a touch of extra precision.
The levered design is there for ergonomic reasons: it's comfortable, allows ease of control, and the handle is reinforced, so it's stronger and saves additional labor regardless of how you clip your nails. These heavy-duty nails are an absolute lifesaver.
For maintaining a perfectly groomed body, check out these reliable pubic hair trimmers, too.
Key Features:
Wide opening
Strong blades
Remain sharp
Ergonomically designed
Heavy duty
Specification:
Brand

Pretty Diva

Weight

3.99 Ounces
We have these nail clippers by Seki Edge for our final selection, fitting perfectly into our hand. They feature a curved stainless-steel blade with a zinc alloy for additional strength and a clean cut. This reduces the risk of jagged and torn nails, even when clipping thick nails. Seki Edge Nail Clippers are of professional quality, made from Japanese steel, which has an excellent, centuries-long reputation for being of the highest quality. You will find that these are the only clippers you will ever need.
For more handy grooming devices every man needs, check out our list of the best straight razors on the market.
Key Features:
Curved stainless-steel blade
Professional grade
Durable
Built to last
Ideal as a gift
Specification:
Brand

Seki Edge

Model

SE-1/SS-106

Weight

0.32 Ounces
Nail Clipper Buying Guide & FAQ
There are a lot of factors to consider when making your purchase. For example, the nail clippers' material can affect the item's longevity, and many professional brands can come in kits or with accessories. We have put together a handy buying guide, and some frequently asked questions to keep in mind when you go shopping for a new set of nail clippers. We also have a selection of ten of the best brands on the market. Some of them are designed for more practical, ''does what it says on the box" users, while others are geared towards users who want to get the most use out of their clippers for the longest time possible.
Features to Look for in Nail Clippers
Material - The material of your nail clippers can make or break (literally) the clippers. Cheap materials such as tin and aluminum are useful and great for users who want something quick and easy to get their hands on, but they are likely to break after a few uses. Stainless-steel and similar metals are durable and hard-wearing, so nail clippers made from these are more likely to stand the test of time. They also tend to be sharper than their cheaper counterparts.
Intended Use - There are many reasons you might need nail clippers, a deciding factor when buying. If you are a manicurist or pedicurist in a salon, it's a good idea to have various clippers, so you are always prepared. However, your intended use may differ if you are struggling with mobility issues or have difficulty handling small objects. Keeping your nails trimmed and clean is an issue of personal grooming and one of health.
Precision - Precision is an important factor to consider when purchasing nail clippers, as they are an important part of your personal grooming kit if you want your nails to be clean and neat. Imprecise nail clipping can lead to breakage, splits, and fractures, often resulting in unhealthy nails. It would be best if you had something good for dexterity and works at any angle. Clippers designed for precision tend to be small, easy to carry, and much easier to use than larger plier-types. When using precision nail clippers, you will find that you don't need a nail file to shape your nails after clipping.
Nail Thickness - Many factors can affect the thickness of your nails: diet, exercise, fungal infections, and the like. For example, if your toenails are particularly thick, you will need a pair of nail clippers that open wide enough, so the nail fits into them. Thinner nails can be more delicate and require a softer, more precise touch.
Personal Mobility - If you are a professional who uses their own kit at work, you likely need to have your nail clippers with you at all times. Or you might work in an industry where personal presentation is of the utmost importance, and this includes well-trimmed finger- and toenails, and you need to carry nail clippers with you wherever you go. Most clippers are relatively small and easy to carry in your pocket or bag; others are a bit larger and intended for medical use, so keep your intention in mind.
Types of Nail Clippers
Lever - This classic style of nail clipper is loved and used by all. When applying pressure to the top lever, the jaws bite down and deliver a smooth, clean cut. The downside of this is that a significant amount of force is given onto the nail, leading to fractures and breaking. These are best for fingernails and challenging to get a precise cut around toenails.
Nipper - Nail nippers are a plier-type that are ideal for toenails. Most often used in the medical industry, the handle is positioned and designed to allow for extra dexterity. You do not need to worry about cracking or snapping like with level clippers, as pliers/nippers work by shaving off the end of your nail. Nippers tend to be more expensive but are an excellent investment in the long term. While they take some more getting used to due to the length of their handles, it becomes second nature in no time.
Scissor - Scissor-type nail clippers are ideal for thin nails and have a rounded edge, which means they can be safely used on babies. The rounded edge offers a gentle ''clip'', so if you are concerned about the grip slipping while you are clipping your nails, you might benefit from a pair of scissor-type nails. Unfortunately, you will not get much precision from them, but they will come with an accompanying nail file so you can shape your nails to your liking.
Guillotine - You may have seen guillotine nail clippers in your local pet shop, advertised for dogs with unruly nails. Rest assured that humans can use them too. Similar to plier-type nail clippers, these isolate the portion of the nail you wish to cut. This makes them ideal for thick and overgrown toenails. However, they are heavy-duty and require a significant amount of effort to push them down.
Nail Clipper FAQ
Q: Should toenail clippers be straight or curved?
A: There is a slight bias towards curved nail clippers over straight nail clippers. Curved nail clippers are seen to match the natural curved of the nail. While this can be useful and curved clippers offer a slight measure of extra control, straight nail clippers benefit from advanced precision. When choosing nail clippers, always select the ones you feel most comfortable with and are best suited to your needs.
Q: Is there a difference between fingernail clippers and toenail clippers?
 A: Generally speaking, fingernail clippers tend to be curved in shape, allowing them to be more flexible when creating a curved shaped nail design. On the other hand, toenail clippers are typically straight. The principle is that toenails are much thicker; toenail clippers benefit from having a straight edge, giving them better traction and grip.
Q: Are nail clippers bad for nails?
A: They can be. As useful as nail clippers are when practicing manicures and pedicures at home or in the salon, the constant act of clipping your nails can create micro-fissures which lead to peeling, cracking, and eventual breaking. Clipping your nails also runs the risk of clipping too far or too close to the cuticle, which will leave you with uncomfortable nails until they grow back.
Q: How often should you replace nail clippers?
A: With a good pair of nail clippers, you should not need to replace them within the year of purchase. Most cheap nail clippers you can get at the pharmacy or supermarket are made with cheap tin or are put together poorly, so they disintegrate after a few uses. Look for nail clippers that are made from good stainless-steel or strong alloy.
Sign Up Now
GET THE VERY BEST OF GEARHUNGRY STRAIGHT TO YOUR INBOX