Best Car Cleaning Kits In 2022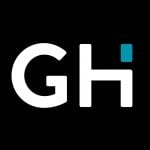 This product guide was written by GearHungry Staff
Last Updated
February 11, 2020
GearHungry Staff
GearHungry Staff posts are a compilation of work by various members of our editorial team. We update old articles regularly to provide you the most current information. You can learn more about our staff
here
.
GearHungry may earn a small commission from affiliate links in this article.
Learn more
What's best than driving a clean car? Hardly anything, but having your car professionally cleaned every week or two can have a huge impact on your wallet. Alternatively, you could invest in a car cleaning kit and take care of your precious vehicle yourself. The best car cleaning kits on the market contain all you need to complete this task with minimal fuss. Wondering which kit to buy? Check out our recommended top picks below.
The Best Car Cleaning Kit
Chemical Guys HOL169 16-Piece Arsenal Builder Car Cleaning Kit
You don't have to be a professional cleaner to keep your car nice and shiny at all times. The Chemical Guys HOL169 is undoubtedly one of the best car cleaning kits for the car cleaning geeks. It contains 16 valuable items, including the widely acclaimed TORQ Professional Foam Cannon as well as a heavy-duty car detailing bucket.
With this kit, you'll be able to clean your car from start to finish. A range of products for windows, wheels, and paint will surely help you have the brightest car around. Besides chemical products, the Arsenal Builder Kit also includes a soft microfiber mitt, wheel and rim flagged brush, weave towel, and an array of other supplies. The Chemical Guys don't only deliver all you need in a convenient bundle; they also take your foamy fun to the next level with an attractive price tag. All you need to achieve happiness by riding in a clean car. An ideal gift for car lovers.
Key Features:
16-piece kit
Includes cleaning products, brushes, and applicators
Ideal for amateur and professional use
Adds gloss to the paintwork
Specification:
Brand

Chemical Guys

Model

HOL169

Weight

12.6 Pounds
Perfect for cleaning, shining, and protecting your car
Easy to break-out dirt and grime
Ideal for exterior cleaning
Some of the applicators in this kit are tricky to use
Foam cannon doesn't produce a lot of foam
Armor All 13703C Complete Car Cleaning Kit
Car lovers on a budget who still want to drive around in a clean, shiny car, might love this high-value complete car care kit by Armor All. The first thing to know about it is that it's really cheap, yet still contains high-quality products. Sure, you won't get tons of items, but the indispensable. More suitable for exterior than interior cleaning, the kit comprises an original protectant, ultra-shine wash and car wax, a tire foam protectant, and glass wipes.
Used either together or separately, as needed, each product will help you maintain your vehicle in the best conditions. We particularly like the versatility of the wipes that can be used on glass, but that are also perfect for quick removal of the dust on your dashboard and cup holders. Sure, this kit may not have many bells and whistles, but brings great value for money. You may also like some of the best timing lights from our list, so take a moment to check them out.
Key Features:
Four Armor All products
Original Protectant maintain paintwork in excellent conditions
Ultra Shine Wash & Wax for cleaning and polishing
Glass wipes and Tire foam protectant
Specification:
Brand

Armor All

Model

13703C

Weight

4.1 Pounds
High-value kit for the price
Ideal for the exterior cleaning of your car
All products included are of high quality
Kit only includes the cleaning products, but not the towels or wipes
Wipes might leave wet marks
Chemical Guys 20-Piece Arsenal Builder Car Cleaning Kit
Did you like the Chemical Guys above but feel they didn't include enough products? Then check out our premium pick. The Max Arsenal Builder Wash Kit is nothing but the upgraded variant of the Arsenal Builder Wash Kit we already described.
It's easy to understand that what makes it different is the addition of four valuable products. In detail, we're talking about the brand's JetSeal Paint Sealant, the CWS 103 Foaming Citrus Fabric Clean Carpet & Upholstery Shampoo, the Total Interior Cleaner & Protectant, and the After Wash Shine While You Dry Drying Agent with Hybrid Gloss Technology. The intuitive names of the products make it easy to understand what they do, and the best thing about this bundle is that it turns the Arsenal Builder into the perfect interior and exterior car care kit. Now, you'll really have no excuse for keeping your vehicle dirty. For more must-have products for your vehicle, check out our selection of the best tire pressure gauges.
Key Features:
20 premium-quality car cleaning products
Perfect for interior and exterior car cleaning
Contains all products and tools needed for the job
Protects from harsh environmental elements
Perfect gift for car lovers
Professional-grade cleaning of your car's interior and exterior
Excellently priced for its value
It doesn't contain a TORQ gun, only a TORQ cannon
MEGUIAR'S G55032SP Complete Car Care Kit
Maybe not as complete as the Max Arsenal Builder but undoubtedly cheaper, the Meguiar's Complete Car Care Kit is one of the best car cleaning kits for beginners. It comprises 12 products developed to clean pretty much everything, from the exterior to the interior of your vehicle. For thorough exterior cleaning, you can use the Gold Class car wash product that'll blast away dirt and grime in no time. Then, the Carnauba Plus liquid wax will add that desired, reflective shine.
Another highlight is the Endurance Tire gel that adds gloss and protection while keeping your tires dark black for longer. Needless to say, that's more than you need to make heads turn each time you embark on a tour of the neighborhood. Furthermore, other valuable products will help you keep the car equally clean on the interior. Like the Chemical Guys, this complete car kit also comes with towels and wash mitt. All that you need at a more than affordable price point. You may also be interested in some of the best de-icers from our list, so check them out.
Key Features:
12 products
Interior and exterior cleaning
Includes towels and wash mitt
Protects the car from scratches
Specification:
Brand

Meguiar's

Model

G55032SP

Weight

1 Pounds
Included products remove all dirt and grime, including bonded contaminants
ScratchX 2.0 removes swirls and scratches
Easy to achieve perfect cleaning and polishing
The kit could have contained more wash mitts and towels
There is no wheel cleaner
Chemical Guys 14-Piece Arsenal Builder Car Wash Kit
It looks like the Arsenal Builder from Chemical Guys really tops the charts among domestic car cleaners. We've already seen what the best car cleaning kits from the manufacturer contain, but maybe you don't need all those products. If you're only looking for the right exterior car cleaning kit and would rather save a buck, then this 14-piece variant could be the right one.
An interesting difference between this kit and the others is the inclusion of a TORQ Foam Gun rather than a TORQ Foam Cannon in this variant. Depending on how much foam you want to get, this might be a blessing or a nightmare. Now, perhaps you're wondering what else is missing; the truth is, not much. This kit lacks the giant waffle weave towel and Speed Wipe Quick Detailer; that's it. Is it worth the price? Sure! But the 16-piece Arsenal Builder still brings better value. Any car owner would appreciate having some of the best car GPS navigation systems, so take a moment to check them out.
Key Features:
14-piece kit
Ideal for external car cleaning
TORQ Foam Gun
Contains all necessary cleaning supplies
Specification:
Brand

Chemical Guys

Model

HOL126

Weight

12 Pounds
Perfect for beginners, hard-core enthusiasts, and professionals
The foam gun produces more foam than the cannon
Includes all essential products for thorough exterior cleaning
It costs only slightly less than the 16-product variant
The foam gun only works with a pressure washer
Meguiar's Motorcycle Care Kit
Keeping your car clean and shiny is nice and all, but what if you also have a motorcycle? If you think that using the same products on both vehicles will do, you're wrong. Two-wheel vehicles need special care, and you don't have to lose an arm and a leg for getting the right cleaning and detailing kit.
You only have to pick Meguiar's Motorcycle Care Kit. This motorcycle care kit comprises all products and supplies needed to clean and protect your beloved bike. With items designed specifically for this kind of vehicle, you can rest assured you'll protect the paintwork, leather, vinyl, metal, and even plastic parts. Perhaps the most valuable product in this kit is the no-slip leather conditioner developed to clean the seat without leaving behind slippery residues. Besides the variety of products, we also like that they are all perfectly sized to fit in a saddlebag or small compartment. If you like using a pressure washer for car cleaning, be sure to pick the right pressure washer detergent from our list.
Key Features:
7-piece kit
Specially formulated for motorcycles
Perfect for cleaning metal, plastic, vinyl, and leather
Affordable package
Specification:
Brand

Meguiar's

Model

G55033

Weight

1 Pounds
Safest and easiest way to clean your entire motorcycle
One-step liquid wax polishes and protects all glossy paints
Conveniently sized containers fit in a saddlebag or under-saddle compartments
Kit could have included more towels
The leather cleaner has a very strong, chemical smell that impregnates the leather
MEGUIAR'S G55012 Classic Wash & Wax Kit
Car lovers in search of a cheap cleaning and detailing kit might love this classic wash and wax kit by Meguiar's. It contains 8 pieces and is loaded with quality products that'll not only keep your vehicle clean and shiny, but that'll also cut off cleaning time. For the exterior of your car, the kit includes the brand's acclaimed Gold Class car wash – a car shampoo developed to gently clean dirt and grime. An optical brightener in the wash will add brightness, while the one-step cleaner wax will turn your car impeccable.
As for the tires, the package includes the Hot Rims All Wheel & Tire cleaner that, as its name suggests, will leave your tires and wheels pristine. A nice touch compared to other kits is the Quick Interior Detailer Cleaner that works wonders on most interior materials, from plastic to vinyl, leather, rubber, and metal. It only cleans audio and visual equipment, so the only other thing you need to add to this kit is an upholstery shampoo. The kit also includes a rag and two sponges; they might be insufficient but are still a great start. All wrapped in an attractive price tag. For more amazing products like this, check out our guide to the best tire repair kits.
Key Features:
8-piece kit
Exterior cleaning products
Interior detailing products
Cleaning supplies
Specification:
Brand

Meguiar's

Model

G55012

Weight

7.35 Pounds
The brand's soft foam applicator pad ensures smooth application of waxes and finishes
Products clean and polish cars of all colors
Excellent starter kit for anyone thinking to clean and detail their own car
Products might leak once you replace the caps with the sprayer attachment
Solid wax is somewhat tricky to apply
Adam's 17 Piece Arsenal Builder Wash Kit
It's easy to think of the Chemical Guys when saying Arsenal Builder, but the brand is not the only one proposing Arsenal Builder kits. And this kit is nothing but Adam's response to the 16-piece kit featured above. This kit from Adam's contains 17 pieces and all you need to clean your car professionally at home. Undeniably, the most valuable piece is the foam gun that allegedly works perfectly with just a garden hose. Sure, if you want to get lots of foam, you'll still need a pressure washer; otherwise, the garden hose might do the trick just fine.
Besides a wealth of products formulated to clean and shine all the parts of your car, the kit also contains auxiliary supplies, including sponges, towels, wash mitts, and even a bucket. Considering that both Adam's and the Chemical Guys have high-quality products, it's somewhat hard to justify Adam's Arsenal Builder price. However, if you're a fan of the brand and would like a convenient bundle, then this kit is undoubtedly the perfect one. For more must-have car gear, check out our guide to the best car battery chargers.
Key Features:
17-piece kit
Foam gun included
Ideal for interior and exterior cleaning
Wash and drying supplies
Specification:
Brand

Adam's Polishes

Weight

13.85 Pounds
Included foam gun works with a garden hose, no need for a pressure washer
Both interior and exterior cleaning agents contain UV screens
Spray wax is easier to apply than solid wax
Relatively expensive
Items may sometimes miss from the kit
MEGUIAR'S G55146 All in One Essentials Car Care Kit
Meguiar's All in One Essentials Car Care Kit is perfect for beginners and car owners who want to clean their car without investing too much time and energy in the process. It contains 11 pieces, including a large bucket, a wash mitt, a waffle towel, as well as three soft microfiber towels. Designed to add great value in a concentrated formula, the kit comes with a two-in-one car wash and wax that does… well, exactly what it says on the bottle. You'll also get a Hot Shine tire coating developed to enhance the looks of your tires, as well as a convenient glass cleaner that rarely leaves wet marks.
If you're concerned about interior detailing, know that cleaning the dash, leather, vinyl, metal, and plastic parts is a breeze with the convenient wipes. You won't have to bother with any spraying of products and polishing with rags, which is awesome. We also like the attractive price tag. Like most Meguiar's kits, the All in One Essentials is affordable and packs all indispensables. Just what you need for making your car pristine with little fuss. You may also be interested in some of the best car gadgets from our list, so check them out.
Key Features:
11-piece kit
Interior detailing wipes
Convenient wash mitt
Ideal for a thorough cleaning, from washing to waxing
Specification:
Brand

Meguiar's

Model

G55146

Weight

11.65 Pounds
Convenient kit for no-frills car cleaning
Includes all necessary supplies
Attractive price tag
Car Cleaning Kit Buying Guide
Features To Look For In Car Cleaning Kits
Finding the best car cleaning kits is not always easy, but there are a few things to look after to make sure the one you get is the one you need.
Products – When looking for a car cleaning kit, it's easy to understand that the products included are the first ones to check out. Before starting to look for a car cleaning kit, think about your needs. Do you only want to clean the exterior or clean and detail your whole car? In the first case, the cleaning kits containing only products for the exterior of your car come cheaper than the arsenal builder kit types. However, if you want to clean both the interior and the exterior, a high-value kit containing all you need for the job might be your best bet.
Cleaning supplies – The cleaning products are just part of the game. You should also consider the other cleaning supplies included in the kit. Look for kits that include at least a sponge and microfiber towel. Some of the top car cleaning kits come with convenient wash mitts, several towels, as well as microsponges for quicker waxing.
Foam gun/cannon – A foam gun or cannon is not an indispensable item in a car cleaning kit, especially if the bottles come with sprayers. Yet, if you aim to have the shiniest car on the block, this feature might be essential. This piece of equipment creates thicker foam, improving the cleaning action of the car wash or shampoo. The only downside is that most guns are ineffective unless used with a pressure washer. For the best results, check the model of gun or cannon included in the pack, especially if you plan to use the equipment with a garden hose.
Price– Last but not least, check the price. While most kits bring better value than buying the products separately, don't just assume this is true. Make sure that what you buy really brings value for money by checking which products are included in the bundle and what would be their overall cost if bought separately. All kits included on our list bring true value for money, and you can easily find the right one for your purpose.
Sign Up Now
GET THE VERY BEST OF GEARHUNGRY STRAIGHT TO YOUR INBOX