Best Moustache Waxes in 2022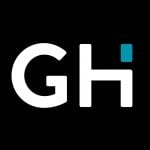 This product guide was written by GearHungry Staff
Last Updated
January 22, 2018
GearHungry Staff
GearHungry Staff posts are a compilation of work by various members of our editorial team. We update old articles regularly to provide you the most current information. You can learn more about our staff
here
.
GearHungry may earn a small commission from affiliate links in this article.
Learn more
The moustache first gained widespread popularity and acceptance in the West during the late 19th century when British soldiers, returning from tours of duty in India, brought the style back to England with them. The trend quickly crossed the pond where it infiltrated all levels of American society. Several presidents succumbed to the trend including Chester A. Arthur, Grover Cleveland, Teddy Roosevelt and William Taft. However, by the 1920s the moustache had become passé and didn't see a true renaissance until the 1970s. By the 80s however, it had waned once again and remained out of vogue until recently when all manner of facial hair made a startling comeback. If left unkempt, however, facial hair has a tendency to walk on the wild side and so in order to avoid the scourge of rouge moustaches, enterprising types came up with a beard and moustache wax. Today it's used by men from all walks of life who want the hair on their face to be a visual asset and to feel as good as it looks. In this review and guide then we're going to shine an arclight on what we feel to be the best moustache waxes on the market today.
The Best Moustache Wax
Bossman MUDstache- Mustache Training Wax
You should be as careful about what goes onto your stache as much as you are when it involves what goes into your mouth. Luckily, what's really special about this beard wax formula is the training aspect, so there's a bunch of options there that simply hold the hairs in place for a given period of time. Bossman MUDstache takes it up a notch and equally alters the mustache's growth pattern. It trains it to grow away from the mouth and the upper lip. Not only does that make for a more cultured look, but it also ensures that a few pesky growers do not get into your mouth now and then. Even better is the fact the formula is incredibly easy to apply, there's no special method needed here. You simply need to rub a little bit of it between the fingers, then apply the formula to the entirety of the mustache, making sure that it gets right in there.
This simple action creates a long-lasting effect that equally looks great. With a little bit of formula, the mustache will be kept perfectly in place for up to a whopping 24 hours. Then, of course, there's the fact that you can gradually keep those hairs far away from your mouth for good… this product is undoubtedly a winner. While all this is happening, you may be pondering about the scent. Altogether, there's probably a shortlist of things you want your facial hair and essentially your whole face to smell like. For that reason, it's even better if there is no scent at all. That alone is another major reason why this formula is a winner. There is no need to bother yourself about scents you may or may not like, this right here is unscented beard wax.
Key Features:
Lightweight, water-based formula
Holds the mustache hair for up to an hour
No fragrance
Does not tint the facial hair
Specification:
Brand

Bossman

Weight

2.1 ounces
Before moving any further, it is important to note that this is for serious mustaches only and heat is required to really seal it in. To apply it, the Death Grip Moustache Wax needs to be warmed with a blowdryer, after which a little portion can be scraped up using the accompanying scraper pick. Next, rub it between the fingers and apply it evenly in the mustache. The combing, styling, and shaping needs to be done while the wax is still warm so as to get a flawless finish. Some warm soapy water and a light scrub are all that is required to take it off. Now that's out of the way, you will be pleased to know that it is made out of a balanced blend of lanolin and beeswax. There's a handful of other natural ingredients thrown in there, but that's the thing, they are all-natural. All of them work hand-in-hand to ensure that that stache remains in place for quite some time.
Not only does it keep those pesky whiskers out of the mouth and off the lip, but it also shapes them and quite nicely too. Even better is the fact that the facial hair is not the only beneficiary here, the skin below also gets a nice kick of the good stuff. After all, it makes no sense to have a healthy, well-shaped stache and irritated skin underneath. All in all, that just goes to show how well thought out this formula is. As far as the scent goes, this is as manly as it gets, there's a soft hint of woodsy freshness that is just apt for anyone who has enough testosterone to grow a full-on mustache.
Key Features:
Comes in the form of an all-natural blend
Equally great for the skin
Has a woodsy scent
Encased in a 1oz metal tin
Specification:
Brand

The Vintage Beard Company

Model

MW-002

Weight

1.6 ounces
Viking Revolution Mustache Wax 2 Pack
Getting the Viking Revolution Mustache Wax 2 Pack is a serious win-win situation on a number of levels, sit back and let the convincing begin. First, there is the obvious fact that it contains not one, but two packs of grease-free mustache goodness. Each container measures 0.5 oz and they come in two distinct scents that just make the whole thing better. There's no need to choose between the citrus and sandalwood scents here, seeing as they both come in the pack. So, here is a serious 'eat your cake and have it' situation. In addition to this, it makes use of a blend of all-natural products that do wonders for facial hair besides just shaping it. Over time, it softens and even straightens the mustache hair leaving in its stead a mat of tamed and smooth hair.
Taking it up a notch, this formula equally seeps into the root of the hair, so the skin is equally nourished. Thanks to this, you can say goodbye to itchy skin, dry skin and even worse, mustache dandruff. With wonderful ingredients like mango butter, beeswax, argan and jojoba oil in its arsenal, there are very few skin conditions that can contend with it. Even better is the fact that this formula leaves behind no residue at all. In fact, you don't even need to wash it off the way you do with other options. On top of all this, you will be pleased to know that this product is versatile as they come. No matter the length, color, shape or style of your facial hair, this is a viable choice.
Key Features:
Long-Lasting hold without stickiness
All-natural ingredients
Citrus and Sandalwood scents available
Does not require rinsing
Specification:
Brand

Viking Revolution

Weight

1.6 ounces
Mountaineer Brand Natural
All natural Mountaineer Brand Moustache Wax is formulated to provide your 'stache with a soft, appealing look while also providing support for your non-aggressive shaping efforts through the use of beeswax.
If you're about to enter the "handlebar of the century" contest you'll want to use something with more robust hold. However, if you just want your moustache wax to make your 'stache look great, be gentle on the underlying skin and not add strange colors to your facial hair then this is the moustache wax for you. As long as you like the scent of cloves.
Key Features:
Comes in a 2-ounce tin
All-natural ingredients
Has a clear tint
Cedar and Fir needle scent
Specification:
Brand

Mountaineer Brand

Model

738283637995

Weight

0.6 ounces
Don't look for artificial scents or additives because Mountaineer never uses them.
Light on oils that could make your moustache feel greasy.
Neutral tint doesn't add unnatural looking color to your moustache.
The all-natural scent of cloves and oranges is not going to be for everyone.
Hold dissipates pretty quickly.
ArtNaturals Mustache and Beard Balm
ArtNaturals Beard and Moustache Balm contains jojoba and grapeseed oil, sweet orange and other all natural ingredients that help strengthen your facial hair to prevent split ends and breakage. It also does a good job providing all day hold.
All in all this moustache wax is a great value because it makes your moustache look orderly without looking stiff, it's gentle on the underlying skin and might actually help prevent "beardruff" (or is that "stachedruff"?) and it doesn't add color to your 'stache that doesn't belong there. To top it all off it's available at an extremely reasonable price point.
Good for taming difficult facial hair.
Prevents the skin beneath the moustache from becoming dry and flaky.
Provides moderate hold without compromising a natural look.
Can sometimes produce a slightly greasy residue.
The all-natural scent is not to everyone's liking.
The unassuming package belies the overall effectiveness of Clubman Moustache Wax. It works in easily without leaving any greasy residue and lasts from sunup to sundown.
Moustache care the way it should be. Clubman keeps it simple and gets it right with this easy to apply, easy to wash out all day facial hair care product. No pretensions of woodland dominance or questionable scents added that are going to rub the significant other the wrong way. Just a great product that's easy to apply (with the included brush) for a great price.
Provides a soft natural feel to your 'stache while holding its shape.
The handy applicator brush and comb is, well, handy.
Washes out easily leaving no artificial scents behind in your moustache.
The tube dispenser is not our personal favorite for this type of product although it has its fans.
Does have a light scent of its own.
Firehouse Moustache Wax is designed to provide a nice firm hold so that those with thinner facial hair aren't excluded from the fun of shaping their 'stache.
There is no doubt Firehouse Moustache Wax will provide your thin moustache with the underpinning it needs to hold the shape you want all day long. You'll feel it at times but there's no getting around that. Yet by and large your experience should be a positive one and you'll finally be able to achieve that sculpted moustache you've always wanted.
A long overdue product for the scores of guys whose facial hair is not an impenetrable forest.
Does a great job allowing a thinner 'stache to hold its ground over the course of the day.
No need to slather it on. Just a bit will do.
You don't get a firm hold on a thin moustache without sacrificing a bit of suppleness.
Could do without the 'wacky tacky' in the name.
Fisticuffs Gentlemen's Blend
Another moustache wax intended to provide your facial hair with supreme hold throughout the day. Great for guys with thinner facial hair or those who are just really into moustache sculpting.
If you are into the manly art of moustache shaping, Fisticuffs Strong Hold Moustache Wax should be on your list of 'must have' moustache products. There's no mistaking the extra hold you'll get from Fisticuffs Strong Hold and the good news is that it doesn't take a palm full of it to achieve the desired result. Contains a laundry list of oils to soften the skin and protect the hair and the retro tin is pretty cool too.
If you're entering a moustache sculpting contest you'll want to consider Fisticuffs.
Just a little goes a long way.
Will hold its own even during the dog days of summer.
May not be ideal for curly haired dudes.
Can sometimes generate a slightly greasy feel.
Fisticuffs Strong Hold Mustache Wax
Mustache wax is a necessary grooming product for every mustachioed gentleman that favors a stylish stache. Picking the right wax can be a chore because you have to ensure you get a suitable product for your skin that does the work and smells good. That's why the Fisticuffs Strong Hold Mustache Wax features on our list. This special formula comes in an attractive one-ounce container with an old fashioned macho man gracing its cover. The wax can be applied using the thumbnail scraping method to style as you please.
The smell is also quite pleasant. The wax emits a citrusy scent that is strong but not overpowering, which is ideal for those who are particular about fragrance. You can easily open the can by pushing a thumbnail between the ridge of the body and the lip of the cap, then twisting it around the tin a couple of times. Fisticuffs wax has only eight ingredients, and they are all great for the skin; you can use it even if you have sensitive skin because it is safe and doesn't pull out your hairs. One problem with this wax seems to be the hold. We saw tons of reviews from customers who complained about their mustaches dropping every hour. It just doesn't offer that firm hold as advertised.
Live Bearded Mustache Wax
Getting the Live Bearded Mustache Wax means you are on the right track to stepping up your mustache and beard game. This product comes in a small tube about the size of chapstick but delivers instant results so much so that you'll be tempted to buy a ton of it. What's more? Its portable size makes it perfect for carrying around in your pocket all day long. You may decide to use it for special occasions, but this wax is perfectly suited for daily use. It comes with a medium hold that will keep your mustache or beard in place through everyday activities. A little application should get you through the day.
The wax also has a fresh lemon fragrance similar to a lemon cough drop that is not strong, irritating or overpowering. This wax scent fades away after a while. So, if you're sensitive to smells, you can still opt for this product. The size and shape of the tube make use and application easy enough; you only need to scrape some and rub it between your fingers before applying and styling your beard. The Live Bearded Wax is made from 100% all-natural ingredients and is available in different price sets.
Moustache Wax Buyers Questions
Oftentimes men are interested in the idea of using moustache wax both to achieve a more pleasing appearance and to address irritated skin that can sometime accompany facial hair. Still, they have questions such as the following:
Q: How Much Moustache Wax Should You Use?
A: Typically you don't want to use more than a fingernail size dollop of moustache wax. Any more and you run the risk of turning your moustache
into a grease pit, any less and you are unlikely to achieve the hold you're after.
Q: How Often Should You Apply Moustache Wax?
A: Ideally you should not have to apply it more than once a day. However, some cheap brands of facial hair wax have a tendency to evaporate pretty quickly so you may have to wind up reapplying it before you go out on your big date. There are a few brands of moustache wax that claim you only need to apply them a few times a week. You'd be well advised to take that with a grain of salt.
Q: What Style Is Best For Moustache Wax?
A: The moustache wax you use will depend on the style you're after, not the other way around. If you want a shape that's going to make Victorians roll over in their graves you'll want a moustache wax with plenty of hold. If you're just after a consistent shape without and frills any moustache wax that offers moderate hold will do.
Q: How Do I Use Moustache Wax?
A: Take a small dollop from the tin or squeeze it from the tube onto your fingers. Rub it between your fingers to warm it up and make it loose. Then work it gently but thoroughly into your moustache making sure to penetrate down to the skin.
Q: What's The Best Moustache Wax?
A: While any moustache wax on our list will do you right you can't lose by choosing one of our first two entrants. Each one has proven itself to be effective, low impact and affordable.
Things To Look For When Buying Moustache Wax
Once you have decided to give moustache wax a try you'll need to know how to identify a quality moustache wax and how to determine which is the right one for you. Here are some things you'll want to look for/keep in mind while shopping for a moustache wax.
Ingredients – Are you a fan of all natural products or does the notion of a few synthetic additives not really bother you? Also, do you suffer from psoriasis, eczema or simply have sensitive skin? Typically if you're after a moustache wax that provides aggressive hold you'll need one that contains either beeswax or petroleum jelly or both. Beeswax is natural. Petroleum jelly is a synthetic product. Some waxes substitute lanolin, another "natural" product. But lanolin can be trouble if you have eczema, psoriasis or other skin conditions. Read the ingredients carefully.
Scent – This is another potential bone of contention because while many a moustache wax claims to be fragrance free, what they really mean is that no artificial fragrance has been added. It's almost impossible to create a product like moustache wax without it having some kind of scent. So be careful and read what various reviews say about a particular moustache wax before buying.
Color – Sometimes a guy buys a moustache wax, works it into his 'stache and realizes something is a bit off. What's happened is that the wax added a bit of color to his facial hair and now the color of the moustache doesn't match his hair color. If you want to be sure your moustache retains
its natural color select a moustache wax with neutral tinting.
Type of Wax – Traditional facial hair wax is more likely than contemporary waxes to contain synthetic additives. These recipes date back more than a century so you might expect them to be more 'natural'. But people of the Victorian era believed in "progress" and took it for granted that anything new was "progressive" and therefore good. That included new synthetic materials like petroleum jelly. Today we're much more aware of the dangers posed by synthetic materials and so a more modern product is actually more likely to eschew synthetic ingredients. Oh the irony!
Price – While there likely isn't a moustache wax on the market that's going to break your bank there can be a significant difference in price between the lowest cost waxes and the high end waxes. If this is your first foray into moustache care we'd advise you try one of our last 2 selections. They'll do a great job and be really easy on your wallet at the same time.
Conclusion
Moustache wax has found a home in the early 21st century as facial hair has once more come into vogue after a pretty long hibernation. If you want to ensure your new moustache always looks and feels great, try any moustache wax on the above list and enjoy your new profile to the fullest. We hope you found this information useful and be sure to check back regularly for new product review guides from gearhungry.com.
Sign Up Now
GET THE VERY BEST OF GEARHUNGRY STRAIGHT TO YOUR INBOX