Best Soil Testing Kits In 2022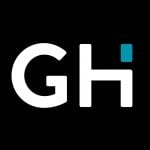 This product guide was written by GearHungry Staff
Last Updated
April 29, 2019
GearHungry Staff
GearHungry Staff posts are a compilation of work by various members of our editorial team. We update old articles regularly to provide you the most current information. You can learn more about our staff
here
.
GearHungry may earn a small commission from affiliate links in this article.
Learn more
It takes a lot of work and dedication to give plants all they need to thrive and survive, and some basic steps need to be taken to ensure this happens. First things first, the soil needs to be tested for a whole range of issues; however, the fact is that there are so many test types out there means that horticultural newbies need to know the different types of test kits; what they entail and how they are used. Here is some much-needed direction if you are looking to purchase the best soil testing kit.
The Best Soil Testing Kit
Luster Leaf 1605 Digital Soil Testing Kit

Plants and humans have a lot more in common than most people would care to admit; one of these glaring similarities is the fact that they both need to grow properly. In the case of plants, they get all they need from the soil and that is why it is highly recommended to take a more 'look before you leap' approach when it comes to the cultivation of crops. Making use of a high-functioning soil testing kit can make all the difference in the world, and for this reason, the producers of the Luster Leaf 1605 Digital Soil Testing Kit made their stellar product available.
It may seem like quite a hassle, especially since our ancestors managed to do without a soil analysis kit, but the beauty of modern technology is that it makes life a lot easier. So, what exactly does this device do? This testing kit can perform a number of extensive tests totaling to 25; it carries out 10 for pH and 5 each to check the Nitrogen, Phosphorus and Potash levels. All these need to be on-point seeing as the soil pH affects general nutrient availability; Nitrogen is a vital part of proteins which are an essential part of all life forms. Phosphorus plays a vital role in capturing and converting the sun's energy into a substance that is ingestible by plants and Potash plays a number of roles such as regulating CO2 uptake. Now, imagine having a piece of land that contains a balanced blend of all these nutrients; in fact, you no longer need to imagine because with this soil test kit, you can find out what your soil is lacking and adjust it accordingly.
In addition to all this, the test results can easily be read and the kit functions using a color-coded system which further utilizes state of the art advanced LED digital technology. The code is quite easy to crack; the green LED light shows the PH levels, purple is for nitrogen, blue is for phosphorus and the orange light indicates potash. It is equally quite easy to use; you simply have to push the test button and the result will be available in a matter of seconds.
There seems to be no downside to this product just yet and there is still a lot more it can do, for instance, it is embedded with pH preferences for well over 450 plants as well as instructions on how to adjust the pH. For any farmer or gardener, it is common knowledge that different types of plants require different pH levels to thrive. This soil pH test kit offers up the unique opportunity of actually tailoring pH levels to the crop you are cultivating.
To crown it all up, the kit comes with a booklet containing fertilizer guidelines which are based on nitrogen, phosphorus as well as the potash test results. As such, you do not need to go swinging in the dark when confronted with dwindling levels of any of these nutrients. Based on all these facts, there is no doubt that this is a wonderful time to take up planting. Make sure you also check our guide to the best grass seeds.
Key Features:
It comes with pH preferences for over 450 plants
Has the ability to perform 25 tests for pH, Nitrogen, Phosphorus, and potash
Comes with a booklet containing fertilizer guidelines based on the nutrients listed
It is easy to use
Specification:
Brand

Luster Leaf

Model

1605

Weight

8 ounces
Southstar Soil Testing Kit

Taking the bold step to get your soil tested helps you learn a whole lot about the land you wish to cultivate on. In fact, testing soil can open your eyes to more than just its viability when it comes to cultivation. It also reveals how the land functioned in the past as well as what lies in store for it in the future. If you want to know exactly how to utilize your garden or farm to the maximum, then the best soil testing kit is the Southstar Soil PH Meter. This home soil test kit comes in the form of a highly functional 3 in 1 soil testing features that specifically looks out for moisture levels, pH and light exposure. All in all, it enables users to know intricate details about their gardens, lawns or farms. With information like this, you can find out whether you need to water the soil more or less, amend its pH levels or adjust its overall lighting in order to grow the plants better. It can save you a whole lot of trouble and even more water and time.
Altogether, it features a compact and portable design which contributes to its indoor and outdoor usage settings. It is made of high-quality plastics and alloys that are resistant to corrosion and are also not easily mangled or deformed. You can make use of this device in a number of capacities, be it your garden, lawn or far; no matter where it is used, it has the ability to transform you into the soil whisperer.
Once you start using this lawn soil test kit, you can expect nothing less than accurate data at all times. With its large display screen, it makes the whole process of reading and interpreting information a lot clearer and convenient. Due to the fact that it is fitted with improved probes and upgraded detection technology, it makes for quicker and more accurate readings. All these modifications will surely make the whole testing process more streamlined. Another big plus is that this device is incredibly easy to use and there are no batteries required to make it function properly. To actually make use of it just insert the probes 3-5 inches into the soil, proceed to toggle the button to switch between the moisture, light or pH position then wait for at least 10 minutes in order to give a much more accurate and stable reading altogether.
When making use of this home soil test kit, there are a number of things that should be taken into consideration. First, if you want the device to last, do not force it into the soil or cause it to jam into hard objects. Also note that it is solely meant to measure soil, refrain from using it to test pure water or other liquids. Equally, refrain from leaving it in the soil from too long so as not to cause any long-term damage. In addition to watering it slightly before testing, be sure to clean it properly after use. This device can change the face of home gardening and farming as a whole and can definitely be considered as one of the best soil testing kits out there. Find more great products like this by checking out our guide to the best robot lawn mowers.
Key Features:
It is a 3-in-1 soil test kit specializing in checking moisture, pH, light levels
It has a large display that delivers accurate data
Can be used both indoors and outdoors
It is quite easy to use and needs no batteries to function
Specification:
Brand

Southstar

Weight

1 pounds




In most cases, soil samples are taken to big laboratories to get tested; but why send your soil out for testing when you can bring the tester to your soil? With a little bit of training and direction, anyone can learn to make use of these devices and also benefit from the insight they provide. With a stellar device like the Veroyi Soil pH Meter, the information you can learn about the soil you intend to use is completely priceless. This device comes in a convenient and equally efficient 3 in 1 design. First, it monitors the overall soil moisture thereby detecting whether the plants need more or less water to completely thrive. In addition, it helps detect the pH levels of the soil as is necessary on a periodical basis. This way, you can have it under control and maintain the value of the soil. This device also checks the light levels and as such, you can find out if your plants are getting the optimum amount of sunlight and if not, make the necessary adjustments. All in all, this will help to improve the quality of the growing environment for your plants.
Based on these duties, this soil pH meter is the best plant care assistant you can find, and in the case that you are new to gardening or farming, it can altogether give you the boost you need to become an expert. The fact that it is incredibly easy to use is an extra plus; all you need to do is to plug about 3-5 inches of the probe into the soil then toggle the button to the moisture, light or pH position. This should be done for at least 10 minutes in order to get an accurate and stable reading. An added plus is that this soil pH probe is perfectly attuned for use indoors as well as outdoors. You can use it to test your lawn, garden or your farm and its lightweight design makes it even more convenient.
The fact that it is easy to use does not mean that some basic precautions should not be followed during its use. For instance, this device cannot be used to directly test the pH levels of liquids, only use it directly on the soil. Also, using it to test strong and alkaline types of soil may not work because it is on a neutral setting which falls between 9 and 8. Additionally, refrain from forcing it into hard soil or causing it to come into contact with hard objects and try your best to not leave the meter in the soil for extended periods of time.
Now those guidelines are out of the way, you are free to enjoy the use of this device. On the plus side, there is nothing to lose once you make the decision to purchase this soil pH probe, it comes with a 12 months risk-free refund or replacement warranty. So, in the case that you have a defective model, or it altogether does not live up to your expectations, you can easily opt out or get a new one free of charge. Our handy guide to the best electric weed wacker features more great products like this. 
Key Features:
It comes in a premium double sensors design
There are no batteries required to make use of this device
It can be used both indoors and outdoors
It is a 3 in 1 function plant care assistant
Specification:
Brand

Veroyi

Model

ST02

Weight

3.2 ounces




Understanding different soil types, as well as their nutrient composition, can help prevent a whole lot of unnecessary actions taken on the soil. For instance, in the controversial case of fertilization, it can save you a whole lot of time and money. In some pleasant cases, you may even discover that you do not need to fertilize at all and as a result, your plants will grow healthier than ever. With the Sonkir Soil pH Meter, you can arm yourself with all the necessary information needed to understand general nutrient availability and as an extension of that, your garden, lawn or farm will thrive.
It works by operating on a 3 in 1 function basis; first, it tests the soil moisture level, its pH value as well as the level of exposure to sunlight. Based on all this, you can figure out vital information such as how much you need to water your plants (or not water them) if the pH levels are conducive for plant growth altogether as well as the amount of sunlight they are exposed to. Seeing that all these factors can grossly affect the general success of your garden, it helps that the data retrieved from the soil samples are completely accurate as well as reliable. It makes this happen with the use of its premium double-needle detection technology, which ensures that this device has all the speed and accuracy you need to correctly detect and analyze soil moisture as well as pH levels. Based on this alone, your plants will thrive and grow healthy.
With words like, 'premium double-needle detection technology' being thrown around, it would seem like this was a difficult product to use. On the contrary, it is incredibly easy to make use of. The actions required are as follows; carefully insert the sensor probe about 2-4 inches into the soil, making sure to avoid slamming it in too hard or bringing it in contact with any hard objects. Once done, simply toggle the switch to test the moisture, pH or sunlight levels, depending on what it is you would like to measure. Then proceed to wait for a few minutes, and when the pointer stops swinging you can then get a stable reading on the scale dial. Also, keep in mind that if the plants are too dry, it's likely the soil pointer won't swing. In that case, that is an indicator that it is time to water your plants. In addition, note that the pH function of this soil meter cannot be used to test the pH value of liquids, it needs to be applied directly to the soil solution.
Despite all these restrictions, this device is equally versatile when it comes to the setting it can be utilized in. As a function of its general lightweight and portable design, this is the best soil tester for outdoor and indoor use. It is an ideal soil test kit for plants at home, in a garden, on the lawn and even on a full-blown farm. To crown this all up, it comes with an industry leading warranty, so you have nothing to lose at all. The manufacturers of this device guarantee a 12-month hassle free money back or a free new replacement guarantee in the case that you are saddled with a faulty device. Be sure to also check out our list of the best gardening gloves  for more great items like this. 
Key Features:
It comes with premium double-needle detection technology which makes for accurate results
It is incredibly easy to use and there are no batteries needed for it to function
Can be used both indoors and outdoors
Comes with an industry leading warranty
Specification:
Brand

Sonkir

Model

Soil Tester

Weight

3.2 ounces




Though this next digital soil pH meter comes last on the list, it is in no way the least. It is still a viable choice when it comes to predicting how likely it is for crops to grow as a result of what is present or lacking in the soil. With the Bluelab Combo Meter Plus, you can rest assured that you are making use of a fast, reliable and versatile product to increase the chances of a bountiful yield altogether. This device operates as the combination of a pH conductivity and a temperature meter which can easily be used to test plants and the soil they grow on. With the use of this soil tester, you can easily measure more and in turn, develop a better understanding of the cultivation process altogether. As a result of its multimedia leap pH probe, it effectively measures the nutrient solution and gives insight into what takes place in the root zone.
Do not let the semantics here get the best of you, all this entails is that you will have all the answers when it comes to general plant and soil health. With this digital soil pH meter, you can easily monitor the overall performance of your crops as well as their health. Resulting from its overall design, you can have access to information about the soil and plants that you never dreamt of. Its compact, lightweight and portable design enables it to comfortably fit in the palm of your hand and this further enables you to check pH levels wherever you are.
Another great addition is its screen, which is backlit and as such, the display is incredibly easy to read. Additionally, its 2m/6" cables enable you to measure certain places that were previously inaccessible, the answers have never been so readily available before. With this great and functional design, it is no surprise that this soil pH probe is simple and easy to utilize. It does not take much to operate it; with the mere push of a button, you can simply change between measurements. Based on this alone, it is practically all you need to achieve easy, reliable nutrient solution and root zone management.
This device makes use of three main parameters to ensure that the soil has enough nutrients to make readily available for your plants. What it does is to determine the soil's pH levels, it's nutrient levels as well as its temperature in order to confirm that nutrients are made available all-around. With this stellar device, it is now increasingly possible to measure soil solutions at any time and anywhere running on a state-of-the-art portable battery-operated meter.
As a function of its detachable pH probe with simple 2-point calibration, this device is incredibly easy to maintain. Also, the fact that it comes with a quick start guide will equally help get it right immediately you have purchased it and are ready to fire it up. Love this product? Check out our review of the best garden shovels for our top picks.
Key Features:
It is incredibly simple and easy to use
Comes in a portable and compact design
It comes with a versatile Leap pH probe
Makes use of batteries
Specification:
Brand

Bluelab

Weight

1.47 pounds
Soil Testing Kit Buying Guide & FAQ
Growing plants successfully is no easy feat, there are a lot of factors involved and at times, it may seem like a hassle to properly take them into consideration. First things first, understanding the soil through the use of a soil testing kit is highly advised. Since there is a wide range of products currently available on the market, here is a detailed guide to adequately streamline the decision.

How We Chose Our Selection Of The Best Soil Testing Kits
Reviews - In order to get a great product, it is pertinent that you look through a pH test kit review or two, that way you can know exactly what it is that you are getting yourself into. Seeing as they do not come quite cheap, you want to be sure that you get good value for your money. Product reviews will give you much-needed insight into how the product actually functions including its upsides and its downsides. Based on this crucial piece of information, you can make a solid decision and not regret it in the long run.
Purpose of use - Different test kits function on different levels, for instance, most digital models on the market today are more tailored towards figuring out pH levels while the chemical kits are more attuned to identifying the macronutrients present in your soil. There are also soil kits out there that look into measuring moisture, temperature, light and as such, you need to know exactly what it is that you expect. When it comes to the professional soil sample tests, you are sure to get a more comprehensive and extensive test, but the efficiency comes at a price. Unlike other kinds of soil tests which have the result readily available in a matter of minutes, this one may take a couple of weeks and as such, you should gauge your needs accordingly.
Price  - As much as everyone has different financial capabilities, in some cases, it is wise to opt for a pricey product so as to get the most out of it.  The world has always operated on the principle that you get what you pay for. With soil test kits, it is advisable to opt for good quality, and most times, this is equivalent to a higher price range. Nevertheless, with the help of product reviews, it is very possible to pinpoint more affordable options that are just as efficient. So, it all boils down to doing some much-needed product research.
Product efficiency - When you set out to purchase a soil test kit, it is strongly implied that you want to get one that adequately carries out its designated duties. If you are out to get readings on pH, light, temperature, and moisture levels, then you definitely need to get a kit that gives accurate results. It is also highly recommended that you look out for sturdy and long-lasting products, it is a sure way to get the best value for your money and cultivate healthy plants in the long run.
Soil Testing Kit FAQ
Q: Why Would I Need A Soil Testing Kit?
A: Soil testing kits are quite vital for gardeners, farmers and plant enthusiasts as a whole. It is important to know exactly what you are working with when you are working with soil and plants. Without testing, you would be flying blind and as such oblivious to whether the soil is good to go or not. You can find out all sorts of useful information such as the soil pH level, moisture, light exposure, temperature as well as other factors that can affect the growth and health of the plants.
Sign Up Now
GET THE VERY BEST OF GEARHUNGRY STRAIGHT TO YOUR INBOX