Best Pubic Hair Trimmers In 2022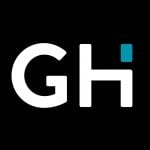 This product guide was written by GearHungry Staff
Last Updated
January 10, 2019
GearHungry Staff
GearHungry Staff posts are a compilation of work by various members of our editorial team. We update old articles regularly to provide you the most current information. You can learn more about our staff
here
.
GearHungry may earn a small commission from affiliate links in this article.
Learn more
In this manscaped world, if you have yet to pay attention to the neatness of your nether-region, then now is the time to step on the pubic hair trimming train.
More and more men are choosing to prune down below instead of letting the fuzz grow free. But if the thought of a full-on close shave of your cockpit leaves you in a cold sweat, then we have the tool for you. We've reviewed five of the best pubic hair trimmers that will have you sleek, smooth and nick free in no time, giving your delicate area a whole new lease of life.
But before we get started, we need to answer the burning question – why trim your pubes in the first place?
For most men, it's part of their overall grooming routine to keep their bits trim and neat, and there's nothing wrong with that. But there are also other benefits to a regular pube prune.  Shaving or trimming allows more air to get to your crotch, keeping you cooler, less itchy and sweat free, especially when the heat is on. It also helps to keep smelly bacteria at bay, particularly if you are sporty or prone to pubic perspiration.  And finally, let's not beat about the bush, it can help to make the whole area look more attractive and, dare we say, it bigger?
But before you reach for the cut-throat straight razor, be wary – you really do need specialized tools to do a good pubic trimming job. Your downstairs fuzz is coarse and wiry so needs careful attention to ensure you trim clean and neat without nicking or damaging the delicate skin of your genitals. Good job then that we have reviewed what we think are the best pubic hair trimmers for men currently out there that will get you out of the hairy dark ages and embracing the joys of the pube close shave.
The Best Pubic Hair Trimmer
Philips Norelco Pubic Hair Trimmer
A good price for a great product – this is our opening gambit for the Norelco Bodygroomer which has been unanimously voted Best Choice pubic hair trimmer by the now neatly groomed Gear Hungry review team.
Firstly, there is the formidable Philips reputation and secondly, it has a really clever design that makes this not just perfect for your nethers but for other untamed hairy sections on your body. Use per buck it's also a great value as it is built to last – so what exactly do you get for your 60-ish dollars?
The Philips Norelco is an all-in-one total body groomer, with a trimming blade with five different length settings that make light work of even the most unruly body undergrowth. Cordless and also built for wet-use, so far it ticks all the manscaping boxes. But what we really like about the Norelco is its clever dual-ended design, with a self-sharpening shaving head at the top of the body handle, and a nicely performing five setting trimmer at the bottom.
Neck, chest, underarms, legs, back and shoulders, it does them all. But can the Norelco hair trimmer deal with the tricky groin? Most definitely. A 3D pivoting head on the shaver lets you shave clean and close without nicking or dragging the skin while the adjustable trimmer quickly and easily takes your pubic foliage down to a lovely, neat turf. The ergonomically designed body handle is secure to grip and lets you get to all those hard to reach intimate places without the fear of an unfortunate slip. You get a sufficient 50 minutes of trimming and shaving from a single one hour charge and when in use the unit stays reassuringly cool in your hand as you whip off your man fluff. A great tool to start out on your manscaping journey that will also stand the test of pube trimming time.
Key Features:
All in one body groomer to tackle all your hairy bits
Dual-ended design lets you both trim and shave
Pubic trimmer comes with a choice of five length settings
Shower-friendly – designed to be used wet or dry
Cordless – 50 mins use on one charge
Specification:
Brand

Philips Norelco

Model

BG2040

Weight

8 ounces
Remington Head to Toe Pubic Hair Trimmer Kit
For those quick trims and softer patches of fuzzy undergrowth, the Remington Head to Toe pube trimmer kit is an easy to use pubic hair groomer that will help to keep you nice and neat.
It's a chunkier affair than the Panasonic but on par when it comes to weight so is maneuverable enough to get to those hidden nooks and crannies for smooth and managed pubes.  The pube trimming kit comes with a total of eight, easy to use attachments – including a full-sized trimmer, foil shaver, ear, and nose hair trimmer, detail trimmer, hair clipper, stubble, and beard combs. There's also a hair clipper with eight-length settings, making the Remington Head to Toe ideal for those longer curlies. All of this for less than $25 – we say a bargain, the only real downside is that it cannot be used wet, so no taking it into the shower. The spec also promises a 70-minute lithium battery life on one charge but in reality, it can come in a bit less than this, but for regular pubic hair maintenance the Remington Head to ToeBody groomer kit is more than sufficient for the job. You may also be interested in some of the best back shavers from our list, so check them out.
Key Features:
Eight-piece grooming kit for all your body hair
Includes hair clipper with eight-length settings
Self-sharpening steel blade shaver for close up work
All attachments are washable – rinse under the faucet
Cordless – up to 70 mins use on single charge
Specification:
Brand

Remington

Model

PG525

Weight

8 ounces
All Purpose Gillette Styler And Pubic Hair Trimmer
Is it a safety razor or is it a trimmer? Well, we'd say this all-purpose Styler from Gillette manages to look like a conventional razor with some neat Braun-tech that morphs it into a decent performing pube trimmer when things start to get a bit too hairy!
The All Purpose's design is reassuringly familiar, and the price is good too… for less than £20, there is a lot about this lightweight and no-fuss public hair trimmer to be impressed by. First off – it's waterproof so great to whip it out in the shower and shave/trim as you soap up to save time.  It does run on a single AA battery so no recharging option and you may find you are changing the battery quite often if you use this daily but that is just a minor niggle. To make up for it, you get some really nice trimmer features, including three different length trimming combs and a precision edge trimmer for tidy, defined edges and lines. The handle is a little cumbersome but with a bit of practice (hey, hair grows back if you make a mistake!) you will soon be whipping this bad boy around your nether regions like a pro. We'd say this is a really good men's pubic hair trimmer to keep in your dopp kit.
Key Features:
Razor, trimmer and edger all in one
Waterproof and shower-safe design
Trimmer comes with three length combs
Runs on a single AA battery
Fits all Gillette Fusion blade refills
Specification:
Brand

Gillette

Weight

3.52 ounces
Panasonic Beard and Mustache Trimmer for Men
Now here's the heavyweight in our best men's pubic hair trimmers review, and this is a body trimmer that certainly takes its hair landscaping and removal duties very seriously indeed.
First off – don't be fooled by its 'mustache and beard trimmer' title – this solid-looking groomer from Panasonic has all the right qualifications to be an awesome 'down there' mower. It comes with no less than 19 trimmer lengths, thanks to a nifty little dial system which takes the guard up or down to your desired pube-length. Trim, smooth, even sculpt your heart out to get the groin garden look you want, with minimal effort, irritation or skin drag.
Cordless and shower-proof and with a rubberized grip, this is your ideal shower buddy – keep the charge topped up and the groomer on the shower tray, ready to soap, trim and go.
You may find you need to get used to the chunky handle and its overall weight, but once balanced in your hand, Panasonic Beard and Mustache Trimmer gives great maneuverability and control, even in those hidden or small places. The trimmer kit also includes a cleaning brush and charging stand that fits nicely in your wash bag for when you are off on your travels and need to keep your manscaping maintained. Oh, and it's quiet too, so no-one ever needs to know.
Key Features:
45-degree blades for precision trimming
19-settings adjustable trimmer dial
Shower and wash proof
Cordless – 50min run time on a single charge
Comes with a two-year warranty
Specification:
Brand

Panasonic

Model

ER-GB40-S

Weight

12.8 ounces
Philips Norelco Bodygroomer 1100
With a similar build quality to its Norelco big brother (see our Best Choice), the 110 body groomer from Philips is the ideal go-to if you need a quick, simple and effective pubic hair trimmer, either for day to day maintenance or on the go.
Powered by a single AA battery, you can get up to two months' use out of this mini pube-munching demon before you need to replace so it's the perfect trimmer to pop into your gym bag or travel backpack, 'just in case'.
This groomer may not have all the spec that made the bigger Norelco our best pubic hair trimmer top choice, but you do have enough to do a decent tidying job. There's a skin protector to guard your delicate skin against nicks as you trim away and the bi-directional trimmer cuts in both directions to catch all those fiddly or awkward to catch hairs. Plus, you get an additional 3mm comb for the times when you fancy rocking a longer look. Oh, and it's waterproof too and has a neat little handle to hang on the shower rail, ready for your next wet trim session.
Ok, there is no shaved head and it isn't quite versatile enough for large-scale or heavy-duty manscaping, but for quick, simple, and effective tidying of your nether regions, the Philips Norelco 110 is more than up to the task.
Key Features:
Integrated skin protector guards your skin while you trim
Bi-directional trimmer cuts hair in both directions
3mm comb comfortably trims for longer public hair
Showerproof for easy use and cleaning
Comes complete with one AA battery, for up to 2 months' use
Specification:
Brand

Philips Norelco

Model

BG1026/60

Weight

5.6 ounces
Pubic Hair Trimmer Buying Guide & FAQ
If you are a manscaping newbie and simply not sure where to start when it comes to taming your unruly pubic hairs, we've put together a short guide to getting the best out of your new pubic hair trimmer, ensuring safe and happy groin grooming.
How We Chose Our Selection of Pubic Hair Trimmers
You really don't want to take any risks with your manhood so all the pubic hair trimmers for men in our review have been designed specifically for the job at hand to keep your bits smooth, tidy…and intact! But for double reassurance, we looked at the following criteria before coming up with our final best pubic hair trimmer shortlist:
Brand - not only are you getting a reputation but also peace of mind about performance.
Reviews – there's nothing like the first-hand experience to show which trimmers really are a cut above the rest.
Ease-of-Use – you need to be able to trim and go, so simplicity and functionality helped us to cut all the impractical trimmers out.
Price -when it comes to value, you need to get the right quality and performance for your money.
Cordless Vs Cord
To go cord or cordless all depends on where, when and how you plan to use your new pubic hair trimmer but virtually all of the latest pubic hair clippers on the market are now cordless. And with the special nature of the pubic area, you're looking to keep neat, it is easy to understand why.
The contours of your groin are not the easiest to get to grips with when it comes to a clean, neat trim and can be tricky to navigate if your men's pubic trimmer is held back by a cumbersome electrical cord. A cordless pubic hair trimmer will give you much greater flexibility in how you move and position it to make sure you can catch and tame every last curly hair. Greater reach, flexibility, and movement also mean you are less likely to cause an eye-watering nick – and no-one wants to go to the Emergency Department with a pubic hair trimmer injury.  With the rise of waterproof trimmers out there – perfect for multitasking on your grooming regime while in the shower – cordless, wet use trimmers are now taking over. Yes, a corded device will probably be a little less expensive but for a clean, easy, nick-free pubic hair taming session time and time again, we think cordless is the only way to go.
Pubic Hair Trimmer FAQ
Q: Wet or Dry Use?
A: When it comes to keeping your pubic garden neat and tidy, wet and dry trimming are both effective routes to take. Your choice will depend on how close the trim you want, the pube trimming kit you have and where you plan to do it.
For overall spruce, trim and tidy up, those wiry pubic hairs are much more manageable if they are kept completely dry – it also means you can see where they are and how low you want to go. But for a really close or even complete shave, to get the very best results you really need to do the job wet. To help reduce irritation or prevent an unsightly rash, soak in the shower or bath for 5 to 10 minutes first to soften and calm the skin and thoroughly wet through the pubes. This will open up all the tiny pores you have in your skin and help prevent unsightly red bumps or ingrowing hairs – really not a good look – and make the overall shave a smooth and quick experience.
For versatility, for example, if you need to be able to both shave close and trim (think about mowing your lawn and then shaping off the sharp edges and you get the gist), then look for a pubic hair trimmer that has been designed to be used both dry and wet. A wet and dry pubic hair trimmer is also a good option for your gym or kit bag, for when you find you need to suddenly prune on the go.
Source:
How to trim your pubic hair - WikiHow
Sign Up Now
GET THE VERY BEST OF GEARHUNGRY STRAIGHT TO YOUR INBOX