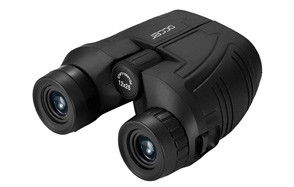 Occer 12x25 Compact Binoculars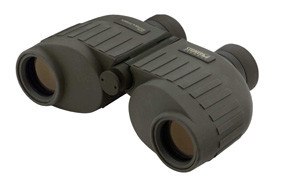 Steiner Marine Binoculars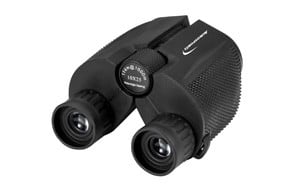 Aurosports Night Vision Binoculars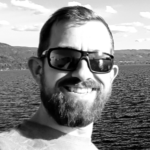 Compact binoculars focus on minimizing the parameters where light loss occurs, thus rendering your binoculars fairly useless. Compact binoculars are what you'd expect – compact in size, all in an effort to maximize efficiency, and the easy storage doesn't hurt. These small binoculars are versatile enough to be hunting binoculars, travel binoculars (night vision), or any use you can think of. This is one difficult product to find excellent quality in, but as with every challenge, we emerged on top. There were a total of five best mini compact binoculars that we would recommend, and here they are.
The Best Compact Binocular For Hiking
Compact Binocular Buying Guide & FAQ
We've compiled the best small binoculars, but how did we come to this endgame? From each of the specs below, you'll be informed enough to take your pick of the best mini binoculars on the market, depending on which features best fit into your criteria.

Things to Consider When Purchasing Compact Binoculars
FOV - Your field of vision (FOV) is essentially what you can see, versus what you can't. Your natural FOV (if you don't wear glasses) included your peripheral vision, because it's used to define your view at a fixed position. When you zone-in on binoculars, you're always cancelling out a certain percentage of your FOV. Depending on which set of small binoculars you go for, you'll have to take this into account.
Exit View - You exit view is where your vision cuts-off on the front-end of the binoculars. In order to properly magnify, there's a cone-shaped narrowing of the interior area of your lenses. The size of your exit view completely depends on the specific model, but the common mistake first-time buyers make is assuming the entry view is a direct reflection of the exit view.
Fog/Waterproofing - This goes without saying: you're not going to be using your binoculars indoors. Fog occurs in the early morning, and if you're out hunting deer and buck, you'll need fog protection. Alternatively, if you're a hunter, you know that you're not going to quit because of a little drizzle. Your binoculars, however, might call it quits long before the trip is over. If they're not waterproofed properly, they're going to be rendered useless before your next trip.
Weight/Portability - Compact means small, right? In many cases, it also means dense. They're packing in all the power of standard-sized binoculars, albeit with less light loss, so they're going to be a bit heavier. Compact doesn't always mean portable, that's just how we perceive that word. Ensure that they'll fit into a standard case and/or not be awkward to carry with you before you commit to the purchase.
Compact Binocular FAQ
Q: What's the Difference Between Multi-coated and Fully Multi-coated Optics?
A: Lens coatings in general offer a slew of benefits, if they're done properly. If you've wondered what the best 8x42 binoculars are, most of it comes down to the lens. Coated lenses have an anti-reflective layer on top of them, usually consisting of magnesium fluorite, while full-coated have at least one coating on each lens, along with the longer side of the light prism.
Basically, it's a measure of how anti-reflective something truly is. After using each type, we can testify that the only real difference is going to appear in the price tag. There isn't enough of an optical difference for you to specifically hunt down one type.
Q: How do I Maintain my Compact Binoculars?
A: In general, storage is the number one way to maintain them. Keeping them in a hard case where they can't gather dust or incur environmental damage is key, but when it comes time to store them, you need to put them back in prim and proper condition. The ideal way to achieve this is with a dedicated lens cloth, one that helps retain lens coating, and refrains from damaging the glass.

Q: What Level of Magnification Can I Expect With a Compact Binocular?
A: Basing this off of the average pair of compact, small binoculars, you have to understand that you're essentially sacrificing a bit of zoom for light retention. That being said, you can see an average of 3X to 8X zoom, though some models are precision-crafted to go even farther. In most cases, you're going to run into a binocular that's somewhere on the line.
Q: Will Wearing Glasses Affect How I Use Binoculars?
A: For the most part, you'll want to take off your glasses when you're using your binoculars. If your mini binoculars can twist down to an eye relief setting of 15mm or less, you may be able to keep your glasses on at a sacrifice of a bit of clarity. However, most pairs are not suitable for use with glasses. They're meant for the naked eye to capture the refracted light and imagery through light prisms, and you'd be surprised at how much everything clears up when you're looking through binoculars without your glasses on.