Best Compact Binoculars for Hiking in 2022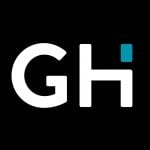 This product guide was written by GearHungry Staff
GearHungry Staff
GearHungry Staff posts are a compilation of work by various members of our editorial team. We update old articles regularly to provide you the most current information. You can learn more about our staff
here
.
GearHungry may earn a small commission from affiliate links in this article.
Learn more
Compact binoculars focus on minimizing the parameters where light loss occurs, thus rendering your binoculars fairly useless. Compact binoculars are what you'd expect – compact in size, all in an effort to maximize efficiency, and the easy storage doesn't hurt. These small binoculars are versatile enough to be hunting binoculars, travel binoculars (night vision), or any use you can think of. This is one difficult product to find excellent quality in, but as with every challenge, we emerged on top. There were a total of five best mini compact binoculars that we would recommend, and here they are.
The Best Compact Binocular For Hiking
Occer 12×25 Compact Binoculars
Now, Occer Compact Binoculars are what you could accurately refer to as an all-rounder. Each component here is not just well constructed but equally as functional, so you can rest assured that your viewing experience will be nothing less than stellar. These binoculars offer up the wide field of view of about 100 yards, as such, you cannot only see further but also wider. This comes in handy for when you're out birdwatching, hunting or even enjoying a night out at the opera. That leads us to an added advantage which is the versatility of this product. There are so many places where you can use these, and quite easily too. Whether it's for birdwatching, wildlife watching, hiking, the opera, the Occer compact binoculars are up to the task. Even more exciting is the fact that they can work in low-light situations, so there you have it, your very own pair of night-vision binoculars.
Additionally, these binoculars are designed for your all-around comfort, it's very evident in every element included. First, there's two large 15mm eyepieces incorporated here, this better fits and even goes as far as to accommodate all types of glasses. Not only is this a lot more comfortable, but it is also equally quite convenient. It further goes on to ensure that the image reproduced here is even more clear than usual. All of this and a lot more are housed in a sturdy ABS plastic material and further comes with a nifty cruise binocular strap. These go a long way to ensure that you can use this pair of binoculars in different settings quite comfortably. That's not all, there is the addition of a non-slip rubber armor exterior which makes for a good grip. This exterior is equally shockproof and water-resistant, as such, durability is guaranteed on all the fronts that matter.
Key Features:
It has 12x magnification
Eyecups are adjustable
Made of a sturdy ABS plastic material
Portable and easy to carry
Specification:
Brand

Occer

Model

888635

Weight

7.2 ounces
Skygenius 8×21 Small Binoculars
There's a whole lot that makes this Skygenius 8×21 Small Binoculars the top contender, for one, embedded in its design is an 8x magnification capability that makes for a more wholesome viewing experience. Added to this is a 21mm objective lens as well as the ability to conveniently view about 1000 yards. With this large field of view, you are sure to get a whole lot more than you bargained for out of your viewing experience. Considering its size, this 1000 yards is almost unbelievable, so, say goodbye to eye strain and stress altogether. This stellar viewing experience, coupled with the build and quality offered here is something you do not want to miss out on.
Another major plus here is the size and weight of this baby, with only 175g to its name, this device is practically as heavy as your smartphone. Making it even better is the fact that it is also foldable for better portability. Thanks to this handy feature, you can take it just about anywhere, on hikes, safaris, to concerts, the opera and a wide range of other settings. Furthermore, the lens is made using Bk7 roof prism as well as some FMC multi-coated broadband film which happens to be green. What this does is to up the light transmission which in turn makes for a much brighter view and clearer images. Ease of use is something that should never be sacrificed, no matter how effective the product is. Thankfully, this pair of binoculars is incredibly easy to use. In order to adjust the image here, simply use the center-focus knob to focus each eye and voila! There are no extra knobs and dials here to confuse you. Just a smooth, conveniently positioned knob that is a valuable addition altogether. What more could you ask for?
Key Features:
It has 8x magnification
Lightweight and foldable
Lens constructed using Bk7 Roof Prism
Easy to use
Specification:
Brand

Skygenius

Model

SKY-8×21

Weight

8 ounces
Wingspan Optics Spectator Model Compact Binoculars
Whether you're taking up birdwatching, or tracking down game in the middle of the woods, you need more power than the naked human eye can offer. Wingspan comes at your with the most versatile, all-purpose binoculars that we've ever had the pleasure of using. With 8×32 magnification, you'll be able to see up to 3,000 feet ahead of you with crystal clear quality. There's an excellent weight to these when you're using them, ensuring their sturdy build.
Wingspan Optics Spectator are some of the most low-maintenance binoculars we've ever used. Not only are they easy to clean and nearly impossible to damage, but these lenses, while not advertised as such, are difficult as hell to scratch (take it from the guy who dropped it on a boulder poking out of the ground). That does bring us to the one feature we didn't really get on board with: the grip. It's advertised as a no-slip grip, but in reality, the only endearing quality is the rubber stubs for finger placement. As for the grip along the actual barrel of the lenses, we would have liked to see more. That being said, this is the perfect set of binoculars for adults or children, for hunting or spectating.
Key Features:
Lightweight and pocket-sized
Equipped with a wide field of view
Fitted with a non-slip grip
Has 8×32 magnification
Specification:
Brand

Wingspan Optics

Model

PS – 83201

Weight

15.2 ounces
Extremely sturdy design
8×32 magnification
Built-in grips leave something to be desired
Already, Nikon as a brand is well-known for putting out well-designed and constructed products. So, it's understandable that you might be already be holding this pair of binoculars to pretty high standards. Thankfully it is quite far from being a let-down and is equipped with an array of features that are nothing short of being top-notch. So, what should you expect altogether? For one, it is a highly compact and lightweight pair of binoculars. In fact, it happens to weigh less than 10 ounces which is practically unbelievable. Based on all this and more, it is the best lightweight option on this list.
Make no mistake, the quality here has not been sacrificed in any way. So, despite how lightweight it is, the Nikon Aculon A30 is still as sturdy and well-constructed as they come. To crown it all up, it equally comes at a really good price, so there's really no losing with this product. That's not all, this device equally comes in an ergonomic design and as a direct result of that, it is extremely easy to hold. Furthermore, it is comfortable to hold on to for extended periods of time and as such, you are free to enjoy your viewing experience for as long as you want. Tying everything together here is the lens multi-coating which goes a long way to enhance the brightness of images. As such, these binoculars offer up maximum sharpness and precision, all in a nifty lightweight device.
Key Features:
Lightweight
Lens happens to be multi-coated
It has 10x magnification
Smooth and functional central focus knob
Specification:
Brand

Nikon

Model

8263

Weight

9.8 ounces
Adorrgon 12×42 Powerful Binoculars
All in all, Adorrgon Powerful Binoculars is a device that you will undoubtedly not regret carrying around in your backpack or purse. For, one, the fact that it can fit in both of these carriers is already commendable on its own. Weighing about 1.1 pounds, this pair of binoculars is the perfect companion when you're hiking, hunting or even traveling. It may be quite a small device, but it is sure to deliver every single time. With this, you are sure to enjoy 2x powerful magnification. It cannot get better than this, especially for a pair of binoculars this size. There is also a 42mm large objective lens thrown in the mix and as such, you can enjoy up to 1000 yards of field view.
This is such a great piece of equipment, it practically has the ability to deliver a sharp and distinct image from more than a whopping 650 feet away. If that's not something to covet, then nothing really is. Furthermore, the lens here delivers 2.25 times the image size than what you would find in a 12mm eyepiece binoculars. Speaking of eyepieces, this one completely utilizes 12x magnification and this goes a long way to deliver that larger image we just talked about. All in all, the details reproduced here will be nothing less than superb. All of this and more is housed in an incredibly sturdy casing that happens to come hand-in-hand with a shock-resistant rubber armor as well as an anti-slip grip.
Key Features:
It has 12x magnification
Fitted with a large eyepiece
Coated with odorless rubber armor
Incredibly lightweight
Specification:
Brand

Adorrgon

Model

889268

Weight

1.1 pounds
Aurosports Night Vision Compact Binoculars
Hiking, trail-blazing, or sitting out on a rowboat on the lake – you need a great set of specs to enjoy more of the moment. That's why Autosports created one of the best all-purpose binoculars, complete with some excellent features and a truly ergonomic design. Fold it up or simply hold on to the anti-slip grip, and you're good to begin viewing. You'll be able to pass this off to your son or daughter to teach them how to properly use a pair of binoculars, gifting up to 10x zoom, accredited for up to 3,000 feet of outward view.
The lens does give a slight fish-eye view that distorts your images a bit, giving you enough of a view, but digging into that 3,000 foot outward scope a little bit if you don't have great vision. Thankfully, Aurosports Night Vision Compact Binoculars come with complete waterproofing, allowing you to use this in rain or shine, so long as you store it properly. At this excellent price and craftsmanship, you can't go wrong.
Key Features:
View up to 3,000 feet out
Up to 10x magnification capability
Waterproof w/ hyper-durable anti-slip grip
Specification:
Brand

Aurosports

Weight

8.8 ounces
Folding binoculars make for easy storage
Perfect for hiking, but also a great tool to teach your son or daughter without breaking the bank
Fish-eye view, not as clear as competitive models
Nikon 8218 Trailblazer Hunting Compact Binoculars
Nikon has made a career out of lenses, but now, they're bringing them to a set of binoculars that you can really get on board with. While the shape and lack of grip are a bit disheartening, the magnifying power from a trusted brand surely make up for it. Nikon 8218 Trailblazer Hunting binoculars are simple to keep clean, and withstand more than just the elements – it's waterproof, fog proof, and structurally sound as it's going to get. You could do just about anything to these (not that we recommend testing the boundaries), and they'll emerge a-okay.
Eco-glass ensures that you're dealing with durable lenses that retain the perfect amount of light for these similarly-built prisms. Long-distance eye relief and convenient storage are also just part of the package. Whether you use them as travel binoculars, or have them ready to go with your kit for the hunting/hiking trail, you'll be ready to go whenever the mood strikes. Nikon is one of the top camera choices for most Americans; now, they want to be your binocular supplier as well. We're on board with that.
Key Features:
Long eye relief
Eco-glass prism + lens
Fog and waterproof
Specification:
Brand

Nikon

Model

8218

Weight

2.4 ounces
Extremely sturdy; difficult to damage
Up to 10x magnification
No real grip
Awkward to position
Steiner Marine Binoculars
You're looking on the top tier of your budget here, but you get what you pay for. You get up to 8X magnification at a 30mm lens, with a constant in-focus view that offers crystal clear imagery. While the body of Steiner Marine Binoculars is a little stubby and not the most appealing to look at, it still comes just within the parameters of mini binocular classification. In the sales page for this pair of binoculars, they literally run it over with a truck to show you just how durable and long-lasting this pair is. If they can handle that, dropping them down the hiking trail isn't exactly going to hurt them.
For this price, you can bet it comes with everything you need: waterproofing, and fog proof capabilities. These are the binoculars you want with you in the early morning during a hunt, or out on the trail with you when it starts to get midday mist (especially on the west coast). You truly get what you pay for, and in this case, it's nothing short of excellence and reliability. Our buying guide on best-selling digital camera binoculars features some more handy products like this, so make sure to check them out, as well.
Key Features:
8×30 magnification zone
Fog resistant and waterproof
Lightweight construction while remaining sturdy
Specification:
Brand

Steiner

Model

280

Weight

2 pounds
Durable enough that you can literally run it over with your truck (they have photos of this on their sales page)
Crystal clear imagery that blows away the competition
On the pricier side
Stubby barrel length makes them incredibly close to you
Vortex Optics Diamondback Prism Binoculars
Even the name is intimidating. Vortex Optics doesn't just make binoculars – they make sniper scopes, and apply that technology to their binocular models, giving you military-grade crystal clarity for leisure events, or even for hunting. Vortex comes with a lifetime warranty – they're built to last, due to the argon-purging waterproof coating plug fog proof protection, as well as the ultra durable construction of their design and material composure.
You get an added protective case and neck strap, but your initial cost is strictly going to depend on which size you want. While Vortex Optics Diamondback Prism Binoculars really did blow us away and prove themselves, we couldn't help but notice that the grips are a little too jagged along the sides of these, and cause hand chafing and irritability after extended use. Vortex offers a sight that you can't get anywhere else, allowing you to enjoy your favorite activities as if they were in UHD.
Key Features:
Argon-purging waterproof and fog proof coating
Multi-position eyecups for comfort
Fully-coated lenses to transmit more light and keep images crisp
Comes with protective case and neck strap
Made by the same company that produces some of the most reliable sniper scopes in the world
Cost depends on which size you want
Grips can chafe your hands from constant use
Compact Binocular Buying Guide & FAQ
We've compiled the best small binoculars, but how did we come to this endgame? From each of the specs below, you'll be informed enough to take your pick of the best mini binoculars on the market, depending on which features best fit into your criteria.
Things to Consider When Purchasing Compact Binoculars
FOV - Your field of vision (FOV) is essentially what you can see, versus what you can't. Your natural FOV (if you don't wear glasses) included your peripheral vision, because it's used to define your view at a fixed position. When you zone-in on binoculars, you're always cancelling out a certain percentage of your FOV. Depending on which set of small binoculars you go for, you'll have to take this into account.
Exit View - You exit view is where your vision cuts-off on the front-end of the binoculars. In order to properly magnify, there's a cone-shaped narrowing of the interior area of your lenses. The size of your exit view completely depends on the specific model, but the common mistake first-time buyers make is assuming the entry view is a direct reflection of the exit view.
Fog/Waterproofing - This goes without saying: you're not going to be using your binoculars indoors. Fog occurs in the early morning, and if you're out hunting deer and buck, you'll need fog protection. Alternatively, if you're a hunter, you know that you're not going to quit because of a little drizzle. Your binoculars, however, might call it quits long before the trip is over. If they're not waterproofed properly, they're going to be rendered useless before your next trip.
Weight/Portability - Compact means small, right? In many cases, it also means dense. They're packing in all the power of standard-sized binoculars, albeit with less light loss, so they're going to be a bit heavier. Compact doesn't always mean portable, that's just how we perceive that word. Ensure that they'll fit into a standard case and/or not be awkward to carry with you before you commit to the purchase.

Compact Binocular FAQ
Q: What's the Difference Between Multi-coated and Fully Multi-coated Optics?
A: Lens coatings in general offer a slew of benefits, if they're done properly. If you've wondered what the best 8x42 binoculars are, most of it comes down to the lens. Coated lenses have an anti-reflective layer on top of them, usually consisting of magnesium fluorite, while full-coated have at least one coating on each lens, along with the longer side of the light prism.
Basically, it's a measure of how anti-reflective something truly is. After using each type, we can testify that the only real difference is going to appear in the price tag. There isn't enough of an optical difference for you to specifically hunt down one type.
Q: How do I Maintain my Compact Binoculars?
A: In general, storage is the number one way to maintain them. Keeping them in a hard case where they can't gather dust or incur environmental damage is key, but when it comes time to store them, you need to put them back in prim and proper condition. The ideal way to achieve this is with a dedicated lens cloth, one that helps retain lens coating, and refrains from damaging the glass.
Q: What Level of Magnification Can I Expect With a Compact Binocular?
A: Basing this off of the average pair of compact, small binoculars, you have to understand that you're essentially sacrificing a bit of zoom for light retention. That being said, you can see an average of 3X to 8X zoom, though some models are precision-crafted to go even farther. In most cases, you're going to run into a binocular that's somewhere on the line.
Q: Will Wearing Glasses Affect How I Use Binoculars?
A: For the most part, you'll want to take off your glasses when you're using your binoculars. If your mini binoculars can twist down to an eye relief setting of 15mm or less, you may be able to keep your glasses on at a sacrifice of a bit of clarity. However, most pairs are not suitable for use with glasses. They're meant for the naked eye to capture the refracted light and imagery through light prisms, and you'd be surprised at how much everything clears up when you're looking through binoculars without your glasses on.
Sign Up Now
GET THE VERY BEST OF GEARHUNGRY STRAIGHT TO YOUR INBOX