Best Night Vision Binoculars in 2022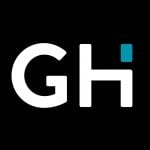 This product guide was written by GearHungry Staff
Last Updated
March 8, 2018
GearHungry Staff
GearHungry Staff posts are a compilation of work by various members of our editorial team. We update old articles regularly to provide you the most current information. You can learn more about our staff
here
.
GearHungry may earn a small commission from affiliate links in this article.
Learn more
If you are a big fan of hunting, fishing or simply camping in the dark, and have come here, then you are probably looking for that extra bit of kit to make your favorite pastime even better. Night vision binoculars, goggles, and other devices are incredibly useful for these purposes – if you choose wisely.
There are many available on the market and they are not made equal. So if you are looking to be able to spot those hogs, deer or rabbits you are hunting on your property or in some overgrown forest or woodland area, you need a pair suitable for that application. Whereas if you are looking to search out and rescue missing hikers, you need a different pair again. However, if you just want to spot starlings and robins in bright daylight, but with a closer view – there is less that you have to worry about when choosing a model.
In the following post, to help you out, we will look at what we feel are 9 of the best night vision binoculars available, giving an overview of their key features, why we have highlighted them and pros and cons.
To help you further, we have also put together a buying guide and FAQ to help you understand the world of night vision binoculars better.
The Best Night Vision Binoculars
Aurosports 10×25 Folding High Powered Night Vision Binoculars
The first pair of binoculars we have decided to highlight is this pair of Aurosports 10×25 Folding binoculars with weak light night vision. Before we go any further with our review though, it is worth noting that this particular model, although stated as being weak light night vision, are not really night vision. For it to be true night vision, a pair of binoculars need to technically be able to see things when it is completely dark. Which these can't, but, they still get a mention because they are inexpensive and are great for things like birdwatching and watching outdoor sports and concerts.
Another reason for highlighting this pair is the fact that they are less than 30 bucks. What do you get for your money though? You get a relatively lightweight pair of binoculars, that can see perfectly during daylight and in low light at night. Obviously, the idea of a pair of binoculars is to see things from a distance and with this pair you are treated to a large field of vision that makes it easy to focus in on a specific target in glorious detail as far back as 1000 yards.
This particular model would best suit you if you have a tight budget or are not so bothered about having an all singing, all dancing model. Find more great products like this by checking out our hunting binoculars guide.
Key Features:
10x Magnification
25mm diameter Objective Lens
Twist-up eye cups type
Right eye and centre focus system
3m close focus
6.9 degree field angle
362ft field of view
Fully multi-coated lens
Waterproof
Anti-slip strap
Portable bag
Cleaning cloth
User manual
Specification:
Brand

Aurosports

Weight

12 ounces
Compact and lightweight
Waterproof
Crisp and clear vision
Night vision is not particularly powerful
Not powerful enough for anything other than watching birds or similar
Nightfox 100V Widescreen Digital Night Vision Binoculars
These night-vision goggles from Nightfox might look like something straight out of the 90s but don't be fooled by the old-school aesthetic. These night-vision goggles are one of the most affordable ways to see what's happening in the dark without being detected. Whether you're concerned about the security of your property, you want to try night hunting, or you just want to pretend you're part of black ops, these goggles are perfect. 
In terms of stats, these binoculars aren't quite as impressive as the more expensive options. However, they still have 3X optical zoom, seven levels of infrared, a viewing range of up to 100 yards, and about six hours battery life on eight AA batteries. They also have a revolutionary widescreen viewing monitor that is comfortable to wear, even if you have glasses on.
Key Features:
Viewing range – 100 yards
3X optical zoom 
Seven levels of infrared 
Six hours of battery life 
Comfortable widescreen viewing monitor
Specification:
Brand

Nightfox

Model

Nightfox-100V

Weight

2.4 pounds
Amazing price for NV technology 
Comfortable to wear, even with glasses 
Out of date look
Requires AA batteries
Occer 12×25 Compact Binoculars with Low Light Night Vision
Next on our list is this pair of Occer 12×25 compact binoculars, which reportedly have low light night vision. However, it is worth noting that there seems to be some confusion with whether this pair has any night vision or not. Some customers say it does, some say it doesn't. Officially, it works well in low light, but won't do much in full darkness.
Some customers have also commented about the size not being suitable for adults and better for children. Ultimately, you get what you pay for – if you are expecting to pay under 30 bucks for a night vision device, you can't possibly expect it to be particularly powerful. With over 98 customer reviews and an average score of 4.7 out of 5, it is hard to argue with its popularity.
However, if you want serious night vision goggles or binoculars, look elsewhere.
Key Features:
15mm eye lens
25mm diameter lens
273ft viewable
Neck strap hooks
Rotatable eyepiece
Dinoculars strap
Carrying pouch
cleaning cloth
User manual
Specification:
Brand

Occer

Weight

13.9 ounces
The price
Fun item, but not particular good for serious hunting or surveillance in total darkness
Larger eyepieces for glasses wearers
As the price suggests, this is not a particularly powerful device and therefore not suitable for anything other than spotting wildlife in daylight or low light
Creative XP Digital Night Vision Binoculars
This pair of night vision goggles is currently one of the best-sellers on Amazon. Made by a company called Creative XP, this pair of binoculars is truly versatile with just about every feature you could want. Firstly, they can be used in any light condition – they work as 7X optical zoom binoculars in the day and 850NM night vision goggles when the sun goes in. In terms of night vision capability, they're just one step away from professional standard goggles – you'll easily be able to see a detailed picture around you in total darkness. 
One of the big selling points is that the Creative XP Digital Night Vision Binoculars are capable of capturing images and video as well. It saves anything you capture directly to a 32GB memory card and you can view it on the 4" TFT screen. There aren't many other night vision binoculars in this price range with advanced features like this. These digital camera binoculars are also much tougher than they look. They have a rubber and plastic casing to protect it against damage. Plus, with its IPX4, which means it can resist splashes of water from any direction. So, when you're deep into the wilderness in the pitch black, you don't have to panic when it starts to rain.
Impressive infrared illumination 
Ability to take capture still and moving images  
Durable design
Requires AA batteries 
Black controls are difficult to read in low light
GTHUNDER Night Vision Goggles
If you're looking for an affordable pair of night vision goggles, GTHUNDER has got you covered. As far as we can tell, they sell mainly on Amazon and make their products in China, which is why they can offer a product like this at an impressively low price. The question is – how does it perform against the more expensive night vision goggles on this list? The answer – pretty damn well. Of course, you're not going to get the same performance from these as you would from a $1000+ product, but they're good enough for most applications. 
They've got a viewing range of around 1000 feet, an 850NM illuminator, 3X optical zoom, and a 3-inch large viewing screen. They're also capable of capturing HD images and videos, which are automatically saved to a 32GB memory card (included). On top of that, they have an impressive run time of around 17 hours using six AA batteries. We'd recommend buying some rechargeable AA batteries to save yourself money.
Key Features:
850NM illuminator 
Viewing range – 1000 feet 
3X optical zoom & 4X digital zoom 
Captures HD images and video
32GB memory card included 
3" viewing screen
Specification:
Brand

GTHUNDER

Weight

2.1 pounds
Affordable pair of night vision goggles 
Impressive list of features 
Captures your experience 
Solid battery life
Requires AA batteries 
Black controls are difficult to read in low light
Night Vision Binoculars Buying Guide & FAQs
Types Of Night Vision Devices
As you have probably noticed, if you have gone down the rabbit's hole in search of the best night vision device for you, that there are a variety of types. You will also notice terms like Gen 2 and Gen 4 etc. used. Let's look at these briefly.
Scopes - Scopes are night vision devices with one eye piece, often referred to as monocular. They are generally handheld or fitted on top of a weapon.
Goggles - Goggles have two eye pieces and are known by another name...but what could that be? We'll leave you to figure that out. Depending on a model they either come with stereo or single lens.
Cameras - Night vision cameras produce footage and photographs that can then be played on a computer or via a television.
Gen 2+ - Generation 2 night vision is mostly used in professional ways or by law enforcement - more or less because of the high ticket price.
Gen 3 - Generation 3 night vision is capable of achieving a sharper and brighter image thanks to gallium arsenide being added to the photo-cathode tube. This form of night vision provides standard to amazing performance in low light.
Gen WPT - WPT stands for White Phosphor Technology is used to give you a more natural black and white image.
Gen 4 - Generation 4 night vision devices show how much of an overhaul things have had. By taking away the ion barrier and what is known as gating, helps to demonstrate incredible increases in terms of resolution and target detection ranges.
Infrared Light - Near, Mid, Thermal Infrared
Without getting too science-y, it's easier to explain a little more about night vision and in particular infrared light, by talking about some basics. So don't yawn, trust us, it will help it make better sense. A light wave energy level is connected to its wavelength. The general rule is the shorter the wavelength, the higher the energy. In terms of visible light, red has the least energy, while violet has the most. Beside the visible light spectrum sits the infrared spectrum.
Infrared light can actually mean three different things:
Near-infrared - This form of infrared light is the closest to visible light and has wavelengths of 0.7 to 1.3 microns, or 7 billionths of a meter to 1,300 billionths.
Mid-Infrared - This has 1.3 to 3 micron wavelengths.
Both mid and near are used in various devices, including, that's right, remote controls.
Thermal - This takes up the largest amount of the infrared spectrum and can have wavelengths measuring anything from 3 to more than 30 microns.
The important difference between near and mid infrared and thermal-infrared is that is emitted BY an object instead of being reflected off it.
Night Vision Binoculars FAQ
Q: How Do NVGs Work?
A: You've seen the soldiers and hunters looking cool, perhaps you've even owned a pair or two in your lifetime. But have you ever stopped to think about exactly how night vision goggles/binoculars and other similar products actually work?
Basically, all night vision devices comprise of some crucial components:
Objective lens
Eyepiece
Power supply
Image intensifier (Photo-cathode tube)
A night vision device, like a pair of binoculars for instance, takes in ambient light (that is infra-red, moonlight or starlight) into the front lens. This light, which consists of many photons, passes through a photo-cathode tube that converts the photons into electrons.
Through a chemical and electrical process, the electrons are amplified and are shot against a special phosphorus screen that converts the electrons into visible light again that is seen through the eyepiece. The image you see is a clear and crisp, but slightly green-coloured amplified version of whatever you were witnessing with your night vision binoculars.
Q: How Far Can You See With Night Vision Goggles?
A: While we know that anything other than a specific distance in answer to this question is going to frustrate you, there is no standard distance. The distance you can see things in with a night vision device, such as goggles, depends on a number of different variables. The bigger the target, animal or object is, the easier it will be to see. Recognition range comes into play when you are interested in seeing details; while detection range is being able to see something, to be sure it's there.
Lighting also plays into it, as the more ambient like there is, the better and greater distances you will be able to see.
Q: How Durable Are Night Vision Goggles?
A: Again, this is another question that could be answered with 'How long is a piece of string'. It goes without saying though that because of the intricate designs and complicated set-up underneath the covering, that any drops are going to cause it damage. However, if you look after a pair, following the manufacturer's guide for maintenance and care, they are likely to last you longer.
Q: What Can Night Vision Goggles Be Used For?
A: Although the original application for night vision was in the military to help them track and locate positions of enemy targets in the dark, there are a variety of different applications night vision goggles have now.
For instance, night vision goggles are regularly used in:
Detecting hidden objects
Security
Surveillance
Wildlife observation, such as bird watching etc.
Hunting
Law enforcement
Military
Entertainment
Sign Up Now
GET THE VERY BEST OF GEARHUNGRY STRAIGHT TO YOUR INBOX