Best Hunting Blinds In 2022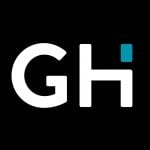 This product guide was written by GearHungry Staff
Last Updated
November 22, 2018
GearHungry Staff
GearHungry Staff posts are a compilation of work by various members of our editorial team. We update old articles regularly to provide you the most current information. You can learn more about our staff
here
.
GearHungry may earn a small commission from affiliate links in this article.
Learn more
If you're serious about hunting, you need a hunting blind. They will be one of your most valued pieces of equipment when the hunting season comes around. Without one, you might as well be walking around in a clown costume, banging a drum to scare off the animals.
Hunting blinds have been around as long as hunting. Early hunters would have hidden behind a rock or bush to conceal themselves from their prey. The only difference today is that we make the blinds ourselves. Some of the best hunting blinds are really primitive, but they can also get pretty hi-tech. We've done the research and looked at the 10 best hunting blinds money can buy, so you don't scare off your prey this hunting season.
The Best Hunting Blind
Ameristep Doghouse Hunting Blind, Realtree Xtra
First on our list is the Ameristep Doghouse Hunting Blind. We've selected it to be our best choice hunting blind because it pretty much covers all the bases. It works in the same way that a pop-up tent works – it literally pops-up into shape when you pull it out of the packaging and you have to fold it back together again after. Like all pop-up tents, the folding is always much more difficult than setting it up, but it's easy once you get the hang of it. It has a brown/green camouflage design and is covered in fake leaves that allow the blind to rustle in the wind and act like any other part of the woodland. The design even incorporates real-look trees, so it blends seamlessly into the forest.
You get a choice of holes to shoot through. There is a small, zipped hole, perfect for fitting a gun or a hunting crossbow through. Or, you can open a much bigger hole if you're shooting with a crossbow. It's 66 inches tall and has a shooting width of 60 inches. That means you have plenty of space to get a great view out into the woodland or wherever you are shooting. As far as box blinds go, it's not the most hi-tech, but it does everything you want it to for a great price. It's made well and will last you at least one hunting season.
It's made from Ameristep's own fabric called Durashell Plus, which is a polyester material. It's designed to be non-reflective and super lightweight, which hunters will really appreciate.
Key Features:
Easy set-up
Durashell Plus material
Multiple shooting holes
Lightweight
Specification:
Brand

Ameristep

Model

1RX2S010

Weight

12.05 pounds
Barronett Blinds Ground Hunting Blind
The second hunting blind on our list is the Barronett Blinds Ground Hunting Blind. At over $300, it's considerably more expensive than most of the deer hunting blinds on this list, and we've chosen it to be our premium choice. If you have a large budget and you're serious about your hunting, this is the blind for you. You will notice the difference in quality as soon as you pull it out of the packaging. For a start, it's made out of oxhide fabric. This makes it extremely durable and will protect you against the weather if it starts to pour. Plus, it will conceal any movement inside the blind – you're not going to get the conspicuous rustling of plastic that could scare your prey.
It has one large horizontal window for shooting, two smaller peeking windows (perfect to peek with your hunting binoculars), and silent slide windows for stealthy viewing. Everything on this blind is high-quality. The poles are heavy-duty, it has metal ball-and-socket hubs, and all of the features are really well made. The camo pattern is excellent, and it even has brush holders so you can add extra branches and leaves to add to the concealment.  The other main noticeable feature is the size. It can easily fit two grown men inside, with room to spare. That means it's going to be the comfiest option on those long stakeouts. This really is the height of luxury when it comes to ground blinds, but it really depends on your budget if you want to fork out for it.
Key Features:
Oxhide fabric
Five-sided
Multiple windows
Brush holders
Specification:
Brand

Barronett Blinds

Model

BX400BW

Weight

28.5 pounds
TANGKULA Hunting Tent Portable Hunting Blind
The Tangkula Hunting Tent is a cheap option than the first three blinds on this list. It's perfect for hunters on a budget or people just getting into the sport and trying it out. It's a pop-up tent, as the first Ameristep hunting blind, and can be used as a hunting blind or hiking tent in the spring. It's not tough enough to be an all-season outdoor tent, but you could definitely sleep in it if the weather's okay. It has a tree pattern, camo design that allows you to hide well in the woodland.
It's made of 150D oxford with a PU coating. This is a really common material for tents because it provides the perfect mix of waterproofing, warmth, and breathability. However, it's not going to be as stealthy as the more expensive hunting blinds. In heavy winds, this tent will rustle, so it's only really good for fair weather shooting. It's super easy to set up and folds down quite easily. Plus, it comes with a handy carrying case that fits nicely onto your back for an easy trek to your position. It's not the best hunting blind, but for the price, it will get the job done. 
Key Features:
Use as a blind or hiking tent
150D oxford with PU coating
Easy set-up
Lightweight and portable
Specification:
Brand

Tangkula

Weight

9 pounds
GhostBlind 6-Panel Runner Hunting Blind
This next hunting blind offers something a little different from the other blinds we've seen. For a start, you'll notice that it doesn't have a roof. Instead, GhostBlind consists of six panels that you use to hide behind, whilst you sit on the floor. So, it's really not the comfort option. But, it's amazingly versatile when you realize how it works. The six panels are actually made from reflective glass and mirror the condition of the ground. That means that, whatever the season, this hunting blind will let you blend into the background seamlessly. If it's snowing, the blind will look like snow. If you're in grassland, the blind will look like grass. You get the picture. The mirrors are actually facing down at the ground slightly, so there is no risk of reflecting anything you're aiming at.
At only 26 inches high, you will need to be sitting on the floor – if you sit on a chair, you will poke over the top and make yourself seen to prey. It folds up easily into a relatively portable size and you can opt to buy the Pack-N-Rest bag so that you can carry it on your back. The standard version does come with a carry strap, but it's not as comfortable. You also get everything you need to fasten it securely in place, so it doesn't blow away when you're lining up the shot. 
Key Features:
No roof
6 mirrored panels reflect that ground
Carrying strap
For sitting on the floor
Specification:
Brand

GhostBlind

Model

GBI-6PR-AZ

Weight

8 pounds
Guide Gear Silent Adrenaline Hunting Blind
The Guide Gear Silent Adrenaline Hunting Blind is another affordable option that is full of handy features. It looks similar to a lot of the pop-up hunting blinds available – you can set it up in seconds and get shooting. It's made from 150D water-resistant polyester, which should be able to withstand most weather and stay relatively silent in low winds. It's 65 inches tall, so you can sit down comfortably inside with plenty of headroom. The interior is blacked out, to make it stealthier by concealing movement inside the blind. Plus, there's enough room inside to fit two people comfortably.
Probably the best feature of this tent is the large flip-up door. One of the panels can be lifted completely and secured in place. This makes getting in and out of the hunting blind super easy. It also makes it wheelchair accessible, which is something a lot of hunting blind manufacturers have failed to do. Aside from that, you get mesh windows on all sides which can be split in half or opened entirely. This gives you loads of options and makes it possible to shoot in any direction. It all packs down into a handy carrying case, so it doesn't take place in your hunting backpack, and it can easily be taken on any hunting trip. 
Key Features:
Wheelchair accessible
Panels on all sides
Large flip-up door
Carrying case
Specification:
Brand

Guide Gear

Weight

12.5 pounds
Auscamotek Woodland Camo Netting Camouflage Netting for Hunting Blind
If you're not prepared to fork out a lot of money for your hunting blind, then you need a budget option. Something that is still going to conceal you from your potential prey but isn't going to cost you a lot of money. That's why we've chosen the Auscamotek Woodland Camo Netting as our best value hunting blind. Instead of the tent-like hunting blinds we've featured already, this product is basically a wall of netting that you can hide behind. Don't be fooled by the low price though, this is still a high-quality product. It's made from durable 300D polyester and has a very convincing camouflage design that uses trees and branches to hide.
It comes in a variety of sizes, so you can buy whichever size suits your needs. It's waterproof and durable, which means it will be able to withstand most weather conditions. The only potential problem is that it doesn't come with a carrying case, so you will have to find a bag that you can fit it in. Having said that, it does fold down relatively well and can be secured using only rope, so you shouldn't have too much to carry.  If you're just getting into hunting, this could be a great option for your first hunting blind. Love this product? Check out our review of the best hunting knives for our top picks.
Key Features:
300D polyester
Waterproof
Lightweight and durable
Includes Rope
Guide Gear Super Magnum 6-Panel Spring Steel Hunting Blind
Here's another pop-up Guide Gear hunting blind with a few crucial differences. It's a little more expensive than some of the pop-ups we've included on this list, but it still comes in at under $100, which makes it a great option for beginner and amateur hunters. The main difference is that it has six sides, instead of the normal four. This might not sound that important, but it provides a much more versatile hunting position. Each side has a shooting window, so you get a great 360-degree view of the woodland around you. This is perfect if you want to set up in a clearing and watch on all sides. It's also bigger than most hunting blinds and should easily house two to three hunters inside.
It has a 150-denier polyester shell and a blacked-out interior that conceals any movement inside. It also has a large full-access door that allows for easy movement in and out of the hunting blind. It comes with a handy carrying pack and only weighs 11 lbs, which means you can easily carry it around on your hunting trip.
Key Features:
150D polyester
6 sides
Windows in every side
Full-access door
Specification:
Brand

Guide Gear

Weight

12.5 pounds
Rhino Blinds Rhino-75 Ground Hunting Blind – Mossy Oak Break Up Country
Rhino Blinds boldly claims that their hunting blinds are the toughest and thickest ground blinds on the market. We can't tell you if that's true, but we can tell you that they are of great quality. The Rhino 75 is one of their most popular products and it's pretty obvious why. Like a lot of the featured hunting blinds, it pops up easily and isn't too difficult to pack down. But this blind has a tougher steel frame that can withstand strong winds and is going to last a lot longer than some of the cheaper options. Plus, it has a mossy oak camouflage finish that will sit well in any woodland.
It's certainly not the biggest hunting blind available, with only enough room for one hunter to be comfortable. But, if you are hunting solo, then it's one of the best options. It has shoot-through mesh windows, so you don't have to fully open the windows and risk spooking your target. Having said that, the jury is still out on whether shooting through mesh will affect your aim. It also comes with everything you need to carry it around and set it up, including a backpack, stakes, and tie-down ropes. Find more great products like this by checking out our guide to the best hunting GPS.
Key Features:
Tough polyester
Steel spring frame
Room for one person
Includes backpack
Specification:
Brand

Rhino Blinds

Model

RHINO-75

Weight

10.7 pounds
Sign Up Now
GET THE VERY BEST OF GEARHUNGRY STRAIGHT TO YOUR INBOX