GearHungry may earn a small commission from affiliate links in this article.
Learn more
How To Recover From Workout
Good recovery from a workout is more important than the workout itself. In fact, it is the key to sustaining your workout in the long run.
Recovery is vital, regardless of whether you're a beginner hitting the gym for the first time or an experienced body builder who thrives working out in the gym!
Before going into how you can recover, you should know why recovery is essential at all in the first place, so you just won't pass it up.
Why is Recovery essential?
The body goes through a tremendous amount of stress during a workout. Though this stress is important for your tissues and muscles to "grow" and function well, giving them enough break is equally important.
In general, the opportunity window for muscle growth begins when you stop exercising. This is why it is said that muscles don't grow in the gym, but after that. If you look closely at what happens during a workout, you'll understand that your muscles suffer microtears and actually break down. This process is called catabolism.
It needs time to repair itself and grow stronger to meet the physical demands that you're going to put on it. But for that, it needs time to recover and a ton of help from you.
Here are some things you can do to recover from a workout and in the process, help your muscles to become bigger and stronger.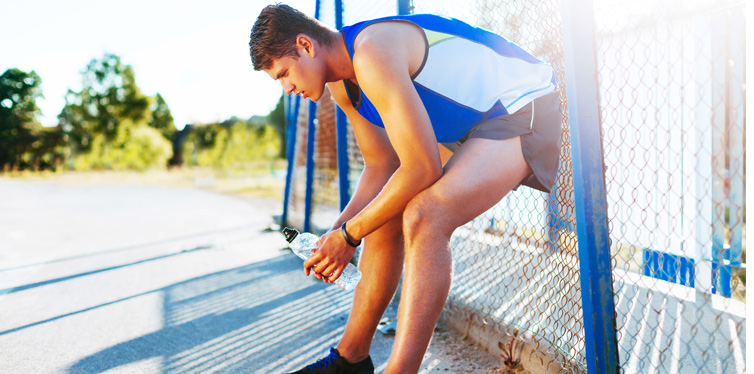 Post-workout stretching
There's a misconception that stretching should be done only before a workout to wake the muscles. Though that's true, you need it post-workout too.
You definitely need to stretch your muscles in a warm-up session before you start lifting those weights. Equally important is to stretch after your workout to make your tissues and muscle flexible after being in a stiff position for a long time.
If you think you don't  need flexibility, think again! Without flexibility and muscle pliability, you'll not able to push those muscles to work harder. For example, let's say your ankles are really tight. You'll never be able to go deep enough in a squat to actually microtear your muscles.
To get this flexibility, you'll have to stretch before and after a workout.  Ideally, you should allot 20 minutes after a workout to cool down and stretch. And take this time seriously because in the process, you'll even reduce muscle soreness.
There are a few types of stretching, and it's ideal to mix them all up to get a balanced session.
Static stretching – In this type of stretching, you hold the same position for an extended period of time. A good example would be when you sit on the ground, stretch one leg and reach for your toes. You should ideally stay in this position for about 30 seconds to feel the stretch and to relax your muscles.
Dynamic stretching – In this type of stretching, you use multiple movements to stretch different muscle groups. To stretch your hamstring, you should walk on your toes and touch the ground every two to three seconds.
Foam rolling – Foam rolling is a kind of massage that loosens the muscles and makes them more flexible. This type of stretching is particularly important to relieve the tightness or soreness in any single muscle. For example, roll your foam roller on your quads to push out any knots.
It is ideal to do all three types of stretching for maximum benefit. If you're short of time, attempt at least one type of stretching for every muscle that you've targeted during your workout.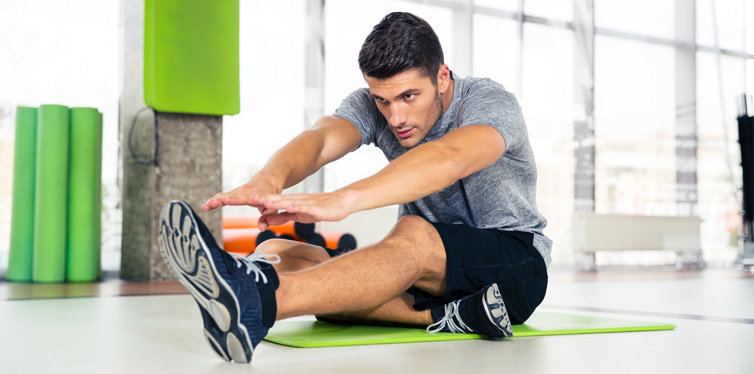 Hydration and nutrition
During a workout session, you have exhausted all your energy stores. But, your body needs nutrition to recover and rebuild the stores before the next workout session. Though nutrition and hydration is essential after any workout, it's absolutely essential if you're doing endurance exercises or trying to build muscles.
Ideally, you should eat something within 30 minutes after a workout session. Your food must contain protein and a complex carbohydrate.
Here is a list of foods that are ideal for a post-workout session.
Banana with peanut butter
Cottage cheese and fruits
Hard-boiled eggs with Greek yogurt
Smoked salmon and ricotta cheese in a small whole-wheat wrap
Oatmeal made from whey protein and topped with banana and almonds
Tuna, cheese and crackers
Sweet potato and chicken salad
Grilled chicken with roasted vegetables
Tuna salad on a whole wheat bread
Avocado on a whole grain toast with poached eggs
Rice cakes smothered in almond or peanut butter
Now that we have a list of what to eat, isn't it important to have a list of what you shouldn't eat after a workout? Well, here's that list.
Sugary smoothies – It's best you avoid smoothies with added sugar, even if they're convenient to make because sugars stop the fat burning process. Instead, make your own protein shake from scratch.
Spicy foods – The body spends more energy digesting spicy foods. After a workout, your body is already tired and is looking to recover. At that time, spicy foods simply add more stress to your body. Instead, opt for complex carbohydrates needed to quickly get back some energy.
Caffeine – Your body needs hydration and caffeine drinks like soda, tea and coffee are not going to give that. They will only add empty calories that don't help the body in any way. Instead, try sports drinks or fresh juices. Or the good old water.
Heavy protein – Avoid heavy proteins like steak as they put more pressure on the digestive system to digest.
Oily and fatty foods – Avoid oily and fatty foods because they take a longer time to digest, and will not give your body the essential nutrients right away.
Simple carbs and fast foods – Both these groups of foods don't give you nutrients, so it's best to avoid them, even if a Burger King is close by!
That covers nutrition. What about hydration?
Water regulates your body temperature, lubricates the joints and helps to transport nutrients to the rest of your body. If plain water is boring to drink, here are some twists that have an equally good impact in hydrating your body.
Coconut water
Fresh juices like pomegranate juice
Sports drinks that have potassium and sodium to maintain the electrolyte balance in your body. At the same time, check the nutrition label to ensure that it doesn't have high levels of added sugar.
Cherry juice
Protein shakes
Nutrition and hydration choices go a long way in helping your muscles to bounce back quickly.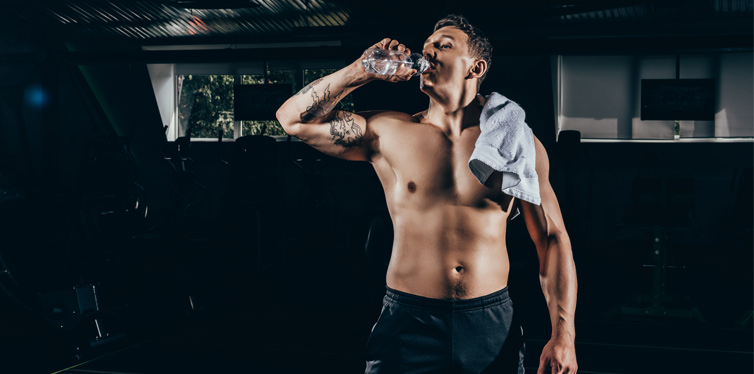 RICE for recovery
We don't mean the rice that is eaten here. In this context, RICE is an acronym for
Rest
Ice
Compression
Elevation
This is a simple self-care technique that reduces swelling, recovers injuries and speeds up healing. It can be a great way to recover after a hard workout session.
This method comprises of four steps and they are:
Step 1: Rest
Pain is a signal that your body sends to tell you that everything is not alright. You need to listen to your body, slow down and give it sufficient rest. Otherwise, your body will simply breakdown.
If you're hurt or if you have severe pain, stop your workout right away and take rest for at least a couple of days. A ground rule is to never workout when you're in pain as it will increase the severity of damage and could lead to long-term consequences.
Step 2: Ice
Ice is a proven way to heal sore muscles and mild injuries. Apply an ice-pack for ten minutes, remove for ten minutes and apply again. Repeat this process as often as you can to relax your muscles and to relieve any minor injury.
Step 3: Compression
This method is most effective when you have injured yourself or if you have a high degree of pain. Wrap the affected area with bandage tightly. Just make sure it's at a comfortable level of tightness and not too tight, as this can restrict blood flow.
Step 4: Elevation
Raise the sore part of your body above heart level, as this can reduce pain and prevent any internal bleeding. Doing this is easier than you think. All that you need is a bunch of pillows and some innovative ideas to move your muscle above your heart!
If this treatment doesn't help or if you think you need something more right away, contact your healthcare professional as he/she may prescribe some medications for immediate pain relief.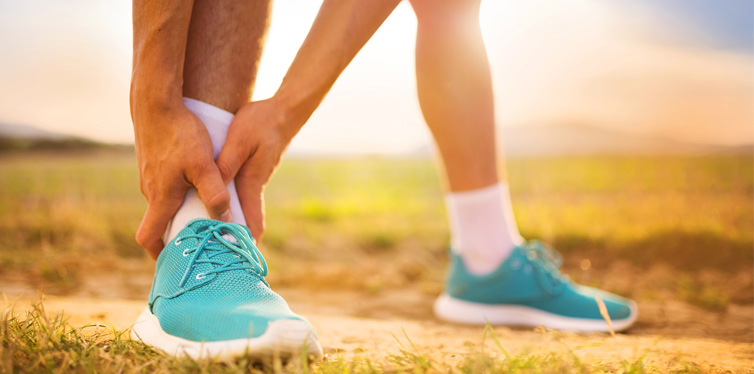 Sleep
Your muscles recover and grow when your body sleeps. This is why it's important to ensure that you get a minimum of eight hours of sleep the night after you workout.
A good night's sleep will relieve pain and give your body ample time to repair itself for the next workout session. Sleep deprivation, on the other hand, makes you slower and less effective during the next session. A study published in the European Journal of Applied Physiology shows that men who did not sleep well the previous night ran a shorter distance in a 30-minute treadmill test.
So, never skimp on your sleep the next time. No late movies or date nights if you have a workout planned the next day!
Cross Training
It's always helpful to mix your training workouts to avoid boredom and to give some variety to your muscles. Cross training can be broadly described as a set of exercises that develop a specific component of fitness such as speed or endurance.
If you've never tried cross training, you should and for these benefits.
Reduces the risk of injury
Increases weight loss
Improves the overall fitness
Avoids boredom
Employs different muscles
To tap into these benefits, consider cross training for at least one or two days a week.
Avoid overtraining
Many of us think that the more we work out, the faster we can lose weight or bulk up. Unfortunately, the truth is overtraining works against our wishes!
When you over-train you're not only increasing the chances of injury, but also increasing the possibility of boredom. You might want to give up after a few weeks because it is not sustainable for your body. Worse, your muscles can get overworked and may not have enough time to recover, thereby compounding your injury chances.
This is why it's a good idea to space out your exercises and have a perfect workout plan in place that mixes different exercises and intensities.
Massages
Opt for deep massage therapy to help your muscles to recover faster. Other benefits that a massage can give you include,
Reduces or eliminates pain
Improves mobility
Boosts blood circulation
Improves lymphatic drainage
Reduces muscular tension
Relaxes your muscles
Soothes your mind
Relieves stress
So, take the services of a registered massage therapist to rejuvenate your muscles and mind.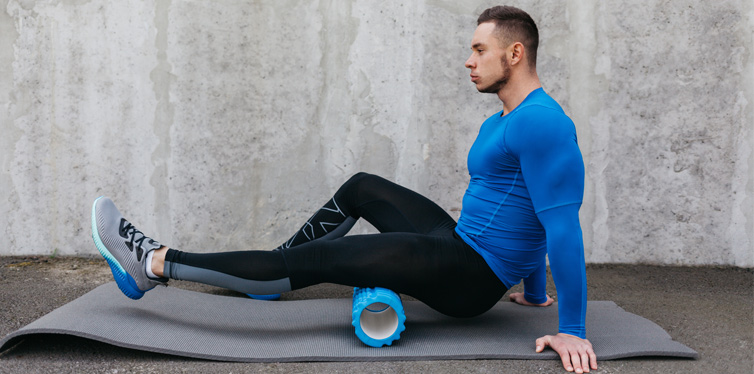 Supplements
Many times, food alone is not enough to give you the necessary nutrients. This is why make sure you take some supplements after workout, especially those that are hard to get directly from food. Also, you may not have enough energy to get home and cook a nutritious meal after a workout. To fill these gaps, opt for supplements.
Though there are many kinds of supplements available today, look for those that fall into these broad categories.
Branched chain amino acids (BCAA) to create an anabolic environment
Creatine for boosting strength and lean mass
Beta-alanine for improved performance
Take these supplements in recommended doses for best results.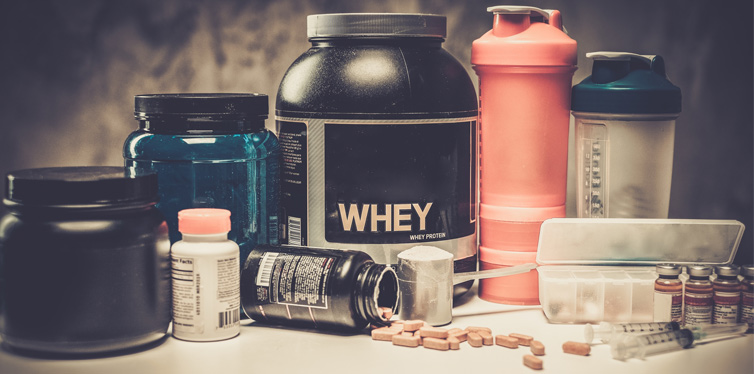 To conclude, recovery from a workout session is vital as it rejuvenates your muscles and prepares you for the next session. These above steps can go a long way in helping your body recover after a strenuous workout, so consider incorporating these eight steps in your everyday routine.