Best Coffee Percolators in 2022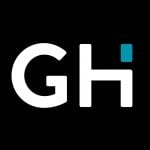 This product guide was written by GearHungry Staff
Last Updated
August 27, 2018
GearHungry Staff
GearHungry Staff posts are a compilation of work by various members of our editorial team. We update old articles regularly to provide you the most current information. You can learn more about our staff
here
.
GearHungry may earn a small commission from affiliate links in this article.
Learn more
Anyone old enough to remember President Johnson remembers what it was like to enjoy percolated coffee on a regular basis. Percolation was the most common method of brewing coffee in the West for decades until the advent of the drip coffee maker in the 1970s sent the percolator to the dustbin of history. But a funny thing happened on the way to oblivion. A new generation of coffee lovers, unhappy with the mundane results produced by the drip coffee machine, rediscovered and resurrected the percolator to everyone's advantage and below are the 10 best coffee percolators on the market today.
The Best Coffee Percolator
Presto 02822 6-Cup Stainless-Steel Coffee Percolator
The Presto 02822 6-Cup Stainless-Steel Coffee Percolator is a classically designed coffee brewer with the capacity to produce 2-6 cups of flavourful coffee. It works by circulating steam through the coffee beans, soaking them and releasing fresh, rich content. This is done more than once to release a rich and less-diluted brew into the water reservoir. Once the process is over, the indicator light comes on giving the go-ahead to serve and enjoy.
Unlike traditional stovetop percolators, the Presto percolator delivers brewed coffee in no time without having to constantly check on it. Made with durable stainless steel, it's equally able to keep brewed coffee piping hot for up to 30mins via the automatic 'keep warm mode'. Even though it serves conveniently hot coffee, the knob and handle have been made to remain suitably cold for easy handling and safe use. Enjoy a blissful and aromatic cup of freshly brewed coffee every morning and have the Presto brand to thank for it. You may also like some of the best latte machines from our list, so check them out.
Key Features:
500-watt electric percolator with detachable cord
Cool-touch knob, handle and base
Dip-free spout for easy and convenient serving
1 year limited warranty
Specification:
Brand

Presto

Model

2822

Weight

2 pounds
Farberware Yosemite 8-Cup Coffee Percolator
As is the case with most contemporary coffee percolators the Farberware Yosemite 8-Cup Coffee Percolator displays a throwback design ethos that's part an expression of its function and part blatant nostalgia. Thankfully, the Yosemite not only looks the part of the traditional coffee vessel it also provides percolated coffee that's rich and smooth and deeply satisfying. The Yosemite is fashioned from high quality stainless steel with a non-reactive interior that ensures a pure, clean taste for the finished product.
The Yosemite takes its time percolating your coffee and again, that's okay with us. Because as it does the room fills with a full-bodied aroma that only serves to heighten the anticipation. All in all we love the way the Yosemite looks, love its internal patience and enjoyed every cup of the final product. Throw in the fact that it costs less than a pizza and you've got our runaway Best Value. 
Key Features:
Heavy-duty stainless steel make
Non-reactive interior
Dishwasher friendly
Permanent filter basket
Specification:
Brand

Farberware

Model

50124

Weight

2.25 pounds
Great coffee at a great price
Extremely durable construction
Attractive retro look
Nice cool touch to the handle
A bit labor-intensive to clean
GSI Outdoors Enamelware Coffee Percolator Pot
If you want to evoke the days of the pioneers there's no better way to do so then with the GSI Outdoors Enamelware Percolator Coffee Pot. This is a priceless aesthetic addition to any campsite or RV and will undoubtedly be the center of conversation should you add it to your kitchenware inventory. Fortunately, it not only has a retro look and feel but it also makes outstanding percolated coffee on the stove top or over the campfire. The durable enamel finish is lustrous and stainproof and makes for easy cleanup.
With its shatterproof resin view bubble and classic conical profile this is throwback tech at its evocative best. You'll get rich, robust coffee brewed slowly to perfection and, unlike electric coffee percolators, this one can accompany you to the national park, instead of just being named after it. Love good coffee? Check out our cold brew coffee makers review for our top picks. 
Key Features:
Heavy-duty steel make
Speckled enamel finish
See-through glass knob
Lifetime assurance
Specification:
Brand

GSI Outdoors

Model

15154

Weight

1.34 pounds
Visually evocative retro tech
High quality enamel finish
Cleans up fast and easy
Makes 8 cups of rich tasty coffee
Can be hard to finesse the brew over the campfire
Farberware 12-Cup Coffee Percolator
The 12-Cup Percolator from Farberware looks like something from The Jetsons and provides a retro-style high quality coffee experience that's every bit the logical extension of its sleek, modernist profile. But the sleek, Post War design ethos at work here is more than just a trip down memory lane. It helps promote proper circulation of the coffee inside the device during percolation, ensuring a rich, full-bodied brew that will have you making coffee at home and reducing your trips to the local multinational coffee conglomerate outlet.
This is an electric coffee percolator but we're not holding that against it. It's right in keeping with the 50s design and the heating element is of sufficiently high quality that the brew does not get overbaked or forced through the process at unnatural speeds. All you'll get is great tasting percolated coffee from a BPA free percolator that's built to last, easy on the eye and easy to clean. That's why it's our Premium Choice. Be sure to combine this with tasty coffee beans from our list.
Key Features:
12 cup capacity
Heat resistant handle for safe carrying
High polish stainless steel finish
1 year manufacturer's limited warranty
Weight 6 pounds
Specification:
Brand

Farberware

Model

FCP412

Weight

1 pounds
A sleek, attractive addition to your kitchen
Non-reactive stainless doesn't foul the taste
Dishwasher safe for truly easy cleanup
No paper filters to contend with
No real way to finesse the brew
Hamilton Beach 40616 12-Cup Electric Coffee Percolator
The design of the Hamilton Beach 40616 12-Cup Electric Percolator occupies a grey area between retro and contemporary. It's a handsome piece of kitchenware to be sure but it's much more than just a pretty face. Like most electric coffee percolators the 40616 brews your coffee fast. This is due in large part to the fact that there is no way to control the heat being applied to the process. (In a stovetop percolator you can reduce the heat to prolong the brewing process and stave off possibly burning the coffee. With electric percolators that's just not possible.)
The 40616 features an easy pour spout that makes delivering your brew safe and easy. The handle does not heat up during the brewing process so there are no nasty surprises when you grab the pot to pour. And the high-quality stainless steel construction means this percolator is in it for the long run. If you have a coffee thermos, you can e0.ven take the coffee you make with yourself. 
Key Features:
Permanent stainless steel basket
Switches automatically to warming mode
Classic sleek design
Power cord detaches for easy cleanup
Weight 6 pounds
Specification:
Brand

Hamilton Beach

Model

40616

Weight

3.85 pounds
A beautifully elegant design
The drip free spout actually lives up to its name
The power cord can be removed for easy cleanup
The permanent filter basket
Will set you back more than some others
Bialetti Moka Express 6-Cup Stovetop Coffee Percolator
Bialetti has been in the business of making top-quality espresso machines for more than 60 years. Their 6-cup stovetop espresso maker, called the Moka Express, provides a traditional way to produce the kind of rich, bold espresso you'll find in Rome's best cafes. The Moka Express sports the classic Bialetti octagonal shape that most people will recognize, even if they were never able to put a name to it before. It's a beautiful piece of simple culinary tech that's evocative to behold and easy to use.
The Bialetti Moka Express is a traditional Italian coffee maker and produces authentic, traditional espresso via its wonderfully simple percolation system in just a few minutes while the durable polished aluminum pot cleans up just as fast. If you're in search of a coffee experience that will satisfy your palate and charm your senses look no further than our Best Choice: the Bialetti Moka Express. Be sure to also check out our list of pod coffee machines for more great items like this. 
Key Features:
Makes 6 cups of espresso
High quality polished aluminum
300 ml maximum boiler capacity
2 year limited warranty
Weight 1.8 pounds
Specification:
Brand

Bialetti

Model

06800

Weight

1.87 pounds
Can't beat the quality of the finished product
Adds an Old World air to your kitchen
Super easy to clean
No electricity required
Presto 12-Cup Stainless Steel Coffee Percolator
While Presto seems more than a little reluctant to embrace the "percolator" tag for their 12 cup stainless steel coffee maker we have no such qualms. This is an attractive, efficient percolator that provides all the joys of percolated coffee and then some. It sports a compelling, traditional design with an easy pour spout and cool to the touch handle. It's a plug in device that doesn't waste any time or electricity producing your coffee. Typically, it will pump out about a cup per minute.
The durable stainless steel construction will appeal to purists. It's also a remarkably light percolator for its size which makes it safe and easy to use. The Presto 12-Cup's slightly impatient approach to percolated coffee will not impress everyone, but if the taste of the final product is what matters most to you you'll have no complaints here. Be sure to also taste some of the best cold brew coffee from our list.
Key Features:
Exceptionally fast brew cycle
High polish stainless steel finish
Easy pour spout and cool to the touch handle
Built in signal light indicates coffee is ready
Weight 3.3 pounds
Specification:
Brand

Presto

Model

02811

Weight

2.9 pounds
Sleek design is a space saver
Signal light is a nice touch
Pours nice and smooth even when full
Plastic free construction
Power cord could be longer
Nostalgia in and of itself is typically a pretty pointless endeavor. Reaching back to the past for things that maybe should not have been discarded in the rush to embrace "the new" however is not, in spite of the fact that it might have nostalgic overtones. The stove top percolator is a perfect example of a device that was summarily cast aside in the rush to embrace drip coffee makers and many today are realizing that was a mistake. The Coletti Bozeman is a retro inspired percolator that deserves a place of honor in the here and now not just because it conjures sepia-toned memories but because it produces coffee of a quality you will not find in any corporate cafe.
The Bozeman is a high quality piece of kitchenware that is easy to use, easy to clean and adds a touch of charm and visual interest to your countertop. It's fashioned from durable stainless steel, the view knob is genuine glass, the handle is cool to the touch and the entire device is dishwasher safe (though you can clean it faster by hand). You may also like some of the top unroasted coffee beans from our list. Check them out.
Key Features:
Rugged stainless steel construction
Filters included for finer coffee grinds
Genuine glass viewing bubble
Stovetop coffee maker, no power cord
Weight 2 pounds
Specification:
Brand

Coletti

Model

Bozeman

Weight

2 pounds
Takes its time like a percolator should
Built to last with 18/8 stainless
Dishwasher safe
Makes up to 9 cups
The ergonomics of the handle could use some work
Cuisinart PRC-12 Classic 12-Cup Stainless-Steel Coffee Percolator
The final item on our list of the 10 best coffee percolators is this 12 cup beauty from Cuisinart. The PRC-12 hits all the right design notes and has a wonderfully balanced feel to it regardless of how much or how little coffee is inside. And that coffee is going to be some the most satisfying you'll get from any electric coffee percolator on the market today. The PRC-12 features a cool touch handle, a glass view bubble to monitor the brew, a "ready" indicator light and auto warming to keep your precious joe at just the right temperature. The device also features a stay cool bottom that means you can safely sit it on any surface, including wood, without fear.
As with even the best electric percolators you're limited regarding how much control you can have over the brew itself. Although unlike some electric percolators the PRC-12 allows you to monitor the progress of the coffee via the view bubble. As such if you determine it's achieved your desired level of color and richness you can simply unplug the device and bring the brew cycle to an end. For more cool products for coffee lovers, check out our guide to the best burr coffee grinders.
Key Features:
Beautiful tapered design
No drip spout and stay cool handle
Glass view bubble for monitoring progress
Tough but attractive stainless steel
Weight 3.6 pounds
Specification:
Brand

Cuisinart

Model

B000A7HFX8

Weight

3 pounds
A joy to hold and easy to dispense from
The cool touch bottom is great for wooden tables
The glass view knob is a nice touch
The whole thing cleans up in just minutes
Results are not always consistent
Farberware 2-4-Cup Stainless Steel Coffee Percolator
The Farberware FCP240 is one of the most attractive percolators on the market today with bold, satisfying lines and a beautifully balanced feel. It produces two to four cups of piping hot percolated coffee in just a few minutes which is great for those who love percolated coffee but don't always have time to wait out the process. Because this is an electric percolator it's also able to shift automatically from brew mode to warm mode so your joe doesn't get cold while you finish cooking your breakfast.
The Farberware 2-4 Cup Stainless Steel Percolator features a removable cord and high polished stainless steel finish for easy cleaning. The permanent stainless steel basket eliminates the need for paper filters further facilitating the cleanup process and the device is small enough to store away just about anywhere. Our handy guide to the pour over coffee makers features more great products like this. 
Key Features:
4 cup capacity
Cool-touch knob handle
1000W Electric Percolator
Automatic keep-warm mode
Specification:
Brand

BLACK+DECKER

Model

FCP240

Weight

2.6 pounds
Cute as can be
Doesn't make you wait around for your joe
Automatically switches to warming mode
Feels solid as a tank
Cute as can be
Doesn't make you wait around for your joe
Automatically switches to warming mode
Feels solid as a tank
Coffee Percolator Buying Guide
How We Chose Our Selection of Coffee Percolators
Quality - Quality is a largely subjective term but in this case we're applying it to a number of aspects of each percolator. Materials, build quality, balance, ease of use and, of course, the finished product all weigh on our quality determination and all are given due consideration. Ultimately the products on our list are those that achieve the highest cumulative rating from our reviewers when all the above factors are considered.
Reviews - When it comes to coffee makers, and in particular percolators, customer reviews are even less dependable than they usually are. That's because one person's ultimate cup of coffee is another person's motor oil. In addition, judgment is often clouded when it comes to a product like this because nostalgia can interfere with objectivity. As always though we do our reading of customer reviews just to see if they contain anything we might have missed. But for the most part we stick by our independent guns and make up our own minds based on experience.
Brand - Even though their popularity has been on the increase in recent years percolators are still a niche product and so not everyone can afford to offer them for sale. Typically, it's the larger established kitchenware manufacturers who venture into the percolator market, sometimes just using it as a gateway product. As such most of the percolators sold today come from a relatively small number of major manufacturers.
Price - Most coffee percolators occupy the $20 to $40 price range. So acquiring one isn't going to send you to the poor house. Therefore price itself is not a huge consideration when discussing percolators. Although we're always on the lookout for a great value.
Features To Look For In the Best Coffee Percolator
Capacity - Before you buy a percolator you have to ask yourself how you intend to use it. Will it be a special something you keep for yourself mostly or will you break it out during big holiday get-togethers with dozens of friends and family present? If you're using it strictly for your own personal enjoyment then a two to four cup model should suit you just fine. While you'll want to go with a 12 cup model for those big holiday functions.
Stove top vs electric - Purists will say that with percolators it's all about the stove top experience and there's something to that. But there's also something to the fact that today's electric coffee percolators generally do an outstanding job and provide a few features a stovetop percolator can't. Such as the indicator light telling you the brew cycle is complete and the auto warming feature that keeps the coffee at an agreeable temperature so you don't have to reheat it.
By comparison the advantages of the stovetop percolator are tradition, portability and control. There's no doubt you have the weight of tradition on your side with a stovetop percolator. In addition a stovetop percolator is not housebound like its electric cousin. It can accompany you right to the campsite. And finally, the stovetop percolator allows you a higher degree of control over the product because you can finesse the heat level as you move through the brew cycle.
Ease-of-use - None of the above percolators are going to be a challenge to use, so "ease of use" is not typically an issue with this product. Essentially all you need to do is add one scoop of coffee to the basket for each cup of water you add to the pot. Then, either plug the coffee pot in or put it on the stove top and fire up the heat.
Materials - All of the best percolators are fashioned from high quality materials including stainless steel, aluminum, heat resistant plastics and glass or impact resistant resin for the view bubble. Most are also fashioned from non-reactive metals. Actually the term is a bit of a misnomer since all metal is reactive. The important thing is what a particular metal is reactive with. No decent percolator will be made of metal that is reactive with water.
Price - As we stated earlier none of the above profiled percolators is going to send you to the poor house. Most in fact will cost less than it cost to fill your gas tank. And you'll get a lot more mileage out of the percolator. Still, if discretionary funds are tight you can't lose with our Best Value selection, the Farberware Yosemite 8-Cup Coffee Percolator.
Types of Coffee Percolator
Gravity Percolator - The gravity percolator is the one best known to American consumers. With this type of percolator water is poured into the pot (1 cup for every cup of coffee you want) and then ground coffee is added to the basket (1 scoop for every cup of water you added). The pot is then either placed on the stove or plugged in. As the water boils it moves up the hollow stem, shoots up into the view bubble then falls back down over the grounds. The water soaks through the grounds and the resulting coffee drips down through the bottom of the basket rejoining the hot water below, which gradually becomes darker and darker.
Pressure Percolator - Pressure percolators are more familiar to European consumers and have been used on the continent for nearly two centuries. This is a two chamber system. Hot water is added to the bottom chamber as is a basket of ground coffee. The empty top chamber is then screwed onto the bottom chamber. This top chamber has a hollow stem rising in the center. When the percolator is placed on a heat source the water in the bottom chamber begins to boil and mix with the ground coffee in the basket. The resulting mix is forced up through the stem by pressure and deposited in the top chamber. When the top chamber is full and the bottom empty the coffee is ready to serve.
Drip Coffee Maker vs Coffee Percolator
When the drip coffee maker came along it laid immediate claim to the "best home coffee machine" title and people bought them in the millions. During the 1970s percolator sales plummeted as a direct result of the drip coffee maker phenomenon. The alleged advantage of drip coffee makers was that they brewed a pot of coffee in minutes and kept it warm because they had a built in heating plate. In time, however, drip coffee makers began to lose their luster as people began to pine for quality over strict convenience and percolators staged a comeback. Drip coffee makers are still hugely popular although percolators have gradually been reclaiming market share. Still, they will likely never regain the dominance they once enjoyed.
Coffee Percolator FAQ
Q: What is a Coffee Percolator?
A: A percolator is a pot that is used for brewing coffee. Inside the percolator boiling water is cycled through ground coffee held in a basket until the cycling water has picked up sufficient color and flavor that it can be served as coffee. The coffee percolator was invented in 1814 by Sir Benjamin Thompson, a British physicist who died shortly after inventing his revolutionary machine.
Q: Do Coffee Percolators make better coffee?
A: "Better" is a completely subjective term. One man's coffee to die for is another man's tasteless sludge. From a purely objective standpoin,t there are many people, including most of those who contributed to this piece, who feel percolated coffee has a richer, more satisfying, more full bodied flavor than drip coffee. Especially coffee made with a stovetop percolator. Whether or not that means it's actually "better" however, is little more than a matter of opinion.
Q: Can I use baking soda to clean my Percolator?
A: You can, and if you use your percolator on a regular basis you probably should clean it using baking soda once a month. To do so:
Add several cups of water to the pot and toss two tablespoons of baking soda into the basket. Put the top on the percolator and either plug it in or put it on the stove and apply heat. Let the water percolate through the baking soda in the basket for the amount of time it typically takes to brew your coffee. Then unplug the percolator or remove it from the heat and toss the water.
Fill the pot again only this time use a mixture of 50% water and 50% white vinegar. Run the percolator through its normal brew cycle. Then turn off the heat and toss the mixture.
Lastly, fill the pot again, this time using only water. Run it through the percolation cycle one more time. Then toss the water and let the pot dry completely. Your percolator is now clean.
Q: Can I reheat coffee in my Percolator?
A: You can and people often do. Because stove top models do not have a built in warming feature coffee often cools down before it's all consumed by you or your guests. In such cases a low heat is typically applied to the remaining coffee, warming it just enough to make it palatable.
Q: Can I ue a Percolator to heat other liquids?
A: You can but it's not really recommended because if you use your percolator to make hot chocolate or tea, for instance, you'll need to make absolutely sure you clean the pot thoroughly afterward. If you don't residual flavor from the other beverage could spoil the taste of your coffee.
Q: Do you grind coffee for Percolator?
A: Yes, and even if you're using the best coffee percolator the grind is very important to the ultimate outcome of the coffee you make. For a typical percolator, you're going to want to use a coarse grind. If, however, you find that the resulting coffee tastes a bit weak try grinding it a bit finer. If you find the coffee from your percolator is somewhat bitter try a slightly coarser grind next time.
Sign Up Now
GET THE VERY BEST OF GEARHUNGRY STRAIGHT TO YOUR INBOX