Best Coffee Machines: Get Café-Quality Java At Home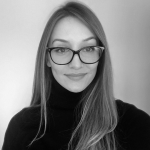 This product guide was written by Jovana Dosenovic
Last Updated
September 23, 2021
Jovana Dosenovic
Jovana is a writer and copy editor living with her lazy calico cat and thousands of (mostly unread) books. She has worked as a copywriter, fact-checker, QA analyst, and librarian, but this has been her favorite gig so far. A bit of a bookworm since she was tiny, she loves nothing more than curling up with a giant cup of coffee or tea and a good book. When not hunched over a keyboard or book, Jovana enjoys going on long walks, short hikes, and occasional camping trips. She also has an unfinished novel she'd like to publish one day. No, really.
GearHungry may earn a small commission from affiliate links in this article.
Learn more
Coffee lovers in search of that perfect cup of joe, rejoice, for we have rounded up some of the best coffee machines the market has to offer. From top-quality espresso machines for those craving the traditional espresso brewing experience to coffee makers able to create large batches of café-quality java for the entire family, all the way to cold brew coffee makers for folks who enjoy their cup of bean cold and low in acid – we reviewed them all.
Like most coffee aficionados (nerds, really), we love a great cup of coffee. In the morning, it's a great way to wake up and take a few moments to prepare yourself for the busy day ahead; in the afternoon, it's a wonderful way to unwind and relax. And while instant coffee is fine in a rush, a good-quality coffee maker is a must-have for true coffee connoisseurs.
But with so many coffee machine brands out there – from well-known names such as Breville and Keurig to less popular but equally efficient brands like Bonavita and KitchenAid – finding the right one for your needs and budget can be tricky, not to mention time-consuming. To save you precious time, here are our favorite top-rated coffee makers out there.
The Best Coffee Maker
Bonavita Connoisseur 8-Cup One-Touch Coffee Maker
If you're looking for a high-quality coffee maker that makes a rich and flavorful cup of joe but doesn't cost an arm and a leg, we wholeheartedly recommend the Bonavita Connoisseur 8-Cup One-Touch Coffee Maker. Our tester had high praise for this top-rated home coffee maker, which brews up to 8 cups of excellent tasting java in about 6 minutes. The machine's precise 1500-watt heater keeps the temperature between 195°-205°F (considered an ideal brewing temperature), letting the grounds "bloom". The result? A richer, fuller-flavored coffee with just the right balance of sweetness and acidity.
It's hard to find negative things to say about the Bonavita Connoisseur coffee machine. It works as advertised which means it brews cup after cup of delicious full-bodied coffee with minimal muss and fuss and no need for an engineering degree to master the programming. While the machine doesn't use a heating element to keep the coffee hot, the double-wall insulated pot does a good job of keeping it warm for several hours. Probably the best coffee maker in this price range.
Key Features:
Brews up to 8 cups in 6 minutes
Precise 1500-watt heater for ideal brewing temperature
Insulated pot keeps coffee warm for several hours
Optional pre-infusion mode
One-touch brewing for ease of use
Specification:
Brand

Bonavita

Model

BV1901TS

Weight

6.13 pounds
Brews consistently excellent coffee
Super-easy to use and clean
Rich coffee with no burn risk
Coffee stays warm for several hours
Footprint is on the big side for 8 cups
Breville Barista Express Coffee Maker
No need to keep switching from one coffee shop to another looking for that perfect cup of coffee – the Breville Barista Express Espresso Machine is one durable and classy unit that has taken on the task of making cup after cup of great-tasting coffee. If you've been disappointed by coffee machines that brew rather weak and flat java in the past, we highly recommend this model. A lot of coffee maker machines have the capacity of about 11-13g of ground coffee which, to put it simply, is not just enough for that full, rich taste.
The Barista, on the other hand, boasts of a dose of 19-22g, and without much said, the difference is already clear. The attractive machine also promises optimal temperature levels via a precise temperature technology (PID) used. This ensures that the temperature remains safely at the maximum to produce a balanced taste and fully flavored espresso. On the flip side, for a thick, rich, creamy honey blend, the coffee beans go through pre-infusion; they soak and expand under low pressure delivering an even, sweet and creamy extract. And for that perfect blend of coffee and creamy milk, the infuser makes use of a steam wand that transforms the milk into a smooth, extra-creamy and foamy consistency to create a warm and artistic latte. Regardless of how you like to take a cup of coffee, the Barista machine is up to the task. You may also like some of these amazing manual espresso machines, so check them out.
Key Features:
Dose-control grounding
Precise Espresso Extraction
Micro-foam milk texturing
Grind-size dial
Specification:
Brand

Breville

Model

BES870XL

Weight

23 pounds
Looks and brews like a professional machine 
Grinds coffee beans as well 
Hands-free operation 
Has a slight learning curve
Must be cleaned after each use
Keurig K-Classic Coffee Maker
The Keurig K-Classic Coffee Maker may be the sleekest single-serve unit on this list. The best part is that it's as easy on the wallet as it is on the eye and the coffee it brews is right up there with the best coffee maker costing 2 or 3 times as much. The controls are logically arrayed and clearly marked and the whole process is simplicity in action. Using K-cup pods that come in a variety of flavors, this coffee machine makes coffee brewing a piece of cake.
All in all, an excellent value that will provide you with scrumptious cups of morning coffee day after day. About the only cautionary word on this coffee maker is that you need to maintain it properly. But of course, any responsible owner will do that anyway. From the helpful array of control lights to the extra deep drip tray, the Keurig K-Classic coffee machine is made for coffee lovers who enjoy the variety and simplicity of coffee pods. A top contender for the best home coffee maker. 
Key Features:
Brews multiple K-cup pods
48-ounce water reservoir
Single-serve with 3 cup sizes
Simple button controls
Specification:
Brand

Keurig

Model

K55/K-Classic

Weight

12 pounds
The 'add water' blue LED indicator warns you if the water level is inadequate
Other control lights include water heating and a descaling light
A delightfully deep drip tray unlike many a coffee machine
When the machine indicates it's time to descale thou must descale
A single-cup coffee machine will cause a backlog during big get-togethers
Keurig K-Mini Coffee Maker
Whether you travel often and need your coffee maker with you or you're short on counter space, you'll love the Keurig K-Mini Coffee Maker. Its compact, smooth body with a matte finish features a display of easily accessible buttons that take you through brew time in no time. As a bonus, this small but essential coffee brewer comes in six attractive colors that complement practically any decor.
Using delicious K-cup pods that come in dozens of flavors and types, this Keurig machine is perfect for folks who like a bit of variety in their daily lives. It also brews any cup between 6 and 12 oz, depending on how much water you pour in the reservoir. Oh, and there's an auto-off feature that turns off the coffee maker a minute and a half after the last brew. At the end of the day, utmost satisfaction and enjoyment of the brew are what's important; Keurig gets that, and it shows in their attention to detail and the great features they provide. You may also want to take a look at these great hot water urns from our list and pick your favorite.
Key Features:
Single-serve with 3 cup sizes
Uses a variety of K-cup pods
Auto-off feature after 90s
Fits travel mug
Specification:
Brand

Keurig

Model

K-Mini

Weight

5.9 pounds
Super compact design
Perfect for travel and small counter space
Attractive body with a matte finish
Takes a few minutes to brew
No reminders to clean the unit
No reservoir, must add water each time
Cuisinart PerfecTemp Coffee Maker
The Cuisinart PerfecTemp Coffee Maker isn't going to win any design awards but if they gave out awards for creating large batches of delicious, cafe-quality coffee it would certainly be in the running. This easy-to-use coffee machine presents an array of programmable features that allows pinpoint control over the size, strength and duration of the brew, while the adjustable warming plate allows you to keep the contents of the carafe at precisely the temperature you wish.
Basically, this is a large volume coffee machine that acts like a small volume coffee machine and the proof is in the pudding, or in this case, the coffee. From first cup to last, you'll enjoy every drop you brew in this machine and your guests will likely be asking you if you use a coffee press or some other form of exotic brewing system to achieve such outstanding taste. If you like to take your favorite coffee for the go, make sure you check our guide to the best coffee thermoses. 
Key Features:
14-cup glass carafe
Self-clean and auto-off functions
Visible and easy-to-use control panel
Includes a reusable gold tone filter
Specification:
Brand

Cuisinart

Model

DCC-3200

Weight

8.75 pounds
The built in water filter ensures every pot is as pure and delicious as the one before it
The large capacity carafe means you'll always have plenty for large get-togethers
3-year limited manufacturer's warranty
With such a large carafe you'll likely wind up wasting some coffee from time to time
The water tank opening isn't small but it could be larger given the volume of the carafe
Mueller Single Serve Pod Compatible Coffee Machine
If you prefer more compact single-serve coffee makers that use pods, definitely check out Mueller Single Serve Pod Compatible Coffee Machine. With 4 coffee cup sizes available – 6, 8, 10, and 12oz – at the push of a button, and rapid heating technology that brews a cup in about 2-3 minutes, this mighty little machine makes delicious coffee quickly and easily.
Compatible with most pods, including K-pods, Boyd's pods, and more, and with 4 brew strength settings, the Mueller Single Serve Pod caters to most coffee lovers' tastes and preferences. And with a large 48oz removable water reservoir, it's easy to refill and clean. If you're looking for a budget-friendly single-serve coffee maker that brews a simple but quick cup of beans, this is a great option. You may also like some of the top latte machines from our list, so check them out.
Key Features:
Single-serve, 4 cup sizes
Compatible with most pods
48oz water tank
Removable drip tray
Specification:
Brand

Mueller Pro

Model

KC-21

Weight

2 pounds
Compact design, perfect for smaller kitchens
Compatible with practically all capsules
Brews hot, fresh coffee quickly
Single-cup units may be perfect for single folks but are not suited for large gatherings
The water tank is in the back, making it a bit tricky to fill if you're short on counter space
BUNN BT Velocity Brew Coffee Maker
As you might expect from Bunn, this 10 cup home coffee machine is as thoughtfully engineered as it is tastefully designed. It doesn't waste any time in the performance of its duties, brewing a full 10 cups of delicious, robust coffee in just over 3 minutes. When it comes to brewing coffee Bunn has been at it a long time and they've poured just about everything they know into this outstanding value product.
The Bunn BT is as solidly dependable as any coffee machine on the market. Some purists may object to the stainless steel (as opposed to glass) carafe but we found it kept the coffee warm longer (important since there's no heating pad), was generally easier to maintain, and removed the threat of breaking or cracking the glass. Most importantly though, this coffee machine makes a superb cup of coffee.
Key Features:
Double-wall, vacuum insulated thermal carafe
Makes up to 10 cups of coffee
Keeps coffee warm for up to 2 hours
800-watt heater and internal thermostat
Specification:
Brand

Bunn

Model

BTX-B

Weight

10 pounds
Stainless steel, vacuum insulated carafe means no worrying about the glass breaking
Makes lots of great coffee in just 3 minutes
Limited 3 year manufacturer's warranty
Sometimes hard to extract the last few drops from the carafe due to the design
Heating pad not included so be sure not to make more than you need
Technivorm Moccamaster KBT 10-Cup Coffee Machine
If waiting around 20 minutes for the coffee to brew is not something you look forward to, get the Moccamaster KBT 10 Cup Coffee Machine. Not only will you have your piping hot morning brew in front of you in just a few short minutes, but it will taste like you just ordered it from a high-end Parisian cafe. Tired of the overpriced, acidic motor oil you get in most corporate coffee shops? Stay home and have a peerless cafe experience with the Moccamaster KBT coffee machine. This is one of the best coffee makers for home use. 
The Moccamaster KBT grind and brew coffee machine produces some of the most consistently excellent tasting coffee of any product on this list. Each and every cup of each and every brew cycle is top-notch (provided of course you keep all the components properly cleaned). With the ability to brew 10 great-tasting cups of joe in under 6 minutes it's the ideal coffee maker for big family get-togethers like Thanksgiving. If you can afford the financial stretch and you're not a stickler for things like foam you can't really lose with the Moccamaster KBT. For more coffee lover's essentials, check out these amazing camping coffee makers.
Key Features:
Brews a full 40oz pot in 6 minutes
Adjustable brew basket with 3 settings
Ideal water saturation time for max flavor & aroma
Thermal carafe keeps coffee warm up to an hour
Specification:
Brand

Technivorm Moccamaster

Model

79112

Weight

6.5 pounds
There's nothing like the quick brew capability of the Moccamaster KBT
Consistent water temperature means every cup will be expertly brewed
No-fuss design and quality engineering make it easy to clean and maintain
Maybe the most expensive home coffee machine you'll encounter
Water dispersal over the grounds is sometimes less than perfect
KitchenAid Siphon Coffee Brewer
If you're into coffee brewing as theater (and who among true coffee connoisseurs isn't) it's hard to beat the KitchenAid Siphon Coffee Brewer. You'll likely be reminded, at least to some degree, of grandma's percolator and the experience will be just as fulfilling. But there's more to the KitchenAid Siphon coffee machine than just "theater of life" visuals; this handsome unit makes rich, delicious coffee with a clean finish.
Using precise temperature and vacuum technology, this coffee maker delivers automated full immersion siphon brewing for a vibrant, rich taste and wonderful aroma. Sure, this type of coffee maker does require more cleanup than other machines, but the results are well worth it. As any coffee lover will tell you, coffee is as much ritual as it is beverage and there are no greater confirmations of that than the KitchenAid Siphon Coffee Machine. People will want to be in the kitchen when this unit is operating and watching their wide-eyed looks is almost worth the price of admission all by itself.
Key Features:
Brews 2-8 cups of siphon-style coffee
Quality glass construction with stainless steel accents
Magnetic locking seal
Cleaning brush and reusable filters included
Specification:
Brand

KitchenAid

Model

KCM0812OB

Weight

4.8 pounds
Hard to beat the aesthetics of this coffee machine from the looks to the process
On top of the outstanding visuals you get an equally outstanding cup of coffee
Magnetic seals mean no drips or leaks between components of the coffee machine
Cleanup is more of a chore than with most other top coffee makers
No heater or insulation, so only make as much coffee as you'll drink
OXO Good Grips Cold Brew Coffee Maker
The cold brew process of this coffee machine is not for everyone. But, for those who are drawn to the instant coffee concept but don't want the often questionable flavor that comes with it, the OXO allows you to have low-acidic, great-tasting concentrate on hand that you can use to instantly create a delicious cup of hot or iced coffee.
The OXO cold pressed coffee machine is a viable alternative to both the drip coffee machine and flat-out instant coffee. It occupies a grey area but that doesn't mean the product isn't satisfying. For the most part, the coffee you make from the concentrate produced by this coffee machine will be every bit as good as the best you'll get from a drip machine, plus you'll have the convenience of not having to drip coffee every time you want a cup. Coffee lovers will also like these handy single serve k cup coffee pods. Check them out.
Key Features:
Large borosilicate carafe
Perforated Rainmaker top for even water distribution
Simple brew-release switch controls filtration process
Reusable fine stainless steel mesh filter
Specification:
Brand

OXO

Model

1272880

Weight

2.51 pounds
The whole coffee machine comes apart easily and can be stored away with minimal fuss
The quality of the coffee you eventually make from the concentrate is surprisingly good
No electricity or extra filters needed for this coffee maker to work
The brewing process takes 12-24 hours
You don't want to leave the concentrate in the fridge more than a few days
There's no doubt that concentrate is not for everyone
Hamilton Beach Works with Alexa Smart Coffee Machine
If you love your smart kitchen gadgets, you'll like this coffee maker from Hamilton Beach that works with Alexa. Mess-free and insanely easy to use, this Works with Alexa Certified coffee machine is a must-have for anyone who takes their coffee in a hurry as it takes all of the stress, guesswork, and effort out of getting ready for your day.
It needs to be paired with an Alexa device (like a smart speaker) and then you can ask it to start brewing, change the strength, or turn off. In other words, when you get to the kitchen, you can have up to 12 cups ready to pour. It's the next best thing to having a butler. Alternatively, you can program the machine to brew your coffee at a certain time in the morning. If you want to optimize your morning routine, this is the coffee machine for you.
Key Features:
Works with Alexa Certified coffee maker
Brews up to 12 cups in the glass carafe
Regular and bold brew strengths
Can be programmed to start at a certain time
Specification:
Brand

Hamilton Beach

Model

49350

Weight

6.78 pounds
Fully control it from your phone or smart speaker 
Large serving pot, ideal for large get-togethers
Program your coffee for the morning
Some connection issues are possible from time to time
Drips quite a bit until the machine is completely done brewing
Mr. Coffee 10-Cup Coffee Maker
This coffee maker – the Mr. Coffee 10 Cup – is sold on its ability to deliver coffee faster and hotter than other machines. The brewing speed is around 20% faster than competitive units tested and the coffee is brewed at around 205º F, which is around the hottest temperature for proper extraction – just a little over that number and the coffee tends to taste bitter. The stainless steel carafe also does a great job of keeping the coffee hot, so you don't have to rush to pour it.
Other features include Brew Now and Brew Later presets, which is great for when you want to wake up to freshly brewed coffee, a Freshness timer, and Pause 'N Serve, which allows you to stop the brewing cycle and pour at any point. There's also an auto-shutoff function that shuts the machine down after two hours of inactivity. All in all, a solid little budget-friendly coffee machine.
Key Features:
Brews up to 10 cups of coffee
Brew speed is 20% faster than competitors
Stainless steel carafe 
Programmable and easy to use
Specification:
Brand

Mr. Coffee

Model

BVMC-PSTX91-RB

Weight

5.1 pounds
Serves coffee hot and fast 
Comes with a host of programmable options
Thermal carafe keeps coffee warm for hours
Drips after it's finished so can get messy
Pouring out the carafe can also get messy
Why Trust Us & How We Tested
Here at Gear Hungry, most of our team is downright obsessed with coffee – espresso, macchiato, drip coffee, siphon coffee, you name it – so between us, we've tried probably over a dozen quality coffee systems. For this guide, we tested units with this list, relied on our own experiences with different coffee machines, and researched customer reviews on various websites.
Who This Is For
This article is for all coffee aficionados looking for the best coffee machine for their home. Whether you live on espresso, drink only drip coffee, or like the many flavors of coffee pods, we've got you covered.
How We Picked
In choosing the best coffee machines for this article, we put into consideration the different forms of coffee making. We also tried to accommodate varying budgets and needs so our list includes a range of coffee makers, including drip coffee makers, pod coffee machines, espresso machines, siphon or vacuum coffee makers, and more. On a strict budget? We reviewed a few cheap units you might like. Want to splurge on the absolute best coffee machine? You'll find a model or two reviewed right here.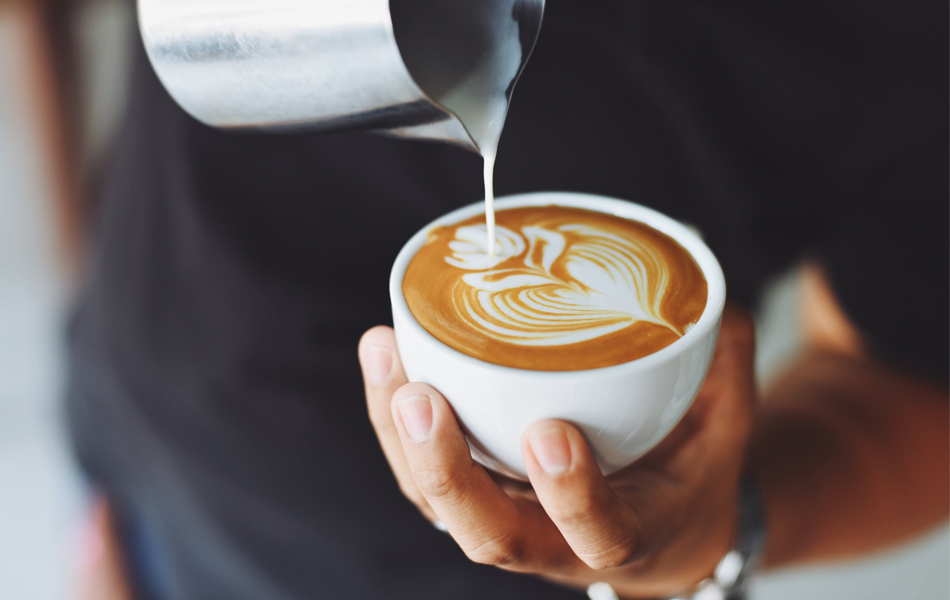 Features To Look For In Coffee Machines
Overwhelmed by the sheer number of coffee machines? Not to worry – we've outlined some of the most important things you should consider when shopping for your next coffee maker.
Ground coffee or pods – This one's pretty self-explanatory, but in case you're a complete coffee beginner, it's good to know that some machines use coffee pods while others use ground beans (there are also hybrid units but they tend to be quite pricy). If you're a traditionalist who likes the richer taste and aroma of freshly ground coffee, you'll likely want to go with a regular ground coffee maker that brews an outstanding cup of coffee time and again, like the Bunn BT or Bonavita Connoisseur. If you like the convenience of pods and want to be able to offer your guests a variety of coffee-based drinks consider a simple coffee pod maker.
Brew capacity – If you live alone or you're the only one in your home who drinks coffee, consider getting a single-serve coffee machine as they're typically more compact and cheaper. If, on the other hand, you tend to make a lot of coffee at once whether for yourself or the entire family, consider getting a machine with a larger water reservoir.
Brew speed - One of the big drawbacks to many a coffee machine, drip or otherwise, is the amount of time you often have to wait for the brew cycle to finish. If you're the type that's never in much of a hurry, this isn't an issue. If, however, you have better things to do than wait 20 minutes to get your hands on your morning coffee, either buy a coffee machine with a programmable timer so the brewing takes place while you're in the shower or get a coffee machine like the Moccamaster profiled above that will produce outstanding brew at lightning speeds.
Smart controls – Do you prefer your coffee machine to do its job all by itself or do you not mind doing some or most of the work yourself (perhaps you even enjoy it)? If it's the former, it's a good idea to look for units with some smart controls such as app connectivity which will allow you to control your coffee machine from your smartphone. Alternatively, you can look for fully programmable machines that let you set the coffee maker ahead of time, among other things.
Maintenance – To keep your coffee machine in tip-top shape and your java clean and fresh tasting, it's important to regularly clean the unit. However, "regularly" is a rather subjective term here because some machines need to be cleaned on a daily basis while others need to be cleaned and descaled every couple of weeks or so. Keep this in mind when shopping for your new coffee maker and look for models with removable parts that are easy to clean.
Sources:
How to Brew Coffee - National Coffee Association USA
Sign Up Now
GET THE VERY BEST OF GEARHUNGRY STRAIGHT TO YOUR INBOX