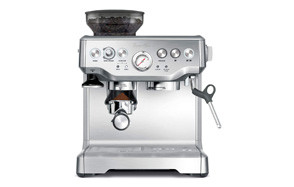 Breville the Barista Express Espresso Machine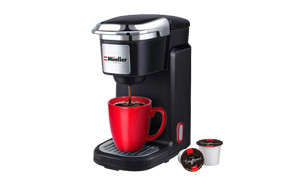 Mueller Pro Single Serve Coffee Maker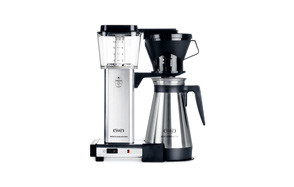 Moccamaster KBT 10-Cup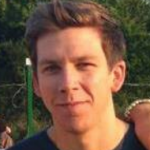 A good cup of coffee is more than just the finishing touch on a great meal; it's the thing that makes getting up in the morning worthwhile. It's a multi-sensory experience that encompasses rich, evocative aromas, deep luxuriant color and full-bodied flavors. The brewing of a pot of coffee has cultural and ritual overtones that harken back thousands of years and are as much a part of the experience of coffee as the beverage itself. No true coffee lover would be caught dead drinking freeze-dried or any other type of "instant coffee." Without further ado, the team at Gear Hungry present our top choices of the best coffee makers of 2019.
The Best Coffee Maker
Best Coffee Machine Buyers Guide and FAQ
While there isn't much difference between the standard drip coffee makers there's actually quite a range in options and quality when it comes to the coffee machine. Below are some things you should be looking for in your next coffee machine.
Type of Coffee Machine - If you're a traditionalist you'll likely want to go with something that will simply brew an outstanding cup of coffee time and again without a lot of bells and whistles, like the Bunn BT. If you want to be able to offer your guests a variety of coffee-based drinks consider a multi-function coffee machine.
Brew Capacity - While there is more than one coffee machine on the market that will produce large volumes of excellent coffee, you may be the only coffee lover in the house and so such a large coffee machine will be impractical. If that's the case consider something like the Keurig K55 single brew coffee machine.

Brew Speed - One of the big drawbacks to many a coffee machine, drip or otherwise, is the amount of time you often have to wait for the brew cycle to finish. If you're the type that's never in much of a hurry this isn't an issue. If, however, you have better things to do than wait 20 minutes to get your hands on your morning coffee, either buy a coffee machine with a programmable timer so the brewing takes place while you're in the shower or get a coffee machine like the Moccamaster profiled above that will produce outstanding brew at lightning speeds.