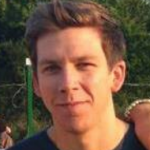 A good cup of coffee is more than just the finishing touch on a great meal; it's the thing that makes getting up in the morning worthwhile. It's a multi-sensory experience that encompasses rich, evocative aromas, deep luxuriant color and full-bodied flavors. The brewing of a pot of coffee has cultural and ritual overtones that harken back thousands of years and are as much a part of the experience of coffee as the beverage itself. No true coffee lover would be caught dead drinking freeze-dried or any other type of "instant coffee." Without further ado, the team at Gear Hungry present our top choices of the best coffee makers of 2019.
The Best Coffee Maker
Best Coffee Machine Buyers Guide and FAQ
Q: What Are The Top Coffee Makers?
A: Any of the 10 best coffee machines we profile above will serve you well and produce high quality coffee time and again.

Q: What Is The Best Coffee Machine Under $200?
A: While you'll find plenty of debate on the Internet when it comes to a question like this, you can't go wrong in our opinion with the Bunn BT or the Keurig K55 coffee machine.
Q: Who Makes The Best Coffee Maker?
A: Again, a question that will elicit a full range of passionate opinions. Bunn certainly have been doing things right for quite some time while others like Keurig, Moccamaster and KitchenAid put a lot of thought into some of their coffee machine products.
Q: What Is The Best Dual Purpose Coffee Machine?
A: As far as a coffee machine that is featured on our list goes the Ninja Coffee Bar Single-Serve System is hard to beat. If you're looking for something more expensive with perhaps a more recognizable brand name you can't beat Krupps.
Things To Consider When Buying A Coffee Maker
While there isn't much difference between the standard drip coffee makers there's actually quite a range in options and quality when it comes to the coffee machine. Below are some things you should be looking for in your next coffee machine.
Type of Coffee Machine - If you're a traditionalist you'll likely want to go with something that will simply brew an outstanding cup of coffee time and again without a lot of bells and whistles, like the Bunn BT. If you want to be able to offer your guests a variety of coffee-based drinks consider a multi-function coffee machine like the Nescafe Dolce Genio 2.
Brew Capacity - While there is more than one coffee machine on the market that will produce large volumes of excellent coffee like the Cuisinart DCC 3200 (reviewed above) you may be the only coffee lover in the house and so such a large coffee machine will be impractical. If that's the case consider something like the Keurig K55 single brew coffee machine.
Bells and Whistles - Some folks like their coffee machine to be technologically advanced and fully programmable. If that's you try the Ninja Coffee Bar System or something comparable. If you like your coffee machine to be an unparalleled expression of minimalist design go for something like the Bonavita BV1900TS.
Brew Speed - One of the big drawbacks to many a coffee machine, drip or otherwise, is the amount of time you often have to wait for the brew cycle to finish. If you're the type that's never in much of a hurry this isn't an issue. If, however, you have better things to do than wait 20 minutes to get your hands on your morning coffee, either buy a coffee machine with a programmable timer so the brewing takes place while you're in the shower or get a coffee machine like the Moccamaster profiled above that will produce outstanding brew at lightning speeds.
Coffee Machine Price - It's time to mention the 600 pound gorilla in the room when it comes to the seemingly humble coffee machine: price. These producers of your favorite energy drink range in price from about that of a T-shirt to several hundred dollars and more. Once you're talking more than about $200 dollars though there's really very little difference in the quality of the product and the extra cost mostly goes into build quality; i.e. materials. That and name recognition. Unless you're a true coffee aficionado you should be able to get an excellent coffee machine for around $100 or even a bit less.

Conclusion
The modern coffee machine can be uber-simple or extraordinarily complex with all manner of high tech bells and whistle and more brewing options than Carter has little liver pills. The bottom line is that whatever your tastes and budget there's one out there for you that will produce robust, flavorful coffee for you time and again and be a valuable addition to your kitchen decor and appliance list.
We hope you found these coffee maker reviews helpful and be sure to check back regularly for new product reviews and comparisons.