Best Food Mills In 2021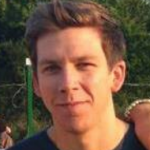 This product guide was written by Jordan Carter
Support us! GearHungry may earn a small commission from affiliate links in this article.
Learn more
Food mills have been around for many years, making the process of cooking a lot easier. Thanks to advancements in technology, changes have been made to the cooking mills, but manufacturers build both manual and electricity-powered models.
The best food mill for you will largely depend on your needs. Since the market is flooded with so many options, choosing one is a task, so it's a good idea to exercise a guided decision. This article lists some of the best food mills on the market, and all you need to know about them while you're on the hunt for one.
The Best Food Mill
Food Mill Buying Guide & FAQ
Features To Look For In Food Mills
Materials - This is an area you cannot afford to compromise on for any reason. The materials used in the construction of your food mill must first be safe, then durable. In terms of safety, because there's a lot of friction involved in the movement of the bowl, you cannot afford to have a material that will easily chip, cause discoloration, or leave an unpleasant smell behind, especially when the food is hot. Therefore, the best material with the lowest probability of creating any of the above is stainless steel. While the quality of stainless steel also differs, it is still one of the best materials to use compared to plastic or any other coated metal.
Capacity - This is how large the mill bowl is, both in depth and in diameter. While this may not directly affect the effectiveness of your food mill, efficiency might be compromised. A deep-mouthed food mill may come in handy when you want to whip up a large amount of purée. Instead of milling in batches, you'll easily swing it at a go. In addition, a food mill that's significantly too small can make food spin out of the bowl while processing. So, look out for at least a 2-quart capacity or more.
Table-Mounted vs. Rotary Food mills that operate manually are either rotary or mounted on tables. The rotary style works in a container that houses the processed food - either a bowl or pot. This configuration is ideal for 1- 5 quarts of food and frequently mounted on the table with the aid of a clamp. They often have a capacity of over a gallon and operate quickly. Operating them is faster and eliminates the awkwardness of holding the mill while you also rotate the crank. If your food mill is for occasional home use, you can easily opt for the rotary type. However, if you run a small or large commercial operation, like a hotel kitchen or restaurant, a mounted food mill may be ideal.
Electric v. Manual - If you've got a food mill at home, it's likely you have the manual type with rotating handles because they are a lot more common. Again, this is ideal for processing foods that are not very large in quantity or don't require urgency. Electric food mills are, of course, powered by electricity s the milling operation is effortless and faster. They also come in larger sizes and are usually quite expensive. If you can afford it, it can become handy when you need to process large volumes of food. But remember, if you need to prepare food in an electricity-devoid location, the manual food mill can be a lifesaver.
Blades - Blades are an essential part of the food mill. Like the bowl, they must be stainless steel and sharp. But these are not enough for a food mill to be capable. If the edge is too angled, and there is too much distance to the grinding disc, your food will swirl around instead of being forced through the sieve.
Discs - The sieve disc or grinding disc determines the texture of the processed food. Most food mills come with interchangeable discs so that you can change as you desire i.e., fine, medium, or coarse texture. Some may come with only two discs, so make sure the hole size of the available disc is something you can work with otherwise opt for a design with more disc options.
Handles, Cranks, and Hooks - The handle, crank, and hook of a food mill can make you make your milling experience fantastic or a struggle. Make sure you opt for a design with an ergonomic handle that delivers a comfortable, slip-proof grip. Also, the crank used in rotating the blade should have a good grip. So, look out for those with ergonomic knob designs. Furthermore, hooks are features that give balance to rotary food mills placed on a bowl or pot. The hooks ensure the mill doesn't slip off and makes work efficient.

Food Mill FAQ
Q: What is a food mill?
A: A food mill is a piece of kitchen equipment made for mashing food and sieving it as the user desires. The milling occurs by manual rotation, or it's electricity-powered.
Q: How does a food mill work?
A: A rotating blade grabs and crushes the food. The spinning forces the food through the holes of the disc into a bowl or pot placed below. This process also separates the seeds of fruits such as berry etc.

Q: What is the difference between a food mill and a food processor?
A: Food mills process food by crushing and extracting the skins and seed if any is present while the food processor minces food and purées both the seed and skin along with the food.  This process may impact the taste or look and may require some effort to pick them out by hand.
Q: What does mill mean in cooking?
A: Milling means to grind or change the texture and separate components of food not needed from the ones required. It either completes the cooking process, e.g., crushing cooked hot potatoes or precedes the actual cooking like it's done when making a tomato sauce. Altogether, it makes cooking easier and food softer to eat.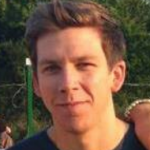 Jordan Carter is Gear Hungry's resident Editor-in-Chief with a genuine love and passion for all things tech. Jordan works diligently to ensure only the best products ever make it onto the platform and are showcased in Gear Hungry's carefully curated, tested and expertly researched, informative buying guides.
The best!
Gear, gadgets & stuff for men
Straight to your inbox