Best Immersion Blenders In 2022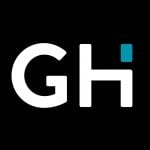 This product guide was written by GearHungry Staff
Last Updated
February 15, 2019
GearHungry Staff
GearHungry Staff posts are a compilation of work by various members of our editorial team. We update old articles regularly to provide you the most current information. You can learn more about our staff
here
.
GearHungry may earn a small commission from affiliate links in this article.
Learn more
Want to achieve that velvety, creamy texture with your next homemade soup? Or do you love your morning smoothies less watery and with a dash of milk for a creamier and more textured look? Then you need an immersion blender. The immersion blender is very different from your regular blender. It is built to help you blend large quantities of food at once quickly and conveniently. These appliances are extremely easy to use with one hand and are more capable of processing various ingredients accurately. With their popularity on the rise, it's becoming difficult to identify the best out there, so our recommended list below details the best immersion blenders 2019 that will benefit your kitchen.
The Immersion Blender
Mueller Austria Multi-Purpose Immersion Blender
Mueller USA together with Mueller Austria bring to you a superior product that delivers real support in your kitchen and also makes your life relatively more straightforward. It is the Mueller Austria Multi-Purpose Hand Blender, a heavy-duty machine built with a copper motor and finished with stainless steel. The Mueller Ultra-Stick blender features a sophisticated design with exceptional quality, as it has three times the capabilities of competing brands. It features a stainless steel set of s-shaped blades, fixed into the motor's body for safety.
The ergonomic grip included in the design of this unit enhances its non-slip nature and delivers comfort to users, especially during long blending periods. Concerning use, the Mueller Ultra-Stick blender is a versatile kitchen appliance with a removable blending arm. The fixed blade locks and can blend all your milkshakes, smoothies, baby food and favorite soups in a matter of seconds. It features a free whisk attachment for all your eggs and batters, making the cooking process fun and exciting. There is also a manual included with straightforward directions on how to use the blender when making your salsa, pancakes, pesto, smoothies, batter, and whipped cream recipes, whenever you please; not forgetting that It can also be used instead of your juicer, to make juicy cocktails and chop up your veggies, among others. 
All in all, the Mueller Ultra-Stick blender is a kitchen appliance that delivers European quality with an American guarantee. It comes with a two-year warranty that further elevates its durable nature.
Key Features:
Full copper motor
Stainless steel body
Dishwasher-safe
Detachable shaft
Eight variable speeds
Turbo button
Comes with whisker and milk frother
One-year warranty
Specification:
Brand

Mueller Austria

Model

MU-HB-02

Weight

2.16 pounds
Sophisticated design
Versatility
Affordable
Inconvenient cord
Poorly constructed food chopper attachment
Pretty heavy
Utalent Immersion Blender
When we first came across the Utalent Immersion Blender, we weren't convinced. It's not made by a well-known kitchen brand and the deal seemed to be too good to be true. But it all adds up. This amazing immersion blender is well-made, comes with all of the attachments you see, and is powerful enough for any blending task. The 250-watt motor comes with a choice of eight speeds and a turbo setting. Even with this power, it's surprisingly quiet.
One of the main reasons for buying the Utalent Immersion Blender is the pack of extras it comes with. As well as the blender, you get a mixing wand, milk frother, 500ml food chopper, 600ml beaker, and egg whisk. All of this comes protected under a two-year warranty. You might not have heard of this brand before but you certainly won't forget them.
Key Features:
250-watt motor
Eight speed settings
Turbo button
Four-blade system
Five attachments included
Two-year warranty
Specification:
Brand

UTALENT

Model

U3373-G5

Weight

1.66 pounds
Braun MQ505 MultiQuick Immersion Blender
Braun has a great reputation for creating high-quality kitchen and bathroom appliances. And we're happy to say, the Braun MQ505 MultiQuick Hand Blender lives up to it. This is one of the best immersion blenders on the market, bringing together a versatile design with durable materials. The attachments are made from stainless steel and the handle from plastic. We'd recommended hand washing the attachments by hand if you want them to last a long time.
The motor inside this immersion blender puts out an impressive 350-watts of power. That's enough to cut through thick peanut butter, work with solid vegetables, and whisk milk or eggs in seconds. It comes with a 20-ounce beaker and a whisk attachment for added versatility.
Key Features:
350-watt motor
Stainless steel attachments
Power Bell technology
Turbo boost
20oz beaker and whisk attachment
Specification:
Brand

Braun

Model

MQ505

Weight

1.59 pounds
Bonsenkitchen Immersion Hand Blender
The Bonsenkitchen Immersion Hand Blender is an affordable and feature-laden option. With its 225W motor, nine speed options, and Turbo function, it stacks up pretty well against the competition on this list. The main difference is that it doesn't come from one of the big kitchen appliance brands on the market. Having said that, Bonsenkitchen does make some excellent products and this immersion blender is worth checking out.
It comes with four extras, designed to add versatility. These extras include a smart stick, solid whisk, 500ml chopper bowl, and 24oz measuring mug. With these tools, you are equipped for any blending job, from making a smoothie to pureeing thick vegetables.
Key Features:
225W motor
Nine speed settings
Turbo boost
Four-in-one blender
One-year attachment
Specification:
Brand

Bonsenkitchen

Weight

3.08 pounds
Cuisinart CSB-175BKQVC Smart Stick Immersion Blender
Cuisinart is one of the big names in the kitchen appliance game. Almost every product they release is worth checking out and the Cuisinart CSB-175BKQVC Smart Stick Hand Blender is no exception. Designed for simplicity and durability, this might not be the most versatile product on this list but it will last you a lifetime. It has a 300-watt motor to provide plenty of power and a two-speed control. Our only complaint is that the buttons are awkwardly placed but it's not a huge issue.
The eight-inch stainless steel blending shaft is well-designed and blends smoothies and soups in seconds. However, it doesn't come with any attachments so it doesn't double up as an egg whisker-like most of the products on this list. If you're looking for a reliable hand blender for soups and smoothies, this is perfect. If you want more versatility than that, you'll have to keep looking.
Key Features:
300-watt motor
Made from stainless steel
Eight-inch blending shaft
Two-speed control
Available in nine colors
Specification:
Brand

Cuisinart

Weight

2.84 pounds
Breville BSB510XL Control Grip Immersion Blender
You won't know how hard it is to make a perfect puree or smoothie until you have to do it without a product like this. The Breville immersion blender takes a whole lot of the plate when it comes to the blending process. With its new and improved design, users can expect nothing less than excellence on all levels. With a total of 15 variable speeds, this product ensures that users are completely in the driver's seat when using this. What takes that control to a whole other level is the addition of a state of the art control grip which is unlike any other.
This baby is fitted with an ergonomic handle which is made specifically for comfort. It also features a trigger in its design which ensures that the hand is positioned as naturally as possible. All this results in more control when it comes to blending as a whole. Though the handle is quite impressive, it is safe to say that the overall design is very user-oriented. There are minute additions here and there that go a long way to make user's lives a lot easier. For instance, the blender is equipped with a non-scratch base which ensures that your pots remain unscathed. Now there goes practicality at a whole new level. For more cool kitchen tools, check out our selection of the best food mills.
Key Features:
It has a bell-shaped base as well as internal ribbing
Comes with an ergonomic control grip that uses trigger operation
Fitted with a non-scratch base to guard your pots against scratching
It makes use of 110 to 120 Volts
Specification:
Brand

Breville

Model

BSB510XL

Weight

3.8 pounds
KitchenAid KHB1231IC 2-Speed Hand Blender
With a simple and straightforward approach to blending, the KitchenAid KHB1231IC 2-Speed Hand Blender is a great addition to any kitchen. Whether it's for some pureeing or crushing, this is undoubtedly one of the best options out there. The consistency offers up when used to make soups and other liquified foods, is perfect considering its 2-speed capability. This can be credited to the stainless steel S-shaped blade which does a huge part of the work. It blends all sorts of food ingredients to produce delicious milkshakes, smoothies, and even baby food. This process would not be as seamless if it weren't for the removable 8-inch blending arm present. It also houses the S-shaped fixed blade which happens to be locked into the motor body for effortless operation.
Even more integral to the whole operation is the addition of a soft-grip handle. Not only is it increasingly comfortable, but it is equally non-slip. This ensures that users can go at it for extended periods of time without cramping up or having to deal with slipping. If that alone is not comfortable, then nothing really is. Even better here, is the fact that the blending arm conveniently twists off in order to ensure that clean up is easy and breezy. Finally, there's the addition of a 3-cup BPA-free blending jar with a lid. This is incredibly useful especially when it comes to individual blending jobs, serving and storage. All these features and more are included and offered up at a very reasonable price. So, if you are looking for the best value for a buck, this is the right tree to bark up.
Key Features:
Comes with a total of 2-speed settings
Fitted with a soft-grip non-slip handle
Has a detachable 8-inch blending arm equipped with fixed blades
Comes with a BPA-free blending jar with a lid
Specification:
Brand

KitchenAid

Model

KHB1231IC

Weight

2 pounds
BELLA 14460 Hand Immersion Blender
With its clever blending and powerful 250W energy output, the Bella Hand Immersion Blender is a quick and convenient kitchen appliance that solves all your issues concerning creating a simple kitchen routine to complement your already hectic life. It is indeed the best kitchen tool, designed by professionals in the kitchen appliance industry. The Bella immersion blender equips you with essential culinary tools such as cooking tips, recipes, and product videos, encouraging you to create and recreate splendid meals. What's more, the compact design of this sleek little blender makes it easy to store in a drawer.
If you need to rediscover how enjoyable cooking can be, this is the best kitchen appliance for your home. It features two speeds and a 250-watt motor, with free whisk attachments. It is an appliance that is versatile enough to use for endless recipes yet powerful enough for replacing your large and clunky mixers or blenders. The Bella is a sleek little blender with an ergonomic design. From its handle to its simple one-touch operation system, this blender is very straightforward to use. It features an auto shut-off that enhances safe usage and can be used in mixing bowls, plastic cups and even large cooking pots with ease.
Do you fancy a smoothie? Or your family is craving some guacamole? The handheld immersion blender features enough punch to tackle any prep job you throw at it, from the making of soup to meringues, smoothies, and chutney as well as salsa and baking batters. Make your life simpler and get more things done within a shorter period. This rocket sized hand blender is a member of the Bella family, a company that sees the need for simplicity in all areas of life. The quality of their products can be likened to that of other high-end brands, only with a lower price tag.
Whatever you need to be done in your kitchen, Bella has a full line of durable and versatile kitchen units available for you. Their products make cooking in the kitchen fun again, whether you're a professional chef or a regular culinary enthusiast.
Key Features:
Handheld blending power
Dishwasher safe
Ergonomic & adaptable
Versatile
Specification:
Brand

BELLA

Model

14460

Weight

2.6 pounds
Quiet 250-watt motor
Dishwasher friendly
Two-year warranty
Some users reported flimsy build quality
Poorly constructed food chopper attachment
Auxcuiso Stick Immersion Hand Blender
There are various manufacturers of immersion blenders on the market today, and most often, they all produce models with the same features but at different rates. If you need something different from the rest, or an immersion blender that stands out physically and functionally, we recommend you opt for the Auxcuiso Stick Immersion Hand Blender. An outlier by design, the Auxcuiso blender is made by learned professionals who have taken time and effort to comprehend the needs of chefs, and kitchen enthusiasts to fully grasp the essentials of chefs and kitchen enthusiasts fully. They have infused style with function and designed a unit that speaks the language of quality flawlessly.
The Auxcuiso Immersion blender is one of the best immersion blenders today, with countless positive immersion blender reviews from customers. Considered an unknown brand, Auxcuiso is steadily gaining a strong following that believes in their brand and everything they stand for. The brand seeks to use innovative technology to move away from the traditional immersion blender system, and as such, all their models exhibit traits of modern technology infused into the design of conventional blenders, and this has caused a significant increase in their customer base.
The Auxcuiso is a smart immersion blender or mixer made from high-quality products. It features two separate speeds control with a colorful LED light, a powerful energy output of 500 watts, eight adjustable speed limits located atop the blender and a whisk attachment for all your kitchen experiments. The motor of this hand blender is constructed from full copper, features a shut-off safety element and can be used three times longer than the average immersion blender motor design. The mixer comes with a cord and a comfortable handle that makes it smooth to use.
Concerning use, this model is extremely versatile. It can be used to beat your eggs, blend drinks, mix batters, puree soups, and even whip creams and whisk meringues. It is a multipurpose creation by Auxcuiso made to help you save money instead of purchasing several separate kitchen appliances. This immersion blender features dishwasher safe parts made from BPA-free and FDA-approved materials. Whenever you are buying this blender, you receive a 100% guarantee, with a 30-day return of funds, no questions asked. The Auxcuiso brand prides themselves in their exceptional customer service which is always ready to help customers when they need it.
Key Features:
2 in 1 Whisk Attachment
Powerful 500 Watts
8 Speeds
2 Speeds Push Control
Specification:
Brand

Auxcuiso

Model

HB103SBL

Weight

2.15 pounds
Low noise
Powerful
Easy to clean & dishwasher safe
Poorly constructed food chopper attachment
Incapable of crushing ice
Highest speed option isn't powerful enough
Immersion Blender Buying Guide
How We Chose Our Selection Of The Best Immersion Blenders
Construction - Our team selected models made from stainless steel because of their heat resistance and robust features. Most plastic immersion blenders tend to warp when used in hot foods.
Blender Length - Length is critical when selecting an immersion blender. The longer the mixer, the better it is for blending in deep pots. The items we recommend feature various lengths for different containers you will use for mixing.
Extra attachments - The features of an immersion blender run through all the various brands and as such, manufacturers need to introduce new, additional accessories for them to sell more of their appliances.
Comfort - The best immersion blenders are those that feel comfortable to touch. Most mixers are designed to be; thus, it is critical that their controls are straightforward to access and adjust.
Reviews - The best hand blender reviews and online feedback were analyzed to offer readers with only the perfect immersion blender brands on the market.
Features To Look For In The Top Immersion Blenders
Before you decide on an immersion blender unit to purchase, there are several factors you must consider to make sure that you get the best model available. A few factors have been listed below for you to serve as a guide.
Materials - Does your preferred immersion blender incorporate stainless steel or plastic in its construction? It is advisable to check the exterior and blade construction of your preferred mixer before making the final decision. Stainless steel is a durable material and the best on the market.
Cleaning - Dishwasher safe models are the best kinds of immersion blenders, as they can be washed thoroughly to prevent dirt from sticking onto your appliance.
Ease of Use - The installation process and operations of your immersion blender must be straightforward and mustn't require any extra skills or knowledge. Concerning convenience, your immersion blender must be lightweight and comfortable to handle. Be sure to research on your mixer and watch user videos before making a purchase.
Motor - The motor of your immersion blender will be determined by how you plan to use your appliance. Opt for higher ranging units if you want to crush heavier foods such as ice, models with low motors for the necessary blending actions.
Attachments - If you need a versatile and economical kitchen appliance, it is advised that you purchase immersion blenders with extra attachments. These appliances come with accessories such as whisks, blades, choppers and froth attachments, which help make your cooking more convenient and enjoyable.
Types Of Immersion Blenders
There are several types of immersion blenders in today's market, for various uses. They all feature different prices but are all built to offer you shorter cooking times and exciting kitchen experiences.
Battery-powered Immersion Blenders - Also known as cordless immersion blenders, these appliances are a more convenient option for many kitchens as it does away with the reliance on a power cord. It is well suited for outdoor cooking or cooking while on the road.
Basic Immersion Blenders - This is the most common kind of immersion blender in today's market. These appliances are compact, affordable and they offer all the basic features you require. They are convenient to use and can be used to make your mashed potatoes, purees, and egg batters.
Multi-Function Immersion Blenders - A multipurpose immersion blender is a versatile appliance that features some extra attachments for various cooking activities. It is great for making extra smooth purees, dicing vegetables and fruits and also chopping nuts.
Sources:
Stainless steel - Wikipedia
Human Factors and Ergonomics - Wikipedia
BPA Free - Wikipedia
Sign Up Now
GET THE VERY BEST OF GEARHUNGRY STRAIGHT TO YOUR INBOX