Last updated:
03 Dec 2020
9 Best Immersion Blenders (Review) In 2021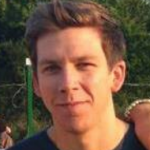 This product guide was written by Jordan Carter
Published
February 15, 2019
Want to achieve that velvety, creamy texture with your next homemade soup? Or do you love your morning smoothies less watery and with a dash of milk for a creamier and more textured look? Then you need an immersion blender. The immersion blender is very different from your regular blender. It is built to help you blend large quantities of food at once quickly and conveniently. These appliances are extremely easy to use with one hand and are more capable of processing various ingredients accurately. With their popularity on the rise, it's becoming difficult to identify the best out there, so our recommended list below details the best immersion blenders 2019 that will benefit your kitchen.
The Immersion Blender
Immersion Blender Buying Guide
How We Chose Our Selection Of The Best Immersion Blenders
Construction - Our team selected models made from stainless steel because of their heat resistance and robust features. Most plastic immersion blenders tend to warp when used in hot foods.

Blender Length - Length is critical when selecting an immersion blender. The longer the mixer, the better it is for blending in deep pots. The items we recommend feature various lengths for different containers you will use for mixing.
Extra attachments - The features of an immersion blender run through all the various brands and as such, manufacturers need to introduce new, additional accessories for them to sell more of their appliances.
Comfort - The best immersion blenders are those that feel comfortable to touch. Most mixers are designed to be; thus, it is critical that their controls are straightforward to access and adjust.
Reviews - The best hand blender reviews and online feedback were analyzed to offer readers with only the perfect immersion blender brands on the market.
Features To Look For In The Top Immersion Blenders
Before you decide on an immersion blender unit to purchase, there are several factors you must consider to make sure that you get the best model available. A few factors have been listed below for you to serve as a guide.
Materials - Does your preferred immersion blender incorporate stainless steel or plastic in its construction? It is advisable to check the exterior and blade construction of your preferred mixer before making the final decision. Stainless steel is a durable material and the best on the market.

Cleaning - Dishwasher safe models are the best kinds of immersion blenders, as they can be washed thoroughly to prevent dirt from sticking onto your appliance.
Ease of Use - The installation process and operations of your immersion blender must be straightforward and mustn't require any extra skills or knowledge. Concerning convenience, your immersion blender must be lightweight and comfortable to handle. Be sure to research on your mixer and watch user videos before making a purchase.
Motor - The motor of your immersion blender will be determined by how you plan to use your appliance. Opt for higher ranging units if you want to crush heavier foods such as ice, models with low motors for the necessary blending actions.
Attachments - If you need a versatile and economical kitchen appliance, it is advised that you purchase immersion blenders with extra attachments. These appliances come with accessories such as whisks, blades, choppers and froth attachments, which help make your cooking more convenient and enjoyable.
Types Of Immersion Blenders
There are several types of immersion blenders in today's market, for various uses. They all feature different prices but are all built to offer you shorter cooking times and exciting kitchen experiences.
Battery-powered Immersion Blenders - Also known as cordless immersion blenders, these appliances are a more convenient option for many kitchens as it does away with the reliance on a power cord. It is well suited for outdoor cooking or cooking while on the road.

Basic Immersion Blenders - This is the most common kind of immersion blender in today's market. These appliances are compact, affordable and they offer all the basic features you require. They are convenient to use and can be used to make your mashed potatoes, purees, and egg batters.
Multi-Function Immersion Blenders - A multipurpose immersion blender is a versatile appliance that features some extra attachments for various cooking activities. It is great for making extra smooth purees, dicing vegetables and fruits and also chopping nuts.
Sources:
Stainless steel - Wikipedia
Human Factors and Ergonomics - Wikipedia
BPA Free - Wikipedia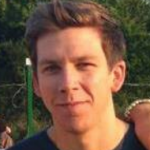 Jordan Carter is Gear Hungry's resident Editor-in-Chief with a genuine love and passion for all things tech. Jordan works diligently to ensure only the best products ever make it onto the platform and are showcased in Gear Hungry's carefully curated, tested and expertly researched, informative buying guides.
The best!
Gear, gadgets & stuff for men
Straight to your inbox