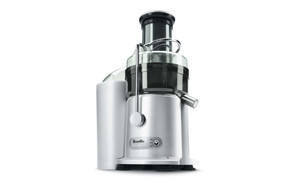 Breville JE98XL Juice Fountain Plus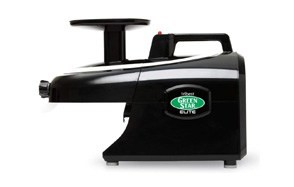 Tribest Greenstar Elite Juicer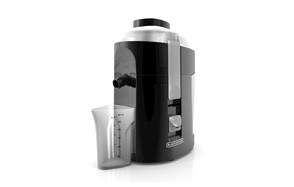 Black and Decker JE2200B Juicer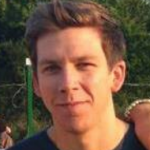 There are a couple of life's essentials that really do always taste better freshly prepared. We are of course talking about a fresh pot of freshly roasted coffee, a hot, soft but crusty loaf of artisanal style bread and yes, a freshly squeezed, delicious and nutritious glass of home-made juice. In fact, you've got the holy trinity, winning morning wake up combination, right there. The downside of course being you need a decent juicer, and there are a dizzying array of options to choose from. There is also the little matter of centrifugal versus masticating which has possibly already put you off. Plus, you've no doubt be warned by friends who already own one that you'll buy it, unpack and use it the once. Then realizing it needs cleaning, regularly and thoroughly, pack it right away! So we are here to dispel all the rumors and to help you make the right choice with our comprehensive list of the best juicers currently around. Your new juicer is on this best juicer list waiting to be discovered.
The Best Juicer
Omega J8006 Masticating Juicer
See More Reviews



If you are new to the world of juicing then you are going to want a model that is first and foremost easy to assemble, to operate and yes, clean up afterward! With this low-speed masticating style, attractive looking juicer from Omega, you are getting all of that and so much more besides. It really can juice everything from fruits to leafy vegetables, healthy grasses like wheatgrass and you can even turn your nuts into a smooth paste butter.
This unit isn't just about elegant good looks though, it is quality engineered and has a strong yet quiet motor that won't let you down. So much more than just a juicer though, this really is an entirely multi-functional nutrition center designed to have you and your family looking and feeling great.
Key Features:
Prepare healthy and delicious juices with maximum nutrient extraction
Operates with a low 80 RPM for less heat build-up and oxidation
Total on-board nutrition center; turns nuts into butter, grinds coffee, etc.
Handy automatic pulp ejection for continuous juicing action
Powerful and efficient dual-stage juicing operation
Easy to assemble, operate and clean
Specification:
Brand

Omega Juicers

Model

J8006

Weight

18 pounds
Total nutrition center
Multi-functional
High juice yield
Powerful motor
Automatic pulp ejection
Dual-stage juicing
15-year warranty
Reduced oxidation
Quiet operation
Stabilizing feet
Small feeder chute; pre-prep and cutting of fruit and veg needed
Lots of elements to clean
Breville JE98XL Juice Fountain Plus Juicer
See More Reviews

See More Reviews



Breville is widely recognized for their high quality and innovative home appliances and this high-performance Juice Fountain plus is well worth a closer examination. It's a very elegant and classically designed juicer with the typical large chute and food pusher that you would expect to see. Their unit also features a unique Breville patented delivery system for maximum and efficient, dense nutrient juice extraction. They call this the Nutri Disc.
One of the key advantages of this unit is that it is easy to clean. The removable parts are large so not fiddly to clean plus they are dishwasher safe which is always handy.
Compared to some of the other juicers on the market, it also has a larger than average pulp container and juice jug. That means you can spend less time preparing and cleaning up and more time enjoying a refreshing glass of juice.
With its dual speed control, you can operate the juicer at both a high or low output level which means that it is equally as dependable when it comes to juicing both hard and soft fruit and vegetables. The best thing about this juicer though is that it transfers less than 1.8F heat so if you have already been doing your homework you will know that means it protects all the valuable enzymes and nutrients in your juice for the healthiest and most delicious, home-prepared juices.
Key Features:
Extra wide chute means minimal pre-prep required
Patented Nutri Disc central feed system for maximum juice
Accommodates hard and soft fruits and vegs with dual speed control
Large capacity 1-liter juice jug and pulp container
Low heat transfer for maximum nutrient absorption
Food pusher to quickly push food down the chute
Specification:
Brand

Breville

Model

JE98XL

Weight

12.17 pounds
Wide feeder chute
Large pulp container
Sturdy stainless steel cutting disc
Micro mesh filter
Powerful 850-watt dual sped
Safety locking arm
Dishwasher safe parts
Fast results
8oz cup of juice in just 5 seconds
High/Low 2 speed control
1-year warranty only
For juicing only
Breville 800JEXL Juice Fountain Elite Juicer
See More Reviews

See More Reviews


If you and your family already love juicing and you are looking to upgrade your existing machine to something that is super powerful, then this is an excellent choice from the Breville family. It combines commercial performance but with home kitchen aesthetics and traditional, sleek good looks. The die-cast metal design looks so elegant, and the juice tastes so delicious we're sure that you will be using this daily and it will take pride of place on your countertop.
With its 1000-watt motor and two-speed control, there's no fruit or vegetable that this bad boy can't tackle and juice the living daylights out of! Even the hard rind of a pineapple, which is where all the best and most dense, nutritional enzymes can be found, is no match for the Juice Fountain Elite. You are guaranteed supercharged and super tasty delicious juices day after day and for years to come.
The benefit of the extra-large 3-inch circular chute is that you can quickly throw in apples, carrots, tomatoes and peeled oranges, pretty much whole. No time wasting having to cut your fruit and veg into tiny pieces beforehand just so that they can go through the juicer.
Key Features:
Prepares delicious supercharged juices that are nutrient rich
Powerful 1000-watt motor with two-speed settings
Large circular 3-inch chute for larger style fruit and veg
Tightly and securely locks together for minimal movement
Strong enough to juice fruits even with the rind still on
Specification:
Brand

Breville

Model

800JEXL

Weight

17.2 pounds
Wide 3-inch circular feeder chute
Die-cast housing
Micro mesh filter
Powerful 1000-watt motor
40,000 filtering pores
1.1-quart juice jug
3.2-quart pulp container
Dishwasher safe parts
Locking arm bolts
Two-speed controls
Wash filter by hand separately
Discoloration possible if not regularly washed
See More Reviews

See More Reviews



If you are a complete novice when it comes to juicing and not sure yet whether it's something that you will regularly commit to doing, then you probably don't want to jump straight in with a high-end model that is going to break the budget. After all, you want plenty of money left over so that you can buy lots of lovely fresh, organic fruits and vegetable to practice your juicing skills on! That's where something like this Aicok Premium Juicer will be a safe bet as its really budget friendly but has plenty of the features you'll want.
It's what is known as a centrifugal style juicer and has a variable two-speed motor that operates at either 12,000 or 15,000 RPM depending upon whether you are juicing soft fruit such as melons and oranges or harder ones like carrots and celery. Actually, those four ingredients is a winning combo straight up!
It features a safety locking arm, so you do not need to worry about your juicer starting off the process before you are fully prepared! There is also an overload protection system that will shut the juicer down if it does start to get a bit hot under the collar pulping all of that goodness out of your fruits while you just sit back and relax.
With its simplistic design and minimal parts, it also has the added advantage of being easy to assemble, clean and store away. While it does have a reasonably generous chute at 65mm wide the manufacturer does recommend that for the best results and to ensure the longevity of your machine and its motor, you prepare your fruits and veggies first into smaller sizes. Basic and budget-friendly but more than adequate for making delicious and tasty fresh juices.
Key Features:
65mm wide feeder chute will fit an apple without cutting
Safety locking arm feature so juicing only starts once in position
Enjoy high juice yield from stainless steel filter and blade
Two speeds perfect both for soft and harder fruit and veg
Quick and easy to assemble, clean and dismantle
Specification:
Brand

Aicok

Model

Aicok

Weight

6.9 pounds
BPA Free
Budget-friendly
Micro mesh filter
Stainless steel cutting disc
Dual speed motor
Safety locking arm
Easy Clean
Easy Assembly
Large capacity pulp collector
Overload protection system
Complaints it frequently leaks
Not the most powerful blade or motor
Hamilton Beach Electric Juicer
See More Reviews



The Hamilton offers a great inexpensive entry machine into the wonderful world of juicing with its large mouthed centrifugal style juicer that can comfortably fit whole apples. That's no doubt where it got the name from, Big Mouth! It makes pretty decent quality juice plus the machine itself is relatively easy and hassle-free to clean, so there is plenty to like about this model, so there is plenty to shout about! That's probably why it's a regular on the best-seller charts and is well worth closer inspection.
Whether you fancy a zesty and invigorating, freshly prepared glass of orange juice with your breakfast, or have made a pledge to get more greens into your daily diet, then the Big Mouth has your back and makes juicing child's play. So much so that you might find the kids develop a new love of healthy fruit and veg as well as hanging out with you in the kitchen. Why not get them involved in preparing their own delicious daily juices. A fun and healthy way to start each day. If you are short on ideas and inspiration, don't worry either as the Hamilton comes with a handy recipe book. All you need to do is pop over to your local farmer's market or organic grocery store and stock up on all the family favorites.
Key Features:
800 watts of reliable power performance with stainless steel cutter and strainer
Latched lock lid for security while juicing
Extra-large 3-inch chute for juicing whole foods with minimum preparation
Juice a wide range of fruits and veg in seconds
Full range of healthy recipe ideas to try at home included
Dishwasher safe parts for your convenience and handy cleaning tool provided
Specification:
Brand

Hamilton Beach

Model

67601A

Weight

9.75 pounds
Inexpensive
Easy to clean
Great juice quality
3-year warranty
BPA Free
800-watts of power
Free recipes and juicing tips
3-inch wide chute
Extra-large pulp bin
Dishwasher safe parts
Suitable for juicing only
See More Reviews

See More Reviews



Just one look at this beauty of a machine and you most definitely know that you are in the safest of juicing hands. It looks reliable, dependable, commercial even but yet it's got plenty of cool design aesthetics to recommend it. This one is definitely all about the juice baby with its super fine strainer that really eliminates the pesky pulp.
It's easy to carry and move around plus setting it up ready to use really couldn't be more convenient. Because this is a masticating variety of juicer which presses rather than spins the fruit to release the juices, it prevents any unwanted oxidation meaning you not only have more nutritiously sound juice but one that you can refrigerator and savor for longer.
There's a generous 3.15-inch produce chute with not one, but two openings which mean you can get to work easier, simultaneously juicing an apple and a couple of carrots at the same time rather than having to do them all one at a time. This is nothing short of genius. Such a simple idea on the surface of things but so practical. We wonder why not every manufacturer has had the foresight to design this way? Still, that's for sure one very firm tick in the SKG Cold press juicers box. The result is a phenomenal level of juice yield across all your more favorite ingredients.
Key Features:
Two separate product chutes including a large 3.15-inch one
Juice two different products at the same time
Slow masticating style to prevent nutrient oxidation
Innovative second filter to strain foam and pulp even further
Easy assembly and efficient cleanup
Specification:
Brand

SKG

Weight

22.8 pounds
Two produce chutes
Slow masticating juicer
No oxidation
Powerful motor
More juice concentrate
Superfine strainer
Easy assembly and disassembly
Quality control
2-year repair warranty
Convenient cleanup
Tribest Greenstar Elite Juicer
See More Reviews

See More Reviews



Where do we start with this one? Let's not avoid the elephant in the room. It is expensive. We're also not entirely sure about the somewhat futuristic design aesthetics. It looks like a press, yes, a trouser press rather than a juice extractor.  Or maybe some kind of tool that you would find in a workshop? It is rather sleek and definitely has its own character, but it's far from the traditional vertical shape that you commonly associate with juicers. It is however from Tribest, and you'd have to go a long way to beat their reputation for manufacturing quality goods for the discerning consumer.
With this model, it's all about the design, engineering, and technology that deliver a series of revolutionary stainless steel twin gears that have been created to emulate human mastication. If you're not sure what that means, let's put it more directly. It chews!! Like your teeth do. It has sharp serrated edges and strategically placed cutting points to allow for greater and more efficient juice extraction. That means it can also handle more sinewy vegetables without getting clogged up. It works almost like it is replicating human teeth – with an incisor, canine and molar function! The three processes combined lend themselves to superior and dense nutritionally extraction.
Key Features:
Twin bioceramic, magnetic gears
Minimal oxidation, maximum nutrition with 110 RPM cold press extraction
Sleek and minimalist design with less moving parts to clean
Versatile and multi-functional; transforms into a food processor
Cuts, slices, and crushes
Hard to beat, 12-year warranty
Specification:
Brand

Tribest

Model

GSE-5010

Weight

17.2 pounds
Magnetic twin gears
Slow 110 RPM operation
Easy to assemble
Unique scraper cleaning tool
Sleek design
Versatile and multi-purpose
Pioneering manufacturer
Complete masticating system
Award-winning
Adjustable pressure control
Expensive
Awkward footprint
Purchase of pasta maker set required separately
See More Reviews

See More Reviews



If you want to enjoy the fresh taste of juices without any additives, then your best bet is to prepare them yourselves. That way you are in complete control of what you are juicing and your family are drinking. With the Von Shef Stainless steel 400 W juicers, you can get to work, quickly and easily juicing up a whole variety of delicious and refreshing drinks for your family. If you're not sure though that they will become converts to the healthy living way, then you probably don't want to spend $$$'s on a top end model. That's where this Von Shef version comes in really handy with its super budget-friendly price tag.
Made from a durable but also a stylish looking stainless steel, it's sleek vertical design will also look attractive placed on top of your kitchen countertop. It's a centrifugal style juicer, so there is very little prep or clean up required, and the wide-necked chute means you can put in plenty of your favorite fruits and vegetable whole.
Key Features:
Comes complete with all the accessories you need including ingredient pusher
Sizeable 500ml juice collection jug with lid for storing in the fridge
Two speeds settings for soft and hard fruits and vegetables
Easy assembly and clean up with dishwasher-safe parts
Overhear protector and double safety lock for safe operation
Specification:
Brand

VonShef

Model

13/352US

Weight

7.5 pounds
Budget-friendly
Stainless steel design
Large opening chute
Large detachable pulp container
Easy cleanup
400 W power motor
Onboard safety features
Two-speed settings
Pusher included
Light and compact
Two-year warranty
Suitable for juicing only
Braun J300 Multi Quick Juicer
See More Reviews

See More Reviews



An attractive and stylish looking high gloss juicer from Braun, it combines robust and durable features while at the same time looking sleek. Attention to the design aesthetics can be seen throughout with stainless steel accents and clean lines. Braun as a brand is known for combining form and function alongside beauty and high-performance output, so that is not unexpected. There's no wonder then that this machine has won plenty of coveted design awards.
With this vertical, centrifugal style juicing wizard, you get a powerful two-speed motor that promotes fast juicing. There is also a sizeable 1.25-liter jug with foam separator so that you can enjoy only the smoothest and the most nutritious of juicers.
The Juicer also incorporates plenty of safety features too, alongside practical cord storage and anti-slip feet so that it will remain stable and safe while in use.
For fabulous, fresh tasting home prepared fruit and vegetable juices, this sleek looking Braun juicer with its extra-large chute is a great option. Make sure you also check our guide to the best immersion blenders for more great items like this.
Key Features:
High-performance juicing system
Easy to use, time-saving and dishwasher safe parts
Four-way built-in safety system
Large chute design perfect for processing whole fruits
Multi-award winning design
Specification:
Brand

Braun

Model

J 300

Weight

13.32 pounds
Sleek and compact
Fast juicing system
Two speeds
Anti-splash
4-way safety system
Design product award
Robust features
Elegant design
Black and Decker JE2200B Juicer
See More Reviews

See More Reviews



If you are health conscious but also have budgetary concerns, then this is a great initial juicer to try out. Make delicious and fresh homemade juices for all the family using your favorite fruit and vegetables. The model incorporates a high-quality stainless steel strainer and set of blades so that the pulp is easily separated out leaving you with nothing but delicious juice.
The juice gets strained into a 300 ml pitcher so that you could transfer it directly into your refrigerator in case you wanted to enjoy a cold, refreshing glass of juice later in the day.
All of the parts are dishwasher safe too which means less time to worry about cleaning up and more time to get creative and whizz up some juices for all the family to enjoy.
Key Features:
Integrated pulp management system
Large juice jug included with easy pour spout
Dishwasher safe parts for effortless cleanup
Easy to operate On/Off control switch
Safety locking mechanism
Specification:
Brand

BLACK+DECKER

Model

JE2200B-220

Weight

7.05 pounds
Budget-friendly
400 Watt motor
Compact design
Intuitive on/off switch
Stainless steel cutter
Dishwasher safe parts
Fruit and vegetable pusher
Slim vertical footprint
Adjustable pulp control
Integrated pulp container
Two-year warranty
Can leak when juicing
Not very powerful
Small chute feed
Breville Joe Cross Juicer
See More Reviews



Another offering from the innovative household brand, Breville, this version of their Juice Fountain has been restyled in a sleek black casing to be more budget friendly while still delivering all the significant benefits of their stainless steel range. We'd best mention where it got its name from! Joe Cross was made famous in the movie Fat, Sick and Nearly Dead in which he documented his own personal journey back to health. Starting out the film he was over 100 pounds overweight. He set about a healthy eating diet and lifestyle plan that included lots of juicing, and he used a Breville machine throughout. This is his branded version packed with all the features and benefits you'd expect from the Breville brand.
Utilizing their cold spin technology, there is minimal degradation or oxidation caused to the vegetables or fruits being juiced as the heat transfer created is less than 1.8 F throughout the extraction process.
Key Features:
Extra wide chute means minimal pre-prep required
Patented Nutri Disc central feed system for maximum juice
Accommodates hard and soft fruits and vegs with dual speed control
Large capacity juice jug and pulp container
Low heat transfer for maximum nutrient absorption
Produces fresh juice in just seconds
Specification:
Brand

Breville

Model

JJE100

Weight

8.3 pounds
Extra wide chute
Stainless steel cutting disc
Micro mesh filter
60oz Juice Jug
2.5-liter large pulp container
Safety arm feature
One year warranty
Simple clean up
Sleek, modern design
Cold spin technology
1-year warranty only
For juicing only
Juicer Buying Guide & FAQs
How We Chose Our Selection of Juicers
We understand that selecting a new Juicer can be a confusing and time-consuming process, sieving through all the online resources, looking at other customer feedback and trying to form an educated consensus on which one is the right model for your own requirements. The two most fundamental issues are going to be the overall quality and durability of your Juicer and apparently the price tag too. We appreciate that they can hugely differ in pricing, so we need to offer a representative range.
So, as always with our comprehensive product reviews, we try to take the pain out of that process by thoroughly analyzing the best in breed around on the marketplace currently. Presenting what we hope is a selection to meet all budgetary requirements, but that will also cover off the fact that your household may have more or less countertop space in which to fit your best Juicer.
We have also considered the two principal types of best juicers that are available too; those being what is known as Centrifugal and Masticating.
You can be assured that if a product has made it onto our list, we have rigorously reviewed and assessed it for the quality of manufacturing design and process, convenience and ease of use, a plethora of essential features and benefits as well as value for money.
We like to think we leave no stone unturned in our mission to bring you the best selection of best juicers that are around.

Features To Look For In Juicers
It's safe to say that not all juicers are manufactured the same, and this is one piece of equipment where you really will get what you pay for. However, what you pay for does also depend upon what you intend using your juicer for and how regularly too. The juicer you buy has to be designed to meet your dietary, budgetary and also to a certain extent your aesthetic needs too. Some juicers have an enormous footprint that if you live in a small apartment with a galley kitchen and minimal workspace just isn't going to work. We'll examine some of the critical considerations below.  But think about your WHY?
Are you going to be juicing on a daily basis? Is it a lifestyle or healthy living choice that you and your family have committed to? A juicer is going to take a lot of significant wear and tear, so you want something that is robust if that's the case. Of course, it needs to look the part and fit into your current set up otherwise guess what, you'll end up unpacking it out of the box and putting it into the nearest available empty cupboard. So as ever, do your research, read our guide and make sure you are spending that hard earned cash on a juicer that will have you jumping out of bed every morning with your coffee ready to prepare a zesty and refreshing tropical juice or a protein-packed smoothie.
Below are the important additional considerations that you should have in mind.
Power
What kinds of products do you think you will mostly be juicing? If you know that you are going to be including soft fruits, hard fruits and plenty of large leafy vegetables too, then you need a juicer that can handle all of that. Twin gear type juicers are going to be the most efficient at blitzing up just about everything. For quick and effective juicing you do need a motor that is at least 450-500 watts.
Ease of use
There's no point investing in something that is going to take your precious time to assemble every time you want to use it otherwise it will just sit in your bottom cupboard. Lots of best Juicers just come with a few integral parts that very quickly and easily pull together and apart.
Ease of cleaning
Juicers have plenty of different parts which can make them a bit of a bore and a chore to clean up. If you know that is going to be a problem for you; there are plenty of versions that are dishwasher safe so check for that in your features list before going on to purchase.
Noise level
Some of the motors used in juicers are both powerful but noisy too. If you want something that will run more smoothly in the background then again, amongst the features that we've reviewing will be the noise it generates. If it's loud we'll let you know, then you can decide whether it really is the right one for you.
Durability
The frequency with which you are likely to use your juicer will determine how durable and robust you need it to be. If you know that you are a family that will be juicing on pretty much a daily basis, then it is wise to invest in high performance and more heavy duty juicer. You might also want to consider one that is mostly made up of dishwasher-safe parts too. If you are juicing that regularly, you want a model that is built to last, is easy to assemble and can also be quickly cleaned up after use.
Warranty
Check out the warranty on offer and make sure you have one that will be right for you. The more expensive the juicer, the more likely you will want to protect that investment so ensure that you have adequate cover against any defects and faults. The more you use a juicer, the more wear and tear will occur to the key components to go for a good warranty. Most manufacturers will offer anywhere from 1 year up to 10 years.
Size
Think about where you are going to place your Juicer, and that might determine the size that you have to go for and also link in with the below consideration, design appeal. If you are going to be using your juicer on a daily basis, then you won't want to pack it down every time and store it away in a cupboard. In which case you need to ensure that you have the perfect place for it to it on your countertop. You can get compact, vertical footprint juicers, some of which even have integrated pulp containers, so these take up minimal space. Decide where your juicer is going to live, then measure it up for size!
Design
As with all household appliances, design aesthetics alongside power and performance are always taken into consideration, so you can be sure of finding a sleek, modern and minimalist looking juicer that will suit your home. There is plenty of version in high gloss, as well as stainless steel so there will be a juicer that meets both your exacting performance requirements as well as very much looking the part.

Types of Juicers
There are two main types of juicing machines known as Centrifugal and Cold Press or Masticating. Let's quickly look at their difference.
Centrifugal
A centrifugal style juicer is typified by a metal spinning blade that presses the ingredients against a strainer in order to separate the juice from the pulp which is then left behind for clean up and disposal. They are a popular choice as will generally be more budget-friendly than the alternative of a masticating brand. They're an excellent choice, but if your primary concern is one of health, then they do have one glaring drawback. The heat created by the action of the metal blades spinning can cause some denigration to the level of nutrients present. However, if you are keen to get juicing and not ready to commit mega bucks just yet to a high ticket cold pressed model, a Centrifugal model is an excellent entry choice.
Masticating
Also known as slow, or cold pressed juicer, a Masticating model works on a different technical basis. It crushes the contents and squeezes them tightly and compactly which removes the juice from the fiber. The name, slow, might give you a clue as to the obvious drawback especially if you are in a hurry. This process does take longer than that of a Centrifugal style machine. However, the one key advantage is that none of the nutrients get lost this way, so you get far more beneficial health results from juicing with a Masticating style of machine. If the superior health benefits appeal to you and you are already a dedicated juicer looking to upgrade then one of these machines will probably tick your box. Bear in mind though that they will most likely be more expensive and have a larger footprint too so you'll require a good amount of countertop space.
Juicer FAQs
Q: Why You Need A Juicer?
A: A juicer is a fabulous investment in your health and well-being. Put simplistically, juicing and creating power smoothies is tantamount to creating your own liquid gold! Yes really, the benefits really are that tremendous. When your body is taking in freshly extracted and densely nutritious juices, you are packing your body with essential vitamins, minerals and also easy to digest vital nutrients. There is nothing more natural, refreshing or downright tasty than a freshly prepared juice.
Trying to recreate a juice without one just isn't going to happen. We'll discuss a bit later about the different types of juicers available. However, unless you just what to stick to your classic citrus, of oranges, lemons, and limes that you can relatively easily squeeze the juice out of, for everything else you will need to invest in a juicing machine.
Freshly prepared juices feed every cell of your body with goodness. You just can't get the same benefit from a shop bought version unless you are literally popping into one of those popular Juice Bar's that are popping up all over the place these days. So investing in a juicer really is investing in yourself. In your health, your well-being and that of your family. You could say that a juicer is your new health insurance policy. If we've not already convinced you that it's time to invest in a new juicer, read on as you will be heading online immediately after to make your new purchase!
Q: How Is Juicer Different From Blender?
A: In essence, a juicer works on the basis that it separates the fiber from the rest of your fruit and vegetables whereas with a blender you are processing the entire whole; pulp, fiber, juice, seeds, flesh.
This is where the distinction between a Juice and a Smoothie comes in. Usually, a Blender will have been used to prepare the thicker consistency that a Smoothie will have as compared with a glass of fresh juice. That in itself is an important distinction and consideration too. The nutrients in a juice are released more quickly compared to those of a smoothie which will take your body longer to digest. What that also means is that a smoothie will be more effective at helping you feel fuller for longer.
We all know that the more natural fruit and vegetables you can get into your body, the better. Eating all the colors of the rainbow really does have tremendous positive benefits. With juicing, where you are left with the concentrated liquid part, you get those essential phytonutrients as well as mineral and vitamins and any other bioactive compounds present in the fruit and vegetables you are using. Be careful when juicing to mix up your fruit and vegetables so that you are not going overboard on the sugar content.
Blenders and Juicers really are entirely different beasts! Yes, they both produce delicious and nutritious, healthy drinks (unless you put ice cream into your smoothie that is!) but the means by which they do this are completely different.
If you have the budget and space in your kitchen, we thoroughly recommend you invest in both as they deliver plenty of their own benefits.
Q: Do You Lose Nutrients When You Juice?
A: For anyone who struggles with getting their daily quota of fruit and vegetables onto their plate at meal times, then a juicer can be a godsend. Why is it always the way that we find it so much easier to drink something that we do to sit down and eat it physically? Don't forget though that you are still taking in all the same benefits, including nutrients, vitamins, plant chemicals and minerals (and calories and sugars) as you would if you were eating your daily portions. While a juicer does separate the fiber, it should still supply all of the nutrients and vitamin goodness.
The overall nutritional quality and density of the juice you prepare will be determined by the type of Juicer you have purchased. If you are overly concerned about this, then you should be investing in a Masticating or Cold Press style juicer. The process of masticating does not produce heat (which is the culprit for breaking down some of the nutrients) so if you really want to be sure that you are getting the maximum health benefits from your daily glass of juice, consider a cold press version instead.
Q: What Are The Health Benefits Of Juicing?
A: There are so many health benefits to be experienced from juicing that if you aren't already doing it, shame on you! Juicing is packed full of minerals that can be quickly and easily absorbed into your body. Deliver a high energy fruit-filled punch exactly where you need it. To all your body's cells and vital organs. The process of juicing removes a lot of the unnecessary bulk out of your fruit and vegetables that you can't easily digest anyway. This means glass for glass you can pack in more daily goodness and variety. Being in a liquid state too means that your digestive system won't struggle so for anyone that does suffer from digestive issues, juicing is a fabulous way of getting essential nutrients into your body. You will indeed have the full seal of approval from your medical practitioner, dietician or nutritionist if you do go on to pick up the juicing bug.
Q: What Ingredients Can You Juice?
A: An easier question to answer might be what can't you juice? You name it, and there will probably be a delicious juice that you can make with it. The list is too extensive to write all down here but here's just a handful of the delightful combos, with all the colors of the rainbow, you might choose to blitz in your juicer.
Fruits
Everything from A-Z. Apple, Avocado, Blackberry, Blueberry, Cranberry, Grapefruit, Grapes, Kiwis, Lemons, Limes, Melon, Mango, Orange, Papaya, Peach, Pineapple, Pear, Pomegranate, Raspberry, Strawberry, and Watermelon. So correction sorry, everything from A-W!
Vegetables
You want to be adding in vegetables so that you aren't going overboard on the sugar content from your fruits, tempting as that might be! So stick in some Asparagus, Beetroot, Bell peppers, Broccoli, Cabbage, Cauliflower, Celery, Chard, Cilantro, Cucumber, Fennel, Garlic, Ginger, Kale, Lettuce, Parsley, Spinach, Sweet Potato, Tomato, Turmeric, and Zucchini. See, we did it this time, we really have gone through the alphabet!
Throw in some herbs and spices too
An excellent addition to your juices to really pack a punch and to give plenty of extra flavors, trying throwing in some herbs. This pick of herbs and spices have plenty of additional nutritional and health benefits too. Basil, Cayenne pepper, Cider vinegar, Cinnamon, Nutmeg, Peppermint and even Salt.
You could even toss in a handful of your favorite nuts and seeds too and maybe a teaspoon of Manuka honey.
There is plenty there that should surely tickle even the most discerning taste buds so prepare to be adventurous and don't just stick to apples and oranges!
Q: What Is A Juice Cleanse?
A: A juice cleanse is a little bit like pressing your body's re-set button restoring some much needed natural balance and providing a welcome rest from many of the toxins that we put into our bodies. No matter whether you are consciously aware of your nutrition and follow a pretty sound diet plan, you will no doubt be taking on board toxins from processed fats and additives unless you really do have the clean eating nailed.
Think of a juice cleanse a little bit like a Spring clean! It's a great, pain-free, easy to administer and cost-effective way of naturally detoxifying the body. Whether you do one of 2 days, five days or 7 days, your digestion will definitely thank you, and you could find you shed toxins that have literally been building up for years. You will find that you have increased energy levels, less brain fog and will give your immune system a good old kick up the proverbial backside! What's not to love really about doing a juice cleanse. Prepare to feel renewed and reinvigorated from the inside out.

Q: How do you clean a juicer?
A: Don't worry, you are definitely not on your own when it comes to the important question of how best to clean up after you've made a delicious juice. There are plenty of people who are put off entirely from even investing in a juicer because they can't face the thought of the clean-up operation afterward. We hear you! No-one wants to spend endless time cleaning up so you need a couple of well-established hacks that will speed up the process for you. Otherwise, you'll never enjoy all those beautiful, tasty micronutrients we're recommending you drink up more of.
You need a process that is fast and efficient, and we think that this is it. Basically, you need to get yourself organized and a routine going.
Always intend to start and end with a clean work surface. So by that we mean, have some paper towel at your disposal before you start juicing and strategically place it anywhere you're likely to be making a mess. It is so much easier to scoop up a soiled paper towel and pop it straight into the bin than it is to have to clean everything down later. So make sure that under your juice chute is covered and the main base of your juicer too to soak up spillages and leakage.
Have a biodegradable (if you really are organized!) or another bag on hand so that you can directly transfer your waste pulp into it afterward. Some people save the flesh for use in a smoothie or, so it's a good idea to get it straight into a large freezer bag ready to go into your freezer compartment.
You know you are going to, unfortunately, have some elements that will need rinsing and cleaning so go ahead and get your drying rack set up and ready. There's no time like the present to wash, rinse and dry and if you do it straight away, it won't ever become a chore, just part of your overall process. The delicious fresh tasting juice you are soon about to enjoy, more than outweighing the bore of cleaning!
As above, you really we recommend you wash your juicer parts immediately. While many of the components will even be dishwasher safe, you will need to clean your motor by hand but get on with rinsing all the remaining pulp away, so you are good to go.
You should give you filter a soak in hot soapy water for about 5 minutes as soon as you have finished up juicing. Don't be tempted to leave the pulp in your filter. It will just clog it up over time and make your valuable new investment less effective. If you need to, finish off by cleaning any microparticles with the specialty cleaning brush that will probably have come with your recent purchase.
If you are making more juice than you and your family will be drinking straight away, then have your storage containers on hand, ready to decant your delicious juice into and pop into your refrigerator to enjoy later.
See, that wasn't too painful now, was it? You've even got more delicious juice made up in the fridge for later than you don't even have to prepare or clean up afterward so really, you are a veritable lean and mean, juicing and cleaning machine!
Sources:
Juicing Ingredients, Juice Recepies
Juicing vs. Blending – What's the Difference?, The Whole U
Vegetables & Fruits to Juice for Energy, Live Strong