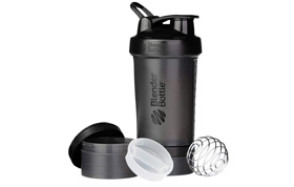 BlenderBottle ProStak System Protein Shaker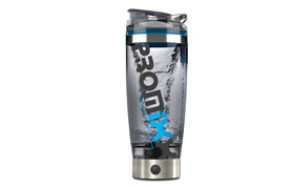 PROMiXX iX-R Rechargeable Shaker Bottle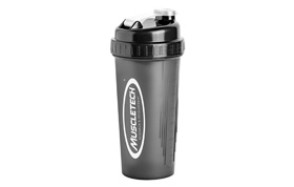 MuscleTech Bottle Protein Shaker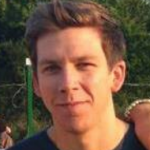 Protein shakes have become wildly popular in the last few years, mainly because of the benefits it provides for those who work out. Back in the day, making one's own protein shake was more inconvenient, unlike today where shakers are now being used solely for that purpose. There are lots of them available right now and I am here to help you narrow them down. Read on if you want to learn more about the best protein shakers on the market.
The Best Protein Shaker
BlenderBottle ProStak System Protein Shaker
See More Reviews

See More Reviews



This one's a bit of a treat, coming in with some designated hardware that's destined to completely overhaul how you use protein shakers. You get that little mixing ball (which we'll talk about throughout our buying guide below), as well as a pill organizer, 100cc jar, and 150cc jar to boot. What's better is the price: they really went rock bottom here, so you can get in a killer workout without having to borrow all that protein from your muscles. If the black and gray don't tickle your fancy, they have over twenty-five other styles you can choose from on top of it. Top rack dishwasher safe,  BPA-free, and all the other goodies that you want, like a screw-top lid. BlenderBottle is bound to be your next gym companion.
Key Features:
Suitable storage capacity
Comes with accurate measurement markings to 16oz
Includes 22 oz capacity BlenderBottle
Patented BlenderBall whisk
Leak-proof SureSeal flip cap
Top rack dishwasher safe
BPA-free and Phthalate-free
Specification:
Brand

Blender Bottle

Model

C01710

Weight

8.5 ounces
MuscleTech Bottle Protein Shaker
See More Reviews
Finding a bottle that allows you to mix and drink your protein shake on the spot used to be tough, but with the introduction of the MuscleTech Bottle Shaker Cup, the search is over. This bottle shaker cup comes with a durable build and extended capacity to take you through your exercise session without any issues. It has been built with significant consideration placed on its durability, style, and safety; thus, you're assured that no matter the content of the container, your body is well taken care of. We can guarantee that this is one of the most advanced shaker bottles on the market that works efficiently to optimize nutritional absorption.
Key Features:
High-quality and portable shaker
Comes with a 28-ounce shaker bottle
Shaker bottle offers up to 24 ounces measurement lines
BPA free shaker cup
MuscleTech Typhoon shaker offers an on-the-go, portable and easy mixing
Specification:
Brand

MuscleTech

Weight

4 ounces
PROMiXX iX-R Rechargeable Shaker Bottle
See More Reviews

If you think you've seen all the best shakers in the world, but haven't come across the Promixx IX-R rechargeable shaker bottle. We have this product on our list because it's a great example of what excellence looks like and has been designed with an innovative technology that sets it apart from other shaker bottles. It also features space for your shake and storage for your pills and supplements; allowing you to carry both components as a single entity. This bottle shaker operates with the push of a single button thanks to its rechargeable motor system. It is also easy to clean, BPA free, and an excellent product for your whey, creatine, and vegan protein powders.
Key Features:
Quiet, lightweight construction
Integrated storage for supplements whilst working out
Rechargeable motor
BPA-Free bottle
Comes with a 1-year warranty and customer service
Can be easily cleaned with warm water and detergent
Specification:
Brand

Promixx

Weight

13.1 ounces
BlenderBottle Classic Loop Top Shaker
See More Reviews



Cheap, effective, and dishwasher safe. BlenderBottle is at it again, dotting our list with some of the best protein shakers on the market today. If you're building your home gym, then you're like us: you don't have a lot of cash to throw around at other items on your list. This protein shaker is great value for money, and is straightforward with no additional frills. You want a basic protein shaker, one with a stainless steel mixing sphere and classic loop top? You've got it. If you're still not totally sure what you need in a bottle, or just want to know how to care for your pick (trust us, there's more to it than meets the eye), continue down to our buying guide, and loop back here when you've figured out exactly which mixer is ripe for the taking.
Key Features:
28 Oz Capacity
316 surgical grade stainless steel patented mixing technology
Sturdy leak-proof seal and flip cap snaps securely shut to keep contents contained
Wide mouth top for the easy adding and mixing of ingredients
Embossed markings on the bottle that measures both ounces as well as milliliters
Phthalate and BPA-free
Manufacturers limited lifetime warranty
Specification:
Brand

Blender Bottle

Model

C00573

Weight

0.64 ounces
BlenderBottle SportMixer Tritan Grip Protein Shaker
See More Reviews
Another offering of BlenderBottle is the SportMixer Tritan Grip Shaker Bottle, a shaker bottle that is both versatile and beautiful. It is made from premium materials, making it one of the best protein shakers on this list. Like the previous BlenderBottle product, the SportMixer still features the BlenderBall wire whisk for mixing even the thickest nutrition and energy shakes. It also features the StayOpen Flip Cap, a rubberized over-molding for a firm grip, a screw-on lid for additional security, a large spout for pouring and drinking, and embossed markings for measurement accuracy. The SportMixer now is stain and odor resistant through the use of Eastman Tritan, which is a medical grade plastic, popularly known for its quality, clarity, and extreme durability. In addition, it is BPA and Phthalate free and is leak proof. Just find the perfect protein powder and start shaking!
Specification:
Brand

Blender Bottle

Model

C00127

Weight

3.2 oz
Promixx: The Original Vortex Protein Shaker
See More Reviews
See More Reviews
The Promixx is one of the most powerful battery-operated protein shakers, with its high torque motor that has the capability of blending even the most stubborn ingredients. With this feature, you can have the assurance that no lumps will form at the bottom of the shaker. The Promixx Vortex Mixer has been applauded by athletes around the globe because of its ergonomic design that comes with a blunt blade for preserving the micronutrients that aid in enhancing protein performance. While it is BPA and DEHP free, it is also odor resistant and very easy to clean after use. Lastly, it is 100% leak proof and the brand offers 1-year warranty. If you are looking to upgrade your supplements, then make sure you read our supplements for runners review.
Specification:
Brand

Promixx

Model

0798256064203

Weight

10.1 oz
HydraCup Dual Threat Shaker Bottle
See More Reviews



The HydraCup is a dual shaker that lets you take complete control of your pre game energy and post game recovery drink. It has the ability to deliver perfectly blended drinks through its dual mixing grids. Using this shaker bottle also can save you a lot of time because you can carry two drinks instead of one. Every shaker bottle offered by HydraCup also has slogans, which will motivate you and may be a great conversation starter. Another great feature of the HydraCup is the differently colored flip caps that tell you what side you are drinking from. It also has a hiking loop for securing to your backpack or gym bag, as well as volume measurements for each side. Lastly, it is BPA free and leak proof.
Specification:
Brand

Hydra Cup

Model

854117004921 794168535800

Weight

6.4 oz
HydraCup – 28oz Dual Shaker Bottle
See More Reviews
Another great offering by HydraCup is the 28oz Dual Shaker Bottle, where you can easily store pre and post workout drinks. It is very easy to use and you will no longer have to endure the inconvenience of carrying two separate bottles. It has the capacity of holding up to 28oz total, enough for a scoop and a half of your favorite protein shakes. It is also very durable due to its locking clips that are tested to last. Like the previous protein shaker, this one is leak proof, with its lid design. Lastly, it is BPA free and is dishwasher safe.
Specification:
Brand

Hydra Cup

Model

Dual Shaker

Weight

7.2 oz
See More Reviews
See More Reviews
The Umoro V3 is a 3 in 1 water bottle, shaker bottle, and storage compartment. This shaker bottle will allow you to carry protein powder, meal replacement, supplements, and pre and post workout drink. Surely, this will eliminate the need for carrying more than one bottle whenever you go to the gym. With a push of a button, this shaker bottle will transform from being an ordinary water bottle to a protein shaker. It is BPA free and is constructed with durable and odor resistant materials.
Specification:
Brand

Umoro

Model

V2

Weight

12 oz
Contigo Shake & Go Fit Mixer Bottle
See More Reviews

See More Reviews



The Contigo Mixer Bottle has a leak proof lid that will make clean and convenient mixing and shaking. It also utilizes the Taste Guard Protection technology that ensures that the taste maintains, while resisting odors. You can also store at least two servings of powder when not in use with its storage container. It has a rounded bottom, as well as a weighted shaker ball that work collaboratively to reduce buildup and clumps that are common in most bottles. It is also a BPA free bottle and is dishwasher safe. Lastly, it has a carry handle that allows easy transport so it comes in handy when you need to recover from your workout.
Specification:
Brand

Contigo

Model

72489

Weight

10.2 oz
BlenderBottle Classic Loop Top Protein Shaker
See More Reviews

See More Reviews



The BlenderBottle brand has the aim of empowering millions of athletes through their innovative and premium products such as the Classic Loop Top Shaker Bottle. This protein shaker features the signature BlenderBall wire whisk, which mixes the contents of the bottle to a smooth consistency. The wire is constructed from surgical grade stainless steel that will never rust, chip, or peel and is designed to ensure that the ball will stay inside the bottle. This protein shaker also has a StayOpen flip cap, which will make it easy for you to carry it around. It also is BPA and Phthalate free, ensuring that they will not interfere with your health. It has a 28-ounce capacity and is dishwasher safe. Lastly, with its screw-on lid, wide mouth, and embossed measurement marking, you will be able to enjoy secure, accurate, and easy mixing of protein shakes.
Specification:
Brand

Blender Bottle

Model

C00571

Weight

6.4 oz
321 STRONG Stackable Shaker Bottle
See More Reviews
See More Reviews
The shaker bottle offered by 321 STRONG features two storage compartments where you can fill them with pre and post workout protein shakes. It also has a vitamin tray that sits neatly on the top compartment. With these features, you can carry all that you need for your workout in a day. What's great about this protein shaker is that the expansion sections can also fit into the main bottle. You also get the CrazyTension spring that helps reduce lumps and buildup of protein powder at the bottom of the bottle. It is leak proof and can hold a total of 360 ml of liquid. In addition, it is BPA/BPB free and is dishwasher safe. It also makes a great fitness gift for your loved ones.
Specification:
Brand

321 Strong

Model

758576546605ALIF

Weight

6.6 oz
Trimr Duo Classic Protein Shaker Bottle
See More Reviews
See More Reviews
The Trimr shaker bottle incorporates both the wide mouth and straw combination. It is specially designed for the premium features of a water bottle, combining it with the functionality of a protein shaker. It is BPA free, reusable and environment friendly. It is also odor resistant and is dishwasher safe. Its lid houses the flip straw, chug option, and the patented straw, perfect for those who engage in yoga, bodybuilding, cross fit, weight loss, and fitness. It has the capacity to hold 24oz and can effortlessly mix the contents through its surgical grade stainless steel agitator. Lastly, all products manufactured by Trimr are backed by 1-year guarantee. Love this product? Check out our review of the best flasks for our top picks. 
Specification:
Brand

Trimr

Model

MS00B

Weight

9.4 oz
Grenade Shaker with Protein Compartment
See More Reviews



Just like the brand's advertisement, this is no ordinary shaker. It has a distinctive grenade design and branding. Grenade Shaker also has a removable storage compartment for your protein powder, supplements, and vitamins, among others. With this feature, you can conveniently hold at least 3 full servings of your favorite protein powder. It is also BPA/DEHP free and is microwave, freezer, and dishwasher safe.
Specification:
Brand

Grenade

Model

6740006

Weight

4.5 oz
Ice Shaker Protein Shaker
See More Reviews
Ice Shaker Protein Shaker, a premium quality protein shaker, is a 26oz double wall vacuum insulated bottle that will be able to hold ice for up to 30 hours. You won't need a blender ball, as you only need to add ice and shake the bottle with your hand. It is a very convenient protein shaker that can blend your protein powder with ease. It is BPA free and leak proof, preventing accidental messes and spills in the gym. It is also very easy to open, as you only need one hand to do it. It is made from kitchen grade stainless steel that, at the same time, does not absorb odor. With this feature, you will no longer have to endure a smelly protein shaker. The Ice Shaker protein shaker is also sweat proof, avoiding the sweat rings all over your table. This feature is made possible by the double wall vacuum insulated bottle, which prevents condensation from building up. Lastly, it has a tapered design that would mean easy clean up after every use.
Specification:
Brand

Ice Shaker

Model

639738166162

Weight

1 lb
See More Reviews

See More Reviews



Okay, so this sounds like the title to a really bad 1989 rap album, but it's all about what it does for you that makes us love it so much. First of all, it comes with a stainless steel trim to add some extra oomph (and weight) to your mixer, which gives you a less likely chance of tipping it over. You get a designated protein storage case, but what's better, is that you can blend on-the-go. Bring the mix, bring your blender, and use the rechargeable base to blend at the gym kitchenette, or at your buddy's house if you're particular about using your own equipment. You get a slightly heightened price tag compared to some of our list, but every penny is worth it, and then some.
Specification:
Brand

Promixx

Weight

14.1 ounces
Protein Shaker Buyers Guide and FAQs
Things To Consider When Buying the Best Protein Shaker
Tight Seal and Leak Proof – Obviously, one of the most vital factors to consider when choosing the best protein shaker is that it has to be leak proof. There is no use if your protein shake only ends up on the gym floor or worse, inside your gym bag. You have to choose a shaker bottle that can guarantee you no leaks from the moment you lock the lid.
Capacity – This factor would matter especially if you know that you will be drinking a lot of protein shakes. Capacity is an important thing especially if you want to carry around all that you need within a day. With this feature, you will be able to drink as much as you need, eliminating the hassle of mixing the powder over and over again.
Mixing System – A lot of the products reviewed in the previous section feature the wire-mixing ball, which ensures that there are no lumps and powder buildup especially at the bottom of the shaker. This would ensure that you get all the nutrients, as well as the benefits, of your protein shake.
Dishwasher Safe – This factor would be most beneficial for people who work out everyday. Your protein shaker should be one that can be washed with ease. In addition, people who do not have much time would opt to just place their protein shakers on the dishwasher. Just remember to carefully evaluate the reviews as some of them only can be placed on the top rack of the dishwasher.
Dual System – Some of the protein shakers presented above now have the very interesting dual system, which allows you to carry two different drinks at the same time. This would be most beneficial for people who carry both pre and post workout shakes.
Material – Durable protein shakers are made from stainless steel, whatever grade it is. In addition, you should look for a shaker with a lid that can endure as many bends as it can. In addition, choose the one that has odor resistant features, because you do not want to smell last week's protein shake, right? Lastly, the protein shaker being BPA free is a relief, as exposure to BPA can cause serious health problems.
Ease of Carrying – Some protein shakers do have a loop for easy transport. This factor would be beneficial for you if you just want to attach it outside your gym bag.
Extra Storage – Though not a requirement, it would be better if the protein shaker you get has an extra storage for your other serving of protein powder, as well as vitamins and other supplements. Having this feature would ultimately mean that you do not have to carry around lots of separate containers when you can all place them in one protein shaker.
Best Protein Shaker FAQs
Q: What is the Best Size For a Protein Shaker?
A: On average, men need between 70g and 80g of protein per day. Let's say your mixture has 30g per serving, and a serving, when mixed with liquid, is sixteen ounces. Getting a thirty-two ounce mixer is going to give you 60g of your daily protein needs, and we both know that's not the only protein-rich food you're going to be eating today. We recommend going for as close to 32oz (28oz is also good) as possible, so long as it's helpful to your current mixture.
Keep in mind, your mixture is always more important, in terms of quality, than the capacity of your shaker. If your mix is based on 20oz servings, and you have a 28oz shaker, then just do one serving at a time. You can make multiple servings, so long as you have the time, but don't substitute for a crummy brand just because it makes it more convenient or requires less blends per day.
Q: How Can I Get my Protein Powder to Dissolve Easily When Mixing?
A: When you have a lot of crevices and non-linear corners (which we'll get into the cleaning aspect of that in a moment), you have more spots for powder to clot and just kind of sit there. Then, that stuff melds back into your drink, and your last sip gives you flashbacks of drinking Nesquik as a kid.
You see all these metallic spheres that are designed to mix and blend your drinks like there's no tomorrow, but if you've already had protein shakers in the past, then you're among the frustrated many who've pulled that mixer ball our, only to find that it's caked with powder, and your drink isn't as smooth as you need it to be.
It may seem archaic at best, but nothing beats a good ole metal fork and whipping it like there's no tomorrow. It'll also give you more of a hands-on feeling. The fork becomes an extension of your hand, and it's easier to feel when and if there's little powder chunks sitting in a corner. Also, using the tines of the fork allow you to scrape residue out of the corners before it sticks and melds into your drink.

Q: How Do I Clean my Protein Shaker?
A: There's a few different ways to clean it, which we'll go over in the next section. Before you attempt either of the two methods we've laid-out, you should go over your protein shaker with diligent eyes. One of the main issues with cleanliness is powder clotting, which can happen from just one use, and become a real issue for your next batch of protein drink.
Use something narrow and pointy, like the end of a steak knife, or the cleaner tool of your nail clippers. You're going to go through the multiple curves underneath the lid, and if your model has a dual chamber system, you'll have that many more spots to look over. You're going to want to do this underneath a bright light. For us, turning the stove hood range light on provides excellent coverage, and lets you see every possible nook and cranny where powder clots may be hiding.
Right, onto the actual cleaning. Anywhere that isn't perfectly straightforward is going to collect some form of powder clotting, and then, bacteria and build-up is going to latch onto that area. Dishwashers aren't going to be able to get everything out, so if you just took this from your dishwasher a few minutes ago, you're going to be in for quite a surprise, we can almost guarantee it.
Take the pointed end of your preferred tool along every little crevice you can see. Before long, you're either going to see little flakes (that kind of look like dandruff) falling to the stovetop, or collecting in the bottom of the shaker. Pretty gross, right? This stuff would have contaminated your next drink. Don't feel bad; there are tons of men who think the dishwasher is going to do the trick, but haved no clue that there's a lot more to it than meets the eye.
On top of all that, you'll want to take the spray hose sink attachment in your kitchen, turn it on hot, full blast, and (after taking the dry debris and putting it into the trash), hose down everywhere in this shaker. Warning: you're going to splash water a bit, but this jet is going to help reducoe or eliminate the residual bacteria and particles left behind. After that's all said and done and it looks clear, you still have one problem: decontaminating the area where the debris was resting. Don't worry; sanitizing it and removing odors left behind is next.
Q: My Protein Shaker Smells: What Shall I Do? 
A: Plastic is an oil, and over time, it's going to absorb light amounts of bacteria and create odors. There's two main ways to eliminate the scent, both proven to work, and both ultra effective. You'll get a completely neutral scent when all is said and done. That's right, no plastic scent afterwards, just clear and clean-smelling.
Baking Soda Method 
Fill up your protein shaker with one third of its capacity in baking soda (it's cheap, you'll be able to get twice this amount for like $0.70).
Take warm (not hot) water, and fill your protein shaker up the remainder of the way, leaving about a half inch of air on top.
Shake this thing like there's no tomorrow, like you're making the best protein drink on the planet. Put it down, and you'll be able to see the mixture just floating around. Let it rest for ten minutes.
Voila! You should be all set to rock and roll. If you just empty this into the drain and rinse it for about 10-20 seconds, it'll feel better than brand new.
The Bleach Method
Determine how much your shaker has. On average, you'll see between twenty and thirty-two ounces. For example, we're going to say you have a 32oz shaker, which is ¼ of a gallon.
Get a measuring spoon set, and for every quart of capacity, you're going to add ¼ of bleach. This ratio is important; use the ½ teaspoon measurement, and just fill it half way.
Add your lukewarm water, and shake the hell out of this thing. Let it rest for half and hour, and empty it out (it's safe to dump down the sink drain).
Rinse out thoroughly. These levels of bleach are diluted enough to not harm you, but you don't want any leftover residue to either impede on your health, or flavor your next drink.
Q: Can I Put my Protein Shaker in the Dishwasher?
That's going to be completely up to the individual product, but we do have some general insight to provide. For the most part, most durable and reusable plastic containers are going to be safe to use in the dishwasher. What you have to understand, is that most dishwashers have a much higher concentration of stable heat on the bottom rack, meaning you'll end up melting, disfiguring, or releasing them.
Releasing plastic means you're slightly breaking down the compounds that actually make-up plastic, which gets released into the outgoing water supply from your dishwasher, and can "bleed" into your drinks. Releasing these plastics can impair your health, which is why you'll always see little tabs inside of protein shakers that say "Dishwasher safe - top rack only." They're not putting that only there to mess with you; high temperatures mean high chance of releasing toxicity into your drinks.
Alternatively, you should never throw your protein shaker into the freezer, even if you just want to quickly chill the product before heading out to the gym. Low temperatures can have the same releasing effect, although it's greatly less damning, it's still there.

Our Top Pick for the Best Protein Shaker
We can't help it: the convenience of the #4 pick, HydraCup's take on the protein shaker, is absolutely excellent. Being able to store two drinks at the same time instead of just one is extremely convenient, especially if your gym or your home gym area has a mini fridge, allowing you to keep the second drink for after your workout, or for the next day. Your mixtures are going to be good for a while after you've blended them: why make double the work for yourself?
Conclusion
Choosing the best protein shaker might confuse you especially if you are just beginning to take fitness into a more serious note. With the reviews discussed in the previous sections, you most likely will have a general idea of what makes a good protein shaker. To add, factors to consider such as its capacity, mixing system, ease of carrying and material are all important in narrowing down your choices. Mixing drinks can be a real hassle but getting an effective protein shaker is a clever way of making every protein shake as well shaken as you need it to be.