Best Cold Brew Coffee Makers Of 2022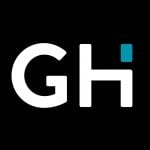 This product guide was written by GearHungry Staff
GearHungry Staff
GearHungry Staff posts are a compilation of work by various members of our editorial team. We update old articles regularly to provide you the most current information. You can learn more about our staff
here
.
GearHungry may earn a small commission from affiliate links in this article.
Learn more
Fancy yourself as a bit of a hipster? Into all the latest trends when it comes to what's hot and innovative in the world of gadgets and appliances? Like to think that you are a bit of a connoisseur of the humble coffee bean? Well, then you are no doubt aware of the cold brew coffee scene and looking to get your hands on your very own cold brew machine so that you can wow your family and friends with your kitchen prowess!
If you thought that cold brew was just hot coffee poured over ice then quite frankly you don't even deserve to be here! Go off and make yourself an instant right now! For the more sophisticated amongst you, you'll already appreciate that cold brew is a way of steeping your coffee so that it takes on all the rich intensity and flavour of the natural compounds originally found in the coffee beans. Rather like a fine wine, we're talking top notes of chocolate and fruit.
As with any hot new trends, there are bound to be plenty of options to suit all budgets available to purchase so it might seem like a difficult task delving in and making a decision about which cold brew coffee maker is best for you. Besides the obvious consideration of budget, you might also want to review where you're going to house your new cold brew coffee maker. What kind of footprint do you need it to have and will it fit in your refrigerator? Are you only interested in coffee or do you think your new steak of experimentalism might pour over into producing teas, fruit infused waters or even your own oils? Take a few minutes to consider these important questions first.
Now I have your attention, let's delve in to the best of the cold brew coffee machines currently on the market.
The Best Cold Brew Coffee Maker
Takeya 1 Quart Cold Brew Coffee Maker
Takeya 1 Quart is one slick and stylish looking cold brew coffee maker that looks every bit as good as your coffee is going to taste. Rather handily as cold brew coffee can be refrigerated for up to two weeks and still retain its aromatic and concentrated coffee flavour, this unit has been designed to neatly slot inside most regular sized refrigerator doors so that you can go straight from steeping to chilling without lots of messy washing up of equipment needed in between.
Made in the USA, it has been engineered to be leak proof – an important point if it's going into your fridge along with your other foodstuffs and perishables and with its fine mesh filter, you can even use this with ground coffee. The durable pitcher body is constructed from high quality BPA free materials and can withstand both boiling and ice cold temperatures as well as being totally dishwasher safe. A really nifty and stylish way to get your new cold brew habit underway. Our handy guide to the best coffee thermoses features more great products like this.
Key Features:
Airtight Lid to keep freshness and Silicon Handle for an easy and firm grip
Durable and BPA-free Tritan pitcher
Fine mesh filter for a smooth brew
Very attractive look and design
Specification:
Brand

Takeya

Model

10310

Weight

14.4 ounces
OXO Good Grips Cold Brew Coffee Maker
If you fancy yourself as something of an experimental mad scientist in the kitchen, then this OXO Good Grips brewing kit is going to have you feeling all adventurous with its pre measured glass carafe making you look all professional. The coffee maker itself has a small counter top footprint so it's not going to take up any valuable space and with a very satisfy one flick of a switch, you can control the filtration process.
With its "perforated rainmaker" (there words not ours!) it's like going back to your days at school, brewing up something naughty in the chemistry lab. Only this time there are no nasty liable to combust chemicals, just fabulously smooth and concentrated cold brew coffee. Now how grown up do you feel? From just the one carafe you can enjoy 14 cups of good old home cold brew. Shame it's not moonshine! Simple and satisfying to use and comes with OXO's usual comprehensive guarantee.
Key Features:
Rainmaker filter for even water distribution
Simple brew release switch mechanism
Reusable and easy to clean stainless steel mesh filter
Glass carafe complete with easy to view measurements
4 cup capacity
Specification:
Brand

OXO

Model

1272880

Weight

3.97 pounds
Osaka Glass 1 litre Cold Brew Coffee Maker
This attractive looking home cold brew maker from Osaka will have you brewing up a storm in the kitchen. This versatile little number can be used for tea as well as coffee so you get the double the used and double the chances to experiment and impress your loved ones with just how much your finger is on the pulse of the wold of innovative cold beverages.
With a recommended optimum brewing time of 12-24 hours, using this Osaka coffee maker really couldn't be simpler. Just grab your choice of coffee, fill the filter the simply allow it to brew in water for at least 12 hrs. As a rough guide, Osaka recommend you use a 1:4 measurement coffee to water ratio so that works out at 100 grams or coffee per 400 grams of water. You can then move it to the refrigerator ready for a refreshing and fairly exhilarating start to your morning with a fresh home cold brewed coffee of your very own design! What could be more satisfying than that?
Coffee lovers will also like these handy single serve k cup coffee pods. Check them out.
Key Features:
Airtight design to keep your brew fresh all week long
Functional but stylish looking design
Added versatility of being able to use for both coffee and tea
Easy pour spout
Should fit into the side of your refrigerator door
Specification:
Brand

Osaka

Model

Okunoin

Weight

1.6 pounds
Ovalware Airtight Cold Brew Iced Coffee Maker
Ovalware is a manufacturer with just one aim; to provide you with a simple, effective and convenient way to get the best out of your coffee beans for the ultimate enjoyment; all at the comfort of your home. Employees at Ovalware pride themselves in delivering a simple but effective means of brewing iced coffee without going through the hassle in terms of cost, and time. They have developed and delivered the Ovalware Airtight Cold Brew 1-Liter Glass Carafe Coffee Maker which is just right on quality, budget, and convenience. Apart from being a simple and easy way to get your brew ready anytime you wish, it is also a smart and efficient way of saving time, energy and money.
Overall, this product ideal for those who have little time to spare in the mornings as it operates effectively to deliver the right consistency in little to no time. What's more, its construction consists of an extra-thick durable and BPA-free glass that can withstand extreme temperatures. Furthermore, the filter and cup are made from an 18/8 rust-free stainless steel and has an absolutely airtight BPA free silicone seal which entraps all the flavors required for the perfect brew. It also features an ergonomic, firm gripping and slip-free handle that makes for easy pouring. Now, you can perfect your art of preparing coffee and as this coffee maker has a measurement label inscribed, you will not have any guesswork to do. As for cleaning, the filter can be rinsed in ordinary room temperature whilst the rest of the components can be washed in the dishwasher. You may also like some of the top unroasted coffee beans from our list. Check them out.
Key Features:
Firm gripping and slip-free handle that makes for easy pouring
Simple and easy to wash and dishwasher friendly
Measurement label inscription for accuracy and precision of measurements
Extra-thick durable and BPA-free glass to withstand extreme temperatures
Specification:
Brand

ovalware

Model

RJ3-02

Weight

1 pounds
Country Line 2 Quart Cold Brew Coffee Maker
If you want all the convenience but none of the on-going cost of shop purchased cold brew, then this could turn into a wise investment. With a more than generous 2-quart brewer you can prepare and refrigerate a batch of concentrate that will keep you buzzing for 2 weeks straight. This stainless steel version from Country Line couldn't be simpler to use and is made of high quality durable components that are quite literally built to last a lifetime.
If style is important to you too, then this won't look out of place in your kitchen and it has the added benefit of being pretty versatile too so you can use it to prepare cold brew coffee, tea, fruit flavoured waters and also to infuse your oils with spices. It's super cost effective too so if you are new to cold brewing and want to test the water first before investing in something more high-tech then this is a great little entry product. Be sure to combine this with a cool milk frother from our list.
Key Features:
Dishwasher safe component parts
High quality stainless steel constructed filter
Heavy duty filter mesh manufactured to last a lifetime
Heavy duty ball mason jars built to last
Completely safe – no plastics, nasties or PBA's
Suitable for both coffee and tea brewing and also for infusing water and oils with flavourings
Specification:
Brand

County Line Kitchen

Model

F1002C

Weight

2.2 pounds
Hario "Muzudashi" 1000ml Cold Brew Coffee Maker
As we've all come to expect from Japanese design and technology, this is a simple but stylish coffee pot enabling you to make your own cold brew from your own kitchen. Get you!  The renowned Hario company have been designing coffee equipment well before you even sniffed a bean so you know that you are getting both quality and innovation and with the Muzdashi Cold Brewer you won't be disappointed.
The biggest bonus being that it comes fitted with a reusable metal mesh filter so you get to be environmentally friendly and hip at the same time. Yup – you really are that cool dude. It should easily fit into your fridge door so again you can go straight from brewing to chilling to drinking without endless clutter and clearing up to do.
Key Features:
Heat resistant Japanese manufactured glass
1000ml should make at least 4 coffee servings
Comes with re-useable filter
Designed with easy pour spout
Dishwasher safe and easy to clean
Colour co-ordinated brown filter and handle
Specification:
Brand

Hario

Model

MCPN-14CBR

Weight

1.32 pounds
Coffee Panda 1.3 Quart Cold Brew Coffee Maker
King of the coffee, master of the cold brew! Yes, that will be you with this Coffee Panda pot! Smoother than your own moves on date night, this cold brew home coffee maker will have you brewing up a rich, robust and complex coffee concentrate. The beauty of cold brew is that it's 60% less acidic on the tummy too for those of you with a more delicate constitution.
With this unit you also get a free receipt e-book so in case you've not yet quite mastered the art of brewing and become a cold coffee connoisseur, there are bound to be a few handy tricks and tips you can use to impress your crew.  Fancy a dirty cold brewed Martini anyone? The Coffee Panda has been lovingly designed by a husband-wife team and combines their love of coffee with their passion for product innovation.
Key Features:
Large capacity 1300ml carafe which is 30% larger than most of the competitors
Should neatly fit into the side compartment of your refrigerator
Free cold brew recipe e-book included
Removable non-slip base for added security
Easy open bottom cap dispenser to quickly and cleanly discard unwanted coffee grounds
Completely dishwasher safe
Specification:
Brand

Coffee Panda

Model

6793-2001

Weight

1.3 pounds
This is a really neat little system from Toddy that will have you waving goodbye to trips to the coffeehouse for good now that you can prepare the perfect cold brew yourself right from your own kitchen countertop. The Washington Post called the Toddy "the ultimate coffee maker". Quite an accolade and it's easy to see why. With over 1,000,000 Toddy units sold to date you know you are buying quality. This system could not be easier to use and comes with everything you need to become a cold brew king. All you need to decide is which of your favourite coffee's to use or if you prefer, you can even try out a tea. It also comes with a recipe guide just in case you fancy trying out something a little more adventurous.
Key Features:
Use to make cold brew coffee and tea
Comes with 2 reusable filters
Instructions and Recipe guide included
Safe and durable PBA free parts
Specification:
Brand

Toddy

Model

THM

Weight

2.15 pounds
Primula Burke Deluxe Cold Brew Iced Coffee Maker
The Primula Burke Deluxe Cold Brew Iced Coffee Maker is perfect for making the whole team a coffee (or making six cups for yourself). The large 1.6 qt capacity sets it apart from other cold brew coffee makers on this list, which is why we thought it deserved its place. It has a simple design with an in-built coffee filter and a pouring lip. All you need to do is add coffee to the filter, pour in the cold water, and leave it overnight. 
Despite its large capacity, it still has a relatively compact design that allows it to fit in (most) refrigerator doors. It's made from borosilicate glass that won't crack under extreme temperatures and it's protected by a durable plastic holder. It also has a specially designed lid that seals in the freshness for days. 
Key Features:
1.6 qt capacity 
Made from borosilicate glass
In-built coffee filter 
Durable protective holder 
Seals in freshness for days
Specification:
Brand

Epoca

Model

Primula Burke

Weight

1.75 pounds
Bean Envy Cold Brew Coffee Maker
The Bean Envy Cold Brew Coffee Maker is one of the best looking products on this list. Of course, kitchen appliances aren't just there to look good but if you've spent thousands on a new kitchen, you don't want an ugly coffee maker ruining the vibe. Fortunately, this cold brew coffee maker isn't all style and no substance. It's got the design to back it up. 
For example, it has a .304 stainless steel precision-cut filter with Microdot technology that provides a consistent-tasting cold brew. On top of that, there are dual silicone rings to keep the coffee fresh whilst it's brewing overnight. The borosilicate glass is thick and durable and it has a tight-fit end cap to ensure that nothing spills out. So, on top of being the best-looking coffee maker, it's also one of the best performing.
Key Features:
Made from borosilicate glass 
.304 stainless steel filter 
Microdot technology 
Dual silicone rings 
Non-slip base 
Tight-fit end cap 
Specification:
Brand

Bean Envy

Weight

1 pound
Cold Brew Coffee Maker Buying Guide & FAQ
Q: What is Cold Brew Coffee?
A: Cold Brew Coffee is much like regular coffee in that it should contain the finest of beans for a rich and intense flavour but for those connoisseurs who prefer their beverage cold without the acidity you can sometimes get when you add ice for example. The process of cold brewing allows your coffee to take on a really rich intensity and under no circumstances should it ever be confused with a mere iced coffee! Coffee grounds are typically going to be steeped in water for anywhere up to 24 hours so this is no quick cut and dash brew! It is all about concentration and intensity of flavour and prepared this way should really draw out all the natural occurring compounds and characteristics for a full on and flavoursome coffee drinking experience. Essentially cold brew coffee will have been brewed with either room temperature or cold water anywhere from 12-24 hours.
Q: How do I brew the best cold brew coffee?
A: It really is a breeze preparing cold brew coffee but there are some best practises you can adopt to ensure that you really maximise the full intensity and aromatic flavour. To start out you don't really need any fancy equipment either which makes it a popular choice although as you become something of an expert, you'll certainly benefit from and enjoy using a uniquely manufactured cold coffee brewer. To really get the best out of your cold brew, it goes without saying that the quality of both your beans and your water is of the utmost importance. Where you can, you ideally want both to be free of any nasty chemicals which might sour the flavour.
If you do want to create a cold brew at home for yourself and you've not yet taken the plunge and invested in a dedicated machine like the ones we've just reviewed, you just need a few essential bits of kitchen kit and you are away. Ideally a large cafetiere, some kitchen scales, water, coffee a muslin bag and some common or garden string!
Without a doubt, the best way to ensure the perfect cold brew is to go for the best quality coffee beans. Whilst a mediocre blend might just pass muster in a hot brew, cold brew takes no prisoners so choose your source wisely.
Q: How long can you keep cold brew in the fridge?
A: This is one of the real advantages of cold brew coffee. Sure it might take a while to make up and steep a fresh batch but once you do, it can be refrigerated and stored anywhere from 7 to 14 days which means you can be sure when you head to the fridge on morning to always be able to grab a refreshing and energizing glass of your favourite caffeine infusion! Is there really any better way to start the day than with a very zingy caffeinated pep in your step?
Q: Is cold brewed coffee stronger?
A: A cold brewed coffee will definitely be stronger than say an iced coffee. To make a regular iced coffee you generally just pour your usual hot coffee directly over ice cubes, the impact of the heat immediately making the ice melt into the water which, you guessed it, dilutes the strength of the coffee. This can also inadvertently lend an acidic tang to your cup of Joe too. Not nice.
Generally speaking too, the process of preparing cold brew does mean you end up with an all-round stronger and smoother tasting finished product. A cold brew coffee will typically be made up of at least twice the amount of coffee to water ratio so it creates plenty of kapow!
Q: Can you warm up cold brew coffee?
A: You can yes but do you really want to? It's recommended that if you do want to warm up a cold brew, you add boiling water at a ratio of 3:1
Q: How long do you cold brew coffee?
A: Depending on your beans of choice, you might need to steep your coffee for anywhere between 12 to 24 hours in order to really infuse your favourite caffeine beverage with the full and distinctive flavour and aroma you are looking for. It's also a good idea to then let it stand in your refrigerator, preferably overnight, before pouring yourself a fresh cup the next morning.
Q: Is cold brewed coffee better for you?
A: Well it's definitely less acidic which is better or your gut and it also keeps fresh for up to two weeks so it's a great refreshing but at the same time energetic choice. It could be a great option for sufferers of acid reflux or those suffering from a more sensitive tummy. You are going to enjoy a superior brew and that in itself has got to be better for you and your taste buds.
Q: Is cold brewed coffee less acidic?
A: For sure cold brewed coffee is going to be a whole lot less acidic than a regular hot coffee simply cooled down with ice. In fact, there's no comparison between the two and if you are a proper coffee connoisseur then cold brew will be the one for you so that you can really savour the flavour of your favourite beverage. There are some stats that report a cold brew as being 60% less acidic than a typical cup of hot coffee, so get ready to experience a sensationally smooth brew that is all together tastier and could work out better for you and of course, your budget too.
Sign Up Now
GET THE VERY BEST OF GEARHUNGRY STRAIGHT TO YOUR INBOX