Best Air Purifiers in 2022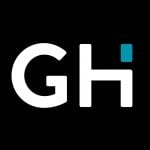 This product guide was written by GearHungry Staff
Last Updated
April 25, 2018
GearHungry Staff
GearHungry Staff posts are a compilation of work by various members of our editorial team. We update old articles regularly to provide you the most current information. You can learn more about our staff
here
.
GearHungry may earn a small commission from affiliate links in this article.
Learn more
Airborne allergens are an ugly part of life, and 99 percent of these are invisible to the naked eye. As someone who frequently suffers from the effects of hay fever, life sucks when you are constantly experiencing a runny nose, sensitive eyes and an annoying cough which just won't go away.
While it's almost impossible to tackle the problem when you are outside, you can do something about it at home. This is where HEPA air purifiers come in. They contain filters made of many layers of fibers that trap harmful air particles as air is drawn into the filtering system. Once the particles are trapped, the air purifier blows back into the room the filtered clean air for you to breathe in. All homes contain airborne allergens that the eye cannot see, such as pollen, dust and even fecal matter from dust mites.
Having an improved air quality standard in your home can be beneficial to your health. If you suffer from allergies, you know the importance of breathing air free of pollen, dust, pet hair and other allergens. A HEPA air filtration system can remove those particles from the air at a higher efficiency than other filters and improve your quality of life.
In this article, we take a look at some of the most popular and best rated air purifiers that you can buy to keep your air clean and fresh.
The Best Air Purifier
Winix 5500-2 Air Purifier with True HEPA
The best part about the Winix 5500-2 Air Purifier is the fact that it is perfect for just about any room in the home. Whether it's for a kitchen or a bedroom, simply consider your back had. There's a lot more than good old oxygen in the air we breathe. Impurities such as pollen, dust, dander, smoke, mold spores and even volatile organic compounds are often present in the air. Rather than sitting back and breathing in all sorts of things, take control but getting yourself one of these. A major selling point here is its 3 stage air purification process; every step here is put in place to ensure that every breath you take isn't indirectly trying to get rid of you.
First, there's Advanced Odor Control (AOC) Carbon Filter which as the name implies handles the reduction of household odors as well as VOCs. It simply catches any airborne particles within the home and that goes a long way to keep the HEPA filter up and running.
Speak of the devil, the True HEPA filter happens to be the next step. What it does is to capture up to 99.97% of the allergens in the air; this comprises any particle as small as 0.3 microns. Thanks to what goes on at this stage, you don't have to worry about dander, dust, mold spores and a wide range of others. When that's done the Plasma Wave Technology takes over. All in all, it operates at a molecular level to degrade allergens, odors and chemical vapors. That may sound conventional, but the selling point here is that it does all this without emitting any harmful Ozone/byproducts. All this and more makes up this fully functional machine that should be a solid fixture in every home.
Key Features:
HEPA filter technology
Captures 99.97% of airborne pollutants
CADR rated for 360 square feet room size
Specification:
Brand

Winix

Model

5500-2

Weight

15.4 pounds
Impressive filtration levels 
Rated for large rooms 
Smart sensors reads your air quality 
GermGuardian AC4825 3-in-1 Air Purifier
This 3-in-1 GermGuardian HEPA air filter is a Best Seller on Amazon for a reason. It can capture up to 99.97% of dust and allergens in the air, removing particles as small as 0.3 microns. That's smaller than household dust, pet dander, plant pollen and mold spores, making it an ideal device for keeping the air in your home crisp and clean. Make sure you also check our humidifiers review for more great items like this.
Key Features:
Captures 99.97 percent of dust and allergens
Captures particles as small as .3 microns
UV-C light technology that works with Titanium Dioxide
Specification:
Brand

Guardian Technologies

Model

AC4825

Weight

7 pounds
Easy to set up
Durable even with daily use
Does a great job of purifying the air
Can be noisy when set on high
Some users report quality issues
Levoit LV-H132 Air Purifier
For less than $80, LV-H132 Levoit filter is possibly the best value HEPA filter you can buy. This unit is an ideal choice for small rooms, kitchens, and offices. Even though it has few smart options, it's compact, easy to use, and comes with an extended warranty. Oh yeah, it can double up as a bedtime night light too!
Key Features:
3 Stage Filtration System
Removes 99.97% of dust, pollen, smoke, odor, mold spores and pet dander
Filters particles as small as 0.3 microns
100% Ozone free
3 Speed Settings (low, medium, and high)
Quiet operation
2 brightness settings
Specification:
Brand

LEVOIT

Model

LV-H132

Weight

6.61 pounds
Affordable
Operates in near silence
Generously long 24-month warranty
Only covers a small area
Includes only one smart sensor
Coway Airmega 400 Smart Air Purifier
We all appreciate fresh, top quality air and as such, one easy way to achieve it is through with the use of an air purifier. The Coway Airmega 400 is a unique air purifier that is designed for your satisfaction. Coway used their patented filter system, the Airmega Max2 Filter – which was constructed in conjunction with True HEPA filters and activated carbon. The combination works to capture all particles and microns in the air, reducing all volatile organic compounds to deliver air that makes breathing bearable.
Another feature we love about this smart air purifier is the washable and permanent pre-filter system that collects larger particles of dust as and when they're detected. Furthermore, the filter works with five different modes, namely the smart, sleep, low, medium, and high. All operations are done as silently as possible such that no one is disturbed during its work time. Besides the modes, there are also three primary work settings attached to the smart method which are adjusted based on the lighting conditions and the room's initial air quality. More importantly, the Coway Airmega comes with a limited manufacturer's warranty and a guarantee that lasts for up to five years. 
Key Features:
Airmega Max2 filter
Communicates indoor air quality in real-time
Five fan modes
Includes washable and permanent pre-filter
Specification:
Brand

Coway

Model

AP-2015F(G)

Weight

24.7 pounds
Contains true HEPA filter 
Very adjustable system 
Protected by warranty 
Noisy machine 
Puts out a strange smell 
Levoit LV-PUR131 Air Purifier
Levoit delivers another winner with the LV-PUR131. With quiet operation and excellent air cleaning performance, this filter will please most users. It also features multiple speeds that adjust automatically, a super silent sleep mode and a run timer. It also has a better form factor, being square, for easy placement against walls and furniture. Love this product? Check out our review of the best smart home devices for our top picks. 
Key Features:
Removes 99.97% of dust, pollen, smoke, odor, mold spores, and pet dander
Filters particles as small as 0.3 microns
Filters larger air pollution of PM 2.5
100% Ozone free
Smart auto mode
Sleep mode sets the purifier to its lowest setting
Handy timer
Specification:
Brand

Levoit

Model

LV-PUR131

Weight

11.24 pounds
Great air cleaning performance
Quiet operation
More expensive lifetime running costs compared to other models
Coway AP-1512HH Mighty Air Purifier
The Coway AP-1512HH Mighty Air Purifier is a premium air purifier for large rooms and small apartments (up to 361 sq.ft). One of the most impressive things about the design of this product is how small the unit is. It's one of the most powerful purifiers on this list but it measures just 16.8" x 18.3" x 9.6". That means you can tuck it away in the corner and forget it's there. 
It has an impressive four-level filtration (pre-filter, deodorization filter, true HEPA filter, vital ion) that stops 99.97% of particles in the air. It's ideal for anyone that suffers from pollen, dust, or pet allergy. It also has a bunch of user-friendly features that make it super easy to use. For example, it has an auto mode that tracks your air quality and makes changes accordingly. Plus, it has a timer, speed control, and a filter replacement warning.
Key Features:
True HEPA filter 
Four-level filtration
Auto mode 
Filter replacement warning 
Adjustable timer and speed control
Specification:
Brand

Coway

Model

AP-1512HH

Weight

12.35 pounds
Small unit 
Lots of user-friendly features
Amazing filtration 
Lets you know when the filter is empty
The HPA300 is the flagship model in Honeywell's line of HEPA air purifiers. It performs excellently in large spaces and homes, for up to 465 square feet. The HPA300 also uses easy-to-maintain filters. For this price, you can expect fantastic air-purifying performance-per-square-feet at a bargain.
Key Features:
4 air cleaning levels
Filters and circulates Room Air 5X per hou
Control panel light dimmer
Specification:
Brand

Honeywell

Model

HPA300

Weight

21 pounds
Very quiet system
Highly efficient in large rooms
Can easily be bought below $200
Unit's front cover door can be defective
Hamilton Beach TrueAir Allergen
The Hamilton Beach True Air Allergen Reducer is the ideal travel or office companion. With the size of a large clock radio, this small air purifier offers a couple of great features other than its astonishingly low price, such as 99% filtration rate, odor removal and adequate performance in areas up to nearly 150 square feet.
Key Features:
99-Percent HEPA filtration
Two replaceable carbon zeolite filters
Proven zeolite technology
Effective performance for 140 square foot rooms
Specification:
Brand

Hamilton Beach

Model

04384

Weight

6.3 pounds
Very affordable price tag
Contains odor-removing functions
Not a true HEPA purifier
Can be loud on "High" setting
This Honeywell air purifier is large, round and robust. It's built like a tank and can easily last for years with daily use. It dwarfs most conventional air purifiers and is an excellent option for keeping your room air clean and dust free. Best of all, it costs less than $150! If you are looking to upgrade your cleaning tools, then make sure you read our robotic window cleaners review.
Key Features:
Patented 360-degree air intake
SurroundSeal Technology helps minimize air leaks
3 cleaning levels
Captures up to 99.97% of microscopic allergens
Specification:
Brand

Honeywell

Model

50250-S

Weight

21 pounds
Works effectively
Durable build quality
Some users reportedly complain of the noise
Might be too bulky for some people
Dyson Pure Cool Link WiFi-Enabled Air Purifier
Dyson builds stylish electrical appliances for modern homes, and this air purifier is no different. The Pure Cool Link comes with a few cool bells and whistles too, such as a voice control smartphone app linking, and Air Multiplier technology (which allows clean air to circulate at long range).
Key Features:
Dual Functionality: Can be used as fan or air purifier
Automatically removes 99.97% of allergens and pollutants as small as 0.3 microns
Automatically monitors and reacts
Easy-to-clean aperture with no fast-spinning blades
Air Multiplier technology for long range projection
Automatic Night-time Mode
Specification:
Brand

Dyson

Model

N475 305158-01

Weight

7.9 pounds
Minimalist, stylish design
Easy to control with both the remote and Dyson Link app
Long filter life
Costs more than the competition
Blue Pure 211+ Air Purifier
Don't be fooled by its small stature, the Blue Pure 211+ packs a powerful punch, cleaning rooms of over 500 square feet. It looks aesthetically-pleasing too with its quiet and minimalist exterior. If you don't mind incurring extra costs to make sure your large living room gets effective air cleaning, the Blue Pure will serve you well.
Key Features:
Captures 99% of PM 2.5 airborne pollutants
Low sound output for quiet running
Washable pre-filter
3 fan settings
Only uses 60 watts on highest setting
Specification:
Brand

Blueair

Model

211PACF100711

Weight

13 pounds
Excellent air cleaning performance
Quiet operation
Cleans a large air volume
Expensive price, expensive running costs
PureZone 3-in-1 True HEPA Air Purifier
Unlike most other "cheap" air purifiers that fail to deliver, the PureZone 3-in-1 stands out from other entry-level air purifiers, offering an all-around value and reliability with its 4-stage filtration system. It also comes with an affordable price tag and a whopping 5 years warranty. Feel free to use it as an air purifier for pets.
Key Features:
True HEPA filter captures 99.97% of dust, pollen, pet dander, smoke, mold spores, and household odors.
UV-C light safely destroys micro-organisms
Whisper quiet operation with only 30db volume
Sets up in seconds for immediate use out of the box
Optional automatic timer that shuts off the unit after 2, 4, or 8 hours
Specification:
Brand

Pure Enrichment

Model

PEAIRPLG

Weight

8.45 pounds
60 months warranty
Lightweight
Affordable price
No auto mode and sensor
Doesn't do very well in large rooms
Vremi Home Air Purifier with True HEPA Filter
The best thing about the VREMI Home Air Purifier is that it comes with a true HEPA filter. That means it does more than just stopping dust from circulating around your home. It stops 99.97% of dust, pollen, pet dander, and other airborne irritants. It's an absolute necessity for anyone that's allergic to something in the air. In addition to this filter, it has two other layers of filtering – an ultra-fine pre-filter and an activated carbon filter for odor reduction. 
This air purifier is designed for large rooms (up to 300 sq.ft). That means you could purify your whole studio apartment or a couple of rooms in your house, depending on your living situation. We love the fact that it's super easy to control. You can either adjust the speed, timer, and filter yourself. Or, simply put it onto Auto mode and let it do everything for you. With a smart air purifier like this one, we'd recommend letting it take care of itself – it knows the quality of the air better than you can and will make adjustments as required.
Key Features:
True HEPA filter 
Stops 99.97% of dust, pollen, etc
For rooms up to 300 sq.ft
Three-stage filtration 
Smart air-quality monitor 
Auto-Sense & Sleep modes
Specification:
Brand

Vremi

Weight

6.86 pounds
Comes with a true HEPA filter 
Works automatically 
Sleep mode and night light
Pretty noisy
Some reports of faulty machines
Air Purifier Buyer's Guide and FAQs
Size - You may be better off if you purchase an air purifier that works just for your room size. An air Purifier's scope of functionality is usually measured in square feet. Knowing your room size, you can purchase one which will fit in.
Maintenance - This is dependent on the type of air filter in question. Maintenance of air purifiers mostly has to do with the screens. Some air purifiers require that the filters are maintained by way of either washing them or a total replacement. This is done every 3 to 12 months on average. Filter lights on some air purifiers notify the users on when the filters need to be maintained.
Filter Availability - Air filters are a core part of any air purifier. It is the filter that traps in the different particles and keeps them away from human consumption. Most air purifiers are indeed highly durable. Nevertheless, one filter cannot last the entire lifespan of the air purifier. It needs to be replaced as per the manufacturer's recommendations. An air purifier that would last and not dwindle in performance should have readily available filter replacements.
Fan Speed - This is important as it helps in pulling air into the air purifier, then it traps all available particles. The fan then aids in the circulation of purified air around the room.
Air Purifiers FAQ
Q: How do air purifiers work?
A: Air purifiers operate by trapping in particles as it moves air through its filters. It catches in dust, odors, molds, allergens, smokes among others. Then it pumps out purified air which is healthier for human consumption.
Q: What are the benefits of an air purifier?
A: Among the many benefits of air, purifiers are the following; it removes all possible triggers of an asthma attack such as smoke, it traps in allergens, odor, dust, and molds. It removes contamination in the atmosphere. It does all it does to present a cleaner and purified air for human consumption.
Q: Dehumidifier vs. Air Purifier?
A: Both are similar in their functions. But an air purifier provides a broader range of benefits. What an average dehumidifier does is to hinder the spread of molds and dust particles. An air purifier does the same with many added functions.
Q: What is a HEPA filter?
A: HEPA, which stands for High-Efficiency Particulate Air filter, is a crucial element of any air filter. It traps up to 99.97 of air pollutants and also absorbs allergens as tiny as 0.3 microns. This means that air purifier with a HEPA standardized filter can filter the most penetrating particle size.
Q: Do air purifiers help with asthma?
A: Because smoke or second-hand smokers worsen the woes of asthmatic patients, one of any air purifiers' fundamental roles of removing smoke from a room, makes it a vital tool for combating asthma.
Sign Up Now
GET THE VERY BEST OF GEARHUNGRY STRAIGHT TO YOUR INBOX