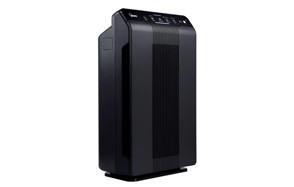 Winix 5500-2 Air Purifier with True HEPA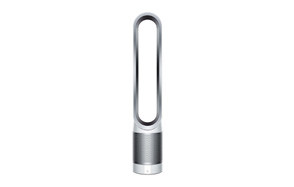 Dyson Pure Cool Link WiFi-Enabled Air Purifier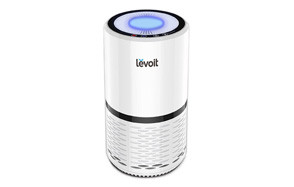 Levoit LV-H132 Air Purifier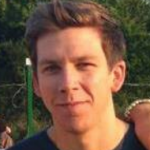 Airborne allergens are an ugly part of life, and 99 percent of these are invisible to the naked eye. As someone who frequently suffers from the effects of hay fever, life sucks when you are constantly experiencing a runny nose, sensitive eyes and an annoying cough which just won't go away.
While it's almost impossible to tackle the problem when you are outside, you can do something about it at home. This is where HEPA air purifiers come in. They contain filters made of many layers of fibers that trap harmful air particles as air is drawn into the filtering system. Once the particles are trapped, the air purifier blows back into the room the filtered clean air for you to breathe in. All homes contain airborne allergens that the eye cannot see, such as pollen, dust and even fecal matter from dust mites.
Having an improved air quality standard in your home can be beneficial to your health. If you suffer from allergies, you know the importance of breathing air free of pollen, dust, pet hair and other allergens. A HEPA air filtration system can remove those particles from the air at a higher efficiency than other filters and improve your quality of life.
In this article, we take a look at some of the most popular and best rated air purifiers that you can buy to keep your air clean and fresh.
The Best Air Purifier
Air Purifier Buyer's Guide and FAQs
Size - You may be better off if you purchase an air purifier that works just for your room size. An air Purifier's scope of functionality is usually measured in square feet. Knowing your room size, you can purchase one which will fit in.
Maintenance - This is dependent on the type of air filter in question. Maintenance of air purifiers mostly has to do with the screens. Some air purifiers require that the filters are maintained by way of either washing them or a total replacement. This is done every 3 to 12 months on average. Filter lights on some air purifiers notify the users on when the filters need to be maintained.
Filter Availability - Air filters are a core part of any air purifier. It is the filter that traps in the different particles and keeps them away from human consumption. Most air purifiers are indeed highly durable. Nevertheless, one filter cannot last the entire lifespan of the air purifier. It needs to be replaced as per the manufacturer's recommendations. An air purifier that would last and not dwindle in performance should have readily available filter replacements.
Fan Speed - This is important as it helps in pulling air into the air purifier, then it traps all available particles. The fan then aids in the circulation of purified air around the room.

Air Purifiers FAQ
Q: How do air purifiers work?
A: Air purifiers operate by trapping in particles as it moves air through its filters. It catches in dust, odors, molds, allergens, smokes among others. Then it pumps out purified air which is healthier for human consumption.
Q: What are the benefits of an air purifier?
A: Among the many benefits of air, purifiers are the following; it removes all possible triggers of an asthma attack such as smoke, it traps in allergens, odor, dust, and molds. It removes contamination in the atmosphere. It does all it does to present a cleaner and purified air for human consumption.
Q: Dehumidifier vs. Air Purifier?
A: Both are similar in their functions. But an air purifier provides a broader range of benefits. What an average dehumidifier does is to hinder the spread of molds and dust particles. An air purifier does the same with many added functions.
Q: What is a HEPA filter?
A: HEPA, which stands for High-Efficiency Particulate Air filter, is a crucial element of any air filter. It traps up to 99.97 of air pollutants and also absorbs allergens as tiny as 0.3 microns. This means that air purifier with a HEPA standardized filter can filter the most penetrating particle size.
Q: Do air purifiers help with asthma?
A: Because smoke or second-hand smokers worsen the woes of asthmatic patients, one of any air purifiers' fundamental roles of removing smoke from a room, makes it a vital tool for combating asthma.