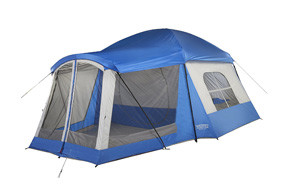 Wenzel Eight-Person Klondike Blow-Up Tent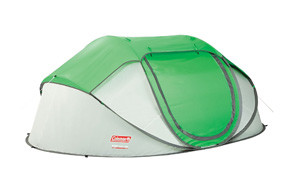 Coleman Blow-Up Tent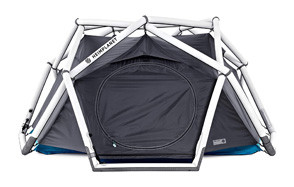 Heimplanet Cave Cario Camo Blow Up Tent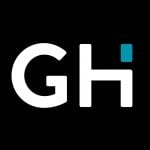 You're all about hitting the hiking trail, maybe camping out under the stars for a night or two, but who has the time to actually set up shop properly? You're creative, so you know there's another way. Luckily, you stumbled upon the blow-up tent super list here on Gear Hungry. Your passion and hobby shouldn't have to wait; halve the time it takes to set everything up, all without inflating your budget. We've got a killer lineup, so without further ado, let's just hop into the tent you'll be using next weekend on that weekend retreat.
The Best Blow Up Tent
Blow-Up Tent Buying Guide and FAQ
If you're still a bit uncertain about what to pick, we've answered some hot-button questions below, and expanded on our process of how we selected this top list of the perfect pop-up tents. From single use to having family in mind, you're making an investment in your outdoor activity, and the last thing you want is to have a lapse in enjoying Mother Nature. Read on, inform yourself, and double-back to grab one of the best picks in the world off our list.

How we Chose Our Selection of Blow-Up Tents
This was probably the most fun testing phase we've ever had. We set up at noon on a big campsite, and can personally attest to how easy it is to set these up, and knock 'em down. We used the following criteria to make our decisions, and had a blast while doing it.
How much we felt the ground through the bottom layer
Total inflation time
Total deflation time
Sun penetration through exterior materials
Weight when deflated
Ability to withstand winds (we used a huge fan to test this)
Ventilation with rainfly open
Quality of awning
Total occupants
Cost versus value
In case you didn't know, we're outdoor folks, and these tents became staples in our outdoor excursions from this point onward. In our final decision, we also took warranty policies into consideration, understanding full well that these are subjective reviews based on our experiences, but may not be the same for you. If you're not feeling it, be sure to check out your warranty and money-back guarantee information, and cash in on that.
Features to Look For in Blow-Up Tents
Size - How many can it hold? How much does it take up when deflated? Each of these tents are available on Amazon, displaying specific dimensions in both states, allowing you to plan ahead.
Material - In general, you're going to see blends of polyester and PU waterproofing materials, giving you some breathability, while still keeping the rain and bugs out. You'll also see mesh for rainflies and windows.
Stability - How are they going to hold up in the wind, or just from rough-housing? We talk about these versus conventional tents in a few moments, but wanted to stress that these are built to withstand the elements the same way that your normal tents have been doing.
Weight - Air tubes mean there's more material to go around. Depending on the size and add-ons (awning, secondary room, etc.), you're going to hit higher weights. Our #5 pick only weights 8.1lbs, but our top pick weighs a lot more at 27.3lbs. Occupants, add-ons, and materials used all play into the weight. Just be certain you have the storage space on your way to the trail.
Quality - Heavily reliant on the materials and air tube construction, the quality is going to display itself every time you open your inflatable tent. You'll be able to hear it, meaning there's nothing for it to hide behind. If there's an issue, you're going to know on the first few uses, allowing you to utilize that warranty policy.
Durability - If it's not durable, then what's the point in buying it? Blow-up tents received some bad press in their pioneering days, which is precisely why we took a backseat until the bugs were all worked out. The durability heavily relies on the materials used, and common sense when using in a big group. The right blow-up tent should last you for years.
Blow-Up Tent FAQ
Q: What is a Blow-Up Tent?
A: Thanks to modern air inflating technology, you're able to just pop-up a tent anywhere. You get air-based internal poles, making it far easier to set up shop than ever before. You'll still have to drive the stakes into the ground, so we believe, in our experience, that the work time and frustration of setting up a tent is cut directly in half. These are also much easier to deflate and simply stow away than a regular tent. No more searching for that one collapsible pole that got away, out of fear that packing up the tent without finding it is going to tear a hole in the fabric. These are built to last, and designed for convenience.

Q: Which is Better: Blow-Up Tent, or Conventional Tent?
A: We all grew up on conventional tents, but it's not too late to make the switch. This is a quick comparison between the two types, focusing on a few major points that your tent should be able to hold up against
Extreme weather is going to tear into an inflatable tent easier than a traditional, but you're smart enough to check the weather forecast before hitting the campsite, right? Inflatable tents still hold up well in windy weather, but if strong gusts are flying by, you'll notice the roof start to slope a bit from the inside, and give a general uncomfortable feeling. On this note, we feel like conventional won.
If you're not crazy about setup time, you're about to convert to a blow-up tent kind of guy. Ever notice that all sitcom cliches end with the one guy getting to set up the tent, while everyone else does everything else and finishes before them? Yeah; nobody likes setting up the tent, but with a blow-up model, it's a lot easier. We also find it easier to stake it into the ground.
Blow-up tents also allow you to bring the whole family, because they generally house a lot more folk. For instance, our top pick, the Wenzel Klondike tent, gives you the ability to comfortably house eight people. Try setting up a traditional tent to house that many, and you'll quickly find yourself in a heated debate with the "expert" friend of yours who says you're doing it wrong, and refuses to help properly. Take the hassle out of family or general group camping trips.
Most of these come with awnings to beat the heat, which comes in handy if you have a less-than-enthusiastic tag along, like your nephew's obscure friend who says he's allergic to the sun or something. It gives you a place to store the cooler, as well, so the ice from the hotel doesn't all melt as the exterior heats up. (Although, if you wanted to check out the best coolers ever, we've covered those as well.)
Q: Will My Tent Just Deflate on its Own?
A: Most of these brands are going to stress the durability of their stitching, but know that it's not just stitching that's keeping the air inside the tubes. For most of these models, there's a skeleton model of air tubes, and then the exterior layer. The tight stitching is to amplify and double-down on the build quality, so you won't have to worry about the elements getting in, and potentially popping the skeleton air tube frame.

Q: Can I Get an Automatic Pump?
A: It's going to be cheaper to grab a normal bicycle pump, because you're not filling up an aero mattress or anything. These use very little amounts of air, because they're not filling each individual rod, they're just acting as aluminum supports do in conventional tents. You can get an automatic pump, but unless you have other items you're going to use it on, we think it'd be a waste of money. One small bike pump, or a foot pedal pump, and you'll be good to go when it comes time to setting up.
Q: Are Inflatable Tents Family-Friendly?
A: Absolutely. If you're worried about deflation and the kiddos getting hurt, don't worry; it's not like a deflating bouncy castle. Even in the worst-case scenario, there are mesh windows and multiple doors (on most models), not to mention the nylon or polyester build that doesn't suffocate or suck all the oxygen out of a deflating tent. These are perfectly safe and family-friendly, even to the point that we'd say you could leave junior in charge of setting up and packing away the tent at the end of your stay.