Best Truck Bed Tents (Buying Guide) In 2022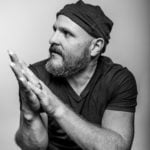 This product guide was written by Andrew Marshall
Last Updated
September 17, 2020
Andrew Marshall
Andrew Marshall is a writer, painter, photographer, and filmmaker. He primarily writes about the outdoors, though like most writers he's interested in just about everything. Andrew is a long-distance athlete with a passion for running and walking up and down mountains. Born and raised in the southeast, he now lives high in the Sierra Nevada with his wife and a freakishly large orange cat.
GearHungry may earn a small commission from affiliate links in this article.
Learn more
If you love camping but don't necessarily enjoy a combination of roots, rocks, and sticks poking you in the kidneys all night long, don't worry, you aren't alone.
You could van life it, but that seems so 2016. Pop-ups that attach to the top of your car are cool but expensive and can significantly impact your car's mile-per-gallon performance.
Consider the truck bed tent. You get all the advantages of tent camping — mobility, flexibility, the lovely sound of rain pelting off nylon — and none of the disadvantages (namely scouring the ground for rocks before setting up your tent, and then still managing to sleep on one all night long).
A tent on a truck bed might seem unusual at first, but once you see what our buyer's guide has lined up for you, we think you'll be convinced.
So grab one of the best truck bed tents from our hand-picked selection, fill a cooler, and leash up your faithful canine companion. Adventure awaits.
The Best Truck Bed Tent
Rightline Gear Truck Bed Tent
Our best choice truck bed tent is the Rightline Gear Truck Bed Tent. Standout features here are a floor-less design, a 1-year manufacturer's warranty (with a U.S.-based service team), and straightforward, color-coded installation. The stuff sack includes sewn-in setup instructions, so make sure you read those closely before hitting the road.
The water-resistant fabric features taped seams for protection from extra-hard showers, always a win with camping tents. On top of that, the tent features soft polypropylene straps and plastic buckles, so the finish on your truck won't be damaged by the tent. Inside the shelter, you get two gear pockets, a lantern hook for illumination, and a sky view vent. Our favorite feature, though, has to be the glow-in-the-dark zipper pulls, which make that midnight call-of-nature all the more convenient. 
The rainfly connects to the tent body with three buckles and three strings. As long as your fly is lined up correctly over your tent body, you are good to go!
The floorless design is a rare feature in this buying guide — every other shelter here has a sewn-in floor. This feature (or lack thereof) isn't for everyone. Some folks want a little material between their pad and their truck bed, which can help keep their gear clean.
But the advantage to the floorless design (and we think it's a big one) is that you don't have to take your gear out of the truck bed to pitch the tent. It's a massively useful design feature when you are trying to get your shelter set up in inclement weather.
The Rightline Gear Truck Tent comes in three different sizes to match your mid-size, full-size, or compact truck.
Key Features:
Floor-less design
Soft straps and buckles
Color-coded poles and pole pockets
Rain-fly included
Two internal gear pockets
Lantern hanging hook
Sky view vent
Glow-in-the-dark zipper pulls
One-year manufacturer warranty
Specification:
Brand

Rightline Gear

Model

110766

Weight

7.65 Pounds
Floor-less design
Easy assembly
Fits multiple truck-types
Minimal venting – could get stuffy on hot nights
The floor-less design isn't for everyone
Napier Sportz Truck Bed Tent
Napier Sportz Truck Bed Tent is for trucks with 6.5-foot beds. The size stipulation is going to be a deal-breaker for folks with extended cabs or compact trucks, but if you happen to have a truck that fits this shelter, you're going to love the features.
First of all, you get a 4 by 4-foot shade awning that connects to the truck bed, alleviating any feelings of claustrophobia on rainy or super-hot days. A set of strap protectors keep your finish from being scratched, and the tent even comes with an expandable carrying bag for storage. Like our last option, you get a full-floor design and over 5 feet of headroom to boot.
Plenty of mesh panels provide ventilation, and hanging gear loops adorn the interior for additional storage options. But, we think the real standout feature is the rear access panel that allows you to get into the truck's cab if necessary. A full rain-fly and built-in storm flaps on the windows and doors round out the feature-set.
If you've got a large family or you need even more room, you might consider the Sportz Link Attachment — a ground-based addon that functions as a dining room or sleeping area for additional campers.
For more similar quality products, check out our selection of the best rooftop tents available right now.
Key Features:
Rear cab access
4' x 4' shade awning
Sewn-in full-bed floor
Plenty of headroom
Full rainfly and built-in storm flaps
Specification:
Brand

Napier

Model

57022

Weight

21 Pounds
Spacious features
Rear-cab access
Full-bed floor
Additional accessories available
This Millard Truck Bed Tent only fits trucks with a standard 6.5-foot bed. So that's going to be a problem if you have a smaller truck. On the other hand, the $160 price tag is on-point.
A little less spacious than the last few tents we've examined, the Miller Truck Tent is still roomy enough, with a full, sewn-in floor and plenty of mesh windows to go around. A small awning with a storm flap keeps you dry when the weather gets rough. A camping lantern hook and full rainfly are par for the course for this kind of product, but still attractive features to have around. The real standout is the rugged ripstop material, which should be burly enough to handle the inevitable scrapes, pokes, and tears a tent endures. We also like the black and green styling. Stealth camping, anyone?
Key Features:
Sewn-in floor
Small awning
Storm flaps
Lantern hook
Rainfly
Specification:
Brand

Milliard

Model

TRKTNT-C

Weight

15.67 Pounds
Black and green styling
Inexpensive
Sturdy ripstop nylon material
Only fits trucks with 6.5-foot beds
North East Harbor Truck Bed Tent
A colorful North East Harbor Truck Bed Tent is the next selection on our list. Even more affordable than the Millard Truck Tent, this option fits truck beds in the 6-foot range.
The internal gear pocket and lantern hook help out with gear storage, while the full-floor design keeps your sleeping pad and bag from getting dirty. Polyester material in the body and rainfly is sturdy enough to stand up to moderate abrasion. The awning is minimal, and there are more highly ventilate tents on our list, but at just over $100, the price is hard to beat! For that reason, this is a great starter tent.
If you love traveling alone, here are some top solo tents that won't let you down.
Key Features:
Polyester material
Full-floor design
Internal gear pocket and lantern-hook
Fits trucks with six-foot beds
Minimally featured
Not a ton of windows
If you liked the look of our third pick (the Sports Truck Tent), but you happen to have a Honda Ridgeline, the Honda Truck Bed Tent is for you.
Honda Ridgelines are great trucks, but they tend to have short and oddly shaped beds. That's why this shelter is made specifically for the Ridgeline but offers the same features as the Sports Truck Tent — including that great 4 by 4-foot awning.
Don't miss our list of the best-selling blow-up tents, guaranteed to give you a smooth camping experience.
Key Features:
For Honda Ridgeline only
Rear cab access
4' x 4' shade awning
Sewn-in full-bed floor
Plenty of headroom
Full rainfly and built-in storm flaps
Specification:
Brand

Honda

Model

08Z04-T6Z-100A

Weight

8.2 pounds
Spacious features
Rear-cab access
Full-bed floor
Additional accessories available
For Honda Ridgeline only. See the Sportz Truck Tent (#3) for more sizes.
Truck Bed Tent Buying Guide & FAQ
Features to Look for in Truck Bed Tents
Type - Most of the truck bed tents in this buyer's guide sit inside open-bed trucks (that is, trucks without a camper shell). Of these open-bed style shelters, all but one have full, sewn-in tent floors that sit between you and the surface of your truck bed.
The advantage of a sewn-in truck bed tent is that you won't get dirty while camping, nor will your gear. The disadvantage is that you have to move everything out of your truck bed to pitch the tent, which can be a pain, especially when it's raining or snowing. So choose accordingly!
Seasons - We'd recommend all the shelters in our guide for three-season use — summer, fall, and spring. That said, most of the tents here are double-walled shelters with full rainflys and arching, multi-poled designs. Such shelters are both warm and stable and are likely to hold up well to a few inches of snow.
You should always be aware of both your tent's limitations and your own. Playing it safe is best.
Length - This is a critical consideration because not every truck bed tent fits into every truck bed. Indeed, many tents in this buyer's guide are specific to truck beds of a particular length or design. The product page for each offering in our guide has detailed information regarding tent and truck bed compatibility.
Height - Almost all of the truck bed tents in our guide have over 5 feet of headroom. You rarely have to stand up in a tent, so 5 feet is plenty!
A few of the shelters we feature here have variable height because they can fit into various truck bed lengths. For these tents, the shorter the truck bed, the higher the tent goes; the shorter length pushes the arching design of the tent higher.
Poles - The tent poles in this guide are plastic, fiberglass, or aluminum, with elastic cordage connecting the segments. To assemble the poles, slide the female and male ends together, and allow the elastic to contract and tension the pole segments to one another.
To disassemble, pull gently on the segments to stretch the elastic and fold the segments together until you've got a compact bundle. Be careful not to pull too hard, or you'll snap the elastic — a malfunction that is both a pain in the rear and often not covered by manufacturer warranties.
Waterproofness - Most truck bed tents are polyester or nylon and feature panels of mesh to allow ventilation. In this configuration, your tent is not waterproof (obviously). That's where a rainfly comes in. The rainfly will be polyester or nylon as well and feature an additional waterproof coating to keep you nice, cozy, and dry in your tent.
Look for a rainfly that offers maximum coverage and connects easily and quickly to your shelter. Nothing is worse than getting soaked while struggling with a rainfly in the middle of a storm.
Accessories - A few of the truck bed tents in our guide come with accessories such as lantern hangers, internal gear pockets, awnings for additional space, carrying cases, and so on. We've noted these accessories when we felt they stood out from the pack in terms of usefulness or uniqueness.
Ease of Setup - How many straps and buckles does a tent have? Does it have color-coded poles and pole sleeves? How hard is it to attach the rainfly? All these considerations are important because nobody wants to spend precious camping time struggling to set up a tent.
Truck Bed Tent FAQ
Q: What is a truck bed tent?
A: A truck bed tent is a tent designed to fit into the back of a truck bed. In our guide, you'll notice a few different styles, but generally speaking, a truck bed tent includes a tent body, a pole-set, and a rainfly.
Q: Can a truck bed tent be used on the ground?
A: Not really. Truck bed tents rely on the structure of your truck bed for stability. They don't come with stakes to help secure the tent, nor do all of them have floors. We suppose that with some ingenuity and hard work, you could figure out a way to rig one up on the ground, but we can't see a reason why you would.
Q: Can I drive with my truck bed tent up?
A: Bad idea. Truck bed tents should not be up while the truck is in motion. We expect they would blow away at all but the lowest possible speeds, creating litter and trash in a best-case scenario, and dangerous driving hazards to other motorists in a worst-case scenario.
The only time we'd recommend putting your truck in motion with a pitched tent is when you're moving your campsite or truck location by a few yards and at a very low speed.
Q: How do I measure my truck bed tent compatibility?
A: Each truck bed tent has its own measurement requirements based on design and intended use. Once you've identified a truck bed tent that has the feature-set and price point you want, poke around the Amazon page for measurement charts, user reviews, and other relevant information. Some truck bed tents in our guide only work for trucks of specific makes, models, and bed sizes, while others are more flexible.
Sign Up Now
GET THE VERY BEST OF GEARHUNGRY STRAIGHT TO YOUR INBOX