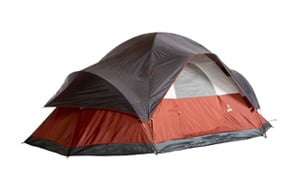 Coleman Red Canyon Tent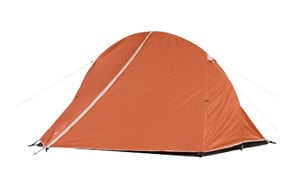 Coleman Hooligan Tent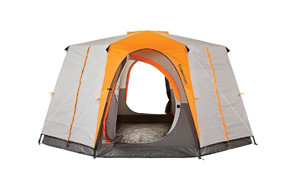 Coleman Octagon Room Tent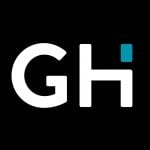 If you are new to the world of camping, then stop right now and take a look at this review before you commit to buying a tent! Coleman are renowned for providing quality gear at really affordable prices without having to sacrifice on your family's all important comfort. We've researched the best of what they currently have available to pull together our comprehensive guide to the best that Coleman has to offer. They're a logical and savvy choice and will have you and your friends and family camping out in style. With so many features to choose from it can be difficult to see the wood from the trees so grab yourself a cup of tea and read on as we help prepare you for your next camping adventure.
The Best Coleman Tent
Coleman Tent Buying Guide & FAQ
Why Choose a Coleman Tent
If you don't know who Coleman are then quite frankly, where have you been hiding? Anyone who knows anything about camping and outdoors living will be familiar with the Coleman brand who are well established in this genre for providing quality, versatility and a range of budget friendly options, all backed up by their professional customer service and exacting levels of support.
Although Coleman do produce so much more than tents, it is tents that they are perhaps synonymous with and it's no surprise given that last time we checked they had over 40 different models. With so much consumer choice you know that there is bound to be the prefect tent or even two for you that will have you in good stead whether you are on a backpacking weekend adventure or a full on family vacation.
Roughly speaking Coleman divide their models of tents into 4 distinct categories so before you decide to jump in and purchase, consider first what type of tent it is that you are looking to invest in. As you will have noted from our review already of Coleman's best ten tents, we featured at least one classic example of each of the following but it's fair to say that Coleman really do have all the bases covered so why wouldn't you make them you brand of choice? Let's delve in a bit deeper into why we justifiably think you should be opting for a Coleman tent next!
Versatility of model choice
Instant
Dome
Modified Dome
Cabin

Why Choose a Coleman Instant style tent
In a word pitching! The key advantage to going for a Coleman Instant style tent is that they pitch up super-fast, in some instances in as little as just one minute but more conservatively count on three to five minutes meaning you have plenty of time to then head off exploring. If you are particularly adept and skilled at tent assembling and the all-important dismantle, you might even challenge yourself to set a new Coleman world record! In this category from Coleman you can get some great budget friendly options with plenty of features that accommodate one person upwards.
Dome style tents and why Coleman excel in this category
The Sun dome has been developed by Coleman as an entry level tent for newbies to outdoor adventuring, designed to be easy to assemble and generally with budget friendly prices to match. Not sure yet whether you will turn into a seasoned camping pro then a Sundome is a wise choice and if you opt for one of their roomier offerings who can enjoy a more comfortable first camping experience.
Modified dome style tents - Again, Coleman has plenty of options in this category for you to consider including their Montane model. High on comfort and performance, this hybrid style has been modified to accommodate for more bodies. It's a fantastic choice because it provides plenty of all important features and benefits at an affordable price and comes with those all-important privacy dividers too.
Cabin style Coleman Tents - Generally, a little bit smaller in terms of their main sleeping area, they tend to be more lightweight to easier to transport which makes them a great option for backpackers or anyone who just fancies upping sticks at the weekend, jumping on their bike, heading down the freeway and finding somewhere to pitch up and enjoy a night beneath the stars. Usually you'll find that they also come with handy little add on features like an extendable porch.
Let's also not forget that one of the main reasons why you should really consider at Coleman designed and manufactured tent is because of their history for performance. Don't just take our word for it though, the proof always is in the pudding so decide which tent you fancy taking out on your own adventure and get it pitched up immediately! No time like the present so stop procrastinating and go purchase your own Coleman tent and we defy you and your family not to have hours of fun together.
Things to consider when purchasing Coleman tents:
Size - Again this is down to your own preference and the number of individuals (adults and kids) that will be regularly camping out with you. Roughly though, you should be calculating that each person needs 30 square metres of space. Don't forget that there will be most than just physical bodies inside your tent too and make sure you all for plenty of space for all your essential, bedding, clothes and bags too etc. You can always opt for a tent that has an extendable section or a vestibule area that allows you to spill out and use other areas for storage rather than taking up valuable internal space.

Shape - We covered off the various shapes above and you can get everything from a dome to an octagon and a high top style tepee tent. The shape you go for will largely be decided by how many people you need to accommodate, what type of camping trips you are going on and of course your own personal style and taste too.

Season - If you're not quite sure about this one yet, then you are probably best opting for something called a three season tent. You guessed it, this is going to suit you just fine for Spring, Summer and Autumn outdoors camping where moderate rather than extreme weather conditions are more likely to be the order of the day. If you know that you want to camp out in the deep winter with zero temperatures and plenty of snow fall, then get yourself something that offers higher levels of insulation and protection from the elements and is double layered. For summer camping you are going to be gar more interested in ventilation and air flow and ensuring that your tent is of a light weight and breathable construction so that you can comfortably sleep through the night.
Material - Go for a tent that's been constructed from a high quality and weather durable fabric that way you can be sure that your investment will last. Look for materials that claim to be rip resistant as these make a good option or go for something that's not just waterproof but also breathable too. Check out the following options of poly cotton, cotton canvas and also a high grade polyester.
Weight - This is an important consideration depending upon when and where you will be camping. If you are backpacking, then you need something lightweight and portable. If you are going with friends and family and you can access to a car or trailer, then you can opt for something heavier. The last thing you want to be worried about is carrying around a back breaking tent all day long so make sure you get something that suits your own camping purposes.
Packability - It might be easier to try and fold and pack your tent away using the original folds as your guideline. After a few years and with more regular use these will become less prominent and the lines may have faded. If that's the case, then a good trick is to roughly fold your tent to the same size as your tent poles before you start to roll and pack it back into its original case (if you still have it after all these years). Depending upon the size and model of the tent that you've ended up purchasing it may be incredibly light weight and portable and very neatly and easily be pack away, ideal for your next back packing trip. Otherwise, a little bit of patience and practise and you will soon get to being as good at packing down your Coleman tent as you now are at assembling it.
Coleman Tent FAQ
Q: Which Coleman Tent is the best choice?
A: OK so you probably already know the answer to this one right? Especially if you've diligently read this review. There is no "best choice" only your preferred choice. Coleman manufacture an exceptional range of high performance tents to meet all exacting requirements so what you go for in the end will largely depend upon important considerations like how often you'll be camping, when and where (i.e. the seasons and terrain) how you intend on getting there (some of these tents are big and need a car not a backpack) and of course the most important question of all, how many of you will be sleeping out under the canopy together? Answer those key questions and there will be the tent for you and you can bet your bottom dollar, it's already featured on our comprehensive buyers guide.
If you want something to take back packing, then focus on the weight and portability of the tent. How quickly and easily does it pack up and does it come with its own carry bag? If you know that your personal preference is towards lakeside camping and you love the thought of regular fishing trips, then you need to be primarily focused on your tent's water resistant properties. That nicely segway's us into the next frequently asked question. Are Coleman tents waterproof?
Q: Are Coleman tents waterproof?
A: In short yes they are. Very much so. In fact, Coleman tents are famous for the trade marked and patented WeatherTec system. They have carried out rigorous and extensive tests to prove just how water proof their range really is. The extent to which a tent is waterproof or not is measured by something called a hydrostatic head. What this means in everyday terms is the amount of water in millimetres that a fabric is able to hold before it allows a drop of water to seep through.
Coleman tents are all measured using the hydrostatic head rating for both their ground sheets as well as overall tent construction. In the case of Coleman tents they use polyethylene groundsheets which are heavy and guaranteed water prof even when subject to plenty of foot pressure from constant walking in and out of the tent over a period of time.
Q: How Do I Setup a Coleman Tent?
A: How you set up your Coleman tent will largely depend upon which type you have invested in. They have multiple different models each with their own specific set-up functions. Some even go so far as to print the all-important assembly instructions handily on the carry bag, so no excuses for losing them! Most Coleman tents though work on the design principle of a shock corder system with collapsible style poles so one thing we can answer with relative assuredness is that your Coleman tent will be easy to setup when compared to much of the competition.
First up though, you're going to want to find the best location to actually make as your home from home base camp. Just in case you are camping out seasonally and a touch of rain is likely to be on the cards, then it's always best to slightly pitch on an incline too to allow the water to freely flow, even if you do have a fully water tight tent. If that's not possible then go for a flat pitch but maybe create a bit of a tunnel around your tent to collect any water fall. Do not, for the sake of your own comfort, sleep and sanity, attempt to pitch your tent on rocks. If you are new to camping and the idea of a sleeping bag is still a novelty, the back ache you'd wake up with if you slept on an uneven ground will instantly take away the adventure!
Next up get to creating a stable base for your Coleman tent. Don't be tempted to be sloppy or lazy with this important part of the process. You need to probably stake your claim to that there bit of land you are going to call home for the next few days. That means securely staking down the corners so that you are fully weather proof too.
After that it really is a case of getting out those instructions which, Coleman being Coleman and having thought of everything, should be simple enough to follow, even for the novices amongst you. Depending upon the size and model of the Coleman tent you've bought will determine the complexity of the set-up and whether it's a one man, two man or perhaps even three chief's job! Once your tent is fully assembled, time to start having some fun. Or building the campfire. You might want to ensure that's all setup first before you venture off into the wilderness.

Q: How to clean a Coleman tent?
A: How clean is your tent? No seriously, we're asking you how regularly you've bothered to give your tent a good old clean? Is it like the BBQ; set it up the once and use it all summer then pack it away for the winter without properly cleaning it, only for it to be summer again and yuk, what a mess you left it in last time you used it!! Keep on top of routinely cleaning your tent it will be far less of chore. Give it a regular sweep out. Chances are you'll be walking in and out of your tent on a regular basis. You may well have been out and about walking and trekking in all kinds of terrain; rocks, sand, mud etc.  Make sure you routinely sweep out your tent to remove all the debris you will no doubt have brought in with you throughout the day on your walking shoes or boots.
Due to the durable weather proof fabric that most Coleman tents are constructed from, you should be able to easily keep them clean. All you probably really need is a sponge and some mild soap or detergent and just give it a really good wipe over to remove any dirt from the environment that may be affecting the outside and to clean up any accidental spillages you might find on the interior.
Before packing your Coleman tent away for another season, it's always a good idea to give it a really thorough clean and to ensure that it is properly dry before you pack it away. That way you will also avoid any build-up of potential mould, mildew or condensation whilst you put it back into storage.
Q: How do I repair a Coleman tent?
A: Coleman tents have been built and constructed to last so we really hope that nothing catastrophic happens whilst you are away on a camping trip to either spoil your fun or cause you to have to come back home abruptly. Depending upon where and from who your originally bought your Coleman tent from it should be covered by a warranty and Coleman tents will generally have at least a one-year warranty as standard so contact your retailer and see if they can't offer first to replace or repair it for you.
If it's something like a pole that gets broken whilst you are away, again a rarity but not totally unexpected, you should be able to repair yourself at least temporarily as most poles are made from a light aluminium construction.  So carry some duct tape with you when you're heading out on your next camping adventure so that if necessary, you can carry out a bit of an emergency self-repair job. You can then go ahead and phone the retailer when you do get back home and not have to cut short that planned vacation.