Last updated:
16 Dec 2020
20 Gifts For Surfers In 2021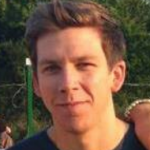 This product guide was written by Jordan Carter
Published
November 4, 2019
Who doesn't love gifts? They make people feel like they matter and then there's that wonderful part about them being free. Nevertheless, a gift could become totally obsolete when the receiving party has no use for it. So, if you have any surfer friends, put away the gift cards and find something that will really appeal to them. If you are totally clueless, that's fine. Consulting the Internet with concerns like this is a great route to take. Nevertheless, there are so many options out there that it gets pretty noisy. So, you can get a great gift for your surfer buddies, here is a compilation of the best gifts for surfers.
Gifts For Surfers
The best!
Gear, gadgets & stuff for men
Straight to your inbox