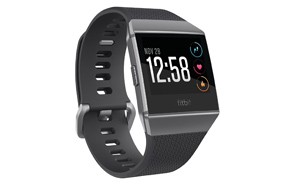 Fitbit Ionic Smartwatch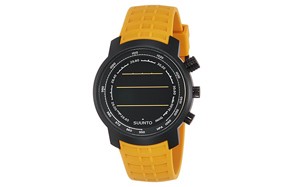 Suunto Elementum Terra Amber Rubber Strap Digital Watch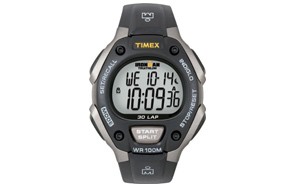 Timex Men's T5E901 Ironman Classic 30 Resin Strap Watch
Whether you're an athlete, or whether you just want to look like one, a sports watch could be the ideal choice for you. Finding the right sports watch will make sure you look stylish however you choose to exercise, however choosing a watch that is easy to read, water resistant and shock resistant will make sure that your timepiece can cope with anything you throw at it, whether your idea of working out is in the gym or just lifting the TV remote!
Best Sports Watch For Men 2018 (Our Top Picks)
1. Samsung Gear S3 Frontier
See More Reviews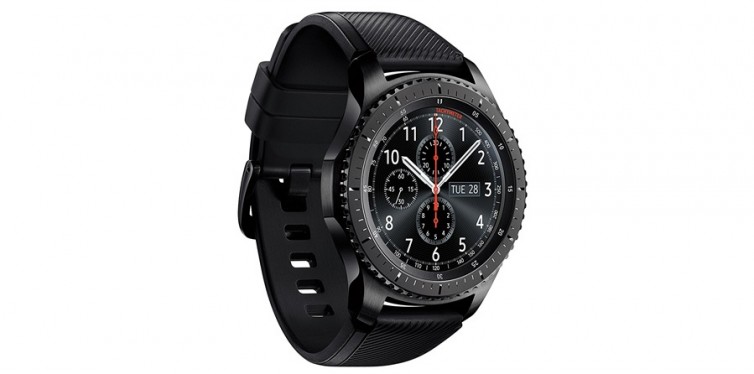 With its always-on watch face and Bluetooth connectivity, the Samsung Gear S3 Frontier is a great choice for guys who want to stay in touch while looking great and keeping on top of their fitness regime. Compatible with smartphones, it features inbuilt GPS, a long-lasting battery life and hard-wearing resilience so it can withstand the elements and help you get where you need to go.
Not content with just telling you the time, the S3 Frontier allows you to receive calls, texts and notifications, and even make payments through Samsung Pay, all accessible through a twist of the hard-wearing distinctive steel bezel. It's also water resistant, dust resistant and tested to military standards, so you can be pretty confident that this is a long-lasting, high performing timepiece.
Key Features:
In-built GPS allows you to track your activities and share your location
Bluetooth connectivity allows notifications, calls and texts to come direct through your watch and payments to be made through Samsung Pay
Military-grade performance with resistance to dust, water, shocks and extreme temperatures
Inbuilt microphone and speaker allows for hands-free calls
Wireless charger for convenient recharges
Specification:
Brand

Samsung

Model

SM-R760NDAAXAR

Weight

2.24 ounces
2. Fitbit Ionic Smartwatch
See More Reviews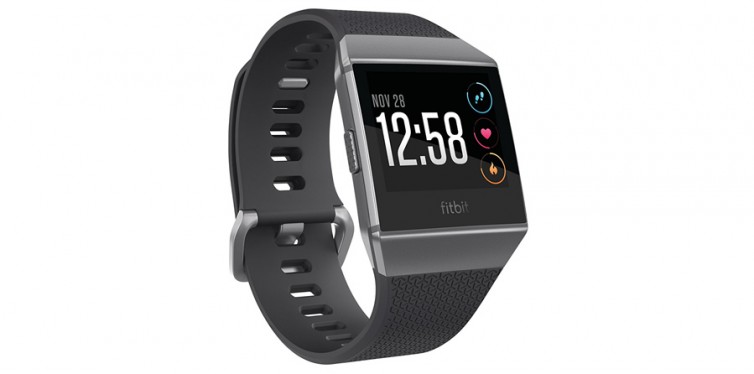 If you're looking for a really convenient way to get a personalized workout, the Fitbit is the way to go. Offering customized step-by-step coaching for a dynamic approach to getting fit, this stylish cutting-edge timepiece allows you to store over 300 songs and even has inbuilt GPS as well as a heart rate tracker and access to all your favourite apps.
With its four-day battery life, the Fitbit also lets you make payments on the move thanks to its inbuilt NFC chip and since it comes with bands in two sizes, you're guaranteed the perfect fit.
Key Features:
Inbuilt GPS/GLONASS for tracking your routes, distance and pace
Personalized workouts and step-by-step coaching
Song storage to play over 300 tunes
Long battery life of 4 days plus
PurePulse heartrate tracker keeps on top of your calorie burn and intensity optimization
Specification:
Brand

Fitbit

Model

FB503GYBK

Weight

10.7 ounces
3. Citizen Men's CA0467-03E "Primo" Stainless Steel Eco-Drive Watch
See More Reviews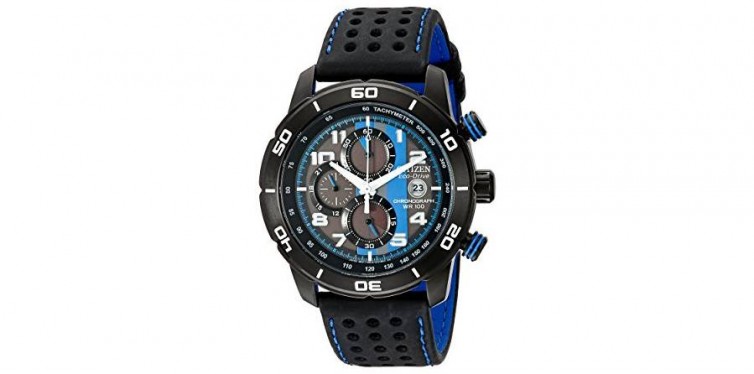 If style is just as important to you as functionality, this stainless-steel watch really ticks all the boxes thanks to its black ion plating, blue stripes and contrast stitched leather band. With completely battery-free operation, the Primo watch is water resistant and features Japanese quartz movement for high performance.
Made by one of the top brands in watch-making, this eco-drive watch has a protective mineral crystal dial window as well as a rotating bezel with a 60-minute chronograph, date window and tachymeter.
Key Features:
Light-fuelled Eco-Drive for battery free operation
Water resistance to 100 metres for convenient swimming and snorkelling
Stylish appearance with blue stripes on the dial and black ion plating
Japanese Quartz movement
Rotating bezel with date window, chronograph and tachymeter
Specification:
Brand

Citizen

Model

CA0467-03E

Weight

11.2 ounces
4. Epson E11E223052 ProSense 367 GPS Multisport Watch
See More Reviews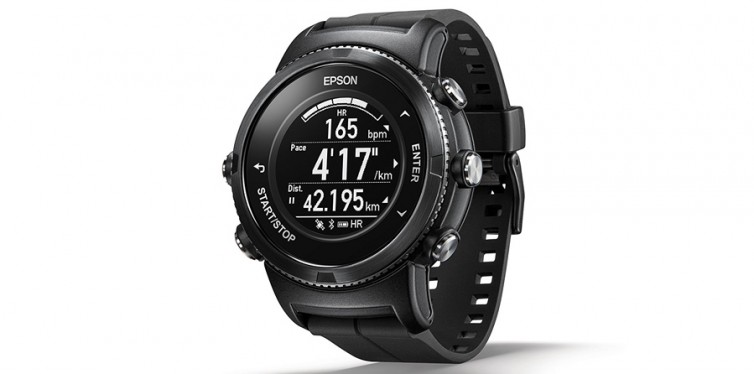 With its inbuilt GPS technology, this watch from one of the leading technology brands is capable of tracking your pace, distance and route while connecting seamlessly with your iPhone or Android smartphone. With its ultra-long battery life, it can manage for as long as 46 hours before requiring a recharge and its sapphire screen is easy to view with its high contrast and wide-angle readability.
Its inbuilt heartrate monitor is very accurate and gives you an easy way of tracking your fitness levels while its sleek appearance ensures you look great while you work out. With its user-friendly interface, it's great for pro athletes and the fashion conscious alike, harnessing the latest technology for impressive performance.
Key Features:
Lightweight and stylish design with water resistance built in
Wide angle sapphire screen for easy reading
Heartrate monitor using CardioSense HR technology
46-hour battery life with GPS switched on
Routesense GPS built in for performance monitoring
Specification:
Brand

Epson

Model

E11E223052

Weight

2.24 ounces
5. Tissot Men's T0814209705703 T-Race Touch Aluminium Watch
See More Reviews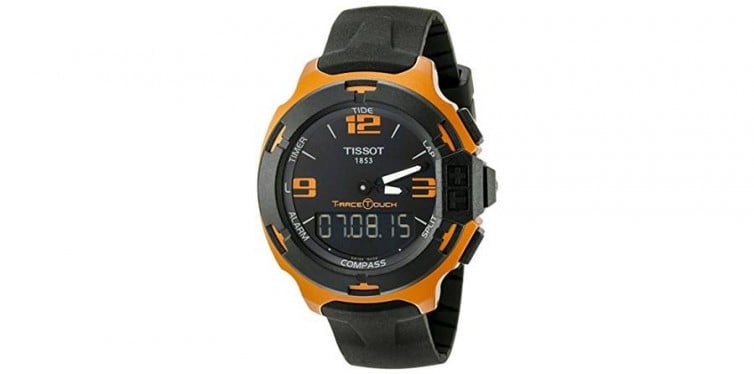 If you want to really turn heads with your watch, this watch from the high quality Tissot brand is really going to make a statement with its striking orange and black case. Its luminescent markers and hands makes it a breeze to see when working out in poor lighting conditions while its Swiss quartz movement is highly accurate.
Water resistant to 100 metres, perfect for swimming, this watch is made from scratch resistant sapphire crystal and features a digital perpetual calendar. With its secure buckle closure, you won't need to worry about losing your pride and joy, and its rubber band is easy to clean and highly functional.
Key Features:
Anti-reflective dial window made from scratch resistant sapphire crystal
Luminescent markers and hands for easy viewing in poor light
Water resistance to 100, suitable for snorkelling and swimming
Swiss quartz movement for high accuracy
Stylish and eye-catching black and orange design
Specification:
Brand

Tissot

Model

T0814209705703

Weight

1.8 pounds
6. Seiko Men's SSC233 Sport Solar Brushed Stainless Steel Watch
See More Reviews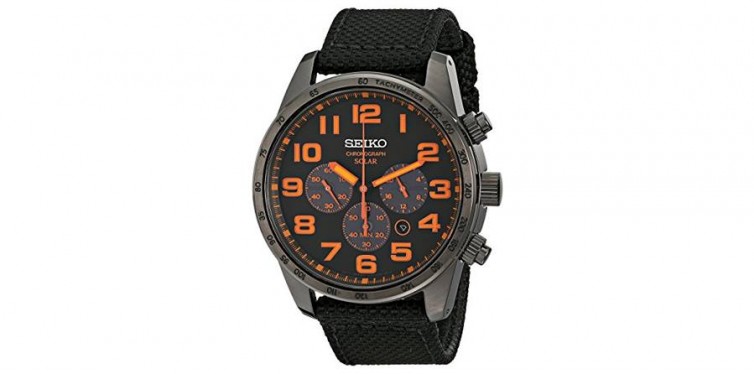 Made by one of the leading watch brands, Seiko, this sports watch won't need its batteries to be replaced since it's solar powered. Its Japanese quartz movement ensures excellent accuracy and thanks to its water resistance to 100 metres, you can even wear this watch while you go snorkelling or swimming without having to worry about causing accidental damage.
Featuring chronograph subdials, this stylish watch has bright orange hands on a dark dial and is made from strong stainless steel for excellent durability. Thanks to its strong buckle closure, and nylon band, it'll also stay firmly and comfortably in place on your wrist.
Key Features:
Solar powered for low ongoing maintenance
Hardlex dial window
Chronograph subdials
Water resistance to 100 metres for swimming or snorkelling
Japanese quartz movement
Specification:
Brand

Seiko Watches

Model

SSC233

Weight

0.32 ounces
7. Suunto Elementum Terra Amber Rubber Strap Digital Watch
See More Reviews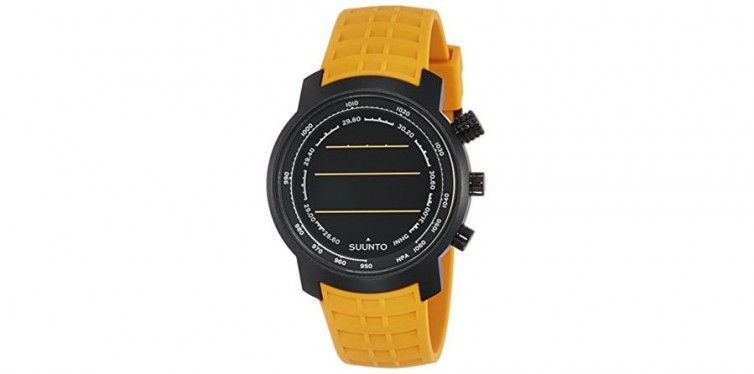 Superbly crafted, this timepiece is made in Finland and takes its inspiration from urban design. Using precision digital technology paired with heritage craftsmanship, this is the ultimate watch for city dwellers who want a watch that they can wear to work just as easily as on their latest outdoor adventure.
Featuring a 3D compass, measurements of weather trends and altitude and a strong stainless-steel case that can withstand the elements, this stylish watch is as functional as it is attractive, and is a true premium choice.
Key Features:
Unique 3D compass built in
Stainless steel case and sapphire crystal glass withstands the elements
Inbuilt altimeter and barometer
Made using heritage Finnish craftsmanship
Uses precision digital technology
Specification:
Brand

Suunto

Model

SS019172000

Weight

1.45 pounds
8. Timex Men's T5E901 Ironman Classic 30 Resin Strap Watch
See More Reviews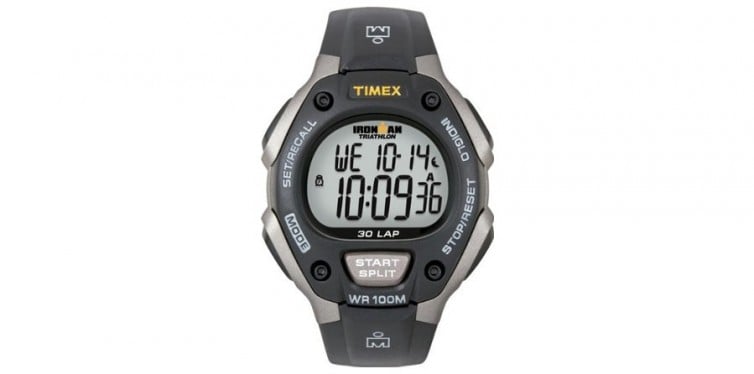 Made to an iconic design and boasting impressive performance, this sports stopwatch has a 30-lap memory and countdown alarm and timer for excellent functionality for committed athletes. Its Indiglo light-up dial makes it really easy to see the time, even when running at night, and its water resistance to 100 meters means that you can go swimming and snorkelling with no problems.
The Ironman Classic is an ultimate choice for any athlete, offering style together with performance, and as it can count up to 99 laps and recall up to 30 laps, it makes reviewing your workout a breeze.
Key Features:
30 lap memory and 99 lap count
Indiglo light-up dial for easy view
Water resistance to 100 metres
Countdown alarm and timer
Buckle closure and resin strap
Specification:
Brand

Timex

Model

T5E901

Weight

3.2 ounces
See More Reviews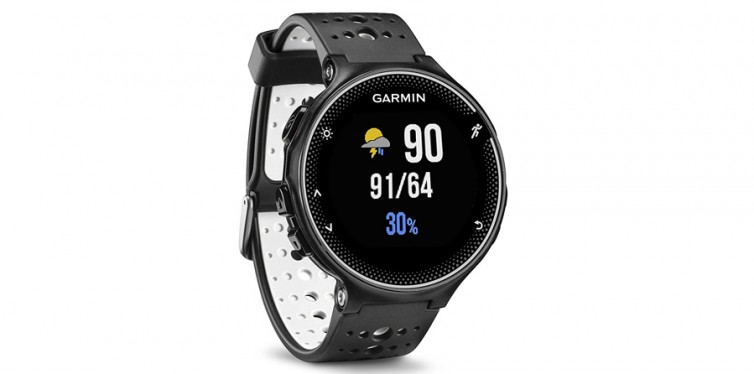 This impressive watch from the leading brand in GPS systems gives audio prompts for easier tracking of lap times and has a bigger screen for easier viewing. With an impressively long battery life, this watch also gives smart notifications so you can view your incoming texts, call alerts and emails, and you can track your activities by counting calories burned, steps taken and tracking distance covered.
The Garmin Forerunner allows you to download customisable applications and watch faces from Connect IQ, and you can also train more efficiently thanks to the training plans and advanced workouts that you can download straight to your watch.
Key Features:
Pairs with compatible smartphones to receive texts, emails and call alert notifications
Connects to Connect IQ for downloadable workouts and training plans as well as customised apps and watch faces
Audio prompts given for easy lap time tracking
44% larger screen for easy viewing
Long battery life, with up to 16 hours when GPS is switched on
Specification:
Brand

Garmin

Model

010-03717-40

Weight

1.44 ounces
10 .Tissot Men's T0484172705700 T-Race Black Chronograph Dial Watch
See More Reviews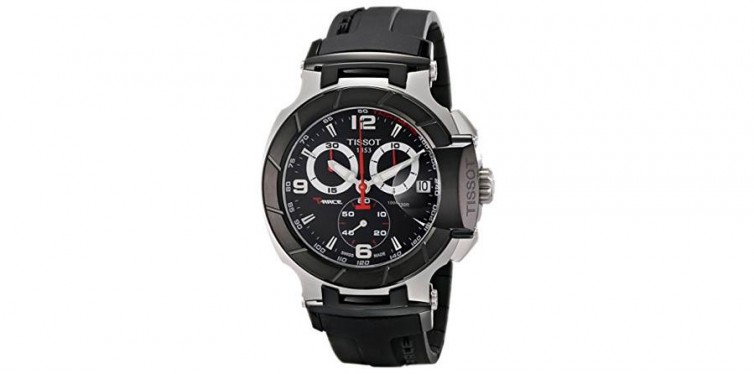 With its highly accurate quartz movement, this stylish watch features a strong and durable stainless-steel case for long lasting elegance. It is water resistant to 100 metres, so you can enjoy a morning swim without worrying abut taking it off, and it also features luminescent Silvertone hands and numerals for easier viewing of the time.
Made by one of the leading brands in men's watches, this Tissot timepiece uses quality craftsmanship and premium materials in its manufacture. It features a chronograph as well as a date display window, and its rubber strap gives this timepiece a sporty look and feel. Easy and comfortable to wear, this is a hard-wearing watch that looks as good in the office as it does in the gym.
Key Features:
Stainless steel case for extra robustness and resilience
Water resistance to 100 metres, suitable for snorkelling and swimming
Luminescent numerals and hands for easier viewing in poor lighting conditions
Rubber strap for a sporty look and feel
Highly accurate quartz movement
Specification:
Brand

Tissot

Model

T0484172705700

Weight

1.85 pounds
Sport Watch Care Guide
Caring for your sports watch needn't be difficult. Both rubber and metal bands and water-resistant watch cases can easily be cleaned with a toothbrush and a small amount of soapy water. Once you've cleaned your watch, dry it gently with a cloth. If you're swimming while wearing your watch, remember to rinse it afterwards using fresh water, especially if you've been swimming in the sea as the salt can damage its components.
Remember to keep your watch away from any contact with chemicals, cosmetics, fragrances and solvents as they could affect its coating or even affect its water resistance by corroding its gaskets.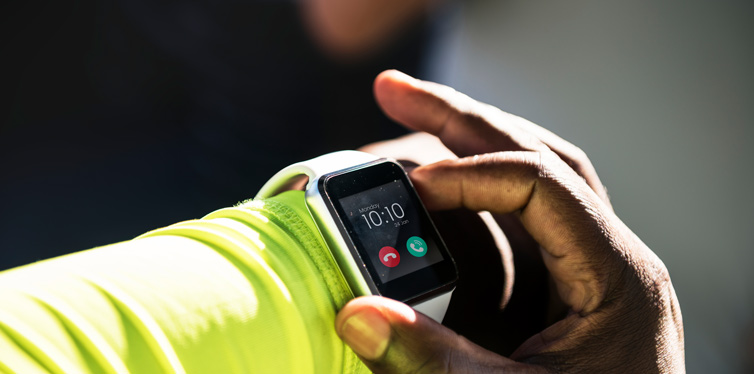 Using A Sport Watch
Although using a sport watch isn't necessarily complicated once you get to grips with it, it can have quite a steep learning curve when you take it out of the box. The first step is to charge it thoroughly as it won't be fully charged when you buy it. It's always advisable to read the manual – yes, I know that reading the manual is conceding defeat, but sometimes it actually helps!
One of the first things you'll need to do is synch the GPS with satellites. You do this by initiating the watch's workout mode and then waiting for it to find a satellite and make a link with it. You should do this while outdoors. You'll know when the linking process is complete as an icon will appear telling you that you can start working out.
Although there's a lot to look at on your watch face, you don't need to have your eyes glued to it while you work out. A few quick glances will be enough to keep on top of your heart rate, distance and time. Once your workout is saved and recorded, you can analyse the data it provides and see how it correlates to your fitness goals, although you might have to connect the watch to your computer with a cable or wireless connection.
Of course, if you aren't a fitness fan and just want a sports watch to make your wrist look more appealing, there's no need to worry about any of the additional features, you can simply use your watch right out of the box in just the same way as any other standard watch!
Digital Vs Analog
Whether you prefer digital or analog watch faces is pretty much a matter of preference, although the general consensus is that if you're looking for a more stylish look to go with a shirt and tie, an analog watch has a more classic appearance. On the other hand, digital watches are sometimes easier to read, which could be something to bear in mind if you want to be able to see at a glance your time and distance.
The most important factor to bear in mind is whether a watch is mechanically or quartz powered, since this determines its long-term accuracy. A quartz powered watch will always be more accurate than a mechanically wound one, and this is often an important factor when it comes to choosing a sports watch.
Things To Consider
There are several things that you might want to bear in mind when choosing your new sports watch to make sure you not only choose one that looks great, but also has all the functions that you are looking for. Some of the possible considerations include:
Battery Life – when you're choosing a sports watch, it's important to choose one that has a long battery life. The best sports watches usually last for several days without requiring a recharge, and that means that they represent a convenient solution. Using GPS and taking calls can be very draining for the battery, so buying a high-quality watch that is up to the task is essential
Water resistance – most sports watches are water resistant, although not all can cope to the same distance. Some are only resistant to 30 metres, whereas others can withstand up to 200 metres and are ideal for scuba divers. If you're planning on wearing it for standard swimming, you'll need a watch that is water resistant to 100 metres.
Extra features – many sports watches have a host of exciting features that make them even better value for money. With heart rate monitors, in-built GPS systems, tachymeters, chronographs and music players often being incorporated into these handy devices, they can be a multi-functional system on your wrist.
Lighting – not all sports watches have inbuilt lighting, however being able to see the time will be important to you if you're planning on exercising in dark conditions or at night. Bear this in mind while making your purchase. While some watches have a light, others feature luminescent numerals and hands so that the time can still easily be read in poor light.
Synching data – some sports watches will synch via Bluetooth to other devices such as smartphones and tablets, others will be able to connect wirelessly and still others will require the use of a USB cable so you can upload your data and analyse it. Choose the option that works best for you.
Replacing straps – most sports watches have replaceable straps, which allow you to prolong the life of your watch or to achieve a stylish new look by choosing a strap in a different material or colour.