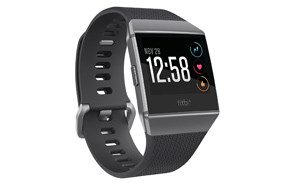 Fitbit Ionic Smartwatch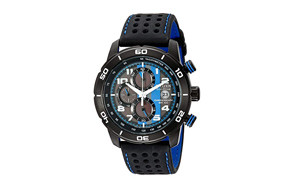 Citizen Men's CA0467-03E "Primo" Sports Watch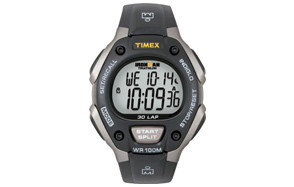 Timex Men's T5E901 Ironman Classic 30 Resin Strap Watch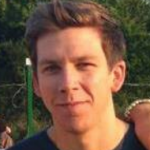 Whether you're an athlete, or whether you just want to look like one, a sports watch could be the ideal choice for you. Finding the right sports watch will make sure you look stylish however you choose to exercise, however choosing a watch that is easy to read, water resistant and shock resistant will make sure that your timepiece can cope with anything you throw at it, whether your idea of working out is in the gym or just lifting the TV remote!
The Best Sports Watch For Men
Sport Watch Care Guide
Caring for your sports watch needn't be difficult. Both rubber and metal bands and water-resistant watch cases can easily be cleaned with a toothbrush and a small amount of soapy water. Once you've cleaned your watch, dry it gently with a cloth. If you're swimming while wearing your watch, remember to rinse it afterwards using fresh water, especially if you've been swimming in the sea as the salt can damage its components.
Remember to keep your watch away from any contact with chemicals, cosmetics, fragrances and solvents as they could affect its coating or even affect its water resistance by corroding its gaskets.

Using A Sport Watch
Although using a sport watch isn't necessarily complicated once you get to grips with it, it can have quite a steep learning curve when you take it out of the box. The first step is to charge it thoroughly as it won't be fully charged when you buy it. It's always advisable to read the manual – yes, I know that reading the manual is conceding defeat, but sometimes it actually helps!
One of the first things you'll need to do is synch the GPS with satellites. You do this by initiating the watch's workout mode and then waiting for it to find a satellite and make a link with it. You should do this while outdoors. You'll know when the linking process is complete as an icon will appear telling you that you can start working out.
Although there's a lot to look at on your watch face, you don't need to have your eyes glued to it while you work out. A few quick glances will be enough to keep on top of your heart rate, distance and time. Once your workout is saved and recorded, you can analyse the data it provides and see how it correlates to your fitness goals, although you might have to connect the watch to your computer with a cable or wireless connection.
Of course, if you aren't a fitness fan and just want a sports watch to make your wrist look more appealing, there's no need to worry about any of the additional features, you can simply use your watch right out of the box in just the same way as any other standard watch!
Digital Vs Analog
Whether you prefer digital or analog watch faces is pretty much a matter of preference, although the general consensus is that if you're looking for a more stylish look to go with a shirt and tie, an analog watch has a more classic appearance. On the other hand, digital watches are sometimes easier to read, which could be something to bear in mind if you want to be able to see at a glance your time and distance.
The most important factor to bear in mind is whether a watch is mechanically or quartz powered, since this determines its long-term accuracy. A quartz powered watch will always be more accurate than a mechanically wound one, and this is often an important factor when it comes to choosing a sports watch.
Things To Consider
There are several things that you might want to bear in mind when choosing your new sports watch to make sure you not only choose one that looks great, but also has all the functions that you are looking for. Some of the possible considerations include:
Battery Life – when you're choosing a sports watch, it's important to choose one that has a long battery life. The best sports watches usually last for several days without requiring a recharge, and that means that they represent a convenient solution. Using GPS and taking calls can be very draining for the battery, so buying a high-quality watch that is up to the task is essential
Water resistance – most sports watches are water resistant, although not all can cope to the same distance. Some are only resistant to 30 metres, whereas others can withstand up to 200 metres and are ideal for scuba divers. If you're planning on wearing it for standard swimming, you'll need a watch that is water resistant to 100 metres.
Extra features – many sports watches have a host of exciting features that make them even better value for money. With heart rate monitors, in-built GPS systems, tachymeters, chronographs and music players often being incorporated into these handy devices, they can be a multi-functional system on your wrist.
Lighting – not all sports watches have inbuilt lighting, however being able to see the time will be important to you if you're planning on exercising in dark conditions or at night. Bear this in mind while making your purchase. While some watches have a light, others feature luminescent numerals and hands so that the time can still easily be read in poor light.
Synching data – some sports watches will synch via Bluetooth to other devices such as smartphones, smart watches for kids and tablets, others will be able to connect wirelessly and still others will require the use of a USB cable so you can upload your data and analyse it. Choose the option that works best for you.
Replacing straps – most sports watches have replaceable straps, which allow you to prolong the life of your watch or to achieve a stylish new look by choosing a strap in a different material or colour.