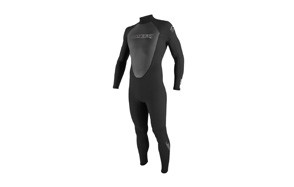 O'Neill Men's Reactor Surfing Wetsuit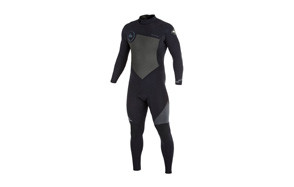 Quiksilver Mens Syncro GBS BZ Full Wetsuit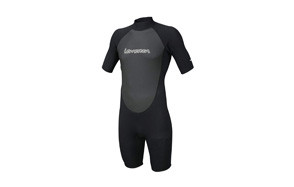 Lemorecn Mens Neoprene Surfing Wetsuit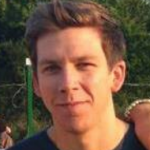 Surfing, just like every other extreme sport, can give you a thrill like no other.  If you're a pro, that is; never face the waves as a rookie. However, even the pros will tell you that the right gear is required when you come face to face with one of nature's most dominant forces.
Since you won't want to go into the ocean unprotected from the elements, best surfing wetsuits are incredibly essential. The only question is which one you'll be donning the next time you hit the beach.
The Best Surfing Wetsuit
Surfing Wetsuit Buying Guide
How We Chose Our Selection of Surfing Wetsuits
Brand - Yes, we know; the consensus about picking products for reviews (or really, any other aspect of the purchasing process) is to ensure that you are never swayed by brand names or any of the popular brands. In truth, there's a lot of veracity to this; the fact that a famous manufacturer designs a product doesn't necessarily mean that it's going to perform much better than any of the offerings being pushed out by the newer brands. However, when it comes to men's wetsuits, it's safe to say that brand names sit on the Iron Throne. But, we didn't let any names sway our choice, and our selection is from an objective point of view. However, given the fact that most of the popular wetsuit brands have a history of optimum performance, it was easy for them to drop the new producers in the dust and claim top spot in our reviews.

Reviews - This is pretty much axiomatic, isn't it? Considering the fact that you could easily get one thing written about a product on the manufacturer's website and see things are not as they seem to be. So, we were careful about what products made it to the list. To wit, we went to various retailer platforms and took a look at reviews from customers and how likely they were to recommend the wetsuits to friends and families.Those whose reviews matched the specifications given by the manufacturers showed a lot of product integrity, and it was quite easy to have them placed on the list of best surfing wetsuits as well.
Price - The price of a product is critical. It's one of the most significant point that people experience when it comes to making purchases of any kind. If a product is considered too expensive, then there's no way they spend on it and vice versa. But, there are exceptions to the case. A product that is expected to be expensive but is being sold at a giveaway price could fuel suspicion of being inferior or a damaged good. In reality, the truth is that you can't expect to get proper quality from a product without shelling out the type of money that reflects your expectations. The same rule goes for purchasing a wetsuit. However, there are also times when the cheaper stuff tends to perform pretty well. Depending on what your needs are, you can get excellent service from affordable options. Full body wetsuits might be your preference, and you should know that they are priced differently from individual pieces. With this understanding, we were careful about the prices of the choices we put here. All of our best surfing wetsuits provide a perfect mix of affordability and functionality, ensuring you get proper value for your money.