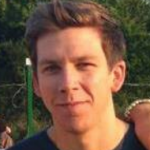 Many individuals know surfing as a watersport but are utterly clueless about another equally rewarding sport called Wakesurfing. Wakesurfing is a fantastic summer outdoor activity you can do on the water that is often combined with regular surfboarding for the ultimate water sports experience. Just like any other sport, it requires specific gear for the complete user experience; in this case, such a piece of equipment is known as a wakesurf board. To help make your hunt for the best wakesurf a breeze, our team has listed ten of the best wakesurf boards, with a few tips on the features to consider before making your personal choice.
The Best Wakesurf Board
Wakesurf Board Buying Guide & FAQ
How We Chose Our Selection Of Wakesurf Boards
Brand - The brands recommended in this article are both globally recognized brands and those that some readers may not be familiar with. All brands were researched into, to determine the quality of all their products, before any selection was made. Some of the brands selected include Driftsun, Hyperlite and
Reviews - Feedback from existing users streamlined our recommendations to these ten. Many studies analyzed offered information on the durability, features, and construction of each product, as well as their performance after continuous use.
Price - We curated our list of favorites with the pockets of readers in mind. We are aware of the various budgets individuals have available for the purchase of a wakesurf board and as such, we provided products with a wide price range. Besides the full range of price, each product is reasonably priced and offers users great value for their money.

Features To Look For In Wakesurf Boards
To determine the perfect board for yourself, there are some aspects of the wakesurf board that must be considered significant, to ensure that your board performs exceptionally in all conditions, no matter how adverse.
Fin Options - Wakesurf boards can be operated with fins ranging from one to as many as five, depending on the use and end goal a rider is hoping to achieve. The different fin configurations of a wakesurf board can easily be compared to that of regular surfboards. Most often, riders use a single fin to keep their boards on a straight path. Single fins are great to prevent the sliding of your board on the water's surface, but they are not helpful when you're looking to increase your speed.
Two fin boards are more popular among riders since they can be used in nearly every wave situation. They offer a rider with more control in the water and enable you to increase your velocity without a lot of effort. For maximum speed, boards with a four fin style setup are highly recommended, as they perform perfectly even in the biggest of waves.
Tail Shape - Your balance on the water as well as how well the tail of your wakesurf board greatly determines your board rides. In total, there are up to eight types of tail styles, with each having a different function.
There is the pintail style, often used in bigger waves due to its narrow design and ability to offer exceptional grip to riders. The square tail is designed to allow you to hit top speeds fast while helping you maintain your footing and also keeping traction. There is also the swallowtail, a style that is commonly chosen by riders. It features a combination of the pin and square tails and is excellent when used on moderate waves for ultimate balance and excellent control.
Rocker - The rocker is not a standard feature among other water sporting activities. It refers to the level of curvature you board possesses when placed on a flat surface, and it is a determinant in the overall performance of your board. A heavy rocker is synonymous to easy maneuvering and increased stability, as it enables the board to sit low in the water. Alternatively, a lighter rocker results in maximum speed, with your board sitting higher on the water's surface.

Rail - The rail of a wakesurf board controls the amount of water the flows over your board. This is easily the most critical part of any wakesurf board, and as such must be studied thoroughly. A thicker rail is advised for beginning riders, as it offers them with extra grip. The steady grip and maximum stability offered by thick rails reduce the ability of your board to conquer higher speeds. Professional surfers often rely on thinner rails that make maximum speed a high possibility, as there's minor resistance in the flow of water over their boards.
Padding - The padding on any wakesurf board must be strategically placed to keep your ride comfortable. Generally, EVA padding is used in the manufacture of standard floatables, and this padding is mostly placed where riders are more likely to rest their elbows and knees when on the towable.
Types Of Wakesurf Boards
There are generally three kinds of wakesurf boards; the surfboards, skimboards and hybrid boards.
Surfboards are the best kind of wakesurf board to start with if you're new to watersports. These boards require little to no effort regarding their control, and they also offer riders with enough balance to learn the ropes.
Skimboards are considered a grade higher than surfboards, and they're ideal for people with a little more experience in the sport, and those who engage in many competitions and tricks. They feature a sleek bottom and as such are considered difficult to use by less experienced surfers.
The final kind of board is the hybrid, and this model is great for newbies who dare to challenge themselves. They are great for doing some tricks and jumps, and they also offer increased balance and control. A hybrid board is the combination of an easy surfboard and the difficult skimboard.

Wakesurf Board FAQ
Q: What is Wakesurfing?
A: Wakesurfing is a watersport that is combined with surfboarding. It involves jumping from the wake of a boat to surfing or riding the waves for the ultimate summer experience.
Q: What are Wakesurf Boards?
A: Wakesurf boards and the necessary gear for wakesurfing. They are engineered to make the activity as comfortable as possible while offering the rider with enough control and stability.
Q: How Do I Clean My Wakesurf Board?
A: Cleaning of a wakesurf board generally involves rinsing it with fresh warm water, to get rid of all kinds of debris. Cleaning must be done after every trip into the water, after which the board is left to dry before being put away in storage. Extreme dirt can be cleaned with a non-abrasive cloth and warm soapy water.
Sources:
Epoxy - Wikipedia
Monocoque - Wikipedia
Fibreglass - Wikipedia