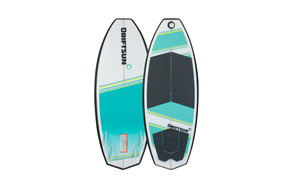 Driftsun Throwdown Wakesurf Board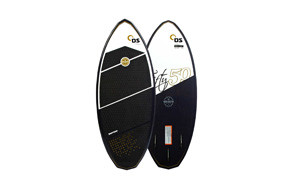 Driftsun Fifty-50 Wakesurf Board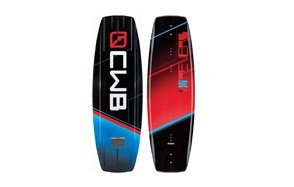 Connelly Reverb 2017 Factory Wakesurf Board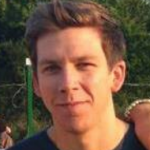 Many individuals know surfing as a watersport but are utterly clueless about another equally rewarding sport called Wakesurfing. Wakesurfing is a fantastic summer outdoor activity you can do on the water that is often combined with regular surfboarding for the ultimate water sports experience. Just like any other sport, it requires specific gear for the complete user experience; in this case, such a piece of equipment is known as a wakesurf board. To help make your hunt for the best wakesurf a breeze, our team has listed ten of the best wakesurf boards, with a few tips on the features to consider before making your personal choice.
The Best Wakesurf Board
Wakesurf Board Buying Guide & FAQ
How We Chose Our Selection Of Wakesurf Boards
Brand - The brands recommended in this article are both globally recognized brands and those that some readers may not be familiar with. All brands were researched into, to determine the quality of all their products, before any selection was made. Some of the brands selected include Driftsun, Hyperlite and
Reviews - Feedback from existing users streamlined our recommendations to these ten. Many studies analyzed offered information on the durability, features, and construction of each product, as well as their performance after continuous use.
Price - We curated our list of favorites with the pockets of readers in mind. We are aware of the various budgets individuals have available for the purchase of a wakesurf board and as such, we provided products with a wide price range. Besides the full range of price, each product is reasonably priced and offers users great value for their money.

Features To Look For In Wakesurf Boards
Before you go ahead and dive right in to purchase a wakesurf board, we recommend that you consider some of the essential features that we've compiled below. This is by no means an exhaustive list but it will help guide your decision and help you invest in the best wakesurf board. This is especially important if you are new to the sport as you need to be able to control your board over the water. Features like the base, tail and rail can make all the difference to your performance.
Base - You have quite a few options when it comes to the style and base of your board, including concave, channeled, smooth and v-spine. Depending upon your level of expertise and how challenging the wake conditions will determine which style you go for. Concave boards are popular because they have round impressions built into their base. The benefit of this being that they provide a much easier pop so that you can ride higher.
Rocker - This refers to the section of the wakesurf board that gives it the overall shape. While all wake surfboards are typified by having an arc to a greater or lesser degree, the extent of that arc is what can either assist or challenge the rider. There are two main styles of rocker; continuous or three-stage.
Continuous - If your preferred style of riding is to stay on the water rather than catching big air, then you need a continuous rocker that features one smooth continuous curve. Much easier to control so better for when you're starting out although arguably a lot less fun as you won't get as much flight or height.
Three Stage - This style of rocker looks very different in that it's more heavily curved and has a very distinctive bend in the design. If you're the kind of surfer who likes to get lots of air, then you're going to have heaps of fun out on the water with a three-stage rocker but be warned, they're much harder to control due to their lack of defined edges. They're also a bit more punishing on the body as landings are harder plus just the act of getting upright is more difficult. Fun, yes, but challenging too! Definitely a choice for those among you with strong cores.
Flex - It's important to decide upon the level of flexibility you require. The more you advance and the more adventurous you get, the more flex you'll appreciate.
Fins & Tail Types
As with surfboards and paddleboards, wakesurf boards feature fins which help keep your board pointing in the right direction. The type of fin you go for will again be related to your level of skill and expertise and also your intended use. The tail is an essential element in your wakesurf board and totally affects the balance and overall ride. There are currently eight key tail styles you can go for and each has their unique characteristics and benefits. Let's quickly run through them now.
Bat Tail - The most common style, featuring a broad tail which makes it the most stable kind of board in the water and the easiest to maneuver and manage.
Pin Tail - A narrow style board which is ideal for catching bigger waves. The smaller tail gives lots of grip and dip in the water.
Square Tail - If you want to glide through the water at peace, this is an excellent design, quickly propelling you through the water.
Squash Tail - Another highly popular design on account of their adaptability and ability to cope with different wave and water conditions.
Round Tail - A versatile board which is an excellent option for riders who travel a lot and like to try out different wave conditions. It's spacious so stable with a side back for fun turns and basic tricks.
Half Moon Tail - Not as popular or commonly found, it's a more minimalist design that's ideally suited to performing tricks.
Diamond Tail - A combination between a squash and pin tail design, the diamond offers fast pace over the water combined with maneuverability. It's a great option for riders looking for progression from their board.
Swallow Tail - This is another hybrid design, taking its inspiration from the pin and square tail boards. It's best suited to riding moderate waves and delivers a good amount of maneuverability combined with speed.
Rail Types
Rail - This element of your board is responsible for controlling the amount of water that flows over your board. The thicker the rails, the more stability and grip you will have but the slower you will travel. There are three main styles of rail that most wakesurf boards offer.
Full Trail - Best suited to beginners as it offers the smoothest and most stable ride and is an excellent entry board while you're building up confidence and ability.
Blended Rail - This style of rail combines the best of both worlds, delivering an element of stability without hindering the performance factor. This makes it an excellent intermediate choice board.
Hard Rail - Better suited to riders with more experience who require less stability and want the flexibility to perform tricks.
Wakesurf Boards FAQ's
Q: What different styles of wakesurf boards are available?
A: There are three main styles of wakesurf board known as surfboards, skimboards and hybrids.
If you're a newbie and just starting out, then a surfboard style will provide you with the most amount of control and give you an opportunity to play around with your balance.
Stepping up a grade, we then have the skimboard which is better suited for intermediates or riders looking to make things a little more interesting by introducing tricks and stunts. This style of board features a sleeker bottom which is harder to control but faster in the water.
Finally, you could go for a hybrid board which is a versatile option, combining both the ease of control of a surfboard with the fun and challenging aspect of the skimboard. If you're starting out but you already know you're going to be hooked on wakesurf boarding, then this hybrid style will give you room for progression and save you spending more down the line upgrading to a more challenging board.
Q: How do I clean and maintain my wakesurf board?
A: Even though you're out on the water, your board is still likely to come into contact with all kinds of debris so cleaning with fresh, not salt-water is a must. We recommend that you clean your wakesurf board after every trip and make sure that it's thoroughly dry before you store it away. If your board is really dirty, you can simply clean it with a mild soapy detergent and wipe down with a soft washcloth.
The only other element you need to maintain is the fins, especially if you've opted for a style that features detachable ones. Always double-check to make sure that they've been thoroughly re-tightened before you head back out onto the water.
Sources:
Epoxy - Wikipedia
Monocoque - Wikipedia
Fibreglass - Wikipedia