Best Wakesurf Boards In 2022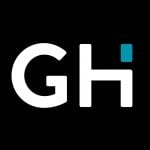 This product guide was written by GearHungry Staff
Last Updated
January 31, 2019
GearHungry Staff
GearHungry Staff posts are a compilation of work by various members of our editorial team. We update old articles regularly to provide you the most current information. You can learn more about our staff
here
.
GearHungry may earn a small commission from affiliate links in this article.
Learn more
Many individuals know surfing as a watersport but are utterly clueless about another equally rewarding sport called Wakesurfing. Wakesurfing is a fantastic summer outdoor activity you can do on the water that is often combined with regular surfboarding for the ultimate water sports experience. Just like any other sport, it requires specific gear for the complete user experience; in this case, such a piece of equipment is known as a wakesurf board. To help make your hunt for the best wakesurf a breeze, our team has listed ten of the best wakesurf boards, with a few tips on the features to consider before making your personal choice.
The Best Wakesurf Board
Driftsun Throwdown Wakesurf Board




We set off on an incredible wakesurfing journey with a review of the very best wakesurf board and our personal favorite as a team, the Driftsun Throwdown Wakesurf Board. Driftsun is one brand responsible for the manufacture and distribution of fantastic surf style boards for both intermediate and beginner riders. All their boards possess features that make them completely customizable, allowing a rider to grow into them with ease. Not only are they comfortable, but Driftsun boards are also engineered by professionals to offer expert precision while paving the way for high speeds and maneuverability.
With such a terrifically designed board such as the Driftsun Throwdown by your aide, you receive all the confidence you need to practice your various new stunts, and ultimately take your surfing skills to higher levels. The custom shape of this wakesurfing board is excellently done, with a construction that features the use of a natural wood stringer, finished by hand with layered glass and epoxy. The layered surface is made from fiberglass, and this makes your board look great underwater.
For maximum comfort during any extended ride, the Throwdown wakesurfing board features an EVA traction pad with a kicktail and can boast of an excellent quad fin setup for easy customization whenever a rider pleases. With the quad fin setup, riders have the chance to remove their fins and experience a more liberal ride. During the construction of this surfing board, Driftsun concentrated on three main factors; achieving stability, responsiveness and speed. These three aspects shape up the build of this board. The dual concave design of this board, coupled with its square nose and rocker line delivers a super responsive and fast ride to surfers, while the low rail and rolled edges of the board ensure maximum stability. So get your swimming trunks ready and start your water adventure.
Key Features:
4′ 8″ Surf Style
Diamond Machine Cut EVA Traction Pad
F4 Quad fin set up
Dual Concave base
Specification:
Brand

Driftsun

Weight

12.8 pounds
Connelly Reverb 2017 Factory Wakesurf Board




The Conelly Reverb 2017 Factory Wakeboard is a fantastic board that must be purchased as soon as it is seen. It comes with a deep channel that enhances user control, making it the ideal board for all professional riders. Featuring a system 80 core and amazing Optima Bindings, the Reverb Factory Wakeboard guarantees toughness for its riders and also delivers maximum strength, no matter the wave. This cheap wakesurf board is one of the many products produced by Conelly, a brand that specializes in the manufacture of clothing and wakeboards. All items launched by this company never slack concerning efficiency, lifespan, and durability.
The Reverb Factory Wakeboard offers a wide range of weights to cater to riders of all ages adequately. It is constructed with four fiberglass fins, with the center fin being detachable to help riders make smoother landings and also transition smoothly between two edges, the Reverb Factory Wakeboard has a v-tech in tip and tail. Another significant element included in its design is the extendable ABS rail for increased board strength and safety. Besides the vast range of board weights, the Reverb wakeboard is also available in multiple binding and board sizes, spoiling the potential user for a choice, as he gets to select the best model according to this requirement.
With an added manual and guidebook, this wakeboard makes for an excellent gift for beginning surfers and wave riders. If you love water activities, make sure you also check our guide to the best fishing kayaks.
Key Features:
Full-length center spine
System 80 core
V-tech in tip and tail
Abs rail
AIRHEAD PFISH Wakesurf Board

Greatness comes in many forms and across various disciplines. In the world of surfing, with our focus firmly on wakesurfing, fame sits pretty in the way of the Airhead Pfish Wakesurf Board. This Pfish board from Airhead is exceptionally designed with a skim style to cater to the more experienced wakesurfing riders. Even though the Airhead Pfish isn't the most suitable brand for individuals entirely green to the world of watersports, this board from Airhead is forgiving to beginners and makes it possible for them to start swiftly, thanks to its full shape feature and its fishtail setup.
The main focus of this women's wakesurf board, from the view of its manufacturers, is to create a watersport gear that can push the limits of expert wakesurfers and encourage them to try higher, more daring stunts while riding the waves. With amazing features geared toward delivering the best in stability and support, the Airhead Pfish wakesurf board is all the confidence you need as a rider to keep practicing your enticingly dangerous stunts. The total weight capacity of this board is a whopping 175 lbs, and this maximum weight enables the effortless gliding of your board over the water. Even though the size can prove to be limiting to some adults, it is a necessary evil needed to ensure adequate delivery of a high-quality ride.
Catch some air over the weekend by taking a trip to the beach for a surfing ride. Make use of the double fin setup of the Pfish wakesurf board, as well as its thickly grooved EVA deck, features geared towards offering users with an excellent grip and hold on traction. With this board from Airhead, any professional rider will be doing shove-its and air reverses in no time. Don't forget to carry your waterproof camera with you cause you'll want to take photos of the amazing waves.
Key Features:
Fishtail setup
Weight capacity of 175 lbs
Thickly grooved eva deck
Two fins
Specification:
Brand

Airhead

Model

AHWS-F02

Weight

8.1 pounds
Driftsun Fifty-50 Wakesurf Board




Get up and stay there with ease, thanks to one of the best men's wakesurf boards in the market currently. The Driftsun Fifty-50 Wakesurf board is an excellent board on which your confidence can be built and nurtured, and it's also a board engineered to deliver maximum stability wherever your surf. The Fifty-50 Wakesurf board acts like a brand new canvas where learning is made easy, as its general design mimics with high accuracy that of a regular surfboard. It also reduces the effort needed from a rider, thanks to its more top speed construction style and its tri-fin style setup.
The number of fins you use is left to your discretion, be it one, two, or three and this style setup offers riders unlimited control over how they surf, helping them build both their comfort levels and surfing skills. To improve upon the precision and maneuverability of this wakesurfing board, it features an EVA pad and kicktail, combined with a compression molded design, seen in many newer models of the wakesurf board. For its construction, the Fifty-50 board features a custom-shaped EPS Core with a natural wood stringer, a low profile kicktail with a diamond machine cut EVA traction pad, reinforced carbon fiber rails, full carbon fiber wrap, and a polished epoxy fiberglass hand finish.
A purchase provides riders with their amazing wakesurf board, alongside a surf rope for a more exciting day on the water. It's time to surf with the Driftsun Fifty-50 wakesurf board, are you ready? You may also be interested in some of the best inflatable kayaks from our list. Check them out.
Key Features:
Tri fin style setup
Compression molded design
Eva pad and kicktail
4′ 9″ skim style wakesurf board
Specification:
Brand

Driftsun

Weight

11.3 pounds
Hyperlite Landlock Wakesurf Board



Hyperlite is a genuinely excellent brand. The company has developed countless products that help the everyday man in his daily activities and occasional hobbies. The brand is also responsible for the manufacture of high-quality products that are not only durable but are also well suited for their intended use and are finally reasonably priced. These features, together with many others are reasons why our team recommends the Hyperlite Landlock Wakesurfer for your next trip on the waves. Engineered for a more laid back and thoroughly enjoyable ride, the Landlock wakesurfer performs excellently as a beginner's wakesurf board.
This wakesurfer board offers a customizable construction from layered glass that is aesthetically appealing on water. This Monocoque construction system involves the integration of top and bottom glasses into one entity. The combination thus, increases the overall durability of the product, with higher resistance to impact. The wakeboard is also offered maximum stability via an increased board platform surface area, working together flawlessly with the rolled edges of the board. If you're a rider with special needs and surfing requirements, we recommend this board for all your needs, mainly because of its tri-fin setup that makes all forms of customization possible. The tri fin setup of the Landlock board helps you discover just how versatile your board can be, helping you save money intended for different types of boards for other more pertinent issues.
With the Landlock wakesurfing board, your comfort and traction are not compromised on in any way. Sitting atop this board is a large EVA foam pad that disperses your weight effortlessly as you wish. The icing on the cake is the one-year warranty users receive from the company with every purchase made. If you love these kinds of water sports, make sure you also check our guide to the best kneeboards.
Key Features:
Customizable
EVA foam pad
Rolled Edge Profile
Single Concave Fore Body
Specification:
Brand

Hyperlite

Model

83781012

Weight

16.8 pounds
Wave Bandit Shred Sled 48 Twin

The Wave Bandit Shred Sled is not referred to as the easy rider for no reason. It is the ultimate wake surfing machine, designed to suit both first-timers and shred masters. Its design promises to have you styling down in no time, no matter your level of experience. Opt for the best product concerning value for money. The Wave Bandit is one of such products. Aside it being of great value, this shred sled from Wave Bandit features a shape and size that makes it a suitable choice for all children interested in water sports and surfing to be precise.
It features easily removable safety twin fins and a unique dual-composite core, constructed to provide stiffness for speed via the use of a high-pressured construction. The pro-style leash is combined with a leash plug in the design of this wakesurfing board for ultimate stability and comfort, while the grip is made excellent through the use of surf wax. With the Wave Bandit Shred Sled, there's no wave you can't conquer and no ocean you can surf on comfortably.
All women's wakesurf board from Wave Bandit are handmade in the beautiful city of California, where real surfers thrive all day long, in the joys of surfing. A lover of surfing designs every item and as such, it is made with care and caution to be the perfect fit for any rider, be it a beginner or an experienced surfing veteran. And with an extremely exciting price, you will always smile whenever it's time for your next surfing experience. The only thing stopping you currently from ripping the waves is the fact that you don't possess a Wave Bandit Shred Sled. Make sure you also check our guide to the best surfing wetsuits.
Key Features:
Dual-composite core
Pro-style leash
Kid-friendly soft surfboards
High-pressure construction
Specification:
Brand

Wave Bandit

Model

WB48G

Weight

3.2 pounds
Hyperlite 2018 Broadcast Wakesurf Board

The Hyperlite family is one of productivity, beauty, and durability. All products are top-notch, innovative, and filled with some of the world's best technologies for the comfortable use of customers. When it comes to the best boards for wakesurfing, Hyperlite is the leading brand, with many of their models being sold across the globe. They understand the various needs of their customers and use design to deliver ideal solutions that don't just work but look good too. Let's take a closer look at the Hyperlite Broadcast Wakesurf Board.
Are you looking for a board that makes tearing through the water at top speeds extremely easy and effortless? You might want to give the Hyperlite Broadcast a second look. This wakesurf board is manufactured with all the positive aspects of a traditional surfboard, enabling any rider to take on the waves with ease; however, the surf style of this board alone doesn't make it as excellent as it should be. The Broadcast board offers riders a large surface area even though the board is generally short in size. This surface area is created via the board being compression molded during its construction.
Versatility is critical in any surfing and as such, producers of the Broadcast provide riders with a board that can be used not only with one or two but three different fins. This tri-fin system, in collaboration with the double edge rail system of the Hyperlite Broadcast board, make it a suitable unit for surfing stuntmen and beginning riders alike. Additional features of this board include a machined EVA traction, layered glass, a monocoque construction and certification from Shaun Murray! The Hyperlite Broadcast board is an excellent choice for your next summer surfing adventure. 
Key Features:
Compression molded
Tri fin system
Double edge rails
Fully customizable
Specification:
Brand

Hyperlite

Model

837810

Weight

35 pounds
O'Brien Nalu WakesurferO'Brien Nalu Wakesurfer

There is so much to be said about the O'Brien Nalu Wakesurfer, and even a prominent spot at the top ten list of best wakesurf boards won't do it enough justice. This wakesurfing board is a delight to use by all beginners and intermediates. It makes use of a feather core, with its skim style featuring a sharper tail and smaller fins for greater balance and performance. The Nalu makes the catching of small and more massive waves completely effortless, thanks to its flat spot that is larger than average, combined with its single fin system design. If your last board was nothing to write home about, create a new story with this board from O'Brien.
The Nalu also features a concave top deck and a compression style of construction that sets it apart considerably from all competition. At higher speeds, the Nalu is simple to maneuver thanks to its design nature, and the streamlining of its frame. The concave base is also an excellent feature that increases the edge to edge transitioning response time for riders. This is one of the fastest selling wakesurfer boards in today's market for people looking to join in on all the fun. It hardly struggles to be noticed from among the vast range of options due to its classic style, features, durability and reasonable price tag.
These wakesurfer boards is an utterly timeless classic, and it's a superb way to introduce anyone to the beautiful world of wakesurfing. Instil confidence in any potential wakesurfer and get them started on the right path by getting this board for them as their very first board; you'll have them grinning widely whenever it's time to surf.
Key Features:
Concave top deck
Single fin box
Feather core
Construction: Compression
Specification:
Brand

O'Brien

Model

2181262

Weight

8 pounds
Hyperlite Time Machine Wakesurf Board 2018

The new Hyperlite Time Machine Wakesurf Board has quickly become one of the most recognized boards in the surf line-up of Hyperlite, and also one of the best wakesurfing boards on the market for riders. This wakesurfing board is one of the few board designs that features a full cork top sheet for super reliable grip that is unique to its design. The cork topped surf design of the Time Machine wake surfing board makes it explosive, fast and agile. There's so much more to this board than its good looks and mad traction, we can assure you.
The Hyperlite Time Machine board features a playful shape that appeals to many riders globally. It is constructed to feature a dual concave body and a more extensive swallowtail design for intense levels of momentum. The hollow nature of this board's design makes edge-to-edge response possible, while the swallowtail design sustains the board's skill during high speeds. Many users of this board appreciate it because, despite its playful nature, the Time Machine board from Hyperlite is still astonishingly faster than many other models in existence.
Other features of this wakesurfing board include a sharper rail design, a chipped tip nose that helps prevent board burying, a traction pad that delivers arch support to the rider and finally, the Futures Fin system that makes customization swift and straightforward. The futures system is included in the design of this board to make the changing of the fin setup very easy for riders. With this feature, riders can opt for a more playful feel by riding their board as a twin fin or as a quad fin for slashes on the lip of a wave and big bottom turns. 
Key Features:
Dura-Shell Construction
Dual Concave Fore Body
Chop Tip Design
Full Cork Top
Specification:
Brand

Hyperlite

Model

Time Machine Wakesurf Board 2018

Weight

18.5 pounds
Liquid Force Happy Pill Wakesurfer

Enjoy a good time, all the time with just what the doctor prescribed; the Liquid Force Happy Pill Wakesurfer. The Happy Pill is a stable yet maneuverable and snappy board which features a full, round shape, with a quad fin setup. The fun and playful form of this wakeboard is just what the wakesurf doctor prescribed for your next surfing trip! It is a real quiver killer and is suitable for everyone on the boat. Liquid Force manufactures this board, and it is a mainstay in the company's line-up of most recognized boards.
The Happy Pill Wakesurfer enables you to surf waves of all shapes and size, thanks to its short, study squaretail shape. This construction system generates ample drive down the tide for the board, while the full round rail design offers smooth, predictable turns alongside tons of stability while you surf. Unlike many boards from other manufacturers, this wakesurfing board Is a high volume unit that sits higher in water, giving you the freedom to stay within the water's sweet spot for an extended period.
The Happy Pill wakesurfing board is built not only to perform, but also to withstand the summer and all the heat it brings. It features a lightweight design made possible through the use of a CNC'd EPS foam core, with an impressive level of durability made possible via the use of a vacuum formed shell. An additional feature of this board is the EVA grooved traction used for both its rear and frontage, with kick stops and arch backs. Have all sorts of fun with this wakesurfing board, depending on your mood. It is an enjoyable board to own, and it's the perfect board prescription for every surfer.
Key Features:
Lightweight Core Outer Shell
Short, Stubby Squaretail Shape
Quad Fin Set-Up
Eva Grooved Traction with Arch Bars & Kick Stops
Specification:
Brand

Liquid Force

Model

Happy Pill Wakesurf Board 2018

Weight

35 pounds
Wakesurf Board Buying Guide & FAQ
How We Chose Our Selection Of Wakesurf Boards
Brand - The brands recommended in this article are both globally recognized brands and those that some readers may not be familiar with. All brands were researched into, to determine the quality of all their products, before any selection was made. Some of the brands selected include Driftsun, Hyperlite and
Reviews - Feedback from existing users streamlined our recommendations to these ten. Many studies analyzed offered information on the durability, features, and construction of each product, as well as their performance after continuous use.
Price - We curated our list of favorites with the pockets of readers in mind. We are aware of the various budgets individuals have available for the purchase of a wakesurf board and as such, we provided products with a wide price range. Besides the full range of price, each product is reasonably priced and offers users great value for their money.

Features To Look For In Wakesurf Boards
Before you go ahead and dive right in to purchase a wakesurf board, we recommend that you consider some of the essential features that we've compiled below. This is by no means an exhaustive list but it will help guide your decision and help you invest in the best wakesurf board. This is especially important if you are new to the sport as you need to be able to control your board over the water. Features like the base, tail and rail can make all the difference to your performance.
Base - You have quite a few options when it comes to the style and base of your board, including concave, channeled, smooth and v-spine. Depending upon your level of expertise and how challenging the wake conditions will determine which style you go for. Concave boards are popular because they have round impressions built into their base. The benefit of this being that they provide a much easier pop so that you can ride higher.
Rocker - This refers to the section of the wakesurf board that gives it the overall shape. While all wake surfboards are typified by having an arc to a greater or lesser degree, the extent of that arc is what can either assist or challenge the rider. There are two main styles of rocker; continuous or three-stage.
Continuous - If your preferred style of riding is to stay on the water rather than catching big air, then you need a continuous rocker that features one smooth continuous curve. Much easier to control so better for when you're starting out although arguably a lot less fun as you won't get as much flight or height.
Three Stage - This style of rocker looks very different in that it's more heavily curved and has a very distinctive bend in the design. If you're the kind of surfer who likes to get lots of air, then you're going to have heaps of fun out on the water with a three-stage rocker but be warned, they're much harder to control due to their lack of defined edges. They're also a bit more punishing on the body as landings are harder plus just the act of getting upright is more difficult. Fun, yes, but challenging too! Definitely a choice for those among you with strong cores.
Flex - It's important to decide upon the level of flexibility you require. The more you advance and the more adventurous you get, the more flex you'll appreciate.
Fins & Tail Types
As with surfboards and paddleboards, wakesurf boards feature fins which help keep your board pointing in the right direction. The type of fin you go for will again be related to your level of skill and expertise and also your intended use. The tail is an essential element in your wakesurf board and totally affects the balance and overall ride. There are currently eight key tail styles you can go for and each has their unique characteristics and benefits. Let's quickly run through them now.
Bat Tail - The most common style, featuring a broad tail which makes it the most stable kind of board in the water and the easiest to maneuver and manage.
Pin Tail - A narrow style board which is ideal for catching bigger waves. The smaller tail gives lots of grip and dip in the water.
Square Tail - If you want to glide through the water at peace, this is an excellent design, quickly propelling you through the water.
Squash Tail - Another highly popular design on account of their adaptability and ability to cope with different wave and water conditions.
Round Tail - A versatile board which is an excellent option for riders who travel a lot and like to try out different wave conditions. It's spacious so stable with a side back for fun turns and basic tricks.
Half Moon Tail - Not as popular or commonly found, it's a more minimalist design that's ideally suited to performing tricks.
Diamond Tail - A combination between a squash and pin tail design, the diamond offers fast pace over the water combined with maneuverability. It's a great option for riders looking for progression from their board.
Swallow Tail - This is another hybrid design, taking its inspiration from the pin and square tail boards. It's best suited to riding moderate waves and delivers a good amount of maneuverability combined with speed.
Rail Types
Rail - This element of your board is responsible for controlling the amount of water that flows over your board. The thicker the rails, the more stability and grip you will have but the slower you will travel. There are three main styles of rail that most wakesurf boards offer.
Full Trail - Best suited to beginners as it offers the smoothest and most stable ride and is an excellent entry board while you're building up confidence and ability.
Blended Rail - This style of rail combines the best of both worlds, delivering an element of stability without hindering the performance factor. This makes it an excellent intermediate choice board.
Hard Rail - Better suited to riders with more experience who require less stability and want the flexibility to perform tricks.
Wakesurf Boards FAQ's
Q: What different styles of wakesurf boards are available?
A: There are three main styles of wakesurf board known as surfboards, skimboards and hybrids.
If you're a newbie and just starting out, then a surfboard style will provide you with the most amount of control and give you an opportunity to play around with your balance.
Stepping up a grade, we then have the skimboard which is better suited for intermediates or riders looking to make things a little more interesting by introducing tricks and stunts. This style of board features a sleeker bottom which is harder to control but faster in the water.
Finally, you could go for a hybrid board which is a versatile option, combining both the ease of control of a surfboard with the fun and challenging aspect of the skimboard. If you're starting out but you already know you're going to be hooked on wakesurf boarding, then this hybrid style will give you room for progression and save you spending more down the line upgrading to a more challenging board.
Q: How do I clean and maintain my wakesurf board?
A: Even though you're out on the water, your board is still likely to come into contact with all kinds of debris so cleaning with fresh, not salt-water is a must. We recommend that you clean your wakesurf board after every trip and make sure that it's thoroughly dry before you store it away. If your board is really dirty, you can simply clean it with a mild soapy detergent and wipe down with a soft washcloth.
The only other element you need to maintain is the fins, especially if you've opted for a style that features detachable ones. Always double-check to make sure that they've been thoroughly re-tightened before you head back out onto the water.
Sources:
Epoxy - Wikipedia
Monocoque - Wikipedia
Fibreglass - Wikipedia
Sign Up Now
GET THE VERY BEST OF GEARHUNGRY STRAIGHT TO YOUR INBOX