Last updated:
15 Dec 2020
16 Gifts For Soccer Lovers In 2021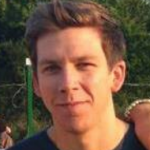 This product guide was written by Jordan Carter
Published
August 27, 2019
Who doesn't love the beautiful game? The glory, the heartbreak, drama, the heart-in-your-throat terror. Soccer (football, whatever) has everything. Whether it's the anticipation of kick-off to the sweaty-palms of the closing seconds, there's something for even the most ardent anti-sport. This is why gifts for soccer lovers (or gifts for football lovers, for our European friends) are always appreciated, and today, we've found soccer gift ideas of world-class, Premier League quality.
Whether you're searching for soccer gifts for him to help prepare for the upcoming (European) season or just want to treat yourself after a stressful summer of will he/won't he transfer stories and rumors, you will find something to tide you over until August 9th.
The Best Gift For Soccer Lovers
The best!
Gear, gadgets & stuff for men
Straight to your inbox