Best Swimming Earphones In 2022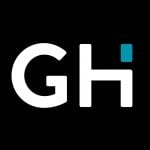 This product guide was written by GearHungry Staff
Last Updated
March 6, 2019
GearHungry Staff
GearHungry Staff posts are a compilation of work by various members of our editorial team. We update old articles regularly to provide you the most current information. You can learn more about our staff
here
.
GearHungry may earn a small commission from affiliate links in this article.
Learn more
Are you seeking a little more motivation to push through that final pool lap? Or are you in need of a companion for your morning jogging sessions? Or maybe, your gym sessions require a little more oomph to get you in the mood, especially those weightlifting moments when boredom kicks in. Regardless of what situation you are in, there is no denying that bringing music into all our sporting routines can be a game changer. Being able to enjoy music underwater isn't dependent on the kind of player employed but rather, the mechanisms behind its construction. To receive an adequate level of listening enjoyment, your headphones must not only stay secure in your ear but must also be made from materials that don't allow water entry- in other words, only the best swimming earphones will do. Get ready for the ultimate breakdown of the best waterproof headphones for swimmers.
The Best Swimming Earphone
H20 Audio Waterproof Surge Sportwrap+ Swimming Earphones
There's a lot of joy and relaxation offered by music whenever it is used to carry out an activity. From regular chores to sporting activities, music increases our momentum, gives us the power to push through various reps and also relaxes our bodies so much, we hardly realize when we're breaking records. For swimming, music works the same way. It is therefore essential for swimmers to have swimming earphones during their time underwater. These waterproof earphones for swimming require a lot of detail, as they are often manufactured with countless features that enhance their performance. The first swimming earphone on our list of recommendations is this beauty from H2O Audio,  a California-based company and leaders in the manufacturing of swimwear equipment. They have not only collaborated with 12-time Olympic medallist Natalie Coughlin and legendary surfer Laird Hamilton to product great swimwear designs but have also come up with the H2O Audio Surge Sportwrap+, a well-designed unit made for swimming enthusiasts by their fellow swimmers.
Designed for athletes by athletes, the H20 Audio Surge headphones are 100% waterproof stereo earphones, with innovative and highly satisfying technology. It features a modern design with enough innovation to blow the goggles off your nose and to produce the best sound underwater with premium bass, the headphone technology uses the highest quality internal sound components that can withstand heavy rain, sweat, and complete submersion to 12ft/3.6m underwater. These in-ear headphones are the perfect headphones for working out, gym, swimming, surfing, and paddle boarding, biking, as running earphones, and many more.
H2O Audio waterproof wireless earphones are certified by an independent audio lab and are known to produce the best sound response in the headset and multimedia industry. With over 15 years of growth and several patents, H2O Audio headphones guarantee that you will not leave you disappointed. These headphones were developed mainly for head-mounted MP3 players in mind, and as such, it uses the high-quality H2O Audio speakers as the Surge+. For long-lasting performance and to deliver high-quality fit, function, and durability, the H20 Audio Surge headphones are precision-engineered and individually tested. They stay sturdy during even the most rigorous of activities such as flip turns and with six ear tip sizes, they also provide a customizable fit.
To capitalize on fit, comfort and listening awesomeness, these headphones are created with five different tip shapes and two different bud shapes that perform exceptionally.
With superior bass, the waterproof headphone technology produces the best possible sound using the highest quality internal sound components. To make it comfortable for you, it has been designed to promote proper alignment of the earbuds with the ear canal via its ergonomic shape. There are other exciting features possessed by the H20 Audio waterproof headphones which include its waterproof rating, listed up to 3.6m and the 1-year warranty will certainly come in handy if they are not up to scratch in terms of performance. What's more, the headphones are incredibly versatile as they perform well out of the water too and resultantly.
Key Features:
100% waterproof stereo earphones
Superior sound
1-year warranty.
Comfortable & easy to use
Specification:
Brand

H2O Audio

Model

SG8-BK-SHO

Weight

0.96 ounces
HydroActive Short-Cord Waterproof Swimming Earphones
Are you fed up with counting the laps when swimming? While surfing, do you want to get some cool sound in addition to the perfect wave? If you are tired of your headphones going swimming when you take them for a swim the sturdy  Hydroactive Waterproof Headphones are one for you. They combine the simplicity of a wrap-around band with an extremely waterproof technique to make swimming like a breeze. These top-rated earphones for swimming are a pair of efficient and fantastic swimming headphones that offer unbeatable sound performance at a budget price.  They come in handy for all types of sports including diving, and most other water-related activities. It's getting on and off, and the wrap-around design makes it incredibly simple to use by not interfering with headgear. These might be precisely what you need if you are looking for a set of quality swimming headphones. With crystal sound that remains clear throughout the swim, it remains one of the most aqua-dynamic and watertight headphones.
The phenomenal sound quality of the headphones are second to none and are known to stay put with time. We loved how these headphones helped to rid the mundane of swimming via their high level of underwater sound during a swim. The bass output is also very clear without any static noise interference offering an overall music performance that is crisp and clear. And when it comes to fitting, HydroActive also has that sorted.
Rest assured that when it comes to the design, the hydro-active headphones is one of the best for active swimmers and merely is first class. And when it comes to durability, these swimming headphones are top notch! Feel free to jump in a chlorinated and salt water pools without any signs of wear and tear showing up. And what about the fit? The snug and tight fitting ensure that there will be less time spent fiddling around with the earphones and more time spent on your sporting activity. An ergonomically wrap-around shape keeps it on your head, and in addition, you can fix it with your swimming goggles. This means that maximum freedom of movement is guaranteed and jumps from your surfboard board or strong repulsions from the edge of the pool has nothing on your sturdy earphones.
As for comfort, that's also covered. These earphones are comfortable when dressed over the head with solidly built headbands. The bands keep the earpieces in place with continuous comfort provided throughout. It comes with nine quality swim buds that are extremely easy to change for an optimal fit.
It's fair to say that in terms of durability and sound performance, the HydroActive waterproof headphones for swimming are one of the best earphones available on the market. Although the sound does not entice you to headbang, volume and sound quality are great for sporty background music and has impressed many users with its excellent sound whilst delivering the best notes. The sound experience is characterized by clear highs and lows and rich bass.
For the best fit, the earbuds come with a good selection, making it a very versatile product to possess. Overall, these headphones are a great high-tech product for water sports enthusiasts and outdoor freaks. It is easy to use, great to wear and offers a beautiful design and practical application for extra long music enjoyment. Make sure you also check our guide to the best workout headphones for more great items like this.
Key Features:
11 Earbuds in 4 Styles
Wrap-around band
Multiple protection chambers
Unique funnel shape
Specification:
Brand

Underwater Audio

Model

HA-02

Weight

6.4 ounces
AGPTEK SE11 IPX8 Waterproof In-Ear Swimming Earphones
With marine grade construction, a built-in 8GB of storage and certified IPX8 waterproof, The AGPTEK S12s are some of the best swimming earphones. These headphones come with a unique flexible design and are very comfortable when worn, with a three raised button design that helps you control the soundtracks easily. Besides its incredible battery life of approximately 16 hours, the integrated mp3 player supports mp3, WMA, WAV music formats and other music formats. These waterproof headphones are incredibly lightweight and are selling at a budget price. With a weight of a mere 23g, these waterproof headphones drastically reduce any drag while swimming and make it a more enjoyable experience.
Considering its size constraints, we were impressed with the overall sound quality of the AGPTEK S12s. It provides crystal clear and full sounding music even when submerged underwater.  We particularly liked the highs and midrange which sounded crisp and clear on these headphones. Soundtracks come out nice and loud at high volumes which was extremely impressive. These headphones also produce some decent bass response; although this may be affected by how tightly sealed the earbuds are over the ears. Using a smooth drag and drop function, you can transfer your music files to the mp3 player, and you are all set.
The great thing about these waterproof headphones is their positive swimming earphones reviews and integrated back-clip design, which allows for greater stability. It will enable the user you clip it to the back of their goggle strap, holding the earphones in place while swimming and exercising. The AGPTEK S12s come with six different pairs of swimming earbuds, a vast range of options provided to ensure that you get the best fit. The swimming earbuds felt comfortable when worn in the ears. They are undoubtedly some of the most delicate and soft earbuds we have come across. From a single 1.5 hr charge, you can get approximately 14 hours of continuous playtime which is phenomenal. You can charge it solely via the use of a USB cable.
These waterproof headphones have been tested multiple times in the pool, and the sound performance was overall very consistent and good. You can adjust the volume on the go and skip through songs and without any hassle, thanks to its intuitive and very easy to operate button controls. The design of The AGPTEK S12s makes wearing them comfortable and flexible. They are some of the best waterproof headphones for swimming available at a budget price, with a package that package also comes with six different pairs of earplugs. These incredible waterproof headphones for swimming come with a clip for you to secure the mp3 player to your goggle strap. The AGPTEK S12s are versatile, comfortable and flexible waterproof headphones that are worth considering. Our handy guide to the best bluetooth earpieces features more great products like this.
Key Features:
Ipx8 waterproof
Inner nano-coating
Coiled earphone cords
High sound quality
Specification:
Brand

AGPTEK

Model

SE11B

Weight

0.8 ounces
Tayogo Waterproof MP3 Player
Who doesn't love swimming or getting active? Most often sporting activities are undertaken silently, making the process monotonous and less exciting. With music in the background, many athletes find a new level of joy and strength for their preferred sport. It has been proven that music helps reduce our level of fatigue while we exercise, which is why we recommend the use of earphones and earbuds. These items are very dependable and reliable for several athletes due to their compact, lightweight design and their extraordinary sound quality. Our final product recommendation is a model from one of the leading earphone manufacturers in the world, Tayogo. The Tayogo MP3 Player is a waterproof mp3 earphones made with modern, high-quality materials with excellent resistance to water. 
These Tayogo waterproof wireless earbuds are basically all one piece and the first of its unique design. It's a molded plastic headband with two standard earbuds wired to both ends. The headband is designed with a rubberized head that goes around your head for minimum slippage while swimming. This is one of those things created by professionals to use while swimming and exercising in the water and heat, thanks to its ruggedness and durability. The entire unit is entirely heatproof and waterproof. It performs both of its intended duties exceptionally well.
The weight of these headphones is calculated at 32g, and from the shower to the warmth of hot springs, music from your favorite playlist can be enjoyed without obstructions. This Waterproof MP3 player has excellent heat resistance. The player itself has 8GB of memory which is more than enough for quite a few playlists while swimming. You can use this waterproof unit allows users up to 8 hours underwater of 3 meters. The supported formats include MP3 (8 to 320kbps), OGG, WAV, WMA, DRM, and AAC-LC. The three-pointed triangle head-mounted design makes the headphone more stable on the head.
With 0.2inches sound unit, relish the perfect bass underwater. The ear fits the ear canal perfectly and does not enter the water. The USB main player component of the device is detachable so you can easily add more music to it after easily disconnecting it from the headband. You can enjoy the music happily in hot spring bath or shower thanks to its excellent heat resistance up that operates with temperatures to 60℃.
Key Features:
0.2inches sound unit
8gb memory
Long playing time
Heat resistance up to 60℃:
Specification:
Brand

Tayogo

Model

WPM8

Weight

1.12 ounces
Swimming Earphones Buying Guide
How We Chose Our Selection Of Best Swimming Earphones
Quality - A pair of quality headphones are made from materials which are high-quality and well put together. Since you would not use regular headphones under the water, it is vital that you consider the materials used in making your swimming earbuds. Every swimming earbud must be made to keep water out while providing excellent sound quality efficiently.
The best kind of swimming earphones are wired headphones. These earpieces offer a constant connection to your music since it doesn't make use of a Bluetooth connection. Most often, headsets that make use of a Bluetooth connection have their performance interrupted as soon as the models enter the water, reducing your level of enjoyment.
Brand - The manufacturers of each swimming earphones were researched into, to ensure that they have adequate knowledge about the requirements needed to design the perfect set of earpieces. Some of the brands included are Avantree and Tayogo. Some brands are not as renowned, which have been incorporated to offer users with a lot of selection options.
Reviews - User feedback on several platforms was looked into, to find the best models for our readers. Our team looked into both the positive and negative features of each product, to present readers with every type of information they will need before making a decision.
Extra Features - There are some accessories included in the design of some models to help them stand out from their competition. Some features are dependent on the manufacturer, and they comprise the noise-canceling function, their ability to operate as music players, and also their ability to act as earplugs when used underwater.
Features To Look For In Swimming Earphones
Before this list of recommendations was created, a series of research and investigations were undertaken by our team, with several factors being considered. These factors affected the brands we selected as well as the specific models we picked. Each earphone reviewed promises to deliver on quality and functionality, provided it is used as instructed.
Durability - Regular headphones come under a lot of wear and tear, and there is nothing more annoying than having to replace something when it could have been avoided. For swimming headphones, the rate of damage is increased, since they are always exposed to the element of water. With the different types of water these headphones are presented to (saltwater and freshwater), you must ensure that any model you opt for is extremely durable via the use of materials and the method of construction. Be intentional about the product your purchase. Spend time to research several reviews to find out the different experiences of other users around the world.
Fit - Just as your sportswear and gear will fit, protect you from injury, and sit well, headphones also need to sit properly. To constantly keep diving after dropped headphones is sometimes witless. It is just as annoying if you have to fiddle with the headset again and again.
Of course, the waterproof headphones should not be so tight on the head that you get bruises, headaches or earache but lose headphones are a nuisance and swimming tends to amplify this nuisance since the movement of water has been introduced. That's why it's best to opt for an adjustable swimming earphone. Some models have rubber bands to attach to the goggles, which gives extra grip. Many headsets have ergonomic additional straps that fix the headphones to the back of the head while swimming.
Also, too much water in your ears can cause bacterial growth so a good fit not only ensures better sound quality but also better ear health. If your headphones do not fit correctly, external sounds are going to seep in while some of the music is going to get out.
Warranty - If they are not good quality, your headphones can face many problems; for example, it can get damaged by salty water and other harsh chemicals. It is for this reason you should opt for a quality pair of headphones that offer a warranty, besides being made well, since it is hard to truly know how durable a pair of headphones before purchasing.
Types Of Swimming Earphones
Wired swimming earphones - Wired swimming earpieces are the most durable and most popular. They are known to offer a continuous connection to your music, with reduced interference. For exercise purposes, wired earphones are the best option. The length of your model's cord, however, must be taken into consideration to prevent injury while you work out.
Wireless - These types of swimming headphones are great for swimming, thanks to their use of the Bluetooth system. These units take away the problem of cord and cord length, and they feature waterproof abilities that make them well suited for all your underwater activities.
Water resistant - When a pair of earphones are said to be water resistant, it means they can take being splashed in water by accident, but cannot withstand extended periods underwater. These types of earphones are ideal for use while running or exercising in the gym.
Sign Up Now
GET THE VERY BEST OF GEARHUNGRY STRAIGHT TO YOUR INBOX