Best Robes For Men in 2022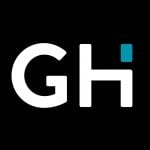 This product guide was written by GearHungry Staff
Last Updated
July 25, 2018
GearHungry Staff
GearHungry Staff posts are a compilation of work by various members of our editorial team. We update old articles regularly to provide you the most current information. You can learn more about our staff
here
.
GearHungry may earn a small commission from affiliate links in this article.
Learn more
Picture any James Bond epilogue, the cliche rich guy: robes look good, and they feel good. These comfortable bits of sleepwear are for far more than the honeymoon suite. We've compiled the best robes for men, so you can pick, choose your comfort, and eagerly await your favorite piece of clothing you'll ever own in the mail. Let's jump into it.
The Best Robe For Men
NY Threads Luxurious Men's Robe

If you're a man who loves to lounge in leisure, the NY Threads Luxurious Shawl Collar Fleece Bathrobe is the best choice for you. It's remarkably well made and ultra-comfortable, with the coral fleece material feeling graciously welcoming on your skin to help keep you feeling warm and toasty on frigid winter evenings.
You can take your pick from size colors including Gray, Navy, and Steel Gray, while there are also contracting collar options if you want to add a little extra style to your lazy Sunday morning outfit. The adjustable waistband helps you achieve the optimum comfort possible, and it's easy to both tighten and loosen as you need to.
With two front pockets, you can keep the remote or your smartphone close at hand, while it may also be large enough for you to slide in a paperback so you always know where it is as you wake up for the day. Should you accidentally spill some coffee of maple syrup on it over breakfast, you'll be pleased to know that it's machines washable to ensure that it stays looking sleek and stylish for as long as you own it.
Whether you use it only for those mornings where you struggle to get going or use it to help you dry off after jumping out of the shower, you'll find it's a highly versatile garment that is much more than just a simple robe, but instead one that brings relaxation and confidence with every wear.
Key Features:
6 colors
2 sizes
Coral fleece material
Soft and fluffy
Adjustable waistband
Two front pockets
Machine washable
Alexander Del Rossa Men's Plush Fleece Robe

The Alexander Del Rossa Plush Fleece Robe allows you to take your pick from 15 colors and 5 sizes that are sure to fit any guy no matter how tall he is. It's up to you whether you go for the right size, or even a size larger if you really want to wrap yourself in luxury and comfort, so maybe think about just how cold your house gets during the winter.
Like you'd expect, it's both warm and plush, and you'll feel you're sinking into the material every time you wear it. The 330 GSM coral fleece will ensure warmth no matter how long the temperature gets outside, but you also won't feel too hot should you crank the heating up, giving you a perfect balance of coziness and comfort.
If you want to really get away from all the distractions of the world, you'll love the large hood that will not just keep your head nice and toasty, but also help to cut off noises coming from all directions, making it ideal for when you want to kick back and relax away from the TV, outside traffic, and the sounds of your kids getting a little too rowdy.
There are also two large pockets for storing your phone or keeping your hands warm, and these are stitched well to keep them perfectly in place and prevent the chance of them fraying or coming apart even when you use them every day. The inner and outer ties can help to prevent a draught worming it's way inside, too.
Key Features:
15 colors
5 sizes
Warm and plush
330 GSM coral fleece
Large hood and pockets
Inner and outer ties
Risk-free guarantee
Specification:
Brand

Alexander Del Rossa

Model

2019-A0125-Main

Weight

3.56 pounds
Ross Michaels Men's Hooded Robe

It may not boast such a variety of colors or sizes as other options, but you should still take a close and considered look at the Ross Michaels Hooded Robe. It's both practical and comfortable, making it suitable for a range of occasions including relaxing on the sofa, chilling in bed, or drying you off after a quick 10 minutes in the sauna at the hotel or after the gym.
Its lightweight design feels wonderful, and this won't just make it comfortable to wear without overheating you, but it also makes it easy to pack if you're going on a trip. You may have never brought a robe with you before, but with how fantastic this feels to wear, you may soon change this policy, and you'll be happier for it.
The machine-washable features also give you fantastic peace of mind whenever you throw it in the laundry basket, just make sure you use a low temperature to keep it in top condition to ensure many more months and years of pristine and tranquil relaxation.
The hood is another excellent addition and it will make you feel just a tad cozier when wearing it. Likewise, the front pockets are convenient for placing your phone or even the bottle opener if you have a chilled night in with comfort purely on your mind. The belted look will also help keep things secure, and when you're not wearing it, a stitched-in hanging loop will allow for easy access whenever you get out of bed ready to face the world.
Key Features:
4 colors
4 sizes
Practical and comfortable
Lightweight
Machine washable
Belt loops and self-tie
Two front pockets
Arus Men's Hooded Classic Bathrobe

Definitely one of the finest and most carefully crafted men's robes you can get your hands on. The Arus Hooded Classic Bathrobe is exactly how you expect luxury and sophistication to feel if you bottle such an idea and chug it down. Take your pick from nine colors that span a variety of options to ensure you can find your favorite color, or even match with your partner's robe to make family relaxation time more consistent than ever.
The Turkish Terry cotton is not just splendid on the skin, but it comes with a unique quality that makes it more and more comfortable and soft with every wash. If you're someone who loves to feel like they are resting on a cloud, then this could easily be the robe for you.
It also boasts versatile wearing options, and the design means it will look right at the beach or the sauna as much as it would with you lazing on your sofa flicking through the Saturday morning sports. The robe is also breathable to ensure you get an extra dimension of comfort that will cause you come up with any old excuse to wear it, even if you're supposed to be heading to a fancy formal dinner.
The front pockets are, again, super convenient, with enough space for you to keep your hands warm but also ensuring your smartphone stays secure even when rushing up from the sofa to make sure your bacon isn't burning. The self-tie fabric also helps to keep it in place and will prevent it getting caught on door handles and in door frames, which also guarantees excellent durability.
Key Features:
9 colors
6 sizes
Turkish Terry cotton
Versatile wearing options
Breathable
Front pockets
Self tie fabric belt
Specification:
Brand

Arus

Weight

2.75 pounds
DAVID ARCHY Men's Soft Fleece Plush Robe


If you're happy to take your pick from a variety of colors without feeling too overwhelmed by the choice, it's worth thinking about how much the David Archy Soft Fleece Plush Robe could improve your life. There are 16 colors to choose from that cover a range of options and make it suitable to wear in a variety of environments, but if you only need your robe to wear in the morning, then that's okay, too.
You can also choose from 4 sizes, and these range from Small to Extra Large, and as it fits to size, you shouldn't have any issues deciding on which is the perfect size for you. There are also different cut lengths to choose from, varying between full size and 3/4 length that will give you a little extra to think about.
With plush lining material, it's likely that you'll never want to take it off, and this material is highly resistant to cold air to guarantee that you stay cozy and comfortable even on the coldest and darkest days of the year. It will also feel soft against your skin, which will allow you to enjoy a consistent and comfortable daily routine that will soon help you prepare for the coming day.
There are two front pockets that can help add to this warmth, while the large hood is the perfect solution to a chilly head and saves you wrapping a pillow around your ears or even pulling your woolly hat out of storage. To keep everything secure, there is also a self-tie belt, and while this isn't removable like other options, it's still a fantastic addition and helps prevent the belt from loosening throughout the day.
Key Features:
16 colors
4 sizes
Plush lounging material
Non-removable self-tie belt
Two front pockets
Warm
Large hood
Nautica Long Sleeve Cotton Woven Robe For Men

In the very beggining, we have to bring up one of the underdogs in this battle: Nautica. You wouldn't normally peg them for robe-crafters, but this 100% cotton robe brings you the perfect blend of hotel memories, and every Sunday morning after today. This gets straight to the point with an all primary color palette of styles to choose from, and a thinner base to keep you warm without overheating you. We couldn't help but throw this best robe up here: it's one of the more inexpensive best robes on the list, while still withholding the standards we set in place before compiling these products for you.
Majestic International Waffle-Knit Kimono Spa Men's Robe






Majestic International Waffle-Knit Kimono is the king of luxury right here for any man. It's slim-fitting, designed to make you look like absolute spoiled royalty, and even comes with a choice between three different designs. This blend of 60% cotton and 40% polyester is soft enough to keep you beyond relaxed, while also staying simple to clean. Classic Kimono sleeves keep this at a three-quarter length, which is a big up in the masculine look. Machine washable, comes with an adjustable belt, and keeps you warm and pampered as possible. Thanks to the linear lines and waffle-knit design, you'll be saying "Five more minutes" each morning before getting ready for work.
Tommy Hilfiger Cozy Fleece Men's Robe






It looks just like the robe your dad wore every Christmas morning, but it's sporting the Hilfiger name and attention to detail that makes you look like a king. Your belt is detachable, which comes in handy when it's time to clean. Made of nothing but 100% pure polyester, you're wrapped in total comfort, while keeping this machine washable: there's virtually nothing that you can't do with this robe when it comes time to clean it. One thing that a lot of men's robes lack is pockets, but with this, you get two deep side pockets. Classic plaid, padded for comfort, and comfortable as hell.


UGG is just the critically-acclaimed boot company; they're all over the male fashion scene. One look at this robe, and you're already wishing you could slip inside. This has a unique blend: 50% polyester, 44% cotton, and 6% spandex. That one-of-a-kind blend gives you just enough stretchiness to keep this form-fitting, but still lofty enough to be comfortable. Designed for above calf-length, your new midnight navy blue robe also has a couple of deep pockets, a belt tie closure, and a hooded shawl collar robe. Whether you're living out the best moments from Rocky with that hood is totally up to you, the ideal robe for a men.
Be sure to combine it with some of the top slippers from our list.
Hugo Boss Cotton Kimono Robe




The common theme here is the Kimono-style robes, and we'll tell you why: they actually enhance your masculine male physique. This one comes in basic black (with an attractive white pinstripe), or our preference of grey and white. Made of nothing but pure cotton and the Hugo Boss dapper style you've come to expect, this robe, ideal for the man, focuses on the number one reason you're buying it: comfort. The simple pull-on closure hugs to your waistline, and keeps everything exactly where it should be (if you know what I mean). With the BOSS logo emblazoned right on the left chest, thick borders along the collar, and a relaxed style all your own, there's nothing not to love.
Tommy Hilfiger College Prep Towelling Bathrobe




Hefner may be gone, but you can't tell me that this isn't designed in the shadow of his Playboy king style. Padding along the collar, a thick and lush belt closure, and a comfortable look: you're halfway to royalty as it is. Tommy Hilfiger put some serious time into this all-cotton robe, especially when it comes to the elephant in the room: their logo on the left chest area. Not a bad thing; it shows that you're a man who understands luxury comfort, and you're not afraid to go for it. This navy blue, College Prep Towelling Bathrobe will bring you right back into the nostalgia of your university days (and we hope that's a good thing).
Robert Graham Men's Sira Silk Shawl Robe


Not afraid to look relaxed and stylish as all holy hell? Good, because neither is Robert Graham. A bit bold and soft at the same time, this 100% silk robe is designed to wrap you in spine-tingling comfort, while still providing you with a helping hand of style. You get a couple of deep front pockets for your flask or cigar case (you Sinatra-looking fellow, you), and a thin sash to tie in the front. Where it's all silk, you're going to have to hand wash this or take it to a dry cleaner. A bold man can pull off this soft look, so are you up for the task?
Majestic International Wellington Spa Diamond Robe

Pure white, a comfortable blend, and a rich man's look that can only be pulled-off by the good folks at Majestic. This Wellington spa robe is the cliche style that you see in every sitcom and movie, and for good reason: they're luxurious comfort in every possible way you spin it. This one drops down to mid-calf length, so you don't have to be so modest when you lean back on the armchair. You get a 60/40 blend of cotton and polyester, respectively, making this perfectly machine washable, and comfortable as can be. You're going to pay a touch bit more for Majestic to be draped across your shoulders, but it's worth every penny.
Derek Rose Terry Velour Robe




There's never been a damn thing wrong with a classic navy blue robe, and there never will be. Derek Rose wants to drape you in cotton-crafted comfort, stemming from the tight neckline to your mid-calf region. Derek Rose Terry Velour Robe is made in Turkey, and given an added bit of detail in the stitching: there's four rows, bringing about a slightly more "put together" look. Just because you're rocking a robe doesn't mean you need to be caught off-guard; from top to bottom, you're covered and protected. There's a flip side: it's machine washable, but you have very specific dryer instructions. We tell you this now so you don't accidentally damage the robe, so be on the lookout on the sales page for more information on proper maintenance.
Derek Rose Woburn Silk Robe




You're a man of luxury, after the best comfort on the planet, and nothing less. We're going to be frank: Derek Rose Woburn Silk Robe is the epitome of delicate attention to detail. From the 100% silk construction of the robe, right on down to the satin strip around your waist, you're basically wearing the sexiest robe on the planet for men. You get a chest pocket, two side pockets, and a cushy collar that refrains from all chafing. Silk robes are all about comfort, and while they don't hold onto body heat the same way that cotton does, they're a spine-tingling flare of luxurious comfort that everyone can agree on.
Majestic International Silk Robe




Majestic wants to be your number one choice, and from our list, you can tell with all these appearances that we're totally in love with this brand. Majestic International Silk Robe is nothing but pure silk, and a totally dapper look that beats everything else that you've owned in the past. This sits at just under five feet in length, comes with some patch pockets for convenient storage, and is dry clean only, gentlemen. Gray and white pinstripes are reminiscent of the 1950's. While you'll be thinking about how good it looks on you, your significant other will enjoy how easy silk is to strip off of you. No matter which way you look at it, Majestic is all about the royal treatment.
Polo Ralph Lauren Cotton Fleece Robe




Classic black, that iconic Polo icon in stark red, and a spa-like feeling that you can get for under a Benjamin. There's nothing to lose with this 100% cotton robe, and a few patch pockets to keep convenient items right by your side. With a high-stakes brand like Polo Ralph Lauren, we were ecstatic to find such a simple care pattern: cold wash, low tumble dry, and no need to visit the dry cleaners for this one. From the padded collar and cuffs, right on down to the thick, adjustable belt, you'll feel like you fell asleep on a cloud. Warning: buying this robe will make you hate your alarm clock way more, and the bed will feel like a kingdom.




Contrary to popular belief, this doesn't run on Diesel (it was right there, I couldn't help myself). Getting right down to it, this robe comes with a couple of large pockets, a comfortable hood, adjustable belt, and nothing shy of 100% cotton construction. Slipping into the padded collar and cuffs will give you flashbacks to the honeymoon, to those hotel robes that you just had no idea how they kept them so soft. This hangs above the knees, which gives you full mobility. Jumping up, laying down, or just getting around the flat, it's time to call into work: sit back and enjoy the day, wrapped in your new luxury comfort companion.
Emporio Armani Sponge Robe




If Armani is in the title, you know it's going to make you look good. You're a walking billboard with the Emporio Armani like tattoo sleeves along your shoulders and arms, but that's not going to hinder you from looking like a total boss. This comes in four colors, though the basic black is our favorite (and anything but basic). You're wearing an all-cotton layer of midnight charcoal, keeping you comfortable, warm, and functional. One of our main criteria with these robes was pockets, and boom baby, this has them: two front-bearing pockets for small items, and two belt loops to keep your cotton sash exactly where it's supposed to be. Even if this is the only Armani item you'll be adding to your wardrobe this year, this is where it counts.
Jockey Men's Waffle-Weave Kimono Robe








If John Wayne had some 007-style scenes, you can bet he'd be rocking this in Monaco. There's six different styles to choose from, all making use of neutrals and navy blues, while sticking to the 60/40 cotton and polyester blend. You get very defined pocket tops, cuffs, and your neck-to-knee collar lining. Jockey threw their logo on the left chest area, and made this a force to be reckoned with. If you slip into this, you're going to look at all those lame robes (definately not the best robes!) your sister-in-law gave you for previous gifts, and toss them in the garbage. The waffle-weave texture, simple cleaning process and ever-present Kimono style all speak for themselves: we're just the messengers.
Sign Up Now
GET THE VERY BEST OF GEARHUNGRY STRAIGHT TO YOUR INBOX