Gifts For Cyclists in 2022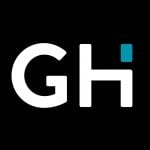 This product guide was written by GearHungry Staff
Last Updated
September 7, 2018
GearHungry Staff
GearHungry Staff posts are a compilation of work by various members of our editorial team. We update old articles regularly to provide you the most current information. You can learn more about our staff
here
.
GearHungry may earn a small commission from affiliate links in this article.
Learn more
If you find yourself living with an avid cyclist, or perhaps you are one yourself, you will know that bike riding involves a lot of gear and added accessories. Apart from owning an actual bicycle, you will have to be well-equipped with cycling garb, water bottles, and other nifty utensils – there's usually a gadget for every occasion! This makes buying gifts for cycling enthusiasts quite the dream since there are so many things to choose from while sticking to your planned budget.
To help you sort through the somewhat endless options of gifts for bike lovers, we've researched the novelties that appeal to both new cyclists and professional bikers to find out what exactly it is that they would like to find under their Christmas trees this year. We've also included a good selection of the crucial necessities that a cyclist simply cannot do without while carefully selecting from trusted brands and models that will give the best quality for the money you are about to spend.
Gifts For Cyclists
Garmin Edge 25 Cycling GPS Cyclist Gift




The ultimate presents for cyclists are ones that will get them safely from point A to B, preferably while a reliable gadget takes care of the logistics. If you want to give a gift that shows you care then you cannot go wrong with the Garmin Edge 25 Cycling GPS. While we are thrilled with all of the gadgets included in our selection, we cannot deny that this little critter is our best choice, and so it finds itself at the top of the list.
This Garmin is lightweight, compact, and extremely easy to use. This device features a GPS + GLONASS-enabled bike computer which has the ability to not only track your path and guide you to your end destination, it also allows you to track the distance and speed at which you ride. By signing up for a Garmin Connect account, you can also let your friends and family know your location at all times, giving your loved one's peace of mind as you progress with your adventure in even the most rural locations. This water-resistant and extremely durable unit also gives you options to plan, save, and share your activities with others, all while mapping the course ahead. And if you have the cyclist in question's health in mind, you can pair your GPS gift with a heart rate strap that will monitor the wearer's heart rate and give sounding alerts when he or she is straining too hard. If you love Garmin, make sure you also check our selection of top Garmin watches on the market today.
Key Features:
GPS +GLONASS technology allows satellites to track you at all times
You can share your route and progress in real time with live tracking
Clips on securely to a bike frame or a heart rate wrist strap
Specification:
Brand

Garmin

Model

010-03709-20

Weight

0.8 ounces
GoPro HERO5 Session Cyclist Gift



The only thing better than the adventure itself is having the opportunity to relive it. If you are looking for cycling gifts for men that will feed their souls with inspiration and give them a new take on their hobby, then gifting a gadget like the GoPro HERO5 Session is sure to earn you some good brownie points. This recording device is the ideal gadget for those who want to record their journeys or keep memories for tales to tell.
This GoPro includes the latest advances in technology which allow you to capture your adventure and its obstacles as it meets the eye. With amazingly smooth image stabilization and a compact waterproof design, you can attach this nifty accessory to your bike and take to the bumpiest of roads and water-clad paths. Editing with this little guy is also a breeze and you do not have to be extremely computer literate to make use of the accompanying software. Simply upload your footage to your GoPro Plus cloud account and then use the GoPro editing app to automatically create videos that look like professional recordings.
Key Features:
Accepts hands-free voice commands
Includes 4K video and one-button simplicity
Comes with a curved and a flat adhesive mount for a practical installation
Specification:
Brand

GoPro

Model

CHDHS-502

Weight

4.5 ounces
JBL Clip 2 Waterproof Portable Bluetooth Speaker



Take your tunes on the road with you and mix the thrill of feeling the cool air on your face with your favorite music for an even more invigorating rush. The JBL Clip 2 Waterproof Portable Bluetooth Speaker can clip securely on to you0…….r bike handles, your clothes, or your cycling backpack and connects to your playlists via Bluetooth for a convenient wireless connection. The device's waterproof cover and high durability will ensure that it endures nasty falls and bumpy rides without damaging the mechanics.
If you are looking for gift ideas for cyclists who also appreciate the company of music, this rugged-looking buddy will appeal to most male bikers. The JBL Clip 2 provides 8 hours of playtime and allows you to listen to your tunes without the inconvenience of having to wear earphones. If you prefer not to use a Bluetooth connection, the speaker also comes with an audio cable which you can plug into your smartphone or tablet. Be sure to also check out our list of portable Bluetooth speakers for more great items like this.
Key Features:
Includes a mic for speakerphone calls
Connects wirelessly via Bluetooth
Completely waterproof
Specification:
Brand

JBL

Model

JBLCLIP2BLKAM

Weight

6.6 ounces
Allen Sports Deluxe Hitch Mounted Bike Rack




Allow one to transport their Mountain or Racing bikes in style with the sleek and sophisticated design of the quick release Allen Sports Hitch Mounted bike rack. When choosing gifts for cyclists you really don't need to go all out, sometimes a standard necessity is all the biking enthusiast needs to have his day made.
This QR bike rack is the ultimate tool that will make transporting bicycles a breeze while keeping all equipment securely locked in place. Compatible with most vehicles, simply lock the Allen Sports rack to your car by tightening it to the receiver hitch – the installation is hassle-free! Convenient folding carry arms with a patented tie-down system make this device very versatile and allows it to hold a variety of frames and bike sizes, all while keeping prized possessions safely in place as you hit the road. Bike racks are practical gifts for bike riders who are relatively new to the sport and are just starting to build up their collection of biking tools.
Key Features:
You can fold the carry arms so that they are out of the way when not in use
Two keys tighten the rack onto your vehicle's receiver hitch
Compatible with most bikes and bike sizes
Specification:
Brand

Allen Sports

Model

522QR

Weight

20.6 pounds
Wahoo ELEMNT GPS Bike Computer




This is one of those bicycle gifts that will have the recipients repeating the brand's namesake as they lift off the wrapping paper and shout "wahoo"! While it's on quite the pricey side, this bike computer really is worth its value. So, what does it do? Well, it does pretty much everything! With this device at hand, you are pretty much sorted in terms of keeping up with the latest technologies.
Strategically designed to maximize readability and minimize air resistance while riding your bike, the Wahoo Element Computer fits securely onto the front mount of your bicycle frame, allowing you to have a clear view of the sizeable screen as you ride. This device is completely wireless and conveniently pairs up with other smart devices while syncing data automatically and in real-time. Complete with GPS functionality, a calorie counter, course suggestions, and the ability to receive calls, texts, and emails from the connected device – this is the ultimate biking companion for serious cyclists who find themselves on the road often.
Key Features:
Comes complete with an out-front mount, stem mount and TT aerobar mount
Settings allow for pop-up and LED notifications so you never miss a turn
Download the accompanying app for advanced features
Specification:
Brand

Wahoo Fitness

Model

WFCC1

Weight

1.1 pounds




Every cyclist needs a bike pump, making these handy tools great gifts for cyclists who are serious about their hobby. Being stranded along an unknown path with a punctured tire is no fun at all, so a bike pump and a puncture kit are necessities that need to tag along on every biking journey. The Pro Bike Tool pump is definitely the superior choice of tire pumps and is your best value for money since it not only boasts a sleek and modern design, but it also delivers fast & accurate inflation, which makes it extremely reliable.
Boasting both Presta and Schrader connections, this pump is extremely versatile while remaining compact and light in weight at the same time. The pump also comes with brackets and a strap so that it can be mounted neatly and securely onto the frame of a bike. The Pro Bike Tool Bike Pump gives you peace of mind as you enjoy the freedom of the outdoors whilst knowing that a flat or punctured tire won't stop you from enjoying the thrill of a ride.
Key Features:
Comes complete with an easy to read gauge
Includes a bleed valve to release air
Made from durable yet lightweight materials
Specification:
Brand

Pro Bike Tool

Weight

7.2 ounces




If the price has no influence on the gift you would like to buy for the lucky guys in question, then you can splurge and go all out with this premium choice Apple Watch Series 3. This would be one of the ultimate Christmas gifts for cyclists if you truly wish to make their day! Featuring the latest technology while looking smart and fitting snugly around one's wrist, once introduced to this watch you will come to rely on it more than you can imagine! Not only will it assist you with your cycling endeavors, but it is also the ideal tool to assist you with other day-to-day dealings.
Forget about lugging your bulky iPhone around on your trips. With this Apple watch, you can share the same number as your smartphone and send and receive calls and text messages like you usually would, all from the small device attached to your wrist. The watch includes GPS functionality, LTE connectivity, a Heart Rate app, and last but not least, a super-responsive Siri experience. All of these features allow you to be more active while staying connected and updated – a dream accessory for the more active type!
Key Features:
Saves playlists and plays music as an additional feature
Comes in a huge variety of designs and colours
Made from high quality waterproof materials
Specification:
Brand

Apple

Model

Apple Watch series3 42mm GPS

Weight

1.12 ounces
Garmin Varia Rearview Radar Tail Light




The war between motorists and cyclists is one that is never likely to settle, but with the Garmin Varia Rearview Radar Tail Light clipped securely onto a bike, a cyclist is more likely to have their side of an altercation clean with the validity that they are trying to make an effort to stick to the safety rules of the road.
This super advanced Rearview Radar tail light is the first cycling radar that warns of cars approaching from behind up to a whopping 140 meters while also detecting the speed of the approach and threat-level of each vehicle. This helps the cyclist to keep a safe distance from vehicles while being more aware of the traffic around them. At the same time, the tail light also uses advanced lighting technology to brighten and flash surrounding vehicles so that they can be alerted and aware of the nearby cyclist. Keep your loved ones safe by spoiling them with a Garmin product, they really do tend to make the best gifts for cyclists. Our handy bike seats review features more great products like this. 
Key Features:
Has the ability to wirelessly integrate with compatible Edge cycling computers
The light's visibility is designed for both low and high-light conditions
Uses radars to detect approaching vehicles and alerts the cyclists of their proximity
Specification:
Brand

Garmin

Model

010-01509-00

Weight

2 pounds
Roam Universal Premium Bike Phone Mount



If you need to stick to a lower budget but would still like to keep to an ideal gift for the cyclist in your life, then the very practical Roam Universal phone mount is a safe bet that is likely to be appreciated by its recipient. This highly durable phone mount is made from premium hard plastic and silicone netting which ensures that a phone is fully protected when nasty falls occur.
This nifty gadget clamps securely onto the handlebars and holds your phone so that the screen is visibly displayed and is easily accessible while riding. This way, you can continue to take calls, listen to music, track your route, confirm your location, and so much more! This universal handlebar clamp is compatible with most smartphones and can also be adjusted to fit onto handlebars of most models and frame sizes. A perfect gift for mountain bikers, indeed.
Key Features:
Uses six points of contact to hold your phone securely in place
The silicone net protects your phone during bumpy rides
Installation is quick and easy
Specification:
Brand

Roam

Weight

3.36 ounces
Kinetic Road Machine Smart Bike Trainer Cyclist Gift




When it comes to shopping for gifts for bicycle lovers, you are either going too have a hard time choosing from the large range of accessories available or you are going to revel in the fact that there is something to cater for cyclists of all types. Whether the bike rider prefers mountain adventures or speeding along freeways, there's bound to be something that he has been wanting to add to his collection of biking accessories. And in walks the Kinetic Road Machine Smart Bike Trainer.
This machine makes power training convenient and simple. On days where there is just not enough time to head outdoors or perhaps the weather is ghastly, you can train and ride your bicycle from the setting and comfort of your very own home (or even your office). Enjoy a real-road feel when you connect this precision-calibrated fluid-resistant unit to your bike while you sync to mobile apps that allow you to measure power, speed, cadence, distance and so much more!
Key Features:
Comes equipped with inRide Sensor Technology
Connect to the Kinetic Fit power training app for training sessions
Features fluid power which mirrors outdoor riding
Specification:
Brand

Kinetic

Model

T-2700

Weight

28.9 pounds
BIKEHAND Bicycle Repair Tool Kit



While browsing for cycling gifts for him, you might want to settle on this amazingly handy and complete bicycle repair tool kit. Featuring nearly every tool you could think of to keep a bike in tip-top condition, this nifty toolset is one of the ultimate gift ideas for cycling enthusiasts. Packed in a sturdy box with multiple compartments for easy storage, each one of the tools is precision-made to fit its purpose. They look awesome too!
This tool set comes well equipped with a variety of instruments, from wrenches and screwdrivers to chain cutters and even a patch kit. Everything you need to keep a bicycle well-maintained can be found in this durable and compact toolbox.
Key Features:
Comes packed with 33 quality tools
Includes a one-year warranty for all parts
Good quality and value for money
Specification:
Brand

Bikehand

Model

YC-748

Weight

16.5 pounds
NiteRider Lumina OLED 1100 Boost




Taking to the roads and winding paths in the heat of the night is exhilarating, to say the least. Most cyclists will say that there is no better way to unwind after a long and stressful day than cycling by starlight as you listen to the meditating sounds of chirping crickets. Seeing your way in the dark can become somewhat tricky and dangerous if you do not have sufficient lighting, however. And this is where the NiteRider Lumina OLED 1100 Boost excels.
With 5 light level settings and 4 additional daylight flash modes, this LED light for bicycles unleashes a powerful and reliable lighting solution. The fully water-resistant light clips snuggly onto the frame of most bike models and together with USB ports for easy charging, there's no reason why a rider shouldn't be able to find their way in the dark. Light up the life of a riding enthusiast and bestow them with one of these nifty gifts for cyclists.
Key Features:
A multifunctional OLED screen informs you of the battery status and preferred lighting options
Intellicharge™ reduces charging time drastically
Boost Mode allows for an amazing 1100 lumens of maximum light output
Specification:
Brand

NiteRider

Model

6769

Weight

10.4 ounces




Navigating roads and winding paths have never been easier when you have a Quarq ShockWiz installed on a bike. This handy gadget is the ultimate suspension tune. You simply plug it into your fork or rear shock and it connects via Bluetooth to any smart device. This connection allows it to analyze pressure data from your unit and then gives you a few suggested set up options to choose from. This way you can select tuning styles that will compliment your riding habits (casual, playful or aggressive and so on).
This suspension tool is one of the most perfect gifts for male cyclists who often like to change their riding styles while getting the utmost cooperation from their bicycles. By recording the pressure data in your suspension at an average of 100 times per second, the Quarq ShcokWiz is a master at collecting accurate readings on the suspension rate, rebound, and high and low-speed compression, to name but a few. So, who's the lucky guy that will be receiving this nifty gifty? Find more great products like this by checking out our bike locks guide.
Key Features:
Connects to devices through a wireless Bluetooth connection
Uses Apple iOS 9 and Android Jellybean 4.3 operating systems as well as updated versions
Is easy to install and is made from highly durable materials
Specification:
Brand

Quarq

Model

Quarq

Weight

6.4 ounces
Swiftwick ASPIRE FOUR, Quarter Crew Socks for Cycling and Trail Running


Thinking of what to add as stocking fillers? Why not fill Santa's big sock with, you guessed it, socks! Swiftwick socks have been designed to support every contour of the foot in an effort to reduce fatigue during high endurance cycling and trail running. They are also made from Lightweight Olefin fiber which means that they dry much faster when exposed to moisture, eliminating the effect of soggy and smelly feet!
Apart from being extremely practical and comfortable, the Swiftwick ASPIRE FOUR Quarter Crew Socks also boast a fashionable design and come in a variety of colors and six different cuff heights. Instead of gifting the biker in your life with the usual pair of Argyle socks, why not step it up a little and give them a pair of Swiftwicks socks that will accommodate their sporty lifestyles?
Key Features:
Includes Arch Band Support which adjusts to the shape of your foot for better support
The fabric allows for optimum breathability
An invisible toe seam eliminates friction in the toe area
Specification:
Brand

Swiftwick

Model

4C030ZZ-L

Weight

1 ounce
Ibera Bike Handlebar Cup Holder




Sometimes, a morning ride calls for a hot cup of coffee, and of course, lengthy and invigorating journeys require that you constantly stay hydrated. This means that no bike should hit the road without a reliable and practical cup holder that securely keeps refreshments in place while one races their way through life. This is where the Ibera Bike Handlebar Cup Holder swoops in to take the claim of being one of the most durable and multi-functional bike cup and bottle holders on the market.
This is one of those cycling gadgets gifts that can be partnered with a fashionable drinking bottle or a top of the range flask for roadside picnics on chilly days. This make in particular is extremely versatile in that it can be adjusted to accommodate an assortment of bottles, mugs, and even thermoses. The Ibera Mount is highly durable and is very unlikely to break or be damaged during a fall. Adjustable clamps allow one to connect the holder to frames and handlebars of varying sizes, which is always a plus for riders who have more than one bike.
Key Features:
An angled rim allows accommodates various cup, bottle and mug sizes
Features a practical and attractive design
The mount can rotate for convenience
Specification:
Brand

Ibera

Model

IB-CB1

Weight

4.8 ounces
Sign Up Now
GET THE VERY BEST OF GEARHUNGRY STRAIGHT TO YOUR INBOX