Best Water Socks In 2022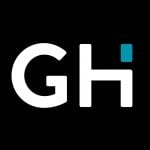 This product guide was written by GearHungry Staff
Last Updated
February 14, 2019
GearHungry Staff
GearHungry Staff posts are a compilation of work by various members of our editorial team. We update old articles regularly to provide you the most current information. You can learn more about our staff
here
.
GearHungry may earn a small commission from affiliate links in this article.
Learn more
Wet socks are up there as one of the most unpleasant, distressing (and also possibly dangerous) sensations you can experience. They can strike without warning, and they can ruin your day when you thought everything was going great. If you love water sports, then you know the dangers of wet socks better than most, but there is a solution to this that you may know of, but you also may not. Introducing the best water socks, which are ideal for wading, swimming, surfing, fishing, diving, and any other water-based activity you can think of.
With water socks, you get a fully natural, reliable, and safe way to enjoy your time in the water and on the shore without worrying about losing your flip flops and you need not to panic about your toes being nibbled at by a rogue, curious fish. Sometimes, you need to do a little more than just dip your toe in the waters, so instead why not try diving right into this one?
The Best Water Sock
SIMARI Quick Dry Water Socks
First up, the SIMARI Quick Dry Aqua Socks are our number one pick for the best water socks both on land and below the deep. These unisex shoes are perfect for the whole family and come in a variety of cool, smart, and also funky designs so there's something for everyone. We know it's about more than the style though (especially when it's unlikely anyone except sea urchins will see your feet), and so it's good to know you'll also be comfortable when wearing them, which is a great start.
The upper is made from the same material you'll find in diving suits, which ensures breathability but also protection, while the unique neck design is smooth and prevents chafing. Features such as this make them ideal for extended wear and is enhanced with the ergonomic soles that keep your feet comfortable and supported all day.
The non-slip TPR keeps you steady on rocks, docks, boat, and shore, and the shock absorbing toe guard keeps you protected from sharp objects and unexpected obstructions when walking through the water. They are also lightweight, which eases the pressure on your feet and also makes them easy to take to the beach and back home without taking up too much room.
They fit as expected, and it's been said they may fit so well you forget you're wearing them. Whether you like to swim, surf, or show off your skills with some samba beach soccer, these shoes make it feel you're not wearing anything, while still offering excellent and reliable support. Make sure you also check our guide to the best dress socks for more great products like this.
Key Features:
Comfortable material with upper made from diving material
Smooth and unique neck design prevents chafing
Ergonomic sole design molds to the shape of your foot
Shock absorbing performance cushioning with toe guard
Non-slip TPR materials ensure breathability and air flow
Specification:
Brand

SIMARI

Weight

5.8 ounces
NeoSport Wetsuits Premium Neoprene Water Socks
Our premium choice is the NeoSport Wetsuits Premium Neoprene Water Socks which are an ideal option for serious water sports enthusiasts looking to further enhance their swim and splash experience. Crafted with ultra-soft 4-way stretch neoprene, they're both comfortable and snug and will fit perfectly under hiking boots or with a wetsuit, while also suitable for wearing alone.
For those of you who live in colder climes (or just love a peaceful, starlit night time dip) they keep your feet warm without suffocating them, allowing you to wear them all day through intense activity (such as beach volleyball or soccer) without overheating. To ensure all-day wear is made simple and straightforward, you won't experience abrasions or chafing, despite them being easy to put on and take off.
The durable traction sole is ideal for anyone who loves to explore up potentially hazardous rocky areas and gives you the purchase you need for confident, free climbing, although they may not be thick enough to do this often. This isn't a criticism, but merely a standard feature of all water socks, and you can fix this with the best water shoes to complement the best socks.
If you want extra warmth in the water in a reliable and durable way, these are a fantastic pair of water socks which go above and beyond what you'd expect of even the finest water sports gear. They are comfortable; they are versatile, and they may make you feel you never need to wear regular socks ever again. Our handy guide to the best hiking socks features more great products like this.
Key Features:
Ultra-soft 4-way stretch neoprene construction
Keeps feet warm while also prevent abrasions
Easy to slip on without chafing
Durable traction sole provides grip on deck, dock, or shore
Can be worn with wetsuit or hiking boots to increase warmth
Specification:
Brand

Neo-Sport

Model

SS20N-10

Weight

5.6 ounces
VIFUUR Water Sports Water Socks
The VIFUUR Water Sports Aqua socks come with a convenient design in the low-top style that prevents chafing by using a comfortable and breathable fit with stretch on the upper. This is ideal for casual days in the water and allows hassle-free put-on-and-take-off that you may struggle with using other options. The fast-drying material is convenient and allows you to get back in the water or shoot off home as soon as possible, while also making them a great option for several water sports.
Despite the lightweight material, they are more durable than you may expect on first glance. The rubber outsole is there for safety when wading or swimming supplying both traction and protection from any sharp objects you may accidentally step on. This is great for anyone who wants to wear them on the beach and in water and gives you one less thing to worry about when you're just trying to have fun.
They may not be perfect for large rocks, but they still offer enough comfort to be a satisfactory option for anyone chilling around the coastline. To entice you they're also stylish (or, as stylish as you want them to be) with a variety of design options making them perfect for all levels and purposes. You can select from solid colors to vivid, vibrant patterns to make you the coolest dude on dry land. Just make sure you get those asking for your autograph and pictures to form an orderly line. 
Key Features:
Convenient design with smooth neck without chafing
Comfortable and breathable fit with stretch on upper
Rubber outsole ensures foot safety with traction and protects from sharp objects
Ideal for a variety of water sports and on-land activities
Fast-drying with foam rubber arch support
Specification:
Brand

VIFUUR

Model

VIFUUR-FUwatershoes

Weight

3.2 ounces
JOINFREE Barefoot Quick Dry Water Sock
Offering breathability and smoothness at an excellent price, the JOINFREE Barefoot Quick Dry Aqua Sock is constructed with a combination of polyester and stretch spandex to provide an all-around awesome experience for your next dive into the deep. Along with breathability, this construction also ensures a comfortable fit perfect for wearing on their own or under flippers, hiking boots, or with a wetsuit which gives you a variety of uses wherever you are in the world.
The non-slip sole is ergonomically molded to provide the best support around the arch with a fixed shape, and for more intense activities, the shock absorbing features will save you aches and injuries once you venture back to dry land. This also protects your feet from debris and hazards both in the water and around the shoreline.
You'll also get the benefit of the lightweight design, which aside from saving you arguing with the bag checkers at the airport ('it's only a 17 ounces over the limit!'), will make wearing and carrying easy and straightforward and still gives you ample room for your other gear.  It's also free-feeling, which allows for excellent, dare we say barefoot mobility for the most natural movement.
They're not as easy to slip on as others, but that's because of the barefoot design. While you may struggle with putting them on, it also means you can rely on them to stay securely snug around your feet when wearing them, which if you ask us, makes any pre-wear hassle more than worth it. Be sure to also check out our list of the best no show socks for more great items like this.
Key Features:
Breathable and smooth upper with 92% polyester and 8% stretch spandex fabrics
Non-slip ergonomically molded soles with shock absorption performance
Ultra-lightweight for convenience and comfort
Free feeling to increase mobility and range of movement
Fixed shape provides excellent arch support
Specification:
Brand

JOINFREE

Model

JR-01_
Barerun Barefoot Quick Dry Water Sock
Another pair of water socks that feel you're wearing nothing at all (insert Ned Flanders skiing GIF here), the Barerun Barefoot Quick Dry Aqua Sock delivers everything we now expect. The sole is tough and rugged for maximum protection from crab claws and sharp rocks (as well as smashed glass you're always sadly likely to find around oceans, lakes and rivers). This sole does more than merely protect your feet though. It also keeps you steady and secure when traversing uneven and unreliable terrain, especially when wet and slippery.
As for comfort, the smooth neck design prevents chafing and is super simple to put on and take off without being too tight or too loose. The breathable fabric also enhances this comfort and allows you to wear them throughout the day and makes them ideal for beachwear (if you're not a fan of getting in the water) and they're especially resistant to hot sand.
This protection also gives them a versatility that makes them more than worth the money, and they can work as house shoes or camp shoes to give your feet respite from chilly hardwood floors or suffocating hiking boots.
They're not waterproof – but you wouldn't expect them to be, and the quick drying feature means that even when they get wet, they won't stay wet for too long. Along with the lightweight design and barefoot feel, you're guaranteed a reliable pair of water socks that are easy to wear, easy to carry, and easy to enjoy, so much so you may not even think about them. Find more great products like this by checking out our guide to the best running socks.
Key Features:
Thick soles protect feet from injury from sharp objects in water
Smooth neck design ensures no chafing which is convenient to put on and take off
Breathable fabrics with fine stretch material that fit like socks
Easily foldable for simple, hassle-free storage
Ideal for variety of activities and protects from hot sand
Specification:
Brand

Barerun

Model

Barerun-10

Weight

4.8 ounces
CAPAS Neoprene Sand-Proof Water Beach Socks
Our final pick is the CAPAS Neoprene Sand-Proof Water Beach Socks, and we'll just begin by saying this: we love how they are sand-proof. Other water socks may also be sand proof, but they haven't made that clear in the name, and so for now, these are a strong contender for the best water socks ever.
While you may love the beach, there's nothing to love about sand breaching your socks and giving that irritating abrasion that can cause discomfort and rashes you'll still experience long after you've left the beach. The 2mm neoprene protects your feet from the same, but – although tight – it still offers enough breathability to keep you feeling cool and fresh throughout the day. The seamless glue inner is also an excellent feature as it doesn't rub and cause distraction whether you're trying to concentrate or relax.
On the outsole, the anti-slip SUVS has a tire pattern that besides giving you secure peace of mind will also keep you from slipping and sliding and gliding into the ocean. The silicon traction is reliable and strong, so you can explore the surrounding rocks and coves without fear of injury. This all comes alongside a snug fit which ensures further security but doesn't choke the life from your foot to keep you comfortable.
It's ideal for a variety of different water sports or beach activities and even though you may pay a little more than other options, you will enjoy sand-free fun and safety from sharp objects once you wade into the water. What we love most about it, is that it's comfortable and functional, and this is not something you see every day. Don't forget to also check our guide to the best compression socks.
Key Features:
Durable 2mm neoprene construction protects and allows breathability
Seamless glued inner socks don't rub and ensure comfort
Sand-proof prevents abrasions to provide the snug, reliable fit
Anti-slip SUVS tire pattern with silicon traction
Multipurpose water sock for watersports and beach activities
Water Socks Buying Guide
How We Chose Our Selection Of The Best Water Socks
If you're looking for water socks online, you've come to the right place. In making our selection, we worked hard to consider the key factors that everyone should look for before making any purchase. However, this time, we've done the hard work for you.
Brand - A variety of brands gives us an excellent scope to consider when making any selection, however, we know some brands are better than others. To make sure we were recommending only the best brands, we scoured the web and checked out credentials, reputations, and results to find the most prominent, reliable, and satisfactory brands we could.
Reviews - We didn't have the time (or the water wings) to get out and give these products a true test, so instead we relied on water socks reviews to give us an idea of how amazing they were. These reviews allowed us to discover the good, the bad, and the unexpected about the products we looked at and made it easy to whittle it down to the 7 great products you see above.
We love checking out reviews as they often give us the insight we wouldn't otherwise get. They are written by customers who have gotten good 3-plus months of use from them, and can, therefore, give a detailed, well-rounded opinion that we know we can trust.
Price - Everyone has a different budget and spending needs, so we didn't want to exclude anybody who might think about investing in water socks. Thankfully, water socks aren't the most expensive item we've ever made a buying guide for, so while there's still a decent range of costs, we're also confident no one who wants to try out water socks will be priced out of finding the right pair for them.
Quality - The top-rated water socks also ensure the top quality, and quality is essential no matter what you're buying. But what does quality mean? From our perspective, quality covers aspects such as durability, performance, comfort, and design. To find the selection you deserve (and by that we mean the very best selection), we found products that scored high in all these categories.
Features To Look For In Top Water Socks
To find the best water socks for you, make sure you consider the key features that separate good options from great options. If you're still unsure about whether water socks are for you, or are struggling to pick between two equally awesome-looking products, these features should help you make that important decision.
Comfort - Comfort is always an important factor so consider buying socks with the correct size along with a comfortable style. This means you should avoid those with exposed stitching as this could rub against your foot and cause discomfort. Water socks which are too small will also crush your foot and cause pain which is sure to ruin your day.
Breathability - The beach is a typically warm place to be, so you want to ensure you buy socks that offer excellent airflow and breathability. This will prevent overheating, especially if you wear them on hikes across the beach (or if you wear them underneath your hiking boots).
Breathability will also contribute to comfort by shortening the time your water socks will take to dry, which is convenient for leaving on time and having them ready for the next day out.
Traction - When walking and climbing over slippery, unreliable surfaces and terrains, you need excellent traction to ensure you don't slip and suffer injury. All water socks provide great traction that's sure to keep you safe, but you may want to choose between the different styles of traction. This includes tire tread, silicon, or rubber.
Material - The most effective material for water socks is neoprene, which is mostly waterproof (or as waterproof as you can hope for it to be), while also being durable and stretchy. This gives you the ability to pull the water sock on and off easily but also doesn't make it too bulky so it doesn't fit inside flippers or hiking boots.
Neoprene is also strong enough to keep your foot protected and won't tear if you catch it on rocks while also not wearing out over time.
Another option you'll find in cheaper water socks is polyester and stretchy spandex mix (which is typically around 90:10%). While not as waterproof or durable as neoprene, it is still an acceptable material that will keep your feet safe, but socks made from this material may not last as long.
If you will use your water socks frequently, it's wise to invest in neoprene, but if you're buying them to have as an extra beach accessory, you should get on fine with polyester and spandex.
Soundproofing - If you hate sand as much as some people do, you will love the soundproof options available. This ensures no sand breaches the sock and saves you from uncomfortable rubbing and abrasions, which can ruin your day.
You'll also find water socks which offer protection from hot sand, allowing you to stand and walk along the beach without suffering burns. This gives you more options for enjoying your day and means you won't need to leap between shade if you want to do anything.
Multi-sport Options - While water socks are designed more for water sports such as diving or surfing, they can still double as footwear for activities on the beach. The top quality water socks will allow you to play beach games such as soccer or volleyball without burning your feet on the sand and also give you better purchase on the surface without sacrificing the freedom of movement that occurs with water shoes.
Protection - Strong material and toe caps are the best way to ensure proper, reliable protection from sharp objects, nibbling, snapping sea creatures, and potentially painful stones and rocks. If you swim in a particularly hazardous area, you need as much protection as possible to prevent injury, so be on the lookout for water socks with guaranteed protection.
Weight - Water socks are not a typically heavy product, but lighter is often better as it prevents bulking up your beach bag and allows you to fit more gear inside. Lightweight socks also won't cause too much fatigue on your feet if you're wearing them all day.
Flexibility - Unlike water shoes, water socks offer greater flexibility, which is why many of them are marketed as 'barefoot' socks. This prevents restrictive movements and gives you better control over your foot, which is excellent for maintaining a natural feel when swimming or diving.
Warmth - If you like to hang out in chilly waters, water socks are great for keeping your feet warm without bulking up your feet too much. Besides water sports, some people have used them as camping socks to sleep in, house socks, and even worn them underneath their work boots when working outdoors in cold temperatures.
Sources:
The Dangers of Wet Socks - Silverman Ankle and Foot
Sign Up Now
GET THE VERY BEST OF GEARHUNGRY STRAIGHT TO YOUR INBOX