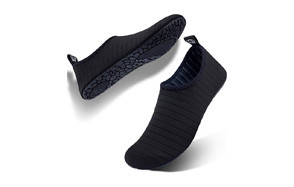 SIMARI Quick Dry Water Socks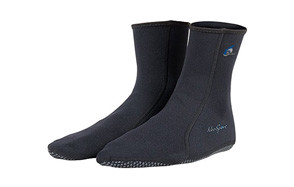 NeoSport Wetsuits Premium Neoprene Water Socks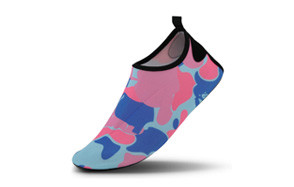 Vaincre Barefoot Aqua Socks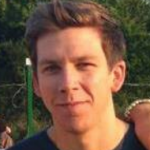 Wet socks are up there as one of the most unpleasant, distressing (and also possibly dangerous) sensations you can experience. They can strike without warning, and they can ruin your day when you thought everything was going great. If you love water sports, then you know the dangers of wet socks better than most, but there is a solution to this that you may know of, but you also may not. Introducing the best water socks, which are ideal for wading, swimming, surfing, fishing, diving, and any other water-based activity you can think of.
With water socks, you get a fully natural, reliable, and safe way to enjoy your time in the water and on the shore without worrying about losing your flip flops and you need not to panic about your toes being nibbled at by a rogue, curious fish. Sometimes, you need to do a little more than just dip your toe in the waters, so instead why not try diving right into this one?
The Best Water Sock
Water Socks Buying Guide
How We Chose Our Selection Of The Best Water Socks
If you're looking for water socks online, you've come to the right place. In making our selection, we worked hard to consider the key factors that everyone should look for before making any purchase. However, this time, we've done the hard work for you.

Brand - A variety of brands gives us an excellent scope to consider when making any selection, however, we know some brands are better than others. To make sure we were recommending only the best brands, we scoured the web and checked out credentials, reputations, and results to find the most prominent, reliable, and satisfactory brands we could.
Reviews - We didn't have the time (or the water wings) to get out and give these products a true test, so instead we relied on water socks reviews to give us an idea of how amazing they were. These reviews allowed us to discover the good, the bad, and the unexpected about the products we looked at and made it easy to whittle it down to the 7 great products you see above.
We love checking out reviews as they often give us the insight we wouldn't otherwise get. They are written by customers who have gotten good 3-plus months of use from them, and can, therefore, give a detailed, well-rounded opinion that we know we can trust.
Price - Everyone has a different budget and spending needs, so we didn't want to exclude anybody who might think about investing in water socks. Thankfully, water socks aren't the most expensive item we've ever made a buying guide for, so while there's still a decent range of costs, we're also confident no one who wants to try out water socks will be priced out of finding the right pair for them.
Quality - The top-rated water socks also ensure the top quality, and quality is essential no matter what you're buying. But what does quality mean? From our perspective, quality covers aspects such as durability, performance, comfort, and design. To find the selection you deserve (and by that we mean the very best selection), we found products that scored high in all these categories.
Features To Look For In Top Water Socks
To find the best water socks for you, make sure you consider the key features that separate good options from great options. If you're still unsure about whether water socks are for you, or are struggling to pick between two equally awesome-looking products, these features should help you make that important decision.
Comfort - Comfort is always an important factor so consider buying socks with the correct size along with a comfortable style. This means you should avoid those with exposed stitching as this could rub against your foot and cause discomfort. Water socks which are too small will also crush your foot and cause pain which is sure to ruin your day.
Breathability - The beach is a typically warm place to be, so you want to ensure you buy socks that offer excellent airflow and breathability. This will prevent overheating, especially if you wear them on hikes across the beach (or if you wear them underneath your hiking boots).
Breathability will also contribute to comfort by shortening the time your water socks will take to dry, which is convenient for leaving on time and having them ready for the next day out.
Traction - When walking and climbing over slippery, unreliable surfaces and terrains, you need excellent traction to ensure you don't slip and suffer injury. All water socks provide great traction that's sure to keep you safe, but you may want to choose between the different styles of traction. This includes tire tread, silicon, or rubber.
Material - The most effective material for water socks is neoprene, which is mostly waterproof (or as waterproof as you can hope for it to be), while also being durable and stretchy. This gives you the ability to pull the water sock on and off easily but also doesn't make it too bulky so it doesn't fit inside flippers or hiking boots.
Neoprene is also strong enough to keep your foot protected and won't tear if you catch it on rocks while also not wearing out over time.
Another option you'll find in cheaper water socks is polyester and stretchy spandex mix (which is typically around 90:10%). While not as waterproof or durable as neoprene, it is still an acceptable material that will keep your feet safe, but socks made from this material may not last as long.
If you will use your water socks frequently, it's wise to invest in neoprene, but if you're buying them to have as an extra beach accessory, you should get on fine with polyester and spandex.

Soundproofing - If you hate sand as much as some people do, you will love the soundproof options available. This ensures no sand breaches the sock and saves you from uncomfortable rubbing and abrasions, which can ruin your day.
You'll also find water socks which offer protection from hot sand, allowing you to stand and walk along the beach without suffering burns. This gives you more options for enjoying your day and means you won't need to leap between shade if you want to do anything.
Multi-sport Options - While water socks are designed more for water sports such as diving or surfing, they can still double as footwear for activities on the beach. The top quality water socks will allow you to play beach games such as soccer or volleyball without burning your feet on the sand and also give you better purchase on the surface without sacrificing the freedom of movement that occurs with water shoes.
Protection - Strong material and toe caps are the best way to ensure proper, reliable protection from sharp objects, nibbling, snapping sea creatures, and potentially painful stones and rocks. If you swim in a particularly hazardous area, you need as much protection as possible to prevent injury, so be on the lookout for water socks with guaranteed protection.
Weight - Water socks are not a typically heavy product, but lighter is often better as it prevents bulking up your beach bag and allows you to fit more gear inside. Lightweight socks also won't cause too much fatigue on your feet if you're wearing them all day.
Flexibility - Unlike water shoes, water socks offer greater flexibility, which is why many of them are marketed as 'barefoot' socks. This prevents restrictive movements and gives you better control over your foot, which is excellent for maintaining a natural feel when swimming or diving.
Warmth - If you like to hang out in chilly waters, water socks are great for keeping your feet warm without bulking up your feet too much. Besides water sports, some people have used them as camping socks to sleep in, house socks, and even worn them underneath their work boots when working outdoors in cold temperatures.
Sources:
The Dangers of Wet Socks - Silverman Ankle and Foot