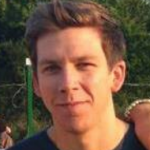 One of the most exhilarating, yet still calm and entrancing ways to tame the murky waters ahead of you, is with stand up paddleboards, or SUP devices. These are designed to give you an insanely fun way to test the waters while remaining safe, thanks to included bungee leashes and no-slip grips found on most good quality boards. It's the family-friendly activity you've been waiting for, a way to enjoy your timeshare on the lake a bit more, and extend your camping trips with a bit more fun in the sun.
There's an absolute ton of information to cover with stand up paddleboards, which is why we're going to do our best to make it entertaining as we go. We're going to start with the top ten best stand up paddle boards for sale, and afterward, it's time to dive into the logistics of what you need to get the most out of your SUP device. Tips, tricks, and maintenance care are all ahead.
The Best Stand Up Paddleboard
Stand Up Paddleboard Buying Guide and FAQ
We've covered a lot so far, but there's still a ton to go. Stand up paddleboards are your shield between you and what lurks in the water below, which is why durability, materials and warranties are something we need to cover in explicit detail. Everything you need to know, as well as your answered questions, are all in this guide. Let's jump into it.

Factors To Consider When Buying A Stand Up Paddleboard
SUP Volume - This is fairly simple to calculate. You take the total SUP length, width and thickness (or depth) into consideration, and find the volume between all three. The reason this is important is that it ties into the weight of the user, the expected results from usage, and the overall enjoyment you'll receive while using your stand up paddleboard. It's a difficult concept to dive into, which is why we've outlined information in individual product reviews along the way when appropriate.
SUP Length - We know this is important in the SUP volume, but it's also something to pay attention to when it comes to your height. It's like choosing the length of a surfboard, only on a smaller scale. Looking at our top model, you would benefit from the 10'4" height by being somewhere within a 45%-55% comparative margin. Essentially, if your height fits within those parameters (6'2" would be 50% of the board height in this instance), then you're going to have a much easier time riding it. The reason being is that your center of gravity has a lot of factors that can either work in your favor or throw you off entirely. Take the length into consideration, and understand that if your ideal board is "too long" for you, then you can still get it, but you'll have a slightly harder time getting started.
Materials - You don't know what's in the water, but since nature is an imperfect landscape that we can't predict, you can rest assured that numerous things could scrape, damage or pop inflatable areas on your SUP device. This is why the materials (and the grade of those materials) are extremely important. If you're going with an inexpensive model, you're most likely going to be met with cheap products. This also dictates where you'll be using your stand up paddleboard. Cheaper models with thinner materials are best used on the ocean where there are less chances of craggy rocks slicing through it, while tougher models can be used on lakes and in rivers where there are more aggressive landscape elements.
Weather Conditions - This is something that only you can determine for yourself. If you're a daredevil and you're all about heading into rainy weather and rapid rivers, do so with caution. You'll need enhanced bungee cables, a better no-slip surface, and increased durability for the gear you choose to bring along with you for the ride. Going for a calm day at the beach? You can side with less impressive attributes with no worry.
Deck Pad - These marvels do a multitude of things, including evenly distributing your weight amongst the entire board, maintaining traction, and cushion your feet. You're standing in one place for an extremely long amount of time, give or take, so that cushioning really helps to mitigate fatigue and foot pain. Deck pads are versatile, but not by nature. Brands matter, so take a look at what your SUP comes with, and decide if it's what you want, or if you need to modify it.

Carry Handle - Not all of these will have capable carry handles, meaning you might need to purchase an additional sling or carry strap. Your carry handle, located on the side of your SUP, allows you to bring it from one area to the next, but depending on the weight of your board, it isn't always the most effective way to get things done.
Leash & Tie Down Attachments - Whether or not you use a leash on your SUP is entirely up to you, but the option to have a leash or tie down is something that you'll universally see across nearly every single brand and model of SUP.
Paddle Selections - Depending on your height, your weight, and the total size of your board, you're going to need different paddle lengths. One of the best things you could possibly get is an adjustable paddle with various lengths, which allow you to find your comfort zone. You don't want your paddle to be too long that you're feeling major tension in your shoulders, but you don't want it to be short enough that your lower lumbar suffers.
Types Of Paddle Boards
There are different types of stand-up paddleboards, some of which may prove useless to you, and others may enlighten you as to their versatility. These are the most common types that you'll find.
Universal SUP: Useful for any and all of the following intended purposes. Universal SUPs range lowest im price and require some of the firmest handling and control to use properly.
Racing SUP: Built with streamlines designs that target speed and efficiency above all else. You won't be casually taking these out on the water, but you will be enjoying some high-octane fun with them.
Inflatable SUP: Compact for storage, but with a higher risk of deterioration and damage. Inflatable SUPs are among some of the cheapest, and perfect for low-impact use and general enjoyment.
Surf SUP: Best built for improved handling and stability on large waves, a surf SUP mimics the qualities of a surfboard, but with a much wider base.
Fishing SUP: While not the most aerodynamic, these SUPs are built to hold onto containers such as your bait and tackle box, and some even have attachments to hold your rod, help you untangle the line, and other things.
Touring SUP: Fancy taking a slow pace around a small island? A touring SUP is halfway between efficient with movement and comfortably designed to handle the extended use. These are ideal to get started if a universal SUP doesn't fit your interests.
Yoga SUP: If you want to take your yoga game up a notch, the middle of the water is the perfect place to get started. These boards are extremely balanced, allowing you to perform a wide array of poses and positions without falling off, but are also usable as touring SUPs if you're in the mood for a quick trip.

Tips When Using A Stand Up Paddleboard
Focus on Center of Gravity: There may be grips or a leash to help you stay in check, but mastering a SUP is about more than just knowing how water works and the buoyancy of your board. Focus on how the pressure you put into your feet and the way you position yourself affect your center of gravity and balance if you want to master your stand-up paddleboard.
Strengthen Your Non-Dominant Arm: While paddling, you're alternating between sides, and alternating between which arm is using more strength to move that paddle. You might notice that on your non-dominant side, your paddles are weaker or forcing you to curve to the left or right when you're paddling. Focus on strengthening your non-dominant arm during paddling, and do not compensate for its inadequacies with your dominant arm.
Escalate Slowly: Don't start out in the roughest waters of the world. You need to ascend based on experience and lessons, which is why it's best to begin SUP usage on a calm lake or pond. You can escalate to beaches on mild days, and if you're skilled enough, eventually you will tackle rivers with fast currents and make something of a high-octane sport out of this.
Stand Up Paddleboard FAQ
Q: What is a stand up paddleboard?
A: It's one of the most self-explanatory watersports out there. Stand-up paddleboards, commonly referred to as SUPs, are enormous surfboard-sized paddleboards that you're supposed to stand on while you operate. You use one oar, keep your feet firmly planted, and row your way through the water. These slightly heavyweight boards require minimal upkeep, give you a way to explore the waters without many restrictions, and generally don't require permits or high associated costs.
Q: What are the benefits of using a stand up paddleboard?
A: Burn Calories: It's not just standing on a board and enjoying the water. You're burning calories, twisting your body, rowing and getting your heart pumping, and spending an extended period of time standing up. After a long day of using your SUP, you'll feel it.
Reduces Stress: You can use a SUP just about anywhere that there's water, and we know that exercise reduces stress on a chemical level in your body. This is also majorly fun, so you're focusing on the feeling of gliding on the water like a demi-God instead of whatever was stressing you out before you got on the water.
Low Upkeep Hobby: It's exercise, but it's also a very niche section of watersports. Many people view SUP usage as a hobby, and in some regards that's true. Once you get your board, you just need access to the water (and hopefully a wetsuit) to exercise that hobby. Jetski's require fuel, boats require docking fees, but a SUP grants you the freedom to explore the water above all else.

Q: Are stand up paddle boards good for exercise?
A: When you use your single paddle on one side, you're not only expensing energy and working your arm muscles, but you're keeping your feet planted firmly while you pivot your abdomen to row properly. If you can learn good form while using your SUP, it will act as a form of exercise, but it will not replace what you should be doing in the gym.
It's like riding a bike: once you build momentum, you can stop what you're doing while your SUP stays in motion for a short while. Proper exercise is best achieved through HIIT (high-intensity interval training), where you're pushing your body to new limits. If you're already relatively healthy and in shape, using your SUP is a great way to maintain your current physique, but it's not going to push the envelope and transform your body.
Q: How much is a stand up paddleboard?
A: SUPs have a fairly wide price range, so you'd do best to budget accordingly to your desire and anticipated use while also taking potential accessory purchases into account. The lower end of the price range is somewhere around $300.00, which will vary by the length of the board and brand you choose. This is a safe starting range, but it does get wild.
Some SUPs will include various accessories, higher quality components, and longer warranties represented by fundamentally competent brands. That's all worth a lot more. The higher range of SUPs are about $700.00 up to $1,200.00--after that point, it's just luxury and isn't benefiting you very well.
Q: How much does a stand up paddleboard weigh?
A: Most boards average somewhere between 20 lbs and 35 lbs for adult-sized models. There's a great deal of preference involved with board weight, but based on your height, the average board weight of available products in your criteria will change. The taller you are, the longer your SUP needs to be, meaning it's going to be heavier than what a 5'3" person would use. Your range of options will either shrink or increase based on your height. Some boards are designed to be more lightweight than others, which is okay, but that will also diminish the total weight capacity of the board as well.
Q: Can I easily fall off a stand up paddleboard?
A: There's no level of skill that safeguards you from the possibility of falling off your board. It's going to happen at one point or another, even if you're one step away from going pro. That doesn't mean you can't mitigate the causes and likelihood of falling off though, especially if you pay attention to your surroundings. If you are to fall off the board, there's a right and a wrong way to do it.
Land flat so that you don't sink deep into the water, like you would if you jackknifed downward. This reduces the chance of injury.
Don't let go of your paddle. You're going to use it to help you get back to the board, and it also helps you retain control.
Either use a leash, or be aware of where your board is going to you can get back to it. Board leashes can actually force your SUP to jerk towards you and hurt you, so it's completely up to you whether you want to use a leash or not, just be certain that you can make it back to your board if you don't use one.
It's a watersport: even jet skiers have a chance of falling, so do it with grace. Each time you fall, you're able to learn from your mistakes and better acclimate to your preferred environment (rivers versus beaches, and so on).

Q: How do I care for my stand up paddleboard?
A: There's a few things you can do to maintain your SUP, each of which care for different components. While these are durable and handle far more waves than fragile fiberglass surfboards do, there are extremely specific issues that your SUP can face.
Keep It Dry: Mold and mildew can literally eat the lamination off of your board, making it completely useless. If you're storing your SUP in an outdoor shed when you get home, or at the very least in a protective case, do your best to ensure everything (including the vent) is fully dry to prevent mold buildup.
Prevent Sun Damage: It's great to prop up your board in between sets… or so we all thought. Especially when your board is wet, sun damage can eat away at the exterior lamination that keeps your board slick and aids in buoyancy. When this gets damaged, you'll compromise the interior foam, which also comes into play with this next tip.
Use Vent Plugs: On inflatable models, the internal foam is what provides buoyancy and keeps you afloat. Vent plugs prevent water from getting trapped inside and stop all growth of mold and mildew, which can damage the internal foam plate.
Store Appropriately: This sounds like some basic bit that the manufacturer would include on their informational packet, but with SUPs, there's an actual reason for this. If you store your SUP outside of the acceptable temperature ranges, then you'll risk damaging the internal foam plate. That plate can expand and contract, but in unacceptable temperature ranges, it can expand to the point of splitting, which will immediately impede upon desired results and primary function.
Q: Are stand up paddle boards easy to transport?
A: They can be pretty difficult to maneuver with, especially if you have other items with you. To transport them from your car to the beach, you're looking at an average of 20 lbs to 35 lbs for most standard and large sized paddleboards. Accounting for the average length and width, they're not exceltny going to be invisible in your car or truck, so you should take measurements and plan your storage space accordingly.
For smaller cars or SUVs, you can secure them to the roof, though that usually requires the purchase of additional accessories since the body of a stand-up paddleboard is fairly slippery. Transporting your paddle usually isn't much of a hassle, as it's either the length of the board, or has a folding mechanism that halves the total length for storage.
Q: What Other Accessories do I Need for a Stand Up Paddle Board?
A: With enough practice, and eventual skill progression, you don't need any additional accessories to have a great time on your stand up paddleboard. However, there are a few add-ons that can enhance your experience, and help you with any areas of stand up paddleboarding that you're struggling with.
Grip Tape: This is similar to what you're put on a skateboard, but it's designed to be fully waterproof. Quality grip tape enhances the standard grip that your paddleboard already comes with, but if you opt for a cheaper model where traction is listed as a con, then this can be a great addition to your purchase.
Air Pump: There are designated air pumps that stick onto your deck and work for you, built specifically for inflatable stand-up paddleboards. These can work a treat if you're sick and tired of self-inflating, or you've encountered pressure loss in the past.
Carry Strap: Stand-up paddleboards can not only get heavy, but long and wide depending on what you're looking for. These straps contour to the edges of your paddleboard and allow you to sling them over your shoulder, so you're not actively supporting all of the board weight while walking around with it.