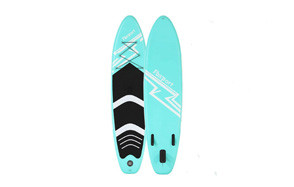 FBSPORTS Premium Inflatable Stand Up Paddle Board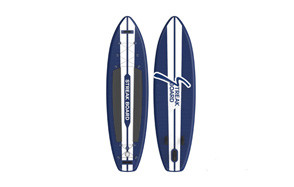 Streakboard Inflatable Stand Up Paddle Board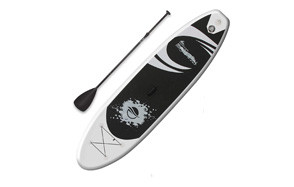 SereneLife Premium Inflatable Stand Up Paddle Board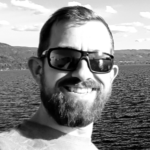 One of the most exhilarating, yet still calm and entrancing ways to tame the murky waters ahead of you, is with stand up paddleboards, or SUP devices. These are designed to give you an insanely fun way to test the waters while remaining safe, thanks to included bungee leashes and no-slip grips found on most good quality boards. It's the family-friendly activity you've been waiting for, a way to enjoy your timeshare on the lake a bit more, and extend your camping trips with a bit more fun in the sun.
There's an absolute ton of information to cover with stand up paddleboards, which is why we're going to do our best to make it entertaining as we go. We're going to start with the top ten best stand up paddle boards for sale, and afterward, it's time to dive into the logistics of what you need to get the most out of your SUP device. Tips, tricks, and maintenance care are all ahead.
The Best Stand Up Paddleboard
Stand Up Paddleboard Buying Guide and FAQ
Standup paddleboarding is one water sport that has become increasingly popular over the years. As fun as it is, the wrong board could spell doom for its user. That is why it is important to take into consideration a number of factors.

Features to Look For A Stand Up Paddleboard
Hull Type - The hull type is a very important aspect that needs to be explored. Choose between a planing hull as well as a displacement hull. This choice is highly dependent on the type of paddling you have in mind.
Solid or Inflatable - For everything, there are advantages and disadvantages. So, when trying to pick between a solid or inflatable board, a number of factors can influence the decision. It could be based on performance, portability or just plain old preference.
Volume and Weight Capacity - Paddleboards come in a range of sizes, so it is safe to guess that they are equally suited for people of different sizes. Based on that, users should take their specs into consideration. Things such as height and weight, influence all-around stability and paddling performance.
Length, Width, and Thickness - These devices generally handle themselves in the water pretty well, nevertheless, it is wise to take their overall dimensions into consideration before making a purchase. The way it works in water is highly reliant on its length, width and thickness, so these are important things to look out for.
Solid VS Inflatable SUPs - Solid SUPs are a handy lightweight option which ensures high performance all-around. They are also a lot more stable in the water thanks to rigidity and are highly customizable. Their inflatable counterparts are a lot more suitable for bumpy rides and are great when it comes to mobility and storage.

Stand Up Paddleboards FAQ
Q: What is the Best Stand up Paddleboard for Beginners?
A: Beginners should stick to inflatable paddle boards, not only do they have the right amount of stability, but they also provide a more favorable landing for falls
Q: What Size SUP Paddle Should I get?
A: Though personal preferences may differ, ideally, the size is dependent on the user's height. There are a number of online guides that can be consulted to get exact recommendations.
Q: Is there a Weight Limit for Paddle Boarding?
A: Yes, there is, and it is highly dependable on the size of the board itself. It is generally advised to use a 2-to-1 ratio of your body volume to body volume in order to stay afloat.
Q: How Do You Transport a Paddle Board?
A: With the inflatable ones, simply deflate it. Otherwise, you may need to strap it to a vehicle.