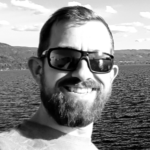 Camping and backpacking are great fun but come with their own set of challenges like making sure you bring enough of the right kind of food, making sure your camping lantern is up to the task and making sure you're prepared for inclement weather. What most campers don't give a lot of thought to however is the importance of getting a good night's sleep. They assume their sleeping bag will take care of that but the fact is that without a first-class sleeping pad under the bag you're in for long nights of tossing and turning. Below we're going to review the 10 best sleeping pads out there in order to help you make sure you find the perfect one for your next outdoor odyssey.
The Best Sleeping Pad
Sleeping Pad Buyers Guide
Factors To Consider When Buying A Sleeping Pad
There are a number of things to consider if you're in the market for a sleeping pad and the best one for you will be determined by how you respond to these considerations.
Inflatable Vs Foam - The 2 main types of camping mattress today are inflatable pads and foam pads. Each has their merits and will appeal to different types of outdoor enthusiasts. Because they rely strictly on air to provide loft and insulation inflatable sleeping pads break down smaller and are typically quite a bit lighter than foam sleeping pads. Those things – carry size and weight – are important to serious mountaineers but not so important to casual campers. Those folks who stay in your typical family friendly campsites. For them foam sleeping pads provide a high degree of comfort and practicality and are a common sense choice.
Thickness - The higher you're lifted off the ground the more comfortable you're going to be. Again, however, added thickness will often mean added weight, whether you have a foam or inflatable sleeping mat. Thicker pads also take longer to self-inflate – or manually inflate for that matter – and won't self-inflate all that well when you're high in the mountains where the air is thinner. So, as a general rule hard core mountaineers will want a thinner, lighter inflatable sleeping mat that can be easily inflated and doesn't require a lot of maintenance. While those in the beach campground have the luxury of having a sleeping pad that's as thick as they want it to be and which can be either foam or inflatable.
Insulation - This is something that comes into play if you're heading into the mountains for a week of elk hunting or you're one of those outdoor types that loves cold weather camping. If you mainly confine your outdoor activities to public campgrounds during warm weather the R-value of your camping mat won't be such a big deal. For those cold weather fans you'll want the highest R-value you can find as this will be essential to making sure you have the best night's sleep possible even when the mercury plummets.
Size When Fully Deployed - Most sleeping pads today will accommodate people up to 6 feet tall and perhaps an inch or two larger. Beware though because there are a growing number of ¾ length pads on the market and you don't want to find out when you unroll the sleeping pad for camping in the tent that your legs are going to be hanging off the end.

5 Tips To Help Get A Great Night's Sleep When Camping
Here are 5 tips to getting a good night's sleep in the great outdoors.
Get the right sleeping pad - In 2017 when there are so many outstanding sleeping pads on the market there's no excuse for heading into the wild without one. Make sure you use the above information to pick the right camping mattress for your adventure and you'll be well on your way to a great night's sleep.
Make sure the tent is level - There are few things worse than constantly rolling or sliding toward one side of the tent because you pitched it on uneven ground. Take a little while longer and find a spot that has enough level ground to at least accommodate your bag and sleeping pad. You'll be glad you did.
Make sure you have a temperature-appropriate bag - Winter camping with a summer bag will be a miserable experience no matter how comfy the sleeping pad might be. Likewise if you're using an extreme bag in the summer you're going to sweat your way through the night.
Use a ground cloth - A lot of novice backpackers neglect to bring a waterproof ground cloth into the woods with them to lay under the tent. Huge mistake. The ground cloth will help reduce heat loss when the ground is cold and prevent your camping mat and bag from soaking up moisture if the ground is wet.
Make sure you wear yourself out - One of the best ways to ensure a good night's sleep in the wild is to push yourself during the day (instead of sitting around in that comfy camping chair) so that when you lay down you fall out as quickly as possible. You don't have to over-exert yourself but being active hiking, swimming or canoeing will pay off when you lay down.

Conclusion
Sleeping pads are indispensable pieces of outdoor kit that have developed over the years to the point where they can now provide astonishing levels of comfort regardless of the weather. If you use the information provided above you should be able to find the best sleeping mat for your next adventure.
We hope you found these sleeping pad reviews helpful and don't forget to stop back on a regular basis for more insightful product reviews and guides from Gearhungry.