Best Eureka Tents in 2022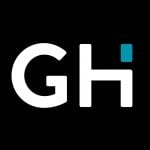 This product guide was written by GearHungry Staff
Last Updated
August 27, 2018
GearHungry Staff
GearHungry Staff posts are a compilation of work by various members of our editorial team. We update old articles regularly to provide you the most current information. You can learn more about our staff
here
.
GearHungry may earn a small commission from affiliate links in this article.
Learn more
Since 1895, Eureka has been providing killer tents for a just about every outdoor excursion you could possibly think of. We're big on camping here on Gear Hungry, so naturally we had to shed some spotlight on this one-of-a-kind brand and their stellar creations.
If you're sick of the same boring old tent, the frustrating poles and crappy designs, you're about to reach across the aisle and become a Eureka man. Every Eureka tent is designed to enhance your camping experience, give you a proper campsite to return to from your hiking trail, and safely stash your camping equipment in without fail. Without further ado, let's get into the best eureka tents.
The Best Eureka Tent




One of the tents that put Eureka on the map, their Timberline tent series has some serious value tucked away in here. While many users will say these aren't of the same caliber that Eureka had twenty years ago, we would beg to differ. You run into the same issues most standard backpacking tents have: heavy, hard to set up. Even though it's a pain, the included fiberglass poles are excellent and provide maximum stability to the tent body.
You also get a Eureka StormShield to pop over those poles, which also provides a little peak over the full front mesh window. Keeps rain out while leaving your view wide open. For a three-person sleeper, the price can get a little bit steep, though after you get your first use out of this, you'll understand why they charge what they do. Quality over quantity, every day of the week.
Key Features:
Designed for three to four occupants
Durable fiberglass pole placement
Full mesh street along the front
Good center height for a backpacking tent
Includes a StormShield for maximum protection against the elements
Low quality shock cords
Intended as a backpacking tent, but it's slightly heavy and a pain to set up
Copper Canyon Six-Person Eureka Tent

Eureka, it's the solution to your large-scale camping needs (we couldn't resist at least one pun). These tent giants are the reason we're here, and this Copper Canyon Six-Person really rocks the boat. First of all, the center spire is 7 feet tall, so you'll be able to freely walk around, even if you're a taller lad. Setup is a breeze, and with only six fiberglass poles, it's a solid construction that's ready for every trip on your planner. You get some pretty good air circulation through the specific roof design, but it comes with a catch.
That same design leaves room for rainfall to leak through the roof. You'll either have to invest in a waterproof spray, or get a proper cover for the top of it. Apart from that, the only other gripe we have is that the carrying bag is rather rubbish. You'll get a killer set of floor space, a great price, and Eureka's excellent customer service in case you run into any problems. Be sure to also check out or large camping tents review for more great items like this. 
Key Features:
Built for a max occupancy of six people
10 x 10 floor space
Fiberglass frame
Quick ring and pin assembly process
Specification:
Brand

Eureka!

Model

2601306

Weight

25 pounds
Roof design cuts down on interior condensation
7 foot tall interior pole prevents crouching and hitting your head
D-style door for wide entry and exiting, even with gear on
Comes with a fairly cheap carrying/storage bag
Roof air circulation design




Depending on where you're headed or what climate you live in, this K-2 XT Eureka Tent could be the most optimal tent for you. Designed to withstand wind, rain and snow, this specifically designed tent offers fantastic resistance against the elements. It's a touch bit heavy to carry onto the site, but once it's set up, it's not going to budge for anything. You get designated gear storage space, and a separate vestibule to prevent you bringing the rain and wind into the main chamber.
Once you're in there, you'll have to crawl through everything: there's not a lot of standing room with a peak of only four feet. With a sizable amount of floor space and durable nylon exterior (with a weather resistant coating), you'll be able to stash you and two of your best mates in here. Fight the elements, extend your camping trip, and get on with a little help from Eureka. For more amazing options like this, check out our guide to the best rooftop tents and pick the right one for your next trip.
Key Features:
Fitted for a three person capacity
8' 11" x 7' 8" floor space
Works well in snowy environments
Made from durable ripstop nylon
Specification:
Brand

Eureka

Model

2628906

Weight

8.82 pounds
Design is perfect to fight wind resistance
Designated gear storage space
Two vestibules so the storm doesn't follow you into the main chamber
Not a lot of standing room
Fairly heavy to carry and set up
Spitfire Two Person Eureka Tent




You want to hit the trail, but some of Eureka's most expensive tents make it difficult. No matter, you'll be all set to rock and roll with a party of two. This Spitfire Two Person Eureka Tent gives you some handy internal storage mesh compartments, and a lot of air flow to prevent sweating and issues when night falls. One of our favorite features is the simple setup: takes only minutes, and gives you a sturdy, durable set of protection against the rain. On top of that, the internal flooring is designed to keep rainfall and moisture out.
With all that out of the way, just know that this isn't a terribly tall tent. You'll find yourself army crawling through it, since the peak barely reaches over three-and-a-half feet tall. While it's lightweight when you're travelling to the campsite, this pop up tent lacks on wind resistance. Breathable, but without a second line of defense against Mother Nature. If it's you and one other hitting the trail, you'll both be comfortable as can be. Our handy guide to the blow up tents features more great products like this. 
Key Features:
10' 9" x 5' 10" floor space
Added two internal storage compartments for your items
Simple assembly thanks to the post and grommet corners
Specification:
Brand

Eureka

Model

Eureka

Weight

5.2 pounds
Bathtub-style flooring prevents rain and moisture from the ground from getting in
Excellent air circulation to prevent it being stuffy at night
Lightweight at just over 5 lbs; quick carry, easy travel
Peak height is only 3'7", and doesn't cover a lot of space
Mesh panels aren't very wind resistance; you'll incur difficulties in a storm




This one was sa tricky one to use, and not for the reasons you'd think. We were ecstatic with the breathability, meaning you wouldn't endure those sweat-soaked camping pillows in the morning, but that also meant absolutely no wind resistance on a breezy night. External materials used make this an absolutely durable tent; no problems with tearing or frayed sections, which is rather nice.
Midori 3 Eureka Tent is ultra easy to set up, which is always nice. This pop up tent has a fiberglass pole running along the top like a spine, meaning nothing's going to take it down. You get a wide D-style door and vestibule area, so you can shake off the rain and leaves before crawling into your sleeping bag. While it's marketed as a three-person tent, that only works if you don't bring any gear with you (which makes no sense). We recommend only fitting two people in at a time.
Key Features:
Built from 75D polyester taffeta material
Excellent floor space
D-style door for wide entry
Full vestibule; you won't be bringing the storm in with you
Specification:
Brand

Eureka

Model

Eureka

Weight

6.5 pounds
Simple setup thanks to pop up design
Bathtub-style floor prevents rainfall and ground moisture from seeping in
Maximum air flow to prevent a humid, hot environment
No wind resistance
Marketed as a three-person tent, but not if you bring gear
Apex Waterproof Backpacking Eureka Tent




If you're hitting the outdoors for the night, the Apex Waterproof Backpacking Tent is the way to go. Eureka threw their flair into this one, all at a crazy low price for their brand. First and foremost, don't grab this if you're planning for more than a two-person camping expedition (unless they're bringing their own tent). Eureka's dimensions always seem a bit stretched when they say it can fit three, but as with other models, it's not reasonable if you want any form of comfort or personal space.
Thanks to the extremely sturdy construction and build, this fares well against high winds, and as a toss-up, it doesn't have a lot of breathability to it. One issue we've all run into when taking the stakes out of the ground is stretching or fraying the loops; this tent comes with all those picadillos in mind. Pulling out the stakes/packing it up is simple, and doesn't add wear and tear to the tent. Love this tent? Check out our review of the top Coleman tents for our top picks. 
Key Features:
Rectangular fiberglass dome tands tough against the elements
Vestibule area
7' 4" x 4' 4" floor space
Polyester nylon footprint included
Specification:
Brand

Eureka

Model

Eureka

Weight

5.97 pounds
Fantastically low price
Fairly lightweight at six-and-a-half pounds
Doesn't get worn down from packing it up
Virtually no breathability
Designed for three, only fits two




Three seasons, and a great amount of space. While there's a wide price range on this Tetragon HD model, you'll be able to stash three people in here with more than enough room to stretch out. There's a fair amount of window space to keep this nice and breathable, even when you're jammed to capacity with your gear. With all that extra space comes extra fabric, and that's where the weight issues comes into play. This weighs nearly twenty pounds when it's completely packed up, and that's not exactly lightweight on your back.
Internal floor space is great, but what's fantastic is the super durable 750 polyester taffeta construction. It makes up most of the associated materials, and it extremely tear-resistant. Since a chain is only as strong as its weakest link, you also have some surety in the durable stitching and thick mesh, so even your weaker spots won't be compromised from your regular wear and tear. For more reliable tents, browse our list of the best-selling truck bed tents on the market.
Key Features:
Built for three seasons use; withstand the elements
750 polyester taffeta construction
120 sq feet of internal floor space
Specification:
Brand

Eureka

Model

Eureka

Weight

19.5 pounds
Fantastic wind resistance
Large enough to sleep eight people
Ample windows for breathability
Very wide price range depending on which size you select
Heavy to lug over your shoulder at nearly 20 lbs
Desert Canyon Eureka Tent




Built for a total of six people, this Desert Canyon tent is like being an archaeologist in the middle of wherever you decide to camp out. This two-piece tent has a solid main chamber, and an extra tent topper to seriously repel rain like nobody's business. With all this awesomeness, it's going to be a pain in the neck to set up, so be warned. When you look at everything you get, we were shocked to find that Eureka's price wasn't a sale, wasn't some flash deal, it was their real, dead-honest price.
The only design flaw we could really find was in the outlying poles that help hold up the tent topper. They're a bit flimsy, and aren't necessarily the best when it comes to heavy winds. A nice big D-style door, thick mesh windows, and a lot of interior comfort makes this all worthwhile. Just keep in mind, this is over twenty-five pounds of tent, so you shouldn't be carrying it in alone. Make sure you also check our Beach tents review for more great options.
Key Features:
Suitable for six person occupancy
Sturdy mesh window screens w/ covers
Wide D-style door
Additional roof cover prevents harsh rainfall
Specification:
Brand

Eureka

Model

Eureka

Weight

20 pounds
Bathtub flooring prevents moisture and dirt from creeping in
Excellent price for such a large tent
A real pain to set up
Outlying poles (that hold up roof cover) take on a lot of pressure




Hey, the best things in life are never easy. This inexpensive and ultimately high capacity Sunrise Java tent offers a crazy amount of protection from three seasons worth of the elements. Slipping into this bad boy gives you ample protection against dirt, bugs, dust and whatever else tries to creep its way into your tent after a long and intense day. No matter where you set up shop for the night, you'll have a 360 view of beautiful outdoors with four large mesh windows.
You can sleep up to a dozen people with a 12 x 10 foot floor space. If you're looking to keep it roomy, stick to just ten people. Setup, as you might imagine with a massive tent like this, isn't exactly an easy process. Once it's all said and done, you won't have a lot of space to stand on the inside, meaning you'll find yourself crawling over your friends to get out and grab a bite of fresh air. It's packing value, quality construction with taffeta poly, and a way to bring a little bit of the indoors, out. If you are looking for a tent for your solo trip, then check out our solo tents guide and find a perfect one for you.
Key Features:
63D poly taffeta construction all around
12 x 10 foot floor space can fit 12 people, 10 with extra leg room
Built for three season functionality
Fairly lightweight considering the occupancy possibilities
Specification:
Brand

Eureka

Model

Eureka

Weight

17.29 pounds
Killer price for a 12-person sleeper tent
Excellent flooring prevents dirt and bugs from finding their way in
360 view from multiple windows; keeps it aerated
Setup is lengthy, especially when the fiberglass poles cross along the top
Not a lot of standing room; you'll have to crawl over the other 11 occupants for some air



Sounds like a movie title, doesn't it? The successor to the ever-popular Down Range lineup, this model focuses on keeping the moisture out of your tent at all costs. Not only do you have a domed design, but you have a high quality rainfly that pulls down, keeping all the rain at bay. The only downside to that is the breathability: the little window slats don't offer a lot of breathing room, so you'll need to have the rainfly open for fresh air.
Setup was a total breeze, and the tent carry bag that it came with is one of the best we've received. Half of the battle is lugging it to and from the campsite, not to mention keeping it safe when in storage. Made of polyester ripstop with taffeta accents thrown in, this isn't going anywhere. Users have enjoyed their original Down Range lineup for well over five years, this is merely an upgrade to an already worthy series. Find more great products like this by checking out our guide to the bivy sacks.
Key Features:
Polyester ripstop construction w/ poly taffeta accents
Unique design keeps it breathable, while keeping air out
High quality tent carry bag
Specification:
Brand

Eureka

Model

Eureka

Weight

10.2 pounds
Simple setup with only three total poles
Pull-down rainfly offers impeccable protection against the elements
Sleeps two people, but barely; needs room for gear
Breathability average requires the rainfly to be wide open
Eureka Tent Buying Guide and FAQs
While there's a bunch of excellent brands like Coleman and The North Face, there's something significant about these guys. There's two types of products: cheap, and ones that don't suck. Eureka doesn't hide behind crummy price tags to lure you in, they lay it all out there in the open. If you're lucky enough to spend a night in a Eureka tent, you're basically being pampered outdoors.
How We Chose Our Selection of The Best Eureka Tents
Quality - This is the end-all feature we look for. Everything from materials, construction, weight, specs, weatherproofing, capabilities and more all wrap up into the mark of quality.
Reviews - You can't avoid user reviews (technically, this is one long user review with more structure, since we've tested these ourselves). If you're like us, you scan through nearly one-hundred or more reviews per item you look to purchase, and weigh the pros and cons against each other. Fortunately for you, we've laid it all out in this buying guide.
Price - Price will always be a determining factor. If you don't have to check your bank account and budget before you get started on this, then we envy you. Eureka tents aren't exactly cheap; you're in median to high-cost territory here.

Features to Look For in Eureka Tents
Size - Going it alone, on a romantic getaway, or bringing the mates along? Either way, users severely underestimate how much space they're going to need, and always end up cramped in with their bags and campsite companions. Pay attention to the dimensions.
Height of the Peak - Do you want to stand up and bang your head off a pole? We didn't think so. Touching on the first feature to look for, if you have sufficient space, that's great, but don't overlook the total height. Taller gents will already be frustrated with cheap tents they've purchased in the past, which is where Eureka's larger size comes into play.
Weight - You have to think about every piece of camping cookware, hiking backpack pound and ounce of EDC items you have with you, and your tent is no exception. Rolled-up, you want your tent to be easy enough to carry down the trail, and toss back into the car.
Construction - Without proper materials, the construction won't matter. If you've got a solid foundation, you should have solid poles and a sturdy build when you're (properly) set up your pop up tent.
Material - You want fabrics and materials that are difficult to tear, and preferably ones that keep a waterproof tent finish for all instances you find yourself in. Good materials aren't the only make-or-break attribute of a good quality Eureka tent, but it's definitely part of the final score.
Design - This could come down to height, width, and just how the shape of the tent is. Depending on how it's designed, you might see better water flow management (curved tents that repel rain in a stream), and other features that coincide with a quality design.

Ease of Assembly - Even if it says pop up tent on the box, you have to admit, you've tried or heard about some rather crummy tents. Ease of assembly isn't everything, but nobody wants to start their camping or hiking trip out on a bad note.
Durability - Never just go for what's going to ship to you the fastest: you want it to last for far beyond a handful of camping trips. Durability is all about how well it performs under weather conditions, to your wear and tear from using it, and being packed/unpacked so many times.
Waterproofing - Now, not all of these are going to come with built-in waterproofing, which is where you can use an all-purpose waterproofing spray. However, you should still look out for materials that naturally ward off rainfall and make it easier for you to get on with your camping trip.
Wind Protection - Windscreens, the design (so it doesn't bend and collapse), and everything else you can think of that the wind can interfere with. A few gusts shouldn't rock the boat and keep you awake through the night.
Features - Rainflies, zipper compartments and sunroofs oh my! Seriously, added features are great for these tents, especially two-way doors, and quick assembly capabilities. Take the added features into consideration, but don't let it dictate your choice entirely.
Packability - How well it fits in the trunk of that little Hyundai (terribly sorry hikers slash Hyundai owners) or in the flatbed of the truck. It's also how simple a time you have loading it back into the appropriate carrying case, since we all know that's the final hour of packing up where we bring out every curse word in our playbook.

Eureka Tent FAQs
Q: Eureka: About the Brand
A: Eureka was sick and tired of the same old, same old. Everyone always seemed to be in a rush to grab whatever the cheapest tent was, but that never means that you get the right level of quality when you do that. Eureka's built differently, focusing on the quality of your tent first, and worrying about the retail price at the end. Eureka also often includes their manufacturer warranties when selling through third-party sites, like Amazon.
Q: How to Clean Your Tent?
A: Eureka tents have a very quick cleaning and drying process. Just follow the steps below, and when it comes time to pack up the campsite, you'll have a perfectly clean and dry tent to stow away.
Have the tent completely set up. It's ideal to clean your tent on the morning that you're packing everything up and heading home.
Make a mild soap solution. You can either bring single packets of laundry detergent, or use a bottle of Dawn if you also brought camping cookware with you.
Using a cloth, take your mild soap solution and wipe down the tent. Sounds straightforward, but there are the areas you want to put some spotlight on, as they're often overlooked: inside the seam of your D-door zipper, along the spine of your external fiberglass poles (those get really dusty), underneath window canopies and/or inside the sewn seam that surrounds the mesh.
Give your tent a quick wipe down with a dry cotton cloth. This dries it, and gets any residual dust off of it that might've been rustled up from packing up the campsite.
As a word of the wise, don't leave this in direct sunlight when it comes time to dry. Most tents, including Eureka tents, are very susceptible to UV damage from direct sunlight. It can wear down your shell material, but it can also severely bleach the color out of your tent as well.

Q: How to Prevent Tent Mildew and Mold?
A: If your tent has a bit of stink going on, it's probably mold and mildew. Don't be alarmed, it doesn't mean you've been sleeping in an abhorrently disgusting environment, it just means it's time to give it a wipe down. Mold and mildew can form in as little as twenty minutes after moisture is introduced to any specific area.
When you're out in the wilderness, you've got rain, general humidity in forested areas and summer months, and it's all a recipe for naturally occuring mold and mildew. Follow these tricks to prevent it, and you'll be good to go.
Spray the Interior - If you use some waterproofing spray on the inside of your tent, you might affect the breathability of the material (especially if you've already done this to the exterior), but you'll be preventing moisture from building on the inside. The most common spots for mildew and mold to accrue is in the corners where the seams and stitching meet.
Wash it After Every Trip - If you don't wash and air dry your tent when your trip is over, it gets packaged up with bacterial growth already. Mold and mildew can occur in storage, and if you go a month between trips, that's going to be a disgusting surprise to find when you open the tent next time.
Use This Mixture - It's going to sound weird, but it's super cheap to make. If you use these ingredients below and make a salt and lime mixture, it will prevent bacteria from growing and spreading, stopping mold and mildew in its tracks. Just think of how they used to use limes on ships to prevent scurvy and salt meat to cure it: same basic principles apply.
½ cup of lime juice
½ cup of salt
½ gallon of water
Craft it, use it when cleaning the inside (and outside) of your tent, and you're protected. As a bonus, it actually smells fantastic, and the scent lingers for quite a while.
Q: Why Choose Eureka for Your Tent?
A: Eureka's quality is unmistakable, but that's not all there is to it. For one, they have impeccable customer service. When we put an entire guide devoted to one type of brand here at Gear Hungry, it's after digging through every possible aspect of why they're the best of the best. Eureka genuinely wants your experience with their products to mean something and be impactful in your camping experience, which is why they've built one of the best support teams we've ever dealt with.
While that's all well and good, the actual products speak for themselves. Materials, stitching strength and even the quality build on the poles, all play a vital role in setting up and taking down your tent. How many times have you fumbled with a garbage quality tent, snapped a pole here and there, or just plain despised the way it felt when you were sleeping in it?
Last but not least, unlike many other chemically-treated tents, these are basically odor-free when you open the package. Some larger models might have about five minutes worth of that scent, though that will fade as they're being constructed. It makes the outdoors feel a little bit more like the outdoors.
Sign Up Now
GET THE VERY BEST OF GEARHUNGRY STRAIGHT TO YOUR INBOX