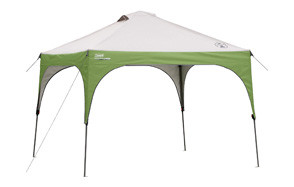 Coleman Instant Beach Canopy 10 x 10 Feet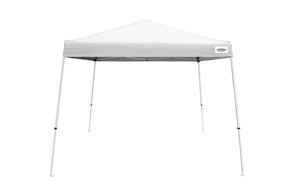 Caravan Canopy 21007900010 10x10 V-Series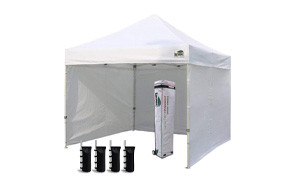 Eurmax New Basic 10x10 Ez Pop Up Canopy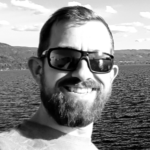 When the weather warms up everyone's attention shifts to the great outdoors. Barbeques, camping, craft, art and music festivals and weddings, weddings, weddings. Popup canopies are a great way to keep everyone from getting baked by the sun or drenched by pesky summer showers and in this review guide we'll be looking at the 7 best popup canopies on the market today.
The Best Popup Canopy
Popup Canopy Buying Guide & FAQs
Things to Consider When Purchasing an Instant Popup Canopy
Size when Folded - Your easy up canopy won't be much good if you aren't able to transport it to the beach or the campground or the art fair or wherever. Therefore you'll need to know how larger or small it is when folded up. Some will fit nicely into the trunk of the car or even the back seat. Others like the Eurmax may be too large for the trunk itself if you have a small car. Also, you should take the weight of the canopy into consideration, especially if you are planning to transport it to and from the car and set it up yourself.
Design - Most people aren't so concerned about the aesthetics of their canopy, as long as it works. For others though, looks are everything. If you're one of those folks make sure you have an accurate idea just what it is going to look like when it's set up. Most every high quality popup canopy is fairly attractive although everyone's taste is different. So you'll have to decide whether or not a folding canopy passes aesthetic muster.
Canopy Material - You'll also want lightweight but durable materials. You'll note that most canopies advertise they are made of 150D or 420D or even 600D material. The "D" indicates the fineness of the weave and also gives an indication of weight. 150D would be the lightest of those 3 with 600D being the heaviest and most durable. In either case you'll want something that can stand up to typical breezes and light rain but which isn't so heavy it will make transporting the canopy an unpleasant chore.

Water Resistant Vs Waterproof - When shopping for a pop up shelter you're going to encounter those 2 phrases a lot. Many folks wonder if there is a difference between the two and the answer is "yes". Although it's not necessarily as obvious with a canopy as it is with, say, a watch. With a wrist watch water resistant means the watch will be unaffected by contact with water at sea level. However if you dive with the watch on the water pressure will force water through tiny crevices. A water resistant canopy is one where the fabric is waterproof but the seams are not heat sealed and may allow water to penetrate. On a waterproof canopy those seams are heat sealed.
Ceiling Height - The maximum center height of a canopy can be a bit deceiving because with some the supporting framework makes the portion above the canopy line essentially unusable. Not that you were going to hang anything up there anyway. So, if someone claims their canopy has a ceiling of 10 feet take it with a grain of salt, until you find out what kind of supporting structure is holding up that ceiling. Typically cathedral style canopies like the AmazonBasics will be nice and open right to the top. Keep in mind however that when you give up some of that internal architecture you also give up some stability. And the more you give up the less stable the canopy will be.
Room for Seating - In most cases people are going to want one of two things under their canopy. Either a table with a chair they can sit at to perform registrations or some such thing or a square table with seating on each side for eating, card playing and more. You'll want to be sure your canopy is large enough to accommodate the table you have in mind.
Frame Material - Instant popup canopy frames are typically produced from either aluminum or steel. Some people consider aluminum to be the better choice while others swear by steel. As you might imagine each has its upside and downside. You should keep the following considerations in mind when contemplating which type of frame to have on your canopy:
Weight - Aluminum weighs less than steel so transporting it to and from the setup point will take less effort. Actually setting it up will likely also be easier. However, your aluminum framed canopy is not going to stand up to windy conditions as well as steel. That's just a fact.
Strength - Both materials will corrode in time simply because that's their nature. However, until they do steel is going to have the upper hand in the strength department. If you only plan to set up your canopy once a year during the company sports day it won't matter though.
Corrosion Resistance - As we said both steel and aluminum are going to corrode in time. But you don't want either hustling off to the scrap yard so make sure the frame of your canopy is treated with a high quality powder coat to seal it from moisture.
Popup Canopy FAQs
Q: Is a Canopy Shelter Easy to Put Up and Take Down?
A: Certainly it depends on the quality of the engineering involved. That said most of the high quality popup canopies (such as the ones reviewed above) are relatively easy to setup and take down. The amount of time involved will typically depend on the complexity of the structure. If it is just a canopy one person may be able to set it up in a few minutes. However, if there are walls and perhaps even a floor involved it will likely require at least 2 people and take 10 or 15 minutes, or more.
Q: Are Folding Canopies Waterproof?
A: The best ones certainly are. If you have your eyes on a canopy you should make a point of finding out if it is indeed waterproof or water resistant (see above). If it isn't one or the other you should take a pass. It's not that the canopy is necessarily going to keep you dry. After all, most are open all the way around so even a little breeze accompanying rain will cause some people taking shelter under the canopy to get a wet. However, in other cases when the rain is falling more or less straight down a canopy may well afford more than adequate coverage. In either case you'll want to make sure that any canopy is waterproof or at the very least, water resistant.
Conclusion
Popup canopies are a great and affordable way to carve out some cool, comfortable, useable space for yourself in the great outdoors. Whether you use that space to shelter wedding guests, protect a product, give tennis players a break from the sun or just make things a bit more comfy on the backyard deck is up to you. Any of the above profiled popup canopies will serve you well without costing an arm and a leg and many can be set up by a single individual after a bit of practice. Just remember to keep the above considerations in mind in order to ensure you get the type of folding canopy that's right for your situation.