Best Popup Canopy in 2021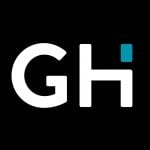 This product guide was written by GearHungry Staff
Last Updated
May 15, 2018
GearHungry Staff
GearHungry Staff posts are a compilation of work by various members of our editorial team. We update old articles regularly to provide you the most current information. You can learn more about our staff
here
.
GearHungry may earn a small commission from affiliate links in this article.
Learn more
When the weather warms up everyone's attention shifts to the great outdoors. Barbeques, camping, craft, art and music festivals and weddings, weddings, weddings. Popup canopies are a great way to keep everyone from getting baked by the sun or drenched by pesky summer showers and in this review guide we'll be looking at the 7 best popup canopies on the market today.
The Best Popup Canopy
Coleman Instant Beach Canopy 10 x 10 Feet

There was a period when Coleman was decidedly uncool and just too mainstream for some. Today however, most outdoor enthusiasts with the ability to judge things dispassionately have come around to the notion that Coleman is often terribly unrated. After all, they routinely produce high quality outdoor products that embrace a simple design ethos and emphasize performance over appearance. And, they do so for a price just about anyone can afford. This Coleman Instant Beach Canopy is a good example of all the things the company gets right including clean, unassuming lines, ease of use, just enough subtle styling touches to keep things interesting and the aforementioned affordability. The Instant Beach Canopy would look just as good at a golf tournament, at the finish line of a road race or set up over the picnic table in the woods.
Setup takes just minutes as this folding canopy snaps into place in just three easy steps. The canopy is treated with a special UV guard to keep those nasty byproducts of the sun off your sensitive skin and there is a roof vent (hard to find among name brand, mass produced canopies) to prevent life under the canopy from becoming oppressive on those blistering July days. The poles are made of lightweight fiberglass and pre-attached so that they snap into place in seconds while the locking mechanisms on the legs are simple and safe and designed to prevent injury. And there are welded steel feet that provide the canopy a stable footing even on concrete or other surfaces where driving stakes is out of the question. If you are looking for some  amazing additions to your home, check out our guide to the best pergola kits.
Key Features:
Dimensions – 10' x 10'
Three-step setup
Made from UVGuard material
UPF50+ protection
Expandable telescoping pole system
Wheeled carry bag included
Specification:
Brand

Coleman

Model

Instant Beach Canopy

Weight

35.5
3 step setup process is quick and easy
Dependable Coleman quality
100 square feet of shade
Not for use in heavy weather
CORE Instant Shelter Pop-Up Canopy

The Core Instant Shelter is a premium popup canopy that takes the hassle out of temporary shelters. Anyone that's owned a popup canopy before will know that they can be a real pain to set up. This one is different. Instead of a bunch of color-coded poles, this popup canopy has a one-piece foldable frame that extends out instantly. The whole process takes just two minutes and it's just as easy to put away as well. The shelter is made from heavy-duty 150D polyester, which makes it UV-protective, water-resistant, and super tough. If you get it snagged on something, it's not going to rip open easily. We also love the fact that it comes in a handle little wheeled bag for convenience.
Key Features:
Dimensions – 10' x 10'
Made from 150D polyester
Durable steel frame
Takes two minutes to set up
CORE H2O Block technology
Wheeled bag included
Available in two colors
Specification:
Brand

Core

Model

40017

Weight

38.7 pounds
Super quick and easy to set up 
High-quality materials 
Folds down small
MASTERCANOPY Pop-up Canopy
This popup canopy from MasterCanopy is both reliable and easy to set up. The upgraded steel frame blows much of the competition out of the water because it takes a matter of minutes to erect and can withstand some pretty bad weather. Honestly though, this canopy is designed to keep the sun off you on a still day. If you're planning to take it into a windy environment, you'll probably need some extra guylines. The makers of this popup canopy have also improved the fabric of the canopy and coated it with a UV protection that blocks 99% of the sun's harmful rays. That means this canopy will be a safe sanctuary when the sun is blazing down on your campsite, picnic, or yard.
Key Features:
10' x 10' 
Steel frame 
Set up in minutes 
Canopy material is UV protected 
Three height settings 
Specification:
Brand

MasterCanopy

Model

SH 10X10 Folding Canopy

Weight

38.1 pounds
Crown Shades 10×10 Outdoor Pop up Folding Canopy





The Crown Shades 10×10 canopy is a sturdy, attractive piece of outdoor kit that combines versatility with strength and all around good looks. This is one of the easiest popup canopies to assemble and is going to stay where you put it in all but the most challenging weather. The steel frame is well engineered to provide stability and the water repellent 150D canopy material is lightweight but keeps the rain and sun at bay while also providing UPF 50+ protection from the sun. A full grown adult will likely be able to set the Crown Shades 10×10 up in a couple of minutes thanks in part to the central hub unfolding mechanism.
Set up a bunch of these around the lawn and rest easy knowing your wedding guests will have a safe, enjoyable afternoon or pop it up over a table at the beach to give the kids a refuge from the blazing sun. Set up instructions are easy to understand and on most calm days dad should be able to handle it on his own. One of the notable advantages of the Crown Shades 10×10 is the inclusion of the company's innovative carrying case which really makes transporting this pop up shelter to and from the car a snap. Some easy up canopy cases require you to carry them around but the Crown has a sturdy, reinforced handle and durable, easy-gliding wheels that won't shrink from uneven terrain.
Key Features:
150D silver coat material
100 sq. ft. coverage
Patented central hub frame
Easy setup
Wheeled carrying case included
Available in eight colors
Specification:
Brand

Crown Shades

Model

Outdoor Folding Canopy

Weight

34.9 pounds
Fully adjustable height
Water resistant
Robust tie downs
One year warranty against defects
Be sure to close those leg locks tightly
Caravan Canopy 21007900010 10×10 V-Series

The Caravan Canopy V-Series is a simple, no-frills popup canopy. It's not designed for commercial use, which makes it ideal for camping, garden parties, and taking to the beach. However, it's not really designed to withstand heavy wind or rain. It's more of a fairweather popup canopy. If you just need a bit of shade for a picnic, this will work just fine. It has a 150D polyester cover that keeps light rain out and will protect your skin from UV rays. The foldable frame is made from steel but it's not the strongest frame we've seen. And, it comes with a roller bag, four stakes, and a two-year warranty in case it breaks. 
Key Features:
Dimensions 10' x 10' 
Foldable steel frame 
150D polyester cover 
Four stakes 
Roller bag included 
Two-year warranty
Specification:
Brand

Caravan Canopy

Model

21007800010

Weight

28.4 pounds
Competitively priced 
Easy to set up 
Provides plenty of shade
Can't withstand heavy rain or wind 
The steel frame isn't very strong 
Quik Shade Expedition EX64 Slant Leg Instant Canopy




Quik Shade EX64 is all that and more. It has maybe the most stable footprint you'll find in a popup shade today thanks to the slanted legs. Like the Coleman Instant Beach shade canopy the Quik Shade will withstand quite a substantial gale, although because there are no side panels it won't be much good if that gale is accompanied by rain. Still, under normal conditions the EX64 will be all the sun-blocking, shade-casting easy up canopy you could ask for and all for a relative song. The frame of the EX64 is fashioned from powder coated steel for outstanding corrosion resistance and it has the company's patented latches and leg extenders that help with quick setup. The welded feet keep the legs from sinking into the soft soil and because of the slanted legs and wide stance you won't need to worry too much about securing it to the ground.
Set it up on the sideline of the softball game to provide shade, set it up in front of the house for a lemonade sale, open it on the backyard deck to provide an extra element of comfort during those holiday barbeques or take it with you to the game for tailgating. Because of its relatively light weight, its easy setup and affordability this is an essential piece of outdoor kit for those who can't wait to get out of the house. It's also attractive and durable and should be with you for many years and find myriad uses. Before you know it you'll be inventing things to do just so you can use it. Make sure you also check our guide to the best beach wagons for more great items like this.
Key Features:
Slanted legs for heightened stability
Weighs about half what some others weigh
High grade powder coated steel frame
Specification:
Brand

Quik Shade

Model

EX64

Weight

27.3 pounds
Extremely affordable
Available in a variety of colors
Relatively lightweight compared to other canopies
A fairly small popup canopy
AmazonBasics Pop-Up Canopy Tent




The last item on our list of 7 best popup canopies comes to us from Amazon itself. It's their AmazonBasics Popup Canopy Tent and 'basic' is a good word for it. Though not a bad word by any means. Because if you need an effective, easy to deploy canopy that's not going to break your bank while it supplies your VIPs with some much needed shade then here you are: the AmazonBasics pop up awning. The frame of the Basic sports a white powder coat that helps fend off corrosion and gives the popup tent a light, airy look. Although the canopy itself is not the biggest out there the angled legs provide you plenty of room to get a table and a camping chair underneath and also endow the Basic with robust stability that staves off the need to tie this puppy down in most instances.
The AmazonBasics Popup Canopy isn't going to win any design awards, which is one reason why they call it the Basics Popup. But what it will do is provide shade in a hurry should your company picnic, family outing, tailgate party, beach party or product launch call for it. Great for street fairs and, of course, weddings. If you need sun protection but don't have a ton of money to spend the AmazonBasics will fulfill your need each and every time.
Key Features:
Welded feet with built in eyes for driving stakes
UV treated 150D poly
Angled legs for added stability
Specification:
Brand

Amazon

Model

Basics PopUp Canopy

Weight

37.5 pounds
Very stable even in a stiff breeze
UV treated 150D fabric is light and sun-safe
Folds down to less than 5' in length
Not the easiest or most stable rolling case
Eurmax New Basic 10×10 Ez Pop Up Canopy

Eurmax New Basic 10×10 EZ Popup Canopy is a hybrid outdoor shelter solution that can be used as a straight-up sunblock for your bbq guests or as a bonafide 4 to 6 person family tent should you choose to install the enclosure walls. As such it provides wide-ranging versatility and will serve you well for both business and personal applications. The steel frame boasts full truss structural support that provides a reassuring rigidity when the wind starts to blow. That frame is also specially treated to be rust resistant and the canopy material itself is robust 420D poly with both 99% UV protection and CPAI fire retardant certification. And if the wind happens to be blowing from a particular direction you have the option of installing one or two of the walls while keeping the rest of the enclosure open to nature.
While you're more likely to see these at a trade fair then in the campground the fact that you could very easily adapt it to play the role of a camping canopy only serves to highlight its versatility. The fact is there are some who will prefer it over more traditional tents because of the incredible headroom and the fact that they can remove walls to craft a specific type of experience and/or to maintain privacy in a crowded campground without having to retreat entirely indoors. The bottom line however is that, whether you need coverage for your guests, need to protect your artwork from sun and/or rain or want to provide kids a dependable shelter for a sleepover in the yard the Eurmax New Basic instant popup canopy will answer the call with authority.
Key Features:
Commercial quality heavy duty popup canopy tent
Water, fire and UV resistant fabric
Easy to install and remove without tools
Highly durable powder coated chip and rust and corrosion free finish
Versatility to configure with and without walls
Specification:
Brand

Eurmax

Model

New Basic EZ

Weight

56 pounds
Sturdy full truss construction
Comes with roller bag
Maybe the best pop up canopy for art fairs and craft shows
Heavy enough that you may need help porting it about
Popup Canopy Buying Guide & FAQs
Things to Consider When Purchasing an Instant Popup Canopy
Size when Folded - Your easy up canopy won't be much good if you aren't able to transport it to the beach or the campground or the art fair or wherever. Therefore you'll need to know how larger or small it is when folded up. Some will fit nicely into the trunk of the car or even the back seat. Others like the Eurmax may be too large for the trunk itself if you have a small car. Also, you should take the weight of the canopy into consideration, especially if you are planning to transport it to and from the car and set it up yourself.
Design - Most people aren't so concerned about the aesthetics of their canopy, as long as it works. For others though, looks are everything. If you're one of those folks make sure you have an accurate idea just what it is going to look like when it's set up. Most every high quality popup canopy is fairly attractive although everyone's taste is different. So you'll have to decide whether or not a folding canopy passes aesthetic muster.
Canopy Material - You'll also want lightweight but durable materials. You'll note that most canopies advertise they are made of 150D or 420D or even 600D material. The "D" indicates the fineness of the weave and also gives an indication of weight. 150D would be the lightest of those 3 with 600D being the heaviest and most durable. In either case you'll want something that can stand up to typical breezes and light rain but which isn't so heavy it will make transporting the canopy an unpleasant chore.

Water Resistant Vs Waterproof - When shopping for a pop up shelter you're going to encounter those 2 phrases a lot. Many folks wonder if there is a difference between the two and the answer is "yes". Although it's not necessarily as obvious with a canopy as it is with, say, a watch. With a wrist watch water resistant means the watch will be unaffected by contact with water at sea level. However if you dive with the watch on the water pressure will force water through tiny crevices. A water resistant canopy is one where the fabric is waterproof but the seams are not heat sealed and may allow water to penetrate. On a waterproof canopy those seams are heat sealed.
Ceiling Height - The maximum center height of a canopy can be a bit deceiving because with some the supporting framework makes the portion above the canopy line essentially unusable. Not that you were going to hang anything up there anyway. So, if someone claims their canopy has a ceiling of 10 feet take it with a grain of salt, until you find out what kind of supporting structure is holding up that ceiling. Typically cathedral style canopies like the AmazonBasics will be nice and open right to the top. Keep in mind however that when you give up some of that internal architecture you also give up some stability. And the more you give up the less stable the canopy will be.
Room for Seating - In most cases people are going to want one of two things under their canopy. Either a table with a chair they can sit at to perform registrations or some such thing or a square table with seating on each side for eating, card playing and more. You'll want to be sure your canopy is large enough to accommodate the table you have in mind.
Frame Material - Instant popup canopy frames are typically produced from either aluminum or steel. Some people consider aluminum to be the better choice while others swear by steel. As you might imagine each has its upside and downside. You should keep the following considerations in mind when contemplating which type of frame to have on your canopy:
Weight - Aluminum weighs less than steel so transporting it to and from the setup point will take less effort. Actually setting it up will likely also be easier. However, your aluminum framed canopy is not going to stand up to windy conditions as well as steel. That's just a fact.
Strength - Both materials will corrode in time simply because that's their nature. However, until they do steel is going to have the upper hand in the strength department. If you only plan to set up your canopy once a year during the company sports day it won't matter though.
Corrosion Resistance - As we said both steel and aluminum are going to corrode in time. But you don't want either hustling off to the scrap yard so make sure the frame of your canopy is treated with a high quality powder coat to seal it from moisture.
Popup Canopy FAQs
Q: Is a Canopy Shelter Easy to Put Up and Take Down?
A: Certainly it depends on the quality of the engineering involved. That said most of the high quality popup canopies (such as the ones reviewed above) are relatively easy to setup and take down. The amount of time involved will typically depend on the complexity of the structure. If it is just a canopy one person may be able to set it up in a few minutes. However, if there are walls and perhaps even a floor involved it will likely require at least 2 people and take 10 or 15 minutes, or more.
Q: Are Folding Canopies Waterproof?
A: The best ones certainly are. If you have your eyes on a canopy you should make a point of finding out if it is indeed waterproof or water resistant (see above). If it isn't one or the other you should take a pass. It's not that the canopy is necessarily going to keep you dry. After all, most are open all the way around so even a little breeze accompanying rain will cause some people taking shelter under the canopy to get a wet. However, in other cases when the rain is falling more or less straight down a canopy may well afford more than adequate coverage. In either case you'll want to make sure that any canopy is waterproof or at the very least, water resistant.
Conclusion
Popup canopies are a great and affordable way to carve out some cool, comfortable, useable space for yourself in the great outdoors. Whether you use that space to shelter wedding guests, protect a product, give tennis players a break from the sun or just make things a bit more comfy on the backyard deck is up to you. Any of the above profiled popup canopies will serve you well without costing an arm and a leg and many can be set up by a single individual after a bit of practice. Just remember to keep the above considerations in mind in order to ensure you get the type of folding canopy that's right for your situation.
Sign Up Now
GET THE VERY BEST OF GEARHUNGRY STRAIGHT TO YOUR INBOX