Best Beach Tents in 2022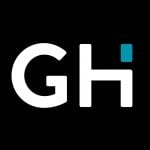 This product guide was written by GearHungry Staff
Last Updated
June 13, 2018
GearHungry Staff
GearHungry Staff posts are a compilation of work by various members of our editorial team. We update old articles regularly to provide you the most current information. You can learn more about our staff
here
.
GearHungry may earn a small commission from affiliate links in this article.
Learn more
If you are lucky and live close to a beach that you regularly visit or indeed have a vacation by the beach planned any time soon, then about now would be a good time to start researching the best beach tents for you and the family. They provide ideal protection from the wind and the sun as let's face it, weather can at best be temperamental. No-one wants to be settling down for a nice picnic, then hey presto, the wind kicks up and you have a sandwich full of sand! You might also be, let's say, a little on the shy side. Scarred for life when your Mom dropped the towel she was holding round your waist as you were slipping into your swimmers and the whole beach saw your tackle! You can't be dealing with that kind of ritual humiliation again. So a tent is a genius place to get yourself changed ready for an ocean dip. Privacy and somewhere to have a little sun nap; sounds perfect. Let's take a look at some of the best beach tents for your money.
The Best Beach Tent
Pacific Breeze Easy Setup Beach Tent






Pacific Breeze is a fabulous pop up waterproof tent in a lovely bright sky blue fabric that makes the perfect all-rounder. It's not only light-weight and therefore easy to carry but there's plenty of room inside to accommodate up to three people. Featuring a fibreglass game on an Easy Up Hub system, it couldn't be simpler to erect either. It has a rather ingenious drawstring mechanism that literally allows one person to set it up in under a minute. How brilliant is that? With its exceptional UPF 50+ protection, it's great for those delicate being amongst you who currently resemble a milk bottle perhaps! Perfect for providing some much needed shade on a blazing hot day and equally as handy for wind proofing your spot at the beach. A fabulous little tent that you and the family get hours of ocean side enjoyment out of.
Key Features:
Unique designed hub system pops up in seconds
Provides UPF 50+ sun protection
Incorporates 3 large ventilated windows
Made from water repellent and breathable polyester
Carrying bag and sandbags included
Specification:
Brand

Pacific Breeze Products

Weight

8.8 pounds
Speedy assembly
Lightweight and compact
Versatile and portable
Ample ventilation
Breathable
Waterproof
Windproof
Internal storage
Fits three people
UPF protection
Complete with carry bag
Slightly more difficult to pack away than to assemble

This superb little pop-up beach tent in an attractive and stylish blue color is the perfect fuss-free accompaniment to a family day out at the beach. While it's small in stature, it's big in protection and provides a ventilated and comfortable space to escape from the heat of the midday sun. Designed to be fully open at the front, there's also an additional large sized mesh window at the rear which helps to circulate air and provide extra ventilation. It couldn't be easier to set up with it's easy to assemble hassle-free pop-up design. Supplied with its own carrying bag, it's portable and easy to transport from the car to the beach and back again. Side sandbags are also included to help secure the tent against that refreshing ocean breeze with ample ground stakes also supplied. For outdoor comfort and protection, whether you're enjoying a picnic in the park, lounging by a lakeside or catching some rays at the local beach, this Amazon Basics Beach Tent is an excellent choice. It does only provide limited sun protection, so your usual sunscreen is still highly recommended.
Key Features:
Pop up beach tent is quick and easy to assemble
Lightweight and portable design
Open at the front with large rear mesh window
Plenty of ventilation and air flow
Carrying bag, sandbag and ground stakes included
Specification:
Brand

AmazonBasics

Model

JC002

Weight

1.98 pounds
Neso Tents Grande Beach Tent

This large canopy style tent stands at over 7ft tall so provides plenty of overhead space. With it's innovative and stylish stakeless design and eleven different cool and contemporary colors and patterns to choose from, you will make quite the impression down at the beach. Set up is simple and should take just a few minutes with everything neatly packing down into a convenient shoulder carrying bag for easy portability. This Neso Grande Beach Tent is fabricated from high quality and durable nylon blend with patented reinforced corners that have been specially designed for longevity. Better still, it offers UPF factor 50+ sun protection as well as being treated with a water repellent coating. That means come rain or shine, your family is fully protected from the elements. A set of corner bags is supplied, which can be filled with sand or weighted down with rocks to anchor the tent securely on a breezy day. This beach tent performs every bit as good as it looks and is perfect to accompany you on that next sunny family outing. For more amazing options like this, check out our guide to the best rooftop tents and pick the right one for your next trip.
Key Features:
Beautifully designed contemporary beach tent
Provides UPF 50+ sun protection
Stands at over 7-feet tall
Made from water repellent, reinforced nylon/lycra blend
Carrying bag included
Specification:
Brand

Neso

Weight

6.5 pounds

If you're thinking of investing in a new beach tent this summer, then take a look at the WolfWise ultra-lightweight yet durable polyester tent which effortlessly pops up and folds down in literally seconds. Complete with its own carrying bag, it's totally portable an easy to transport. Inside there are storage pockets to keep smaller possessions safe and neatly organized plus two large windows positioned either side of the tent for extra airflow as well as visibility. Both the front and rear of this innovative tent open out full should even more ventilation be required. It's spacious enough internally to accommodate up to 4 people and with its UPF+50 protected coating, absorbs 98% of the suns harmful ultraviolet rays. The frame itself is a highly durable and corrosion free galvanized steel construction while the tent fabric itself is a long-lasting and tear-free 190T polyester. For long lasting performance and full weather protection, the WolfWise is an excellent choice.
Key Features:
Superb portable pop-up design tent
Provides UPF 50+ sun protection
Spacious internally with 360-degree ventilation
Durable tear resistant 190T polyester fabrication
Carrying bag included for easy transportation
Specification:
Brand

WolfWise

Model

WF-INS-B-1

Weight

4.23 pounds
Sport-Brella Portable Canopy and Umbrella Beach Tent




Not quite a fully functioning tent but so much more than an umbrella or a regular beach canopy, this is a genius invention that any family who loves the outdoors is sure to get tones of benefit from. It's almost like having your own private VIP beach cabana! Sport-Brella Portable Canopy is especially useful for those families who love trips to the beach or partake in plenty of sports or other recreational pursuits. This is just the perfect track side accessory too. You never know when you might need a bit of protection and this has it in spades! Get it, like bucket and spades! Anyway, we love this and are sure you and your family will too. It's everything you need and more and looks pretty stylish and funky too.
Key Features:
Stay safe and protected with UPF 50+ sun protection
Side panels provide extra coverage and wind flaps added ventilation
Ruggedly constructed from 210D polyester
Additional side zippered windows for increased airflow
Water repellent and weather proof
Carry bag, tethers and ground stakes all included
Specification:
Brand

Sport-Brella

Model

BRE01-075

Weight

8.5 pounds
All round weather and shade protection
Rugged and durable
UPF protection
Light-weight
Portable
Water repellent
Complete with carry bag
May require extra heavy duty ground stakes to weight down
Make sure you've checked which way the wind is blowing!
Easthills Easy Up Beach Tent




Heading to the beach with friend and family this weekend but don't really want to pack the big boys tent? This this Deluxe style sun shelter with its ample headroom and space for 4 people makes a fabulous alternative. Easthills Easy Up Beach Tent also handily features an extended zippered porch for even more space and this makes the perfect place to set up that picnic, protected from sand in your nibbly bits! If you need a bit of privacy to change into your bathers, then you can also close up the front of the tent so no worry about exposing yourself. You should find setting this up a breeze and talking of which, there are plenty of plastic stakes (10 in total) to help stop this flying off in a sudden gust of wind.
Key Features:
Extra-large shade protection to shelter all the family
Easy carrying and storage
Sets up in less than a minute
Three sided roll up blind windows
Zippered front for additional privacy
Provides all day weather protection
Specification:
Brand

Easthills Outdoors

Weight

8 pounds
Ultra-lightweight
Portable
Water resistant
Extra roomy
UPF sun protection
Plenty of ventilation
Sturdy construction
Privacy
Internal storage
Slightly more difficult to pack away than to assemble




This G4Free Cabana, patented pop-up beach tent comes in a range of attractive, fun and funky colors. It's also fully anti ultraviolet, offering UPF 50+ sun protection. Perfect for the beach, trips to the park or even to use in your back yard or at an outdoors event where you might want to create some extra shelter. It's all held inside a portable carry bag with a handle so ultimately transportable. There are plenty of nail and fixing holes to hold it down and its supplied with pegs and bags that can be weighted down for extra support against the wind. A great way of escaping from that blazing midday sun and seriously budget friendly.
Key Features:
Updated version comes with sand and wind bags
Innovative pop-up design with patented structure
Fully coated with special silver UV protection fabric
Wind and weatherproof comprehensive design
Good internal space
Convenient carry case with handle for easy portability
Specification:
Brand

G4Free

Weight

2.2 pounds
Light-weight
Portable
Compact storage
Pop-up construction
Sun and UV protection
Wind proof
Quality construction
Multiple colors
Needs some practice and patience to set-up
Limited internal headspace
Pacific Breeze Easy Setup Beach Tent




All the same great design features you'd expect from the Pacific Breeze brand but in their entry level tent. This is like the Deluxe in looks and features but smaller and lighter overall so a great option for anyone who regularly enjoys the outdoors life. Featuring their specially designed hub system, they say it's the fastest and easiest beach tent to set up and take down on the market. With a water resistant PE floor, you'll use this tent for more than just visits to the beach this summer and there's no need to worry about coming in from the sea and getting the inside of the tent went.
Key Features:
Uniquely designed hub system for speedy assembly
Lightweight and compact yet sturdy and windproof
Fabulous UPF 50+ sun protection for delicate skin
Large windows for ventilation
Constructed from breathable polyester and also waterproof
Internal pockets for safe storage of personal items
Specification:
Brand

Pacific Breeze Products

Model

FBA_PBT-001-BLU

Weight

4.45 pounds
Fast assembly
Lightweight and compact
Versatile and portable
Ample ventilation
Breathable
Waterproof
Windproof
Internal storage
UPF protection
Complete with carry bag
Make sure you firmly secure in windy weather



This fantastic pop up style tent could not be easier to assemble. In fact, you couldn't even call it assembly. Chuck it to the ground and hey presto, up it pops. Childs play! Zomake Pop Up Beach Tent comes in a circular carry bag with straps so you can sling it over your shoulder and hot foot it from the car to the beach and be set up in no time. It opens up at both ends so provides plenty of ventilation as well as sun protection. There's also two windows as well as the two large mesh doors so again, protection from UV rays and insects but plenty of breathability and ventilation if you happen to be taking a little nap. It's water rather than rain resistant so this really is intended for use in the summer.
Key Features:
Pop up shelter made of durable round fiberglass
Sturdy polyester construction and fully UV coated
Throw it up and it will pop up
Easy carry with shoulder straps
Should fit 2-4 people or one queen size mattress
Plenty of ventilation with 2 windows and large doors
Specification:
Brand

ZOMAKE

Weight

5 pounds
Pop up design
Lightweight and compact
Versatile and portable
Ample ventilation
Breathable
Insect protection
UPF protection
Complete with carry bag
Water not rain proof
Best suited to summer months
Easthills Easy Up Beach Tent

Another offering from the Easthills brand, this is a sun shelter that comes with an extendable zippered porch area. Should take less than a minute to assemble and will provide ample all day long protection from the sun's harmful rays. It's ultra-light weight and also water resistant so great for escaping an unexpected shower if you are at an outdoors sporting or other family recreational event. There's plenty of internal ventilation with three sided roll up windows for 360 degree views. However, you can also handily close up the tent if you need any privacy. Comes with a handy shoulder strap carry bag and plenty of stakes to firmly tether down.
Key Features:
Ultra-light weight and water resistant with UPF sun protection
Durable construction with plenty of internal ventilation
Fully zippered front from additional privacy
Extendable front porch design for extra space
Escape the sun and take shelter when you need it most
Specification:
Brand

Easthills Outdoors

Weight

6.5 pounds
Easy to assemble
Provides instant shade
Zippered front porch
SPF 50+ protection
Roomy interior
Internal mesh storage
Roll up windows
Closes fully for privacy
Portable carry case
Follow instructions carefully to set-up first time
Lightspeed Outdoors Sun Shelter




If you love to take in plenty of beach and ocean side action but you are also concerned about over exposure to the sun, either for you or if you have young kids, then this sun shelter offers the perfect solution. It's like reserving your very own cabana. Lightspeed Outdoors Sun Shelter  isuser friendly, sets up in seconds and offers full 360- degrees visibility so you can keep an eye on your surroundings. It also features a uniquely designed front overhang which provides more shade and coverage than a conventional shaped shelter. The front porch area can be closed off if you do require extra privacy. Changing clothing, feeding kids etc.  It's a great fully portable and easy to assemble sun shelter. For more great sun shelters check out our guide to the best beach umbrellas. 
Key Features:
Lightspeed Outdoors side pull-hub system.
Ultra-quick set up and take down
Roll up windows for complete ventilation
Sand pockets, guy lines and stakes for added stability
Large spacious overhang for additional headroom
Specification:
Brand

Lightspeed Outdoors

Model

26957-CE

Weight

8 pounds
Sets up in seconds
360-degree visibility
Front porch design
Interior storage pockets
UPF 50+ sun protection
Privacy
Portability
Versatility
Best used in temperate weather only
iCorer Pop Up Beach Shelter




With its patented pop up design structure that requires no assembly as such, iCorer Pop Up Beach Shelter is an innovative and genius little beach shelter that will provide plenty of UV protection. It's fully coated in UV reflective coated fabric to keep you safe from the harmful rays. Perfect for the beach or even the park, it comes in its own carry case so can go anywhere with you. There's plenty of open ventilation and it also features added wind protection. Light weight but durable construction, good looking design features and incredibly practical. Make sure you also check our guide to the best beach wagons for more great products like this. 
Key Features:
Comprehensive UVF 50+ protection and full coated fabric
Innovative, patented design features
Pops up and down in just seconds
Comes with its own handy carry case
Enhanced ventilation and wind protection
Built in stabilizing sand bags
Specification:
Brand

iCorer

Model

lalune01

Weight

2.2 pounds
Lightweight
Portable
Full UV protection
Windproof
Patented pop up design
Carry case included
Doesn't completely close for extra privacy
Lightspeed Canopy Style Tent

Lightspeed Canopy Style pop up tent offers plenty of UV protection and is the perfect tent to take to the beach or for any lover of the outdoors. It's great for activities such as fishing too, providing some all-important shade and respite from the sun. It's more canopy then tent but features built in side walls that offer protection from both the sun and wind and is fairly roomy so plenty of room for your family to take a shaded picnic or for you and all your fishing tackle. Easy to pack and transport, it comes with its own oversized carry bag and everything you need to keep it secure including sand pockets, stakes and guy-lines. The innovative pop up and down hub system with its pre-threaded poles means assembling this is a breeze.
Key Features:
Hub assembly system with pre-threaded poles
Light-weight but generous internal space
Built in sidewalls for sun and wind protection
Easy to pack and portable over-sized carry bag
Specification:
Brand

Lightspeed Outdoors

Model

26769-BV

Weight

7.61 pounds
Speedy set up
Generous size
Sun and wind protection
Umbrella shower proof
Drawstring hub assembly
Light-weight
Portable
Internal storage pockets
Not intended for very wet weather protection
Sun Ninja Pop-Up Beach Tent

In many ways, the Sun Ninja Pop-Up Beach Tent is the perfect shelter for days at the beach. It measures 10' x 10', so it provides plenty of shade for a small family. It's made from water-resistant fabric that offers UPF 50+ protection from the sun, so it adds another layer of defense against sunburn. Plus, it's super easy to set up and comes with stability poles and anchors, so it's not going to blow away on a windy day. The only real downside is that it doesn't provide any privacy if you're looking for somewhere to get changed. But honestly, we think that's a benefit as well because you get a 360º view of the sand and ocean – you can stay safe from the sun and enjoy the full beach day experience. 
Key Features:
Dimensions – 10' x 10' 
UPF 50+ protection 
Stability poles and anchors included 
Available in four colors
Carrying bag included 
Specification:
Brand

Sun Ninja

Weight

6.6 pounds
Provides plenty of shade 
One person can set it up
Uses sand as an anchor 
Looks fantastic 
Provides UV protection
Waterproof 
Doesn't provide any privacy 
Beach Tent Buying Guide & FAQ
Features To Look For In Beach Tents:
In no particular order of importance, you'll be wanting to consider all of the below when making your final selection.

Size – how many people are going to need to take shade at any one time?
Weight – do you need something light-weight that you can easily carry?
Material – do you want just UV protection or does it need to be water and windproof too?
Portability – will you be taking it on foot or in your car?
Assembly difficulty – if speed and ease of assembly is of the essence go for one that literally you can throw to the ground and it will automatically pop up
Features – do you want internal pockets, a fully zippered and enclosed space for additional privacy?
Durability – you need something that has a sturdy construction and has been manufactured to last.
Waterproofness – if you are planning on using yours for lakeside fishing or general camping trips outside of the hot summer months, then it's wise to consider the level of water resistance you might require. Many offer only a moderate level of showerproof protection.
Design– Canopy, Cabana, Pop-Up? There are plenty of different designs so go for one that suits your style and your family's needs.

Beach Tent FAQ
Q: Why you need to get a beach tent?
A: A beach tent offers perfect protection from the sun's harmful UV rays for you and your family. Most tents designed for use at the beach should come with a special fabric coating, providing UVF 50+ protection. That way, if the sun gets really hot mid-afternoon, you can all put under the canopy for a bit of shade or maybe even a little afternoon nap!
Opt for one that also fully closes and you will have the added advantage of some much-needed privacy. Perfect for changing in an out of wet swimming clothes and also for any Moms who might want to discreetly breastfeed new-borns for example. They also provide plenty of ventilation and breathability but at the same time protection from the wind when it picks up. That's a real bonus when it comes to lunchtime. Having a picnic in your cabana will make for a more pleasant and civilized lunchtime experience! No sand in your sandwiches!
Q: Does a tent need special after-trip care when camping on and near ocean beaches?
A: We would strongly recommend that you give your beach tent a thorough shake and dusting off of any sand before you pack it away. It's safe to say that sand really does get into ALL those nooks and crannies! Opt for a tent with an easy wipe surface and be sure to give it a good clean before you fully pack it away ready for your next trip.
Sign Up Now
GET THE VERY BEST OF GEARHUNGRY STRAIGHT TO YOUR INBOX