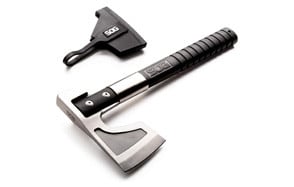 SOG Camp Axe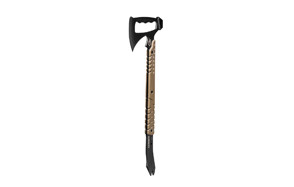 Gerber Downrange Tactical Tomahawk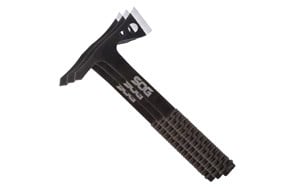 SOG Tomahawk Pack of 3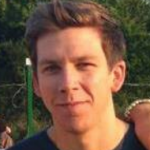 Tomahawk. The name alone conjures up plenty of images and associations both historical and practical. If you asked most people they'd probably assume the tomahawk had pretty much passed into infamy but they'd be wrong. Because the tomahawk or tomahawk axe is actually alive and well and has undergone a high tech makeover in recent years that has produced tactical tools of remarkable versatility, durability and effectiveness. While the tomahawk is still not a practical replacement for the EDC knife (especially in those large urban areas) it nonetheless has myriad tactical and survival applications that make it an invaluable tool to have when on patrol in the wilds of Kandahar province or establishing camp along the Salmon River in Idaho.
Whether you need to force your way into premises to execute a search warrant, rescue people from a burning building or chop wood for a fire the Tomahawk axe will get the job done quickly and effectively. Below we're going to take a look at what our review panel has determined are the 14 best tomahawks on the market today and what makes them so great.
The Best Tomahawk
Tomahawk Buyers Guide
Buyers typically have the same basic questions when it comes to this type of tactical tool and so we'll endeavor to answer those questions here.
Q: What Is A Tomahawk?
A: A tomahawk axe is a typically compact, one-handed axe that can trace its origins back many centuries to Native American stone hand axes. They're traditionally a light duty tool meant for chopping branches and clearing brush, as opposed to the two-handed lumberjack axe used to fell large trees. The word "tomahawk" is an English interpretation of the Powhatan Indian word of roughly the same sound. Today tomahawks are used for everything from carpentry to construction work to demolition to hunting to self-defense and even competitive sport tossing.
Q: What Are The Different Types Of Tomahawks?
A: Today there are 3 primary types of tomahawks in use; they are tactical tomahawks, breaching tomahawks and throwing tomahawks.
Tactical tomahawks like many of the ones reviewed above are typically used for close quarter combat although to be sure 99.999% of the people who buy tactical tomahawks won't ever use them on another person because it just so happens that tactical tomahawks are also great for other things like building emergency shelters, helping to free people from burning structures, demolishing walls to make way for renovations and much more.
Breaching tomahawks are typically full tang because they're used for more heavy duty purposes like breaking through doors and prying things open. They often have a pry bar feature on the butt end of the handle and they can be heavier than typical tactical tomahawks. Often however, people will use breaching tomahawks instead of tactical tomahawks (though not so much vice versa).
Throwing tomahawks are used in competition. They're typically balanced specifically to produce a proper spin while in the air and are generally too light to be of much use for any type of substantial work.

Things To Look For When Buying A Tomahawk
Selecting the right tomahawk to meet your needs isn't as simple as it might sound. There are myriad things you'll want to keep in mind before laying down your hard-earned money on one of these high value pieces of tactical or survival gear. Below we'll go over the major considerations.
Usage – As we discussed above there are 3 main uses for tomahawks today – tactical, breaching and throwing – and so selecting the right tomahawk for you begins with determining which of those 3 uses you have in mind. A throwing tomahawk will be light and balanced to optimize its flightpath, while a tactical tomahawk will be slightly heavier and used for self-defense, light construction work or general outdoor survival. Lastly, a breaching tomahawk is the heaviest type and is typically full tang with a pry bar feature as well. Also, as mentioned above breaching tomahawks are often put to tactical use and tactical tomahawks can fulfill some requirements of the breaching tomahawk.
Head shape – The style of axe head you choose will depend again on your intended use. If you need both an excellent cutting tool and a point for precision work you'll want an axe head with both. Others who use their tomahawk for more general purposes may prefer a head with a cutting edge on one side and a blunt surface that can be used for hammering on the other, instead of a point. A limited number of tomahawks come with double heads. These are commonly used for throwing or heavy duty chopping tasks.
Blade edge – As a general rule the longer the blade edge the larger the axe head needs to be and the heavier it is. As a larger steel axe head means added weight you'll want to carefully consider before choosing a tomahawk axe with a long blade and heavy head. Some manufacturers get around the weight problem by hollowing out the center of the blade (see the Gerber Downrange reviewed above). This way they retain the long cutting edge without adding so much weight that carrying the tomahawk any distance will be a problem. If you want to maximize the penetrative ability of your tomahawk axe you'll want a blade with a narrower cutting edge and a large, full axe head.
Handle – Tomahawks by nature are one-handed instruments. Therefore their handles are rarely going to be much more than 18 inches. In that sense they resemble a hatchet. The length you choose for your tomahawk will depend on what you intend to use it for. A long handled tomahawk will be good for anything that requires a lot of head speed at impact such as splitting and chopping wood and piercing tough materials. Long handles are also necessary if you want to use your tomahawk axe to pry things open as a short handle won't provide the necessary leverage. Short handle tomahawks by contrast are typically used for precision chopping, chopping branches to make emergency shelters and butchering rabbits, chickens and the like.
Weight – Generally the heavier the tomahawk axe the larger the bite you can take out of the target. Whether that's large game, a tree, drywall or a wooden door. That said there are other things to consider beside chopping power including your ability to wield the axe effectively and the distance you plan to transport that axe in your backpack or your tactical pants. You don't want your survival gear to become an anchor, weighing you down as you hike.
Conclusion
The Native Americans of 500 years ago had scant idea that half a millennia onward their stone hand axes would evolve into highly efficient high tech survival gear used by untold numbers of adventurers, soldiers, climbers, hunters and tradesmen the world over. But such is the way of progress. Today's tomahawks are marvels of engineering that provide brute force when needed, precise control when it's called for, myriad self-defense options and an inexpensive yet invaluable multi tool that can literally mean the difference between life and death when you're lost in the wild.
We hope you found this review of the best tomahawks informative and that it helps you make an informed decision when it comes time to purchase a tomahawk to fulfill your security, sporting or needs. Don't forget to check back regularly for more product reviews and comparisons from gearhungry.com.