Best Tomahawks In 2022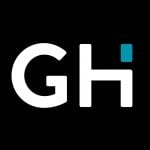 This product guide was written by GearHungry Staff
Last Updated
January 24, 2018
GearHungry Staff
GearHungry Staff posts are a compilation of work by various members of our editorial team. We update old articles regularly to provide you the most current information. You can learn more about our staff
here
.
GearHungry may earn a small commission from affiliate links in this article.
Learn more
Tomahawk. The name alone conjures up plenty of images and associations both historical and practical. If you asked most people they'd probably assume the tomahawk had pretty much passed into infamy but they'd be wrong. Because the tomahawk or tomahawk axe is actually alive and well and has undergone a high-tech makeover in recent years that has produced tactical tools of remarkable versatility, durability, and effectiveness. While the tomahawk is still not a practical replacement for the EDC knife (especially in those large urban areas) it nonetheless has myriad tactical and survival applications that make it an invaluable tool to have when on patrol in the wilds of Kandahar province or establishing camp along the Salmon River in Idaho.
Whether you need to force your way into premises to execute a search warrant, rescue people from a burning building or chop wood for a fire the EDC tomahawk axe will get the job done quickly and effectively. Below we're going to take a look at what our review panel has determined are the best tomahawks brands and models on the market today and what makes them so great.
The Best Tomahawk
The SOG camp axe is a nicely crafted stainless steel blade finished to a compact, easy to carry size. A first look at this fine piece of blade action and you'll think it's one of those tools that'll pose some noticeable weight.
It's menacing look gives off that vibe but surprisingly it'll hang easily between you belt and pants you'll hardly feel it's there.Yeah! It's that light and extra compact. Weighing in at just a hair over 1pound and a total length of 11 inches, this SOG camp axe boast well on both handling-ease during use and carrying while on the move. This well balanced steel isn't designed for throwing, but you'll admit its compactness give off that that action movie thrill like you want to sink into a log from a distance. If you are well trained on axe or blade throwing, go ahead, indulge yourself safely with this one. If you are a regular axe user, you'll agree a good non-vibrating, comfortable grip while in use is essential for the best tactical axe. The makers understands this pretty well enough to invest into the ebony handle a glass-reinforced nylon material for that firm grip. The blade comes sharp so you get chopping right away. Thankfully it comes with a sheath for your safety when not in use. That's not all, it's a versatile tool as you could swing this not just a as a camp hatchet, survival hatchet but also a hammer. All for under $50 it's almost a steal.
Key Features:
Compact design
Sturdy construction
Glass-reinforced nylon handle
Sheath cover included
Specification:
Brand

SOG

Model

CH1001-CP

Weight

1.01 pounds
Cold Steel Trench Hawk Tomahawk & Sheath
Don't take this the wrongly, this Cold steel trench tomahawk is no child's play. It's a versatile "battle-ax" featuring a sharp cutting-head and spike. It's sharp on both sides – very sharp; so, you don't want to handle this carelessly. What's more, it's ready-to-chop right from purchase and this cold steel utility ax fits right into the toolbox of defensive whilst serving as your regular everyday hatchet.
What's more, the steel blade was dropped forged from 1055 carbon steel. 1055 is an excellent choice for carbon-based steel that confers toughness and wear resistance. And there's no doubt the steelhead of this cold stone tomahawk will withstand stress and pressure from heavy-duty usage that'll break other utility axes easily.
Another plus for this cold steel utility tool is that the steelhead is easily replaceable. It comes with a patented Secure-Ex™ sheath for safety when the blade is not being put to use. What's more, the steelhead isn't the only well-made part; the quality was also poured into the crafting of the handle made from polypropylene material. Unlike hickory handles, this almost unbreakable. At an overall length of 19 inches and a weight of 1.9 pounds, it's easy to handle and comes very affordable, and might be the best camping tomahawk for your needs.
.
Key Features:
1055 carbon steelhead
Quality polypropylene handle
Sharp blades
1.9 pounds
Specification:
Brand

Cold Steel

Model

90PTHG

Weight

1.9 pounds
SOG, which is a Seattle Washington based company, is named in honor of the Studies and Observations Group which is a unit within the US Military Assistant Command that saw action in the Vietnam war; they were tasked with providing quiet but quick and precisely effective solutions in all their operations. All of the company's products are influenced by this mission and every effort is made to ensure the customer will not have any reason to complain about their products. The SOG Tomahawk Pack of Three is designed to secure a perfect balancing act on every throw with the realization that throwing knives can result in unpredictable trajectory and make the outcome quite complicated.
Thus, this tomahawk has been expertly balanced to provide both the professional and beginner leverage in predictability in every throw. It is compact, portable, well constructed and built to deliver fun and engage in serious operations. It bites deep with every blow and so will cut through any formidable obstacle encountered in your operations. What's more, he 11.1-inch full-tang stainless steel head in a hard case black coat is made to last you a lifetime. And with a paracord handle that is removable, you are a-offered the desired grip. Overall, this product comes with a 3-pocket throwing hatchet sheath fitted with velcro straps and is ideal to send to parties, barbecues and other outdoor explorative escapades.
Key Features:
Expertly balanced to provide leverage in throw predictability
Compact, portable, rust-free and anti-wear and tear
11.1-inch full-tang stainless steel head in a hard case black coat
Made to function, perform and last a lifetime
Specification:
Brand

SOG Specialty Knives

Model

TH1001-CP

Weight

1.95 pounds
Columbia River 2730 T-Hawk
The Columbia River T-Hawk is another bare bones tomahawk axe that won't win any design awards but will get the job done whether you're a contractor, hunter or mountaineer. It features a blade forged from 1055 high carbon, corrosion resistant stainless steel, a hammer head for driving stakes, nails or anything else that needs a good whacking and a solid hickory handle that's as pleasing to hold as it is to look at.
The T-Hawk is old-school survival tech at its best. While it won't allow you to pry things open or remove nails or blast your way through drywall like some high end tomahawks will it's great for basic physical chores like chopping and driving. It's 19 inches long and weighs just over 2 pounds so it's easy to fix to the outside of your backpack as you head into the wild after elk. It will be there to help you build a blind and to create a roaring fire to celebrate your 12 point trophy buck. Around the house it will help you with myriad gardening, renovation and maintenance chores and you can always modify it to your liking. Good, basic survival and work kit.
Key Features:
Snug leather sheath to protect tool edges (on demand)
Can be trusted for its strength, toughness, and durability
Flat ground primary and secondary edge bevels
handle derived from original Tennessee hickory wood
Specification:
Brand

CRKT

Model

9001310

Weight

2.14 pounds
SOG Tactical Tomahawk F01TN-CP
First up on our list is the SOG Tactical Tomahawk. Although they are a completely civilian operation SOG is named after the Vietnam era Studies and Observations Group of the US Military. Over the past 30 years they've made a considerable name for themselves by creating high quality specialty cutting implements and their Tactical Tomahawk falls neatly into line with the best of their products. The SOG Tomahawk design is clean and uncluttered and puts the focus squarely on balance and the effectiveness of the cutting edge.
That long axe blade is forged from high quality 420 stainless steel and coated with a black oxide coating that helps it resist corrosion and scratching. The head of the tomahawk axe is mounted via 2 heavy duty bolts to a handle that's fabricated from glass-reinforced ballistic polymer that's not going to rust or rot no matter how many times you get caught in the rain, along with a no-slip handle. A steel ferrule provides the handle with additional protection from splitting when the forces from the head become extreme. The cherry on the cake is the weight; which comes in at a svelte 24 oz. Outstanding tool.
SOG Survival Hawk SK1001-CP
The SOG Survival Hawk (as in tomahawk) is an aggressive looking piece of tactical gear that makes short work of obstacles, will allow you to harvest firewood fast when you need it and even provides a ferrocerium firestarter built into the axe head so you can get that firewood going. It's a compact, lightweight, tough-as-nails piece of tactical/survival kit that should accompany you on any deep woods sojourn.
The shaft of the Survival Hawk is composed of fiberglass-reinforced nylon that won't rust, rot or break under the strain of repeated use. The 3Cr13MoV steel used in the blade resists corrosion better than other high carbon steels and re-sharpens quickly and effectively. At 1 ¼ pounds the whole thing weighs about the same as a pint of water and at a tidy 12" long there's no excuse for not taking it with you. Whether you're harvesting wood for the campfire or demolishing walls to make way for a home addition you'll appreciate the paracord wrapping around the handle that gives you a solid, slip-free grip every time. Amazingly it's only about 30 bucks.
The United Cutlery M48 tomahawk embodies the company's flair for expressive design and high-end utility. At just over 15 inches in length it's long enough to get up a good head of steam with your swing but compact enough to be easily transported with the rest of your hunting, climbing or rescue gear.
The overall feel of the tomahawk is one of excellent balance, rugged durability and amazing versatility. That usability comes by way of the dual cutting edges on both the front edge and along the top of axe head. (While we applaud the ingenuity one also has to caution against making the mistake of grabbing the tomahawk head in a cane type manner.) The butt end of the axe head also comes to a seriously sharp point for penetrating wood or drywall and the blade itself is made from corrosion resistant AUS-6 stainless. Add a glass-reinforced nylon handle and a head that's attached with 3 stout bolts and you have a tool made for outdoor survival, personal defense, tactical breaching or just getting a nice campfire going.
United Cutlery M48 Apocalypse
United Cutlery make a second appearance on our list of best tomahawks with this variation on their popular M48 tomahawk. The Apocalypse is designed to help you navigate the zombie wasteland or, in lieu of that, to help you build a nice campfire to roast marshmallows for the kids. At 15" in length with an axe head 8" long it's well-proportioned and packs a punch.
The M48 Apocalypse tactical tomahawk features a generous sweeping blade made of 2Cr13 stainless steel and coated with black oxide to improve corrosion resistance. It has a bright yellow-green shaft that comes in handy in wilderness settings and the axe head is bolted down in 3 places to ensure it's not coming loose no matter how many zombies you need to hack your way through on your path to freedom. It's compact, tough and well-balanced and the paracord wrapping provides you a firm, slip-free hold regardless of the conditions. Included sheath snaps closed firmly so you can safely transport the Apocalypse. A valuable addition to your survival or tactical kit.
Columbia River 2725 Kangee T-Hawk
The Columbia River 2725 Kangee tomahawk embraces a slightly different twist on the classic tomahawk design. It's full tang with one continuous piece of SK5 forged high carbon steel extending all the way from the axe head down the shaft to the butt end of the handle. As such you can lean into any task with this puppy without fear of the axe head coming loose.
Besides being full tang the Kangee T-Hawk Tomahawk sports one of the most comfortable handles in the business as well. It's made of fiberglass reinforced nylon and gracefully curved with a checked surface for a sure grip. The scales can also be removed at any time in about a minute for cleaning. When it comes to transporting the Kangee tomahawk Columbia River provides a fully form-fitting Kydex sheath that's MOLLE compatible if you're in the armed forces or just have MOLLE compliant gear. The Kangee tomahawk will set you back a little more than most other tomahawks but this beautifully engineered and balanced piece of tactical kit is worth it.
SOG Voodoo Hawk Mini F182N-CP
SOG makes an encore visit to our "Best Tomahawks" list with what may be the slickest looking tomahawk on planet earth. The company has obviously put a great deal of time and energy into the design of the "Voodoo" tomahawk mini. It's all black fiberglass reinforced nylon and satin finish 3Cr13MoV stainless steel creating a dynamic, yet solid profile that's in a league of its own.
The SOG Voodoo Hawk Mini tomahawk is actually a pared down version of the company's original Voodoo Hawk. This one is shorter overall and a bit lighter although it retains the same components that made its bigger brother so appealing. It has a formidable spike for piercing drywall, glass or even wood should a perp be barricaded inside and the overall feel of the Voodoo mini tomahawk is one of a high quality, supremely well-balanced hammer. The 2 3/4 inch 3Cr13MoV stainless steel blade sharpens up nice and is held in place by 2 bolts and the articulated nylon handle provides you a firm grip. Toss in the company's limited lifetime warranty and you've got a winner.
Promithi Camping Hatchet Axe
You don't see many tomahawks like the Promithi Camping Hatchet Axe, and there's a reason for that. At first glance, you'll see the wolf head etched on it and the generic print material. For people who love their battle-ax and would like to channel their inner adventurer in the tools they use, this is a great piece of equipment to have on standby. The Promithi Camping Hatchet Axe is great for various uses, including hunting, camping, throwing, and others.
With this product, you get a 13-inch build, as well as a nylon head sheath and a snap closure that ensures easy attachment and storage. The blade on the Promithi is double-ended, built with high-carbon alloyed steel. It measures HRC 56 in hardness, and thanks to the inclusion of a curved edge, cutting and splitting will be no more than a breeze.
However, it's worth noting that this is not the best product for beginners. If you're just starting your journey with tomahawks, you might want to be careful with this one. It's double-edged and very sharp, so perhaps you should learn the ropes with a single-edged blade.
Handling is also a bit of a problem for the Promithi Camping Hatchet Axe. The handle is made of smooth wood, and for people who are prone to hand sweats, this might be a bit of an issue.
MTech USA MT-AXE8 Camping Axe
This is another beginner ax that is flexible, lightweight, and easy to handle. The MTech USA MT-AXE8 Camping Axe looks a bit like the Browning Shock N Awesome Tomahawk. Both are black and slim, and will provide great handling – especially for beginners who might still be learning the ropes and just getting into tomahawks. Regardless, there are a few differences to note. The MTech USA MT-AXE8 Camping Axe measures 15 inches in length, so it's longer than the previous pick.
This breaching Tomahawk has a cold-wrapped handle, which the manufacturers claim will be able to provide a superior grip. Even in the wettest situations – or if you sweat from your hands easily – you can rest assured of perfect handling in tactical situations. Handy cording is also assured, in case you need to reach for the Tomahawk and use it in a short time span. Moving on, the Tomahawk has a 2-1/2-inch sharpened spike, as well as a drilled hole and a slot cutout design. The product is made out of 440 stainless steel, and it's a one-edged blade – thus making it a proper option for people who are new to tomahawks.
The Estwing Tomahawk Axe is another tactical tomahawk that gets special attention in our list. The manufacturers incorporate simple, straight lines, leaving little room for any curves or bends in the entire build. This product is made in the United States, fitted with American-made 1055 high-carbon steel that provides massive durability and strength without being brittle. It's also coated with a tough powder-coating in flat black, thus ensuring that it is able to prevent corrosion or rust – something that a lot of tomahawks suffer from after being used for too long.
The axe head is almost 7.25" long, and it features a spiked point on one end and a sharpened blade at the other with almost 2.5" in width. The entire product, however, is about ¼" thick, with an overall length of over 15." It weighs less than 27 ounces, so balance is assured at all times.  The Estwing Tomahawk Axe also comes with a powder-coated handle, which ensures a patented nylon vinyl-coated grip that reduces shock and provides effective tackiness for optimal traction – even in the wettest conditions.  The handle has been built to provide effective comfort and to be wielded for long periods of time.
Gerber Downrange Tactical Tomahawk
The Downrange Tomahawk by Gerber has been getting a lot of press lately and it's well deserved. The Downrange is a serious tactical/survival tool that will help you do everything from chop firewood, build an emergency shelter if you're stranded in the woods, hammer in tent stakes and allow troops to pry open doors in pursuit of insurgents in the world's hotspots.
The Downrange is all business from the length that really allows you to build momentum in your swing to the hammer head for blasting through doors to the handhold in the axe head that can be used in conjunction with the pry bar. There's no extraneous nonsense and weight has been kept to a minimum so the Downrange won't become a burden on long treks. The integrated scales in the handle ensure you'll always have a firm, slip proof grip regardless of conditions and corrosion resistant 420 high carbon steel is used throughout. Come hell or high water you'll be ready when you have the Gerber Downrange Tomahawk axe slung.
Key Features:
Hammer part that can break through door hinges, locks, door knobs
Beveled edge to chop through wood, brick and drywall
Easy to deploy and efficient to apply
Head crafted from 420 HC specially toughened steel in combination with Cerakote
Specification:
Brand

Gerber

Model

30-000715

Weight

3.15 pounds
Tomahawk Buyers Guide
Buyers typically have the same basic questions when it comes to this type of tactical tool and so we'll endeavor to answer those questions here.
Q: What Is A Tomahawk?
A: A tomahawk axe is a typically compact, one-handed axe that can trace its origins back many centuries to Native American stone hand axes. They're traditionally a light duty tool meant for chopping branches and clearing brush, as opposed to the two-handed lumberjack axe used to fell large trees. The word "tomahawk" is an English interpretation of the Powhatan Indian word of roughly the same sound. Today tomahawks are used for everything from carpentry to construction work to demolition to hunting to self-defense and even competitive sport tossing.
Q: What Are The Different Types Of Tomahawks?
A: Today there are 3 primary types of tomahawks in use; they are tactical tomahawks, breaching tomahawks and throwing tomahawks.
Tactical tomahawks like many of the ones reviewed above are typically used for close quarter combat although to be sure 99.999% of the people who buy tactical tomahawks won't ever use them on another person because it just so happens that tactical tomahawks are also great for other things like building emergency shelters, helping to free people from burning structures, demolishing walls to make way for renovations and much more.
Breaching tomahawks are typically full tang because they're used for more heavy duty purposes like breaking through doors and prying things open. They often have a pry bar feature on the butt end of the handle and they can be heavier than typical tactical tomahawks. Often however, people will use breaching tomahawks instead of tactical tomahawks (though not so much vice versa).
Throwing tomahawks are used in competition. They're typically balanced specifically to produce a proper spin while in the air and are generally too light to be of much use for any type of substantial work.
Things To Look For When Buying A Tomahawk
Selecting the right tomahawk to meet your needs isn't as simple as it might sound. There are myriad things you'll want to keep in mind before laying down your hard-earned money on one of these high value pieces of tactical or survival gear. Below we'll go over the major considerations.
Usage – As we discussed above there are 3 main uses for tomahawks today – tactical, breaching and throwing – and so selecting the right tomahawk for you begins with determining which of those 3 uses you have in mind. A throwing tomahawk will be light and balanced to optimize its flightpath, while a tactical tomahawk will be slightly heavier and used for self-defense, light construction work or general outdoor survival. Lastly, a breaching tomahawk is the heaviest type and is typically full tang with a pry bar feature as well. Also, as mentioned above breaching tomahawks are often put to tactical use and tactical tomahawks can fulfill some requirements of the breaching tomahawk.
Head shape – The style of axe head you choose will depend again on your intended use. If you need both an excellent cutting tool and a point for precision work you'll want an axe head with both. Others who use their tomahawk for more general purposes may prefer a head with a cutting edge on one side and a blunt surface that can be used for hammering on the other, instead of a point. A limited number of tomahawks come with double heads. These are commonly used for throwing or heavy duty chopping tasks.
Blade edge – As a general rule the longer the blade edge the larger the axe head needs to be and the heavier it is. As a larger steel axe head means added weight you'll want to carefully consider before choosing a tomahawk axe with a long blade and heavy head. Some manufacturers get around the weight problem by hollowing out the center of the blade (see the Gerber Downrange reviewed above). This way they retain the long cutting edge without adding so much weight that carrying the tomahawk any distance will be a problem. If you want to maximize the penetrative ability of your tomahawk axe you'll want a blade with a narrower cutting edge and a large, full axe head.
Handle – Tomahawks by nature are one-handed instruments. Therefore their handles are rarely going to be much more than 18 inches. In that sense they resemble a hatchet. The length you choose for your tomahawk will depend on what you intend to use it for. A long handled tomahawk will be good for anything that requires a lot of head speed at impact such as splitting and chopping wood and piercing tough materials. Long handles are also necessary if you want to use your tomahawk axe to pry things open as a short handle won't provide the necessary leverage. Short handle tomahawks by contrast are typically used for precision chopping, chopping branches to make emergency shelters and butchering rabbits, chickens and the like.
Weight – Generally the heavier the tomahawk axe the larger the bite you can take out of the target. Whether that's large game, a tree, drywall or a wooden door. That said there are other things to consider beside chopping power including your ability to wield the axe effectively and the distance you plan to transport that axe in your backpack or your tactical pants. You don't want your survival gear to become an anchor, weighing you down as you hike.
Conclusion
The Native Americans of 500 years ago had scant idea that half a millennia onward their stone hand axes would evolve into highly efficient high tech survival gear used by untold numbers of adventurers, soldiers, climbers, hunters and tradesmen the world over. But such is the way of progress. Today's tomahawks are marvels of engineering that provide brute force when needed, precise control when it's called for, myriad self-defense options and an inexpensive yet invaluable multi tool that can literally mean the difference between life and death when you're lost in the wild.
We hope you found this review of the best tomahawks informative and that it helps you make an informed decision when it comes time to purchase a tomahawk to fulfill your security, sporting or needs. Don't forget to check back regularly for more product reviews and comparisons from gearhungry.com.
Sign Up Now
GET THE VERY BEST OF GEARHUNGRY STRAIGHT TO YOUR INBOX