Best Emergency Blankets in 2022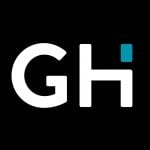 This product guide was written by GearHungry Staff
Last Updated
June 25, 2018
GearHungry Staff
GearHungry Staff posts are a compilation of work by various members of our editorial team. We update old articles regularly to provide you the most current information. You can learn more about our staff
here
.
GearHungry may earn a small commission from affiliate links in this article.
Learn more
The emergency blanket (space blanket) is recognized today as an essential outdoor kit. They're also essential items for homeowners who live in areas prone to heavy weather, RV owners, and more. Below are the 10 best emergency blankets on the market today.
The Best Emergency Blanket
Swiss Safe Emergency Mylar Emergency Blankets
The Swiss Safe Emergency Mylar Thermal Blanket is available in an array of colors that allow you to choose how visible you'll be in an emergency. Like most mylar blankets these can be put to myriad uses including as a storm shelter, a ground cover, a solar oven and more.
Key Features:
Comes in a pack of four blankets
Makes use of a two-sided material
Is water, wind and snow proof
Available in a variety of colors
Specification:
Brand

Swiss Safe

Weight

8.8 ounces
So light you can take them anywhere
Comes with a bonus gold foil blanket
Keep them away from heat and sharp objects
Don't Die In The Woods World's Toughest Emergency Blankets
This is undoubtedly one of the toughest blankets you'll find, the Don't Die In The Woods World's Toughest Emergency Blankets is one that you'll need for all your outdoor adventures. This mylar emergency blanket has been constructed to be used by hikers, marathon runners, tactical gear preppers and to even be included in your emergency kit. Absorbing up to 90 percent of body heat in order to conserve heat and prevent hypothermia, this safety blanket provides year-round protection during harsh weather season in, season out. Incorporating a design implemented by NASA, the DDITW blanket is 100 percent waterproof, windproof and light reflective, so it can be used in wet, rainy or windy environments.
The pack includes four extra large blankets, all of which are double-sided and are rolled into individual nylon stuff sacs. All of the blankets are super lightweight and compact, with a single blanket weighing only 2.2 ounces and the entire pack of four weighing 9.5 ounces. As such, you can easily stash single blankets anywhere, be it your bag or car, you can even carry the entire pack for your group and it will still feel as light as ever. With the DDITW survival blankets, you equally never have to worry about it being too small to fit your body. Measuring seven by five feet, these blankets are 23 percent larger than regular foil blankets, and because of its size, all you need is a little tape and paracord to transform your versatile blankets into a sleeping bag or even an emergency tent. Made from high-quality durable material, these blankets are designed to be used over and over again. In addition to that, you can count on these blankets since they have been designed to look out for you on your best and worst days.
Key Features:
23 percent larger than standard blankets
Each blanket weighs 2.2 ounces
Can be converted into a sleeping bag
Is waterproof and light reflective
Specification:
Brand

Don't Die In The Woods

Weight

11.2 ounces
Go Time Gear Life Bivy Emergency Blankets
Now, not to be a Debby Downer, imagine finding yourself stranded outdoors on a cloudy, stormy and wet day, how likely are you to get through that on your own? In fact, do you even have the right gear to get you through it? If your answer is no, then the Go Time Gear Life Bivy Emergency Sleeping Bag is a good place to start. Even in the case that your answer is yes, you might still want to consider this amazing product because it is worth every single penny. This bivy sack has been specially designed for survival and has further been constructed with a highly durable 26um extra-thick mylar material that makes it highly resistant to wear and tear. With its tear and puncture-resistant coating, this handy carry-on can withstand extreme conditions. It is also super lightweight making it very convenient for you to carry around in your survival kit.
Furthermore, this blanket is both water and windproof which allows it to be suitable for even wet weather, and it equally comes with sealed seams that keep out the by-products of terrible weather while protecting you. Moreover, it features a reflective interior that goes a long way to guard against hypothermia by keeping you warm and retaining 90 percent of your body heat. Functioning as an emergency blanket, this product is also as multifunctioning as they come. it can be used for a wide range of activities such as a sleeping bag as well as a survival shelter. This is all thanks to ParaSynch technology drawstring which can be used to secure or repair gear and even build a fire. The Go Time Gear sleeping bag comes with a handy 120-decibel emergency whistle that cuts through loud winds and trees. It is so effective that it can alert people up to one mile away in the case that you are ever stuck. All in all, you never have to remain stranded for a long time.
Key Features:
Comes with a 120-decibel whistle
Features a patented drawstring for repair
Includes a puncture-resistant coating
Reflects 90 percent of your body heat
Specification:
Brand

Go Time Gear

Weight

5.6 ounces
Primacare HB-10 Emergency Foil Mylar Thermal Emergency Blanket
These mylar emergency blankets from Primacare provide an array of options when you're faced with a survival situation. If you have a good survival knife, a way to start a fire, a tactical flashlight and a few of these you're ready for just about anything.
Key Features:
Comes in a pack of ten blankets
Blankets measure at 52 by 84 inches
Two-sided to retain or deflect heat
Made with a weatherproof material
Specification:
Brand

Primacare

Model

HB-10

Weight

12 ounces
Multiple uses including rain shell, wind block and more
Small and light enough to take anywhere
Mylar Men's Emergency Emergency Blankets
You'll be halfway to safety in any tight spot if you've got a couple of these in your pack. Mylar Men's Emergency Thermal Blankets reflect 90% of body heat, weigh next to nothing and are large enough to wrap securely around you. They're bacteria resistant and can be put to a dozen other uses as well.  
Key Features:
Warm and windproof in all conditions
54 x 84 inches when open
Aluminized non-stretch polyester
Available in multiple colors
Specification:
Brand

Mylar

Model

HB-10

Weight

1 pounds
The pack of 10 ensures you're ready for anything
Won't attract mold or mildew
Not the most durable fabric around
SnugPak Jungle Emergency Blanket Polyester
The Jungle Blanket from SnugPak is several steps up from the mylar emergency blanket we've all come to know. It doesn't boast the heat retention of mylar but it does provide something a foil blanket can't: comfort. Rated to 36° Fahrenheit.
Key Features:
Antimicrobial and antibacterial
Rated to 36° Fahrenheit
64 x 76 inches when open
Compression sack included
Specification:
Brand

SnugPak

Model

92246

Weight

1.56 pounds
It's hard to overestimate the value of comfort
Weighs in at a trim 25 ounces
Stitching is suspect in places
Arcturus 80% Heavy Military Wool Emergency Blanket
The Arcturus Heavy Military Wool Blanket is completely unadorned army blanket functionality that won't let you down in a tough spot, as long as you commit yourself to lugging it around in your backpack. 66 x 88 inches means it will accommodate 2 if need be, provided both are average sized. If you are travelling with a companion, be sure to also check out our list of the best double sleeping bags for more great items like this. 
Key Features:
80% wool blend
Retains its heat retention ability when wet
Durable hem stitching all around
Weight 4 lbs
Specification:
Brand

Arcturus

Weight

5.2 pounds
Welcome addition to your survival gear
The 80% wool blend provides outstanding warmth
Will add 4 pounds to your hiking backpack
Grabber Outdoors Original Space Brand All Weather Blanket
The Grabber All Weather Blanket is a multilayered emergency blanket whose 4 layers reflect body heat and prevent it from escaping. Better heat retention than wool. More comfortable than mylar. More durable than either. This is a great addition to your bug out bag. 
Key Features:
Corner grommets for staking
5 x 7 feet when open
Warmer than wool
Moisture resistant
Specification:
Brand

Grabber

Model

8313AWBGR

Weight

12 ounces
Holds up many times better than mylar
The corner grommets come in handy for making a shelter
May be too heavy to carry in your backpack
S.O.L. Reflective Emergency Blanket
S.O.L. stands for Survive Outdoors Longer. And while it's debatable that this French product will actually allow you to survive any longer than a standard mylar reflective blanket would it is a bit more durable than mylar, which makes it a better than average ground cloth or shelter.
Key Features:
Reflects more than 95% of body heat
Waterproof and windproof
Weight 2.5 ounces
56 x 84 inches when open
Specification:
Brand

S.O.L Survive Outdoors Longer

Model

BMC0140-1222

Weight

1 pounds
Large enough to use as emergency shelter
No smell to attract wildlife
Like all such blankets it doesn't breathe
Arcturus All Weather Outdoor Survival Blanket
Backpackers may find the Arcturus All Weather Survival Blanket too heavy but roadside campers, boaters and fishermen will be happy to have it along. It's an important piece of everyday camping kit, like a camping tent, for those involved in less extreme pursuits.
Key Features:
Large corner grommets
60 x 82 inches when open
Waterproof and windproof
Attractive carrying pouch
Specification:
Brand

Arcturus

Weight

15.7 ounces
Does a great job holding in body heat
Can be staked to the ground
Heavy by the standards of emergency blankets
Mambe Large Extreme Weather Outdoor Blanket
There's no doubt the Mambe Extreme Weather Outdoor Blanket is one of the most comfortable emergency blankets on the market. The Polartec® Classic 300 fleece is thick and warm and soft to the touch and the blanket will stand its ground against the coldest temps.
Key Features:
Extremely warm genuine Polartec® 300 fleece
Primaloft® synthetic insulation
58 x 84 inches when open
Windproof and water resistant
Specification:
Brand

Mambe Blanket Company

Weight

6.22 pounds
More comfortable than traditional emergency blankets
Makes for a great stadium blanket
Dukal Heat Reflective Emergency Blanket
From the luxury of the Mambe Outdoor Blanket we return to basics with the Dukal Heat Reflective Emergency Blanket. This is a bare bones mylar emergency blanket that will provide warmth and wind resistance if you're lost in the woods or the victim of a natural disaster.
Key Features:
Waterproof mylar construction
Retains more than 90% of body heat
52 x 84 inches when open
Weighs a scant 1 ounce
Specification:
Brand

Dukal

Model

721

Weight

0.96 ounces
Affordable, no frills emergency kit
Lightweight and compact for hiking
If you like bare bones products you'll love this
Emergency Blanket Buing Guide
What to Consider When Purchasing an Emergency Blanket
Material - 90% of all emergency blankets sold today are mylar and for a few very good reasons. First, they retain virtually all your body heat, second, they weigh almost nothing so they're easy to bring into the woods with you and third, they're cheaper than a beer in a bar. There are other materials out there as well. But they're typically heavier and way more expensive. However, they will provide you what mylar can't: comfort.
Length - Most emergency blankets today whether mylar or otherwise are 82 or 84 inches in length by 52 or 54 inches wide. That's plenty large enough to cover a 6 footer of average build or cover 2 smaller folks or kids, should the need arise. It's also large enough to use as a ground sheet if you just want to lay your bag out on the ground for the night and enjoy the stars.
Weight - The standard mylar emergency blanket weighs about 2 - 2.5 ounces. Consequently you can take however many you feel you need. More involved emergency blankets like the 80% wool army blanket or the Mambe Super Extreme Blanket can weigh up to 6 pounds and take up considerable space in your pack. Still they're worth having in the trunk or under the sink.
Waterproofing - A good emergency blanket should be waterproof because cold isn't the only hazard you might face if you lose your way or your home is compromised by flood water or tornado. Fortunately true mylar blankets are 100% waterproof. The problem is there are some pretty convincing looking fakes out there that won't stop a raindrop. Caveat emptor.
Windproofing - Keeping warm outdoors is as much about retaining heat as it is about blocking wind. Any emergency blanket worthy of the name is going to be an effective barrier against piercing cold winds that could plunge you into a state of hypothermia in short order.
Durability - Since the average reflective blanket is about 12 microns thick and weighs just a couple of ounces durability just isn't part of the game plan. They're a short term fix. If you want something that's going to last pick up the 80% wool blanket. That will be with you for decades if you take care of it.
Emergency Blanket FAQ
Q: What is an emergency blanket and what is it used for?
A: Emergency blankets are typically lightweight fabrics whose mission is it to help you retain body heat, shield you from the wind and/or the rain and provide you a fighting chance to survive in the event of a natural disaster or hiking mishap. Not all emergency blankets are necessarily ultra-lightweight 'space' blankets though. Some are more traditional wool blankets or ones that utilize current state-of-the-art insulation to provide warmth and comfort to the afflicted. A foil blanket typically has myriad uses ranging from providing warmth to serving as an emergency shelter, ground cloth or windbreak.
Q: Are emergency blankets warm?
A: Since providing warmth is one of the primary missions of the emergency blanket any one worth its salt will provide copious warmth. And that goes for whether they're made of ultra-lightweight mylar, old-fashioned wool or one of today's polyester blends with state-of-the-art insulation. Emergency blankets are warm first, other things second.
Sign Up Now
GET THE VERY BEST OF GEARHUNGRY STRAIGHT TO YOUR INBOX