Best Inflatable Air Mattresses in 2022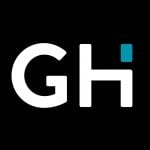 This product guide was written by GearHungry Staff
Last Updated
August 13, 2018
GearHungry Staff
GearHungry Staff posts are a compilation of work by various members of our editorial team. We update old articles regularly to provide you the most current information. You can learn more about our staff
here
.
GearHungry may earn a small commission from affiliate links in this article.
Learn more
If you've ever taken an epic road trip or attended a festival you know that sleeping is a major consideration. Likewise, if you've had guests that needed to spend the night due to weather or other circumstances but you didn't have a spare bedroom they invariably wound up on the couch. Today, however, we have the deluxe inflatable air mattress to address both situations. And below are the best inflatable air mattresses on the market.
The Best Inflatable Air Mattress
SoundAsleep Dream Series Air Inflatable Mattress




The SoundAsleep Dream Series raises you comfortably above the floor so that getting on and off is a breeze, even for older folks or those with limited mobility. This Dream Series mattress has an industry best 40 support coils inside that help absorb and distribute weight so that you don't wind up sinking toward the middle. The patented air pump inflates the mattress to ideal firmness in just a few minutes and can be topped up in seconds if need be. The waterproof top and no-stick base along with a very attractive price point make the Dream Series a value winner and our Best Choice. You may also like some of the best futons from our list, so check them out.
Key Features:
Durable, extra thick waterproof top
Patented pump provides effortless inflation
SureGrip material on bottom prevents sliding
Weight 18.9 pounds
Specification:
Brand

SoundAsleep Products

Model

FBA_SAAM-01

Weight

19.1 pounds
Intex Comfort Plush Elevated Inflatable Mattress



When Intex says "plush" and "elevated" they mean plush and elevated. This mattress raises you 22 inches off the floor so it can actually double as a second sofa if you're having a gang over for the big game. The built in pump inflates the mattress completely in about 4 minutes, it has a carrying capacity of 600 pounds and the bottom is made of 16 gauge vinyl so it won't fail when that weight limit is put to the test. Impractical for outdoor use but great indoors. Check out our sleeping pads review for more great outdoor gear.
Key Features:
Made from superior quality and patented FiberTech material consisting of thousands of polyester materials
Extra strength, stability, and durability to exceed all requirements in this product category
Especially puncture and abrasion-resistant material fortified sides for added safety and security
Very large and spacious sleeping area to accommodate at least two people
Specification:
Brand

Intex

Model

64417E

Weight

22.2 pounds
Etekcity Camping Portable Air Inflatable Mattress

The Etekcity Camping Portable Air Mattress is a bit of an outlier in the contemporary air bed universe as it rises "only" 9 inches from the floor/ground. The good news is that those 9 inches of lift mean it's not just a good spare bed it's also a viable camping mattress, even if you don't have a stand up tent. It also takes up very little room when folded. Just to add extra icing to the cake the Etekcity air mattress also has a pump that runs off a rechargeable battery so it's genuinely portable.
Key Features:
Fully welded seams throughout
Rechargeable pump for cordless inflation
Equally good for indoor or outdoor use
Weight 10 pounds
Specification:
Brand

Etekcity

Model

EAM-ET1

Weight

10 pounds
King Koil California King Luxury Raised Air Mattress




While the King Koil California King Luxury Raised Air Mattress is going to put a smile on the face of your overnight guest it's not really a camping mattress, unless you have one of those stand up tents. But that's fine. The primary purpose of this type of mattress is to be a spare bed and it fulfills that duty flawlessly. It features a built in air pump, waterproof top, a no slip base and has a carrying capacity of an amazing 600 pounds. Make sure you also check our list of the best camping mattresses for more great sleeping options.
Key Features:
Superfast air pump that achieves maximum inflation in a record 2 minute and 40 seconds
This mattress is made from truly eco-friendly materials and so is sustainable
Comes with its own in-built pillow for added convenience
Suede top prevents bedding from slipping off the bedding surface
Specification:
Brand

King Koil

Model

29172

Weight

29.3 pounds
Insta-Bed Raised Air Inflatable Mattress

Many of today's uber air mattresses have an unwieldy look about them yet InstaBed has managed to create a mattress that sits well off the ground, can carry up to 500 pounds and still retains something of a tasteful profile. It's a substantial trick and one their designers are to be commended for. Toss in the fact that the Never Flat pump silently tops up the mattress whenever needed and you've got one serious inflatable bed. Be sure to combine this with a cool camping pillow from our list if you plan on going to an outdoor adventure.
Key Features:
Never Flat pump keeps your bed full all night
35 internal support coils for proper support
Monitors pressure to retain mattress settings
Weight 22 pounds
Specification:
Brand

Insta-Bed

Model

840017

Weight

22.2 pounds
Fox Airbeds Best Inflatable Mattress Bed




There typically isn't a whole lot separating the top mattresses of 2018. Any difference usually comes down to a matter of nuance. By adding memory foam to the top of their air mattress though Fox has dispensed with nuance and found a simple and effective way to distinguish their inflatable bed from the crowd. But there's more to this mattress than the addition of memory foam. It also features an effective built in pump and is designed in such a way that you don't wind up sinking toward the middle.
Key Features:
Built in pump inflates and deflates
Lifts you a comfy 19" off the ground
Air Flow system prevents cavitation
Weight 18 pounds
Specification:
Brand

Fox Air Beds

Model

Fox Air Beds

Weight

18 pounds
Coleman SupportRest Elite Double High Airbed Inflatable Mattress




It should be no surprise that Coleman has an entry on this list as the company continues to produce high quality, if not exactly trend setting, outdoor equipment for the family market. Their SupportRest Elite Double High Airbed is extremely comfortable and inflates via the built in pump in around 2 minutes. All seams are firmly welded shut and there are dozens of internal coils that provide support and prevent the dreaded center sinkhole effect. Our handy guide to the memory foam mattresses features more great products like this. 
Key Features:
18" off the ground for easy on easy off
Antimicrobial surface resists mold and bacteria
SwiftRise 120v pump inflates bed in 2 minutes
Weight 14 pounds
Specification:
Brand

Coleman

Model

2000026665NP

Weight

15.6 pounds
Intex Pillow Rest Raised Airbed Inflatable Mattress




While Intex Pillow Rest Raised Airbed is undoubtedly a no-frills air bed it isn't saddled with the shoddy quality and discomfort that usually accompanies the "no-frills" label. Instead it's nice and high to facilitate ease of use, has an effective built in pump, sports a raised head section that provides neck relief and can handle up to 300 pounds without flinching. The only thing that prevents this from being our best value pick is that it's too tall to be practical in most outdoor situations. Other than that it's all good.
Key Features:
Built in pump inflates and deflates in 3 minutes
Rises 16.5 inches off the floor
Carrying capacity of 300 pounds
Weight 11.5 pounds
Specification:
Brand

Intex

Weight

11.5 pounds
FBSPORT BSport Car Travel Inflatable Mattress




The BSport Car travel Mattress is a good example of what can be accomplished when imaginative engineers tackle a problem head on. The BSport tucks neatly into the back seat of most larger passenger vehicles and provides a safe, comfortable means of obtaining a quality night's sleep. The sleep surface itself is 3 inches thick but it has pilons that fill the gaps in front of the seat where your feet would normally go. The net effect is a flat comfortable surface and a viable alternative when you can't find a motel or campground. Love this product? Check out our review of the cool sleeping bags for our top picks. 
Key Features:
Ideal for festivals, camping or road trips
Will fit into many large sedans and SUVs
Designed for in-car use
Weight 5.8 pounds
Specification:
Brand

FBSPORT

Weight

5.2 pounds
Active Era Premium Queen Size Air Inflatable Mattress




The Active Era Premium Queen has 35 inner coils that provide stability and help ensure proper weight distribution. It inflates in 3 minutes with the built in pump and exhibits virtually no air leakage. The head of the mattress is slightly raised to provide neck support and there's a generous "curb" around the perimeter to prevent you from rolling off. The mattress has a carrying capacity of 500 pounds and raises occupants a comfy 19 inches off the floor.
Key Features:
35 built in air coils for robust support
Full inflation in just under 3 minutes
Raises you 19" from the ground or floor
Weight 17.8 pounds
Specification:
Brand

Active Era

Weight

17.8 pounds




There's nothing wrong with sleeping in your car. Whether you prefer it to sleeping in a tent at a festival or you're trying to make it in Hollywood and have nowhere else to stay, lots of people end up sleeping in their car at some point. The Berocia SUV Air Mattress just makes it 10X easier. It's designed to fit into most cars and SUVs but you should measure it first (dimensions below). The mattress is made from 6P pure environment-friendly PVC material, a material chosen for its durability and comfort. It also has three air chambers, so you can fold the last one up and use it as a rear seat air mattress. If you have to sleep in your car, at least do it in style. 
Key Features:
Dimensions – 70.86" x 50.4" x 4.7"
Three air chambers 
Made from 6P environment-friendly PVC material
Rated to -25ºC
Available in three color 
Specification:
Brand

Berocia

Weight

6.85 pounds
Best Inflatable Mattress Buying Guide and FAQs
How We Chose Our Selection of Inflatable Air Mattresses
Quality - There are a few objective criteria that come into play regarding the quality of an air mattress. The first is the integrity of the seams, the second is its ease of set up, the third is whether it offers balanced support or creates a black hole in the center and the last is the quality of the sleep surface. We start our assessments by looking at these factors.
Price - Unlike many other products the price range of the top air mattresses is not that great. As such a mattress has to really stand out for having both a robust feature set and a price that's noticeably lower than most others before it gets our "best value" designation.
Reviews - Reviews can be helpful in determining a consensus. But because the veracity of customer reviews is almost impossible to confirm we take what we read with a grain of salt.

Features To Look For in an Inflatable Mattress
Size - The size of the mattress you choose will correlate directly with how you intend to use it. If you want something that's going to be useful both indoors and outdoors you'll want one that isn't a skyscraper. If you plan to keep the mattress tucked away in storage just in case your adult relatives or friends decide to/are compelled to stay over then you'll want something queen size with a high carrying capacity.
Compressibility - While compressibility is important you need to be realistic because no super-sized inflatable air bed that rises 2 feet from the floor is going to fit in your glove compartment or into a dresser drawer when deflated. So think about where you are going to store it and then buy one that will compress down to fit the space you have in mind.
Weight - The weight considerations for this type of mattress are different then they are for a backpacking mattress. When backpacking you need a mattress that is both effective and extremely light. With this type of air bed though weight is not such a concern because you're not going to be carrying this miles into the woods on your back.
Comfort - The thing that separates high quality air mattresses from the competition is, to a large degree, comfort. Sure materials play a role too but if your mattress is a nightmare to sleep on it doesn't matter what it's made from or how handsome it is. Tall mattresses with internal coils are going to be more comfortable than those without them.
Height - Height is a feature that definitively separates the contemporary air mattress from its predecessors. A mattress that's nearly two feet tall is easy to get into and out of and that is the main reason they're popular. If you're looking for a mattress you can use at home and take camping with you you're going to want something shorter. Say 9 inches or so.
Ease of Use - Ease of use comes down to 2 factors: How quickly does it inflate/deflate and how easy is it to get onto and off of? If a mattress takes 10 minutes or more to fill, or worse yet needs to be manually inflated, it's not easy to use by any contemporary standard. Likewise, if getting on and off is a clumsy process then the mattress is by definition not easy to use.
Inflatable Mattress FAQs
Q: How to inflate your mattress?
A: Virtually every inflatable mattress worthy of the name today has a built in pump that inflates the mattress for you. Some will deflate the mattress as well. The inflation aspect is particularly important these days because many of these mattresses sit 20 or more inches tall when inflated and trying to blow up something like that using only your lungs would result in hyperventilation in most cases.
Q: How to deflate your mattress?
A: As we mentioned just about every inflatable bed these days has its own built in pump. In many cases this is a reversible pump that will effectively evacuate all the air in the mattress in just a matter of minutes. For those few mattresses that do not have this feature you'll need to empty the mattress the old fashioned way; by opening the valve and squeezing.
Q: How to fold an inflatable mattress?
A: Once the mattress has been emptied of air fold the long sides of the mattress inward, toward the middle. Essentially you want to create 3 columns of equal width. Then roll or fold the mattress from the foot toward the head making sure not to scratch or scrape it on anything. Once properly folded up return it to its carrying bag. If there is no carrying bag or if it has been forgotten or lost, wrap or sheet around the mattress to protect it from damage and secure it with a belt or bungee cord.

Q: How to wash an inflatable mattress?
A: Some inflatable mattresses are machine washable. If yours is then you're in luck. Simply toss it in the machine following the instructions that came with the mattress. If yours is not a machine washable mattress you'll need to apply a bit of elbow grease. Pour some mild soap in a bucket or bowl of warm water. Take a clean cloth, dip it in the water and squeeze out until it's no longer dripping wet. Gently wash the entire mattress with the cloth. Empty the soapy water and replace it with clean water sans soap. Using the cloth wipe down the entire mattress to remove any soapy residue. Let the mattress air dry. You'll likely find it easier to complete this process with the mattress inflated.
Q: Is a blow-up mattress good for your back?
A: There was a time not that long ago when an air mattress was not all that good for your back because it either was thick but offered no support or so thin that you hit the floor or the ground when you laid on it. Fortunately, that is no longer the case. Today's air mattresses with their built in coils provide a much greater degree of stability and support that is much easier on your back.
Sign Up Now
GET THE VERY BEST OF GEARHUNGRY STRAIGHT TO YOUR INBOX