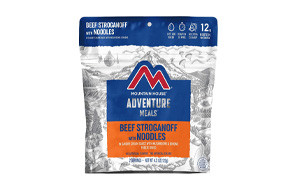 Mountain House Beef Stroganoff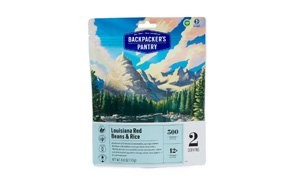 Backpackers Pantry Louisiana Beans And Rice
Mountain House Classic Bucket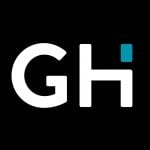 Heading off on a camping adventure can be a real a real chore, especially when it comes to the pre-preparation. It's not dissimilar to a military style operation you need so much gear! So the last thing you want to be worrying about are all the pots, pans and billycans you might need in order to get a decent and nutritionally sound meal inside you. This is especially true if you're on a real active pursuits style camping trip, where hiking is going to feature heavily or mountain climbing, biking and generally being active and expending lots of energy. This is where dehydrated food can literally be a life saver, allowing you to quickly re-fuel, no fuss, no sacrificing on flavour, just quality protein packed, energy restoring goodness that you can restore back to life with little more than some boiling hot water!  Let's take a look at some of the best freeze dried food options that are shelf life and back pack friendly that you can rustle up in a hurry.
The Best Dehydrated Camping Food
Dehydrated Camping Food Buying Guide & FAQs
Q: Does Dehydrated Camping Food Taste Good?
A: Quite frankly, if you don't like the taste of any food in general, whether it's been dehydrated or not, you won't eat it no matter how good someone tells you it is for you! Whereas in the past freeze dried food may well have had a bad reputation, today it has come on leaps and bounds in terms of taste, texture, and packaging. Most are at the least still going to require some boiling hot water although you can get lots of on the go bars and dehydrated sources of protein that you can grab out of the bag. When it comes to preparing a dehydrated camp meal though, a good idea might be to take along some of your favorite spices to give it that extra little bit of home cooked flavor and spices are of course space saving and easy to pack even if you are limited on space and only traveling with a backpack. Today though you can get everything from a Thai Chicken Curry to a Beef Stroganoff so there is no need to miss out on eating something that is both tasty and nutritious.

Q: How Do I Prepare Dehydrated Camping Food?
A: For most dehydrated food that needs re-heating, you are going to need some hot water so preferably a pan and a stove or some means of creating heat from a campfire. Generally, all you will need to is pre heat your water then add your sachet for the desired cooking time, open and serve ready to savor a delicious flavored and authentic meal. This makes them the perfect option for all kinds of outdoors activities including camping, backpacking, hunting, fishing as well as being a great everyday store cupboard backup.
Q: How Long Is The Shelf Life For Camping Food?
A: Well, that depends upon the original food source and the conditions in which it has been dehydrated but a whole variety of vegetables, once hermetically sealed, can be stored for up to 8-10 years if kept at a stable room temperature. Pretty amazing.  The best foods generally for freeze-drying are veggies with broccoli and green beans literally steaming up ready to be consumed in a matter of minutes still bursting with essential vitamins and minerals.
Q: Is Vegan Backpacking Better For Me?
A: Vegan backpacking is a relatively easy option as some of the best sources of food for dehydrating are in fact vegetable and vegan sources. There are plenty of Vegan brands around and it makes a wise choice.
Additional Things To Consider
Look out for the calorie count. If you are on trekking expedition during the day you're like to have expended a huge amount of calories by the time you get back to camp so make sure you refuel adequately. Depending upon the amount of exercise you've done that day and the calorie intake you'll consume from one of your dehydrated meals, you might need to even pop two of them onto your stove to really get those energy levels back up and ready for another adventure the next day.
Be aware of the sodium levels in this kind of quick fix food source. This is processed and packaged food after all so the chances are that it will already be pretty high on the sodium stakes as salt is a known preservative helping to keep all kinds of foods fresher for longer. Too much sodium can, of course, have an adverse effect and lead to raising blood pressure levels so just be mindful of your daily intake.
Make sure that you are also taking on board plenty of protein when you are on camping expeditions too. Protein is the best way to repair tired muscles and get you back firing on all cylinders so look out for freeze-dried meals that have a good percentage of protein.