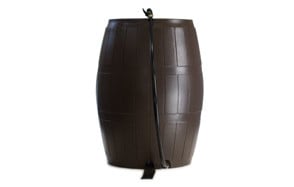 FCMP Outdoor RC4000-BRN Catcher 4000 Rain Barrel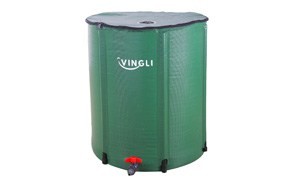 VINGLI Collapsible Rain Barrel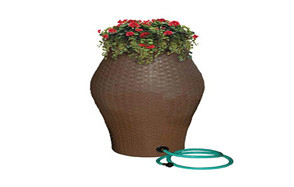 Emsco Group 2258-1 Rescue Basketweave Urn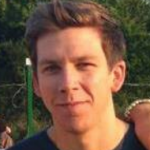 Rain barrels are containers that take water from roofs and downspouts. They preserve this water for future use, especially in areas where there's a lot of droughts. You can also find them useful when you need to water some plants across your garden, and you don't want to keep looking for the water.
With so many rain barrels available, it can be a bit of a challenge getting one that will work for you. So, here's a list of the best rain barrels for gardening aficionados.
The Best Rain Barrel
Rain Barrel Buying Guide
Features To Look For In Rain Barrels 
Storage Capacity - The entire point of rain barrels is to hold water and distribute it to plants while gardening. So, you will need to consider the storage capacity of a rain barrel before you purchase it.
You need something that can hold as much water as possible while maintaining its shape when filled. Or else, you run the risk of leaving a rain barrel and coming back to find that it has started to leak or has become worn out.
Regulations - There is also a retinue of regulatory scrutiny concerning rainwater harvesting. For instance, people in the state of Colorado can't harvest rainwater because the state laws prohibit that.
Several states also have limits on how large your rain barrels can be. Since the rain barrel will be placed outside, you want to ensure that you're operating within the regulatory guidelines, so you don't get in trouble with the authorities down the line.
Mesh Covers - A rain barrel collects water, especially stagnant water that presents a fresh breeding ground for mosquitoes. That's why you need a mesh cover. They provide coverings over the water that the barrel collects, thus keeping it free of any winged friends that might want to breed there.
Location - The best place to put a rain barrel is under a downspout. Consider the location of your downspout and whether the barrel you're looking to get will fit under it. If the space under your downspout is small, then you have a bit of a problem.
Ease of Access - The best rain barrels also allow easy, effortless access. This is usually through a tap at the bottom. Some, however, don't contain these taps and leave the task of installing one to you.
Additional Features - A lot of rain barrels also provide some nifty additional features. Some of them have tops that act as planters, while some provide effective diverter systems. Depending on what you will need the rain barrel for, some additional features definitely won't hurt.