Best Rain Barrels In 2022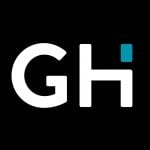 This product guide was written by GearHungry Staff
Last Updated
June 11, 2020
GearHungry Staff
GearHungry Staff posts are a compilation of work by various members of our editorial team. We update old articles regularly to provide you the most current information. You can learn more about our staff
here
.
GearHungry may earn a small commission from affiliate links in this article.
Learn more
Rain barrels are containers that take water from roofs and downspouts. They preserve this water for future use, especially in areas where there's a lot of droughts. You can also find them useful when you need to water some plants across your garden, and you don't want to keep looking for the water.
With so many rain barrels available, it can be a bit of a challenge getting one that will work for you. So, here's a list of the best rain barrels for gardening aficionados.
The Best Rain Barrel
FCMP Outdoor RC4000-BRN Catcher 4000 Rain Barrel
FCMP Outdoor has been a leading brand in the production of outdoor solutions for homes in North America. Manufacturing rain barrels for over 25 years now, this particular brand has garnered a respectable reputation in the market and is widely hailed as the benchmark for all water tank producers. With their ergonomic design and efficient functionality, the Rain Catcher rain barrels by FCMP stand out amongst their contemporaries. This water tank is a perfect amalgamation of a classic wooden barrel design and modern working features. The rain barrel boasts a large opening that provides ample surface area, and the flat back construction facilitates the process of installation and placement of the downspout.
The top of the rain barrel features a spoke and wheel pattern that is an added measure for the safety of children and pets, so there is no danger of the pets falling into the deep barrel. There is also a system to manage water overflow; the back of the barrel comes with an overflow connection that enables the extra water to flow down and underneath the cistern to direct it away from foundations. An exceptional feature of the Rain Catcher is the presence of spigots on the side of the barrel, which allows you to connect multiple barrels to augment your water storage capacity. This water tank also contains an aluminum mesh screen that filters out dirt, debris, and flying intruders such as insects and mosquitoes to keep the water clean and free of any disease-causing pathogens. Other accessories include a 40" garden hose, shut-off thumb valve, overflow hose, hanging hose clip, and a linking kit for coupling with additional Rain Catcher barrels.
Key Features:
Spacious opening with convenient flat back design
Secure overflow connection
Spigots on side to attach numerous rain barrels
Aluminum anti-debris screen
40" Long garden hose included
Specification:
Brand

FCMP Outdoor

Model

RC4000-BRN

Weight

21 Pounds
Good Ideas RW50-GRN Rain Wizard Rain Barrel
First on our list of the best rain barrels is the Good Ideas RW50-GRN Rain Wizard Rain Barrel – a product that looks and feels like those classic barrels from the pirate movies we all saw. Features wise, this barrel is all of the pro stuff. It can hold an impressive 50 gallons of water, and with a weight of 18.54 pounds, you will have no issues with carrying or moving it around when you need to change its position.
The product has a UV-resistant polyethylene resin material, so you can keep it outside for as long as you want and rest assured that the rays of the sun won't affect it. At the same time, most users have recommended that you give it a little bit of a wash before you use it – as well as from time to time.
The green color is an excellent choice for outdoor environments, and its quality means that it can stand the test of time well.
The only problem with this one is that it has way too small holes on its filter screen. The tag on the side also claims that it has some chemicals that could cause cancer, so you might want to be careful with having it around your children or pets – and even you! For some other useful product for your garden, check out our list of the best electric weed wackers.
Key Features:
50 Gallon water holding capacity
Extremely strong FDA-approved polyethylene construction
Elegant rustic look with wood-grain texture
Flat back design
Anti-debris screen
Specification:
Brand

Good Ideas

Model

RW50-GRN

Weight

22 Pounds
Has no problems with leaking 
Easy to install
Won't bow out when full
The holes on the filter screen are too small
WaterPrepared Water Storage Tank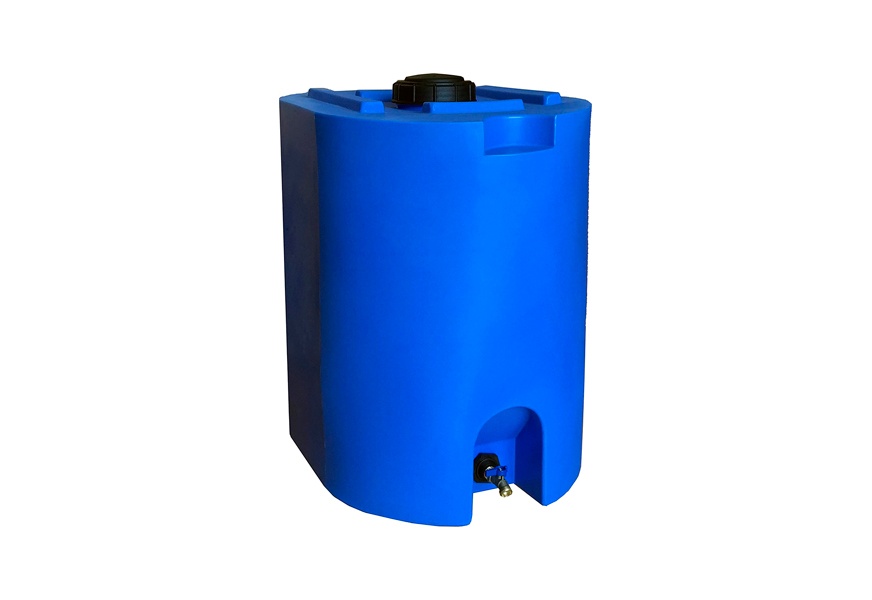 WaterPrepared is committed to ensuring that you are always prepared for water emergencies, as you can never be too cautious when it comes to saving water, right?! Whether you live in the city or the suburbs, this massive water container will get you through water shortage for a considerable period. All you need to do is to install the rain barrel in your garden, backyard, or garage and collect rainwater or fill it up with water using a garden hose, and you are good to go. The container boasts an impressive pool retaining capacity of 55 gallons, which is sure to last you reasonably long.
Manufactured with a highly durable polyethylene material that is FDA/NSF-compliant and BPA-free, WaterPrepared Water Storage Tank will withstand tremendous water pressure for decades. The trustworthy construction of the barrel makes it last super long, so you do not have to worry about replacing it for ages. The spigot is integrated right into the design of the barrel, which grants ease of use and instant access to the water by linking the spigot to a basic garden hose. The best bit of the container is the reinforcement with specially blended UV-resistant plastic, which keeps your water ultra-clean, hygienic, and safe for drinking, making it the best rain barrel to store drinking water. The cherry on the cake is the space-saving stackable design that allows you to stack multiple barrels on top of each other. If you own a pressure washer, you will surely be interested in some of the best pressure washer hoses from our list, so check them out.
Key Features:
Dimensions: 22"x 28"x 30."
55 Gallon water storing capacity
Sustainable polyethylene manufacturing with specially blended UV-resistant plastic
Convenient stackable design
Comes with lifetime guarantee
Enviro World EWC-10 FreeGarden Rain Barrel
Next on our list of the best rain barrels is the EWC-10 Rain Barrel from Enviro. Here, you have a rain barrel that was manufactured in the United States. The fact doesn't say much about its effectiveness, though, but rest assured that you're getting a solid rain barrel. In terms of capacity, the Enviro World EWC-10 FreeGarden Rain Barrel beats its predecessor. It can hold 55 gallons of water, and it's capable of holding all that in without bowing or leaking.
It's made from recycled materials, but the manufacturers went on better and threw in brass fittings. While it holds up for a while, the truth is that you will most probably be in the market looking for a new rain barrel in a year or two. Recycled materials can really only get you so far.
Still, everything else here is aces. It weighs just 17.51 pounds, and the combination of colors is healthy enough for you to keep it outside. The product also has a mosquito-proof seal, and it's free of any chemicals that could pose threats to your health or those of people around you.
Also noteworthy is the addition of a flat-square design that allows the rain barrel to hang on to a wall seamlessly. You will need a handy watering can, as well.
Key Features:
55 Gallon/208 Liters Water storage capacity
Made with durable polyethylene
Stainless steel mesh screen
Overflow hose and hose clamp
Standard size brass spigot
Specification:
Brand

Enviro World

Model

EWC-14

Weight

19 pounds
Fits any location in the home 
Mosquito-proof
Doesn't need any base
RTS Home Accents Rain Barre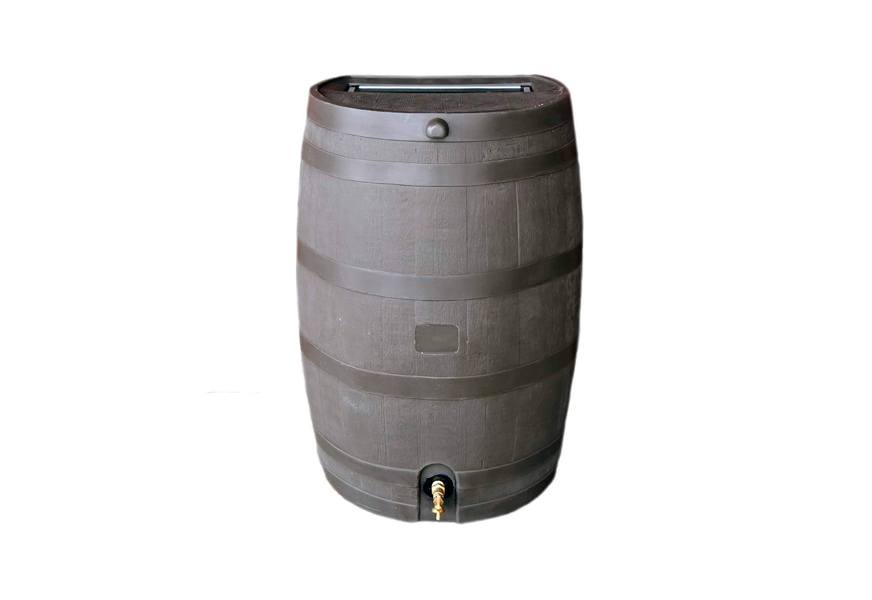 This spectacular beauty has an old-world charm. This water container by RTS Companies Inc that is an absolute stunner. It proudly flaunts its oak barrel texture with a wood-grain finish that grants it an authentic rain barrel look and feel. This barrel is sanded and hand-painted, a feature that adds to its visual appeal. But its looks are not the only incentive that should compel you to purchase it; the amazing features add genuine value and make it a complete package. The RTS Home Accents rain barrel exhibits a flat back to sit flush against a wall and can hold 50 gallons of water easily.
This barrel is the ideal device to collect and store rainwater and also accomplishes the dual objective of saving both water and your money. It features a front side overflow to protect the water from flooding against your exterior wall. An elegant brass spigot with a shut-off valve connects to the front, which you can hook up to any standard garden hose. An aluminum-framed screen that is also rust-resistant prevents bugs and debris from entering the barrel and contaminating the water. The opening of the barrel is child and pet safe. Bring this baby home today to benefit from all its amazing properties and own a unique piece of water storage device.
Key Features:
Dimensions: 33.5" tall x 24" wide x 18.25" deep
Can hold 50 gallons of water
Authentic oak barrel with wood-grain finish
Aluminum screen to filter debris and insects
Brass spigot with shut-off valve
Specification:
Brand

RTS Companies Inc

Model

55100009005681

Weight

18 pounds
Upcycle 55 Gallon Gray Rain Barrel
The 55 Gallon Gray unit from Upcycle makes light work of your most essential water conservation and gardening needs. It might not look like much, but it's quite effective as it is reliable.
Sadly, the one dross here is quite an important one. The Upcycle 55 Gallon Gray Rain Barrel has a plastic material, which isn't durable. The material bows out when the water pressure becomes too much, and it's also prone to leaking. So, while you might enjoy it for a while, there's a high chance you'll be on the market for a new rain barrel soon enough.
In terms of capabilities, however, the Upcycle 55 Gallon Gray Rain Barrel is aces. Made in the United States, it comes in just the grey color and can hold 55 gallons of water. It weighs 19 pounds, which is more than light enough for you to handle. 
For those days when you have droughts and want to dip in your water backup, the Upcycle 55 Gallon Gray Rain Barrel is a great choice. Just make sure you can maintain its fragile frame well. Our guide on best garden hoses features some more must-have products like this one, so make sure to check to out.
Fittings are pre-installed
Has a screen to filter out leaves
Easy to install 
Plastic material isn't too durable 
Good Ideas RVT-OAK 50-Gallon Rain Barrel
Good Ideas makes a second entry on our list of the best rain barrels with the Good Ideas RVT-OAK 50-Gallon Rain Vault. While this rain barrel is great for gardening and watering plants, its most significant benefit has to be with keeping water in preparation for a drought.
Unlike several fragile materials, Good Ideas decided to try their hands with UV-resistant, anti-fading resin. The material is excellent for two reasons; its ability to withstand sunlight and the harsh weather, and the fact that its oak color will stay on it for long. However, you will also have to be careful about leakage. For the best service, try to raise the rain barrel on a platform before you use it.
The American-made rain barrel weighs 22 pounds. It's not the lightest of the bunch, but it should be light enough for you to handle it with care. It can hold 50 gallons of water as well, just like its predecessor from the same manufacturer. You sort of get the feeling that good Ideas wants 50 gallons to be the benchmark for their rain barrels. To keep your yard looking perfect, check out our list of top lawn mowers.
Comes with handles for easy carriage 
Brass fittings last long 
Fills up fast 
The material is very prone to leakage
Good Ideas RWURN Rain Wizard Rain Barrel
Good Ideas isn't here to play. They make their third entry with the Good Ideas RWURN Rain Wizard Rain Barrel. Like the other products, the manufacturer exhibits its mission to help people seamlessly harvest rain for future use. Here, you have a rain barrel that is capable of holding up to 65 gallons of water. The terracotta color is beautiful, and with a high-quality plastic material, you can rest assured that the rain barrel will maintain its aesthetic appeal for long.
The Grecian style design adds to the aesthetic appeal of the Good Ideas RWURN Rain Wizard Rain Barrel. It's also versatile, as its top acts as a plant stand – for gardening and plant aficionados. The entire thing weighs just 10 pounds, making it the lightest entry on our list of the best rain barrels yet. The only dross is that it's not durable in the long term – a problem that we've come to see with rain barrels made of plastic.
Meshed screen blocks debris entrance
The flatback design allows seamless fitting with a wall
Holds firm when full 
Plastic material isn't durable
VINGLI Collapsible Rain Barrel
Users will love the VINGLI Collapsible Rain Barrel for several reasons. It's durable, it packs a lot of durability in its build and provides ample water capacity. It might not rank so high on our list of the best rain barrels, but it packs a big punch. Here, you've got a 50-gallon rain barrel that can keep its form even while you fill it to its brim. That durability is due in no small part to the product's PVC frame and anti-corrosion PVC mesh fabric.
The choice of material also allows the rain barrel to achieve incredible lightness. With this baby, you have a rain barrel that weighs just 4.4 pounds. That is pretty impressive. You get the usual mesh and outflow valve coming with it, and you can also enjoy great aesthetic appeal. Note, however, that you will have to raise it on a platform to use it most effectively. The product's material is also not UV-resistant, so the manufacturers recommend that you get shade and place the rain barrel under it, or keep in your outdoor shed.
Comes with rubber rings that prevent leakage 
Saves a lot of space
Lightweight
Works better when mounted on something and is above the ground 
Goplus Portable Rain Barrel Water Collector
Moving on, we've got the Goplus Portable Rain Barrel Water Collector. Goplus is a top brand, and they've made a name for always bringing their A-game whenever they make stuff. This right here is no different. The most impressive feature that you get from this by far is its holding capacity. The Goplus Portable Rain Barrel Water Collector holds a gobsmacking 100 gallons of water. That's just mind blowing.
Note, however, that there are quite a lot of customers who have complained about being misled on the order page. Some claim that the capacity isn't what the manufacturers claim. So, before you order, make sure that you ascertain what you're getting. If it is 100 gallons, however, then you're in for quite a ride.
You'll also love the foldable barrel design, which makes storing the rain barrel easy when you're not using it. The material is an anti-corrosion PVC mesh cloth, which is excellent for long-term use. With just 7.5 pounds of weight, you can rest assured of a lightweight build and effortless maneuvering. For days when you want to protect against the drought, this is an excellent option all round, as long as you can ascertain that the size is right. Don't forget to browse our list of the top garden carts, too.
Compact and easy to carry 
Mesh top restricts insect and leaf entry 
All parts come pre-installed
It appears to have lesser capacity than the manufacturers say. More like 35 gallons. User beware.
Emsco Group 2258-1 Rescue Basketweave Urn
Last but not least is the Emsco Group 2258-1 Rescue Basketweave Urn. It looks good and works great, although it's only available in the brown color. So, if you're looking for some additional color versatility, you might not find it here. But, we figure color variation won't be a deal-breaker for you. You want results and that's what you'll get with this rain barrel.
It's capable of holding 60 gallons of water, and thanks to the width, you can rest assured that it will keep its frame even when it gets filled up. The food-grade polyethylene material is an effective choice from the manufacturers too. It holds its own over time, and it's a non-toxic material. So, those looking for safety and reliability will love how this one works. It also has a planter at the top, although the absence of rain drain holes is a bit of a disappointment. Nevertheless, you could always make your own. For some more practical and decorative garden items, check out our choice of the top garden storage boxes.
Item is light and easy to install
Has a flat area that allows it to lay against a wall easily
Great aesthetic addition for your garden
Rain Barrel Buying Guide
Features To Look For In Rain Barrels 
Storage Capacity - The entire point of rain barrels is to hold water and distribute it to plants while gardening. So, you will need to consider the storage capacity of a rain barrel before you purchase it.
You need something that can hold as much water as possible while maintaining its shape when filled. Or else, you run the risk of leaving a rain barrel and coming back to find that it has started to leak or has become worn out.
Regulations - There is also a retinue of regulatory scrutiny concerning rainwater harvesting. For instance, people in the state of Colorado can't harvest rainwater because the state laws prohibit that.
Several states also have limits on how large your rain barrels can be. Since the rain barrel will be placed outside, you want to ensure that you're operating within the regulatory guidelines, so you don't get in trouble with the authorities down the line.
Mesh Covers - A rain barrel collects water, especially stagnant water that presents a fresh breeding ground for mosquitoes. That's why you need a mesh cover. They provide coverings over the water that the barrel collects, thus keeping it free of any winged friends that might want to breed there.
Location - The best place to put a rain barrel is under a downspout. Consider the location of your downspout and whether the barrel you're looking to get will fit under it. If the space under your downspout is small, then you have a bit of a problem.
Ease of Access - The best rain barrels also allow easy, effortless access. This is usually through a tap at the bottom. Some, however, don't contain these taps and leave the task of installing one to you.
Additional Features - A lot of rain barrels also provide some nifty additional features. Some of them have tops that act as planters, while some provide effective diverter systems. Depending on what you will need the rain barrel for, some additional features definitely won't hurt.
Sign Up Now
GET THE VERY BEST OF GEARHUNGRY STRAIGHT TO YOUR INBOX