Best Outdoor Sheds In 2022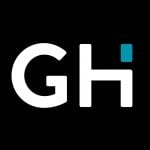 This product guide was written by GearHungry Staff
Last Updated
June 3, 2019
GearHungry Staff
GearHungry Staff posts are a compilation of work by various members of our editorial team. We update old articles regularly to provide you the most current information. You can learn more about our staff
here
.
GearHungry may earn a small commission from affiliate links in this article.
Learn more
If you're a gardener, you'll understand exactly how garden equipment, supplies and general stuff have a tendency to rapidly accumulate. It appears that most of us start out with just the basics, but before you know what, we all seem to end up with a vast collection of tools, pots, old toys, and all manner of random stuff that often threatens to overwhelm even our best outdoor sheds.
So it must come as no surprise at all, that while many gardeners are rummaging through their overcrowded sheds, their thoughts often turn towards garden storage upgrades and even a possible investment in a second shed – yep, it's true.
And if you happen to belong to that rare group of people who have a garden, but as yet don't actually own a garden shed – believe us when we say – the time for you to start thinking about outdoor storage is definitely on its way.
And on that note, why not learn a bit more about garden storage with our collection of best storage sheds of 2019.
The Best Outdoor Shed
Rubbermaid Horizontal Outdoor Shed
First up on our list of the best outdoor sheds of 2019 is the robust and easy-to-assemble Rubbermaid Horizontal Storage Shed. With its rugged build, reinforced floor and easy-to-open doors, the Rubbermaid Horizontal Storage Shed offers an ideal low-budget storage option for either gardeners who require a little extra space, or homeowners who just need somewhere to store their lawn and patio supplies. The Rubbermaid offers additional shelving options to help you keep your things organized, and a tough double-walled resin shell with fixed outer security hasp offers a high level of security.
And when it comes to size, the Rubbermaid comes in at a compact and bijou 55x28x36 inches, which is plenty of space to store your standard gardening tools with plenty of room remaining for supplies and oddments. For its low price and great build quality, we're more than happy to give the Rubbermaid our best choice award. This makes a perfect gift for gardeners in your life.
Key Features:
Easy to assemble
Built from durable plastic resin
Space for additional shelves
Impact resistant flooring
Weather resistant
Double-wall construction
Secure exterior hasp
Specification:
Brand

Rubbermaid

Model

FG374801OLVSS

Weight

49.7 Pounds
The YardStash IV Outdoor Shed
Second on our list of best storage sheds for 2019 is the YardStash IV. This particular storage shed is another budget offering, but this time from the soft-shell specialist YardStash. Rather than use resin, stainless steel or wood, the designers at YardStash have cleverly used a combination of lightweight aluminium tubing and a durable, UV resistant vinyl tarpaulin to produce a highly affordable, yet rugged portable garden storage shed tent. Its sealed seamed interior of 74x32x68 inches mean you can safely store all manner of garden tools and supplies, or if you're a cyclist even two adult mountain bikes. Yes, a shed that can be easily moved, packed down if necessary, and built to last – now what's not to like about that!
Key Features:
Built to withstand extreme weather conditions
Lightweight and portable
Large capacity
Easy to set-up
Low price
UV fade-proof
Specification:
Brand

YardStash

Model

YSLH09

Weight

18.65 Pounds
2x4basics 90190MI Custom Shed Kit With Barn Roof
If you're a bit of a do-it-yourself type person, the 2x4basics Custom Shed Kit with Barn Roof could be the shed for you. Made in the USA, this budget package comes with everything you need to build your own shed apart from the actual lumber for the roofing, siding, and flooring.
What you do get in this kit is high quality 38mm x 89mm resin framing along with patented galvanized steel connectors that allow you to construct your shed without having to cut any miters or angle cuts. With 2×4 basics kit, you can build a shed from 7×8 foot to 8×14 foot by just ordering the required amount of framing and connectors. And what's really great is you can buy the exact type of materials for the sidings, roofing and flooring to suit your individual tastes and budget. To be fair, not everyone has the time to build his or her own shed, but we think that 2x4basics are really onto something here. Make sure you also check our guide to the best lawn edgers.
Key Features:
Fully customizable
Galvanized brackets
Heavy gauge structural resin frame
Easy to follow plans
High barn style roof
Highly durable
Specification:
Brand

2x4basics

Model

90190

Weight

10 Pounds
Lifetime 6405 Outdoor Storage Shed
If you're looking for a stylish bundle that boasts both security and capacity, then you need look no further than the Lifetime 6405 Outdoor Storage Shed. With its 90x114x94 inch dimensions, plus shatterproof windows and reinforced doors, the Lifetime 6405 is certainly both one of the most roomy, and the most secure storage options on our list of best outdoor sheds. Its customizable internal shelving system also makes it one of the most organizable, and its 4 skylights certainly ensure it's one of the brightest. If you have larger items to store, like cordless lawn mowers, the 4×6 foot doors make getting them in and out a cinch – and its 6.8 foot pitched roof means even the tallest of gardeners will not have to stoop. The Lifetime 6405 isn't the cheapest garden shed, but when you weigh up all of its features it's certainly one of the best sheds on our list.
Key Features:
Internal shelving system
Shatterproof polycarbonate windows
Steel reinforced lockable doors
Screened air vents
Large sky lights
Internal latching mechanism
High density polythene resin flooring
Specification:
Brand

Lifetime

Model

6405

Weight

477 Pounds
Keter Factor Large 4×6 Foot Resin Outdoor Storage Shed
When it comes to our best value choice, we feel that the Keter Factor Large 4×6 Outdoor Storage Shed rightly fits the bill. With its roomy interior, durable, polypropylene, UV protected resin skin, and large secure doors; this garden shed offers a fantastic combination of form, function and price. And what's more, the Keter Factor Large also has skylights, adjustable shelving options, weather proof air vents and steel reinforced connecting brackets. If you're thinking, wow what a package, you'd be echoing exactly what we thought – yep, a great all-round deal at a great retail price. Our guide to the best leaf rakes offers more great items so check it out.
Key Features:
Made from tough durable resin
High quality wood-like texture
Heavy duty external hasps
Adjustable shelving options
Skylights for plenty of natural light
Weather proof air vents
Steel reinforcement throughout
Specification:
Brand

Keter

Model

213139

Weight

139 Pounds
Outdoor Shed Buying Guide & FAQ
How We Chose Our Selection Of Outdoor Sheds
Before you buy a new garden shed, there are three main factors that you will need to take into consideration:
Price - As with any other large purchase, you will carefully need to consider your budget before you commit to buying. We understand this, so we always state the price range an item sits in, and what we feel is the best overall value for money rating. As well as this, we like to include in our lists a range of items that cover the entire spectrum of prices for buyers in every budget sector.
Brand - The next thing you should consider before buying an outdoor storage shed for your garden or patio is brand. We understand this better than most, and only review brands that we feel confident will deliver. We also recognize that well-known brands often offer better value for money over lesser-known ones; but that said, we always like to keep an eye out for companies and start-ups that have just joined the sector. This brand inclusiveness is part of our core philosophy, and we stand by every brand that we cover in our reviews.
Reviews - And third, but maybe the most important factor that needs to be considered before a major purchase is reviews. By looking through reputable review websites and customer reports on retail sites, you can get a good idea of what a product actually has to offer. Again, this is something that we clearly understand, and our team at Gearhungry take the time to check as many reviews as possible so we can deliver the most informative and objective opinion.
Features To Look For In Outdoor Sheds
Once you have figured out your preferred brand and your budget, it's time to think about the actual features which each shed has to offer. As this can be a little confusing to newcomers in the garden shed sector, we have laid out what we believe to be the most important factors you need to consider.
Size - The size of a shed will determine how many tools and general outdoor things you will be able to store in it. This is important, but you will also need to carefully consider how much space in your garden or on your patio to have to accommodate your new outdoor shed. Some of the larger sheds reviewed in our list are undoubtedly great for larger storage options, but you will need a certain amount of free space to accommodate them. A good idea is to go out and measure up your garden or patio areas with a tape measure to get a really good idea of will fit best.
Another good tip is if you have the ground space in your garden and you can stretch your budget, go for a slightly larger shed than you feel you need. As the years go by, we all build up our outdoor tool and supply collections, and getting a larger shed now will mean fewer upgrades in the future – now that is the type of forward thinking all of our grandparents would agree with.
Materials - Materials for the best garden sheds range from tradition woods to ultra-tough, modern resins and vinyl coated stainless steel. As you can imagine, each of these materials have their pros and cons. Wooden sheds definitely have a traditional feel and garden smell to them, but in harsher weather areas they do need an annual coating of preservatives to keep them in really tip-top condition. Steel and resins, don't have this issue, but over many years the color does have a tendency to fade slightly. In most cases, materials really come down to personal choice – as any well-designed shed will ultimately give you many years of use.
Use - What you are going to use your new shed for is another factor that you need to consider. If your new shed is just for storing a few tools and say a bicycle, you really could get away with one of the many smaller semi-portable resin models available that are really easy to set up and require minimal ground space. Whereas if you plan to have shelves full of gardening supplies, lots of long handle tools and some power tools, a larger walk in shed would probably be a better option, as you will have enough room to get in amongst your things. Also if you plan on a bench and vice for a working set-up, you will need a shed that offers plenty of headroom – and some good reinforced flooring would also certainly not go amiss.
Gardening Shed FAQ
Q: How long do wood sheds last?
A: One of the most commonly asked questions about wooden sheds is how long do they last. Well, the answer to that is it depends on how well you look after them, and the weather conditions in your area. So first off, wooden sheds need a decent coat of preservatives at least every year in wet climates and once every two to three in dryer areas. This helps to preserve the wood, making your shed last longer. The other factor is weather: like anything, the harsher the environment the more abuse the materials are going to take. If you do happen to live in a wet and windy area, try to locate your shed in a sheltered part of your garden – and, we can't stress it enough – good preservatives are key to wooden shed longevity.
Q: What are the best outdoor storage sheds?
A: Another frequently asked question is "what are the best outdoor sheds?" This is a bit more difficult to answer, as different sheds offer different storage options. But that said, the best sheds usually have reinforced floors, good security features and probably most importantly high-end, weather proof outer walls and doors. Another thing to look for is 10 year and over guarantees as this means the manufacturers have complete confidence in the quality and longevity of their outdoor products.
Q: Are plastic sheds better than wood?
A: There are certainly more and more resin and plastic sheds coming onto the market every year, and they are rapidly becoming an incredibly popular choice with gardeners and homeowners across a broad budget spectrum. So what's so good about resins and plastics compared to wood? Well, one of the main reasons many people invest in plastics and resins is they are maintenance free – yes, you don't have to spend your valuable time painting them with strong smelling preservatives. Another reason most commonly cited by steel or resin shed owners is the ease of setting up the shed from out of the box. All of that considered, there are still many people who prefer the traditional looks of a wooden shed even though they do have to spend some time every year in painting them with preservatives.
At the end of the day, a well-made garden shed will last you for many years as long as you set it up correctly and give it the occasional TLC.
Sign Up Now
GET THE VERY BEST OF GEARHUNGRY STRAIGHT TO YOUR INBOX