Best Garden Hose Wands In 2022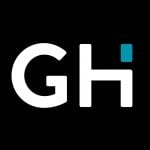 This product guide was written by GearHungry Staff
Last Updated
June 17, 2020
GearHungry Staff
GearHungry Staff posts are a compilation of work by various members of our editorial team. We update old articles regularly to provide you the most current information. You can learn more about our staff
here
.
GearHungry may earn a small commission from affiliate links in this article.
Learn more
Even if you don't have the greenest of thumbs, there's still something serene about nourishing and watering plants so that they thrive and flourish. Lugging around a heavy watering can is far from relaxing, however, and if you want to keep your time in the garden a tranquil experience, then we suggest you invest in a water wand so that it can perform its magic.  Below, you'll find a detailed list of the best garden hose wands available – so, take your pick!
The Best Garden Hose Wand
Orbit SunMate Front Trigger Garden Hose Wand
Orbit is renowned for delivering exceptional garden hose wands, and the SunMate Front Trigger lives up to this reputation. The ratchet head alone is impressive. It offers nine different spray patterns, and it comes with an arm that boasts a useful 36-inches of length. And lest we forget the fireman grip lever that allows you to control the water flow like a pro! With such exceptional qualities, it's safe to say that this model is one of the most versatile watering tools on the market – and that's why it's our best choice (it also has a very reasonable price tag)!
The SunMate is the ideal option for gardeners who need to water hard-to-reach areas such as hanging baskets, vertical gardens, and the mid-sections of large shrubs.
Key Features:
9 spray options to choose from
Ideal for hard to reach areas
Extended handle for having baskets
Fireman grip lever for better flow adjustment
Sturdy construction for years of use
Ratcheting head rotates 180 degrees
Specification:
Brand

Orbit

Model

58674N

Weight

13.6 Ounces
The Relaxed Gardener Garden Hose Wand
The Relaxed Gardener Watering Wand is one of the shorter wands on our list and measures just 15 inches long. Keep in mind that many gardeners prefer a shorter model because it means that they don't have to stand as far back from their flower beds to get proper aim. And what this model lacks in stature, it makes up or in functionality. It offers eight spray patterns, a thumb lever to control the water flow, and a comfortable anti-slip grip. Whether you want to water your hanging baskets, rinse your car or give your camping table a good cleaning – this want will do just the trick.
Due to its smaller size, the Relaxed Gardener watering wand is the perfect buy for those with smaller yards and homes (mostly because it takes up less storage space).
Key Features:
15-inch garden hose nozzle sprayer
8 adjustable spray patterns
Thumb control shut off valve
Slip-resistant handle
Ideal for hanging baskets and delicate plants
Suitable for tough cleaning jobs
Specification:
Brand

The Relaxed Gardener

Weight

9.6 ounces
Dramm 14805 One Touch Garden Hose Wand
This model is a rain wand in its purest form. It takes a no-frills approach in terms of aesthetics and functionality. Instead, it focuses on the general expectations of the user – which is to adequately water plants in a rain-like fashion. The Dramm One Touch Rain Wand provides water flow control with just one touch of your thumb, making it uncomplicated to use. It's moderate in length at 30-inches, and the showerhead provides a gentle soaking rain pattern that will not harm fragile plants. The construction is also impressive, and we consider this one of the more durable wands for garden hose use.
All-in-all, this device is a basic take on the traditional garden hose wand. It enters the market at a reasonable price and is a perfect fit for those who "just want to get the job done." If you are also interested in some old-fashion options for watering plants, check out our selection of the best watering cans.
Key Features:
30 inch one-touch rain wand
Gentle, full flow for quick watering
Easy to use one-touch valve
400 PL water breaker shower head
Delivers gentle rain for a thorough watering
High strength aluminum construction
Specification:
Brand

Dramm

Model

14805

Weight

14.4 ounces
Orbit 56625 Aluminum Front Trigger Shower Wand
First up, let's look at the construction of this wand from Orbit. Made from sturdy aluminum, the rod itself bends at the end to give at a golf club shape. Aesthetics aside, this kink in the design has been added with purpose. It allows you to direct the stream of water very accurately – which helps when you are watering potted plants or hanging baskets. Other notable features of Orbit 56625 Aluminum Front Trigger Shower Wand include its front trigger for water control, the shower head that releases a gentle rain-like spray, and a comfortable anti-slip handle.
As we mentioned, this shower wand's design makes it perfect for adding water to pots and baskets, so we'll recommend it to those who have plenty of patio plants (it will undoubtedly help you to avoid soaking the floor). If you are looking for a perfect solution for watering your lawn, check out these amazing smart sprinkler systems.
Key Features:
36-inch aluminium garden hose wand
The front trigger for easy flow control
Foam grip handle for durability and comfort
Shower spray releases rain-like sprinkles of water
Constructed for accurate aiming
Easily connects to a standard hose pipe
Specification:
Brand

Orbit

Model

56625

Weight

1.1 pounds
Wasser Vela Garden Heavy Duty Water Spray Pistol
This model of garden wand means serious business. The Wasser Vela Garden Hose Wand Pressure Washer, with a full solid metal body, may be one of the most durable models on our list. The simple design, with a shorter extension, incorporates two different spray patterns. The wide-spray setting is best for giving plants a gentle soak while the more targeted flow option is excellent for cleaning cars, walls, paving, and outdoor furniture. You can also tweak the water pressure to your preferred flow by adjusting the water flow control knob.
If you don't mind forfeiting the lengthy body that comes with most standard garden hose wands, then this beast of a water-sprayer will have your plants hydrated and healthy with just a soft squeeze of the lever! For more cool products for gardeners, check out our selection of the top garden stools.
Key Features:
Constructed using premium-grade solid metal
Forms a pistol-like shape for accurate aiming
There's a flow-control knob to easily control water pressure
Includes two spray patterns
The handle is strain-free and easy to squeeze
Slip-less rubber cover on the tip for easy adjustment
Specification:
Brand

Wasser Vela

Model

29003

Weight

12.3 Ounces
Dramm 12864 Touch-N-Flow Rain Wand
The Dramm Touch-N-Flow Rain Wand likes to keep things short but sweet. It measures a mere 16-inches (short), yet it has all the qualities you'll need in a watering wand to give your plants a gentle soak (sweet). It also has an ergonomic insulated grip, a one-touch lever valve to control water flow, and high-strength aluminum construction that guarantees durability. And if that's not enough – and if aesthetics is important to you – you may also be pleased to discover that this edition comes in 4 different striking colors!
If you are looking for a garden watering wand that's made by a reputable company with excellent customer service, then this little Dramm's your guy! It's easy to use, gentle on your plants, and a solid investment for your yard. For more great products to make your gardening work easier, check out our guide to the best leaf bags.
Key Features:
A gentle yet quick flow for thorough watering
Boasts an ergonomic design with an insulated grip
Measure 16-inches in length; made from aluminum
Available in 4 different striking colours
One-touch lever activated valve
Comes with a lifetime guarantee
Specification:
Brand

Dramm

Model

12864

Weight

11.2 ounces
Solo 28-Inch Universal Sprayer Wand With Shut-off Valve
While Solo's Universal Sprayer Wand isn't the longest on our list, it does give a pretty impressive watering range. It measures a total of 28-inches, and the tilted tip has been well-designed to reach the roots of plants that require tricky angles. This model is another wand that uses a simple lever operation to control water flow – simply squeeze the lever to manipulate the pressure (easy-peasy). As for durability, this model uses hard plastic and not aluminum, like many of the other units. But despite its less robust construction, Solo promises that this is product is "unbreakable."
There's nothing fancy about this garden hose wand – but nothing is lacking. It's a basic gardening tool that will water your garden gently, efficiently, and easily – what more do you need?
Key Features:
Includes a stainless hose clamp
It measures a total of 28-inches (including spray head)
Three different spray patterns to choose from (stream, mist or flat)
Unbreakable poly wand construction
Fits most standard hose pipes
Easy to use and manoeuvre
Specification:
Brand

Solo

Model

094526

Weight

7.2 ounces
Orbit Underground 56287 Green Thumb Water Wand
Ending our list, we have the Green Thumb Water Wand from Orbit. This wand is a budget-friendly option that still ticks the box for having quality attributes. Stealthy and practical, it offers 16-inches of reach and adequate water flow to keep your plants happy and quenched. A strain-free trigger system has been thoughtfully placed on the handle to control water flow single-handedly, and the pivot head lets you water at different angles. The cherry on top, however, is that it comes with ten different spray patterns – which is quite impressive considering the wand's competitive price tag.
This watering tool is a perfect all-round solution for those who are shopping on a budget but do not want to forgo quality features. You may also be interested in some of the best rain barrels from our list, so check them out.
Key Features:
Measures 16-inches from top to bottom
It has a reliable and stealthy design
Includes 10 different spray patterns
Includes a front trigger mechanism for water flow
Watering is made easy with the ratchet head
Great value for money
Specification:
Brand

Orbit

Model

56287

Weight

11.2 ounces
Garden Hose Wand Buying Guide & FAQ
Features To Look For In Garden Hose Wands
We wouldn't want you to spend your hard-earned cash on a garden hose wand that's just not going to live up to your expectations. So, to help you find the best fit for your yard, we suggest you consider the following features before making your final (and informed) decision:
Watering Pressure - Watering pressure is something that needs a fair amount of consideration. You don't want to put any unnecessary stress on your plants, and a gentle water-flow is safer in that regard. At the same time, you still want an efficient volume of water to be delivered. If you can find a wand that has the right balance of pressure and volume, then you can spend less time watering while your plants soak up water thoroughly.
Spray Pattern - Ideally, you want a hose wand spray pattern that works magic by mimicking the rain. This pattern will ensure that your plants don't get damaged by the targeted force. A good spray profile will also give more coverage compared to a jet stream of water. If budget allows, however, then a wand with an adjustable spray pattern with different options to choose from is the ultimate buy. This versatility will help you with various watering tasks.
Reach - Think about how big the watering area is. If you have less space to water, then reach may not be as important. If you have lots of ground to cover, however, then a wand with a longer reach will help you water more plants without less effort (you won't have to move around as much). A hose with a longer reach is more effective for watering plants in tight or tricky spaces.
Garden Hose Wand FAQ
Q: What is a garden hose wand?
A: A garden hose wand attaches to the end of a hose to direct water with the desired pressure, pattern, and volume.
Q: How do you use a garden hose wand?
A: To start, you will need to connect your garden hose wand to your hose. Follow the instructions of the model you have purchased to ensure a secure fit. Switch your water spigot on as you usually would, holding onto the wand. If your model comes with a water-control lever or knob, then you can use this to manipulate the water flow.
What's useful about garden wands is that they are efficient when it comes to watering plants in hard to reach places. The user can easily water plants at their root zone - no bending, crouching, or stepladders necessary.
Sign Up Now
GET THE VERY BEST OF GEARHUNGRY STRAIGHT TO YOUR INBOX