Best Electric Weed Wackers In 2022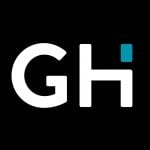 This product guide was written by GearHungry Staff
Last Updated
February 26, 2019
GearHungry Staff
GearHungry Staff posts are a compilation of work by various members of our editorial team. We update old articles regularly to provide you the most current information. You can learn more about our staff
here
.
GearHungry may earn a small commission from affiliate links in this article.
Learn more
You've mowed the lawn, trimmed the hedges and tidied up the flower beds. Now it's time to put the finishing touches on the yard by cleaning up around the edges. To do that you have two choices. You can pull out the handheld shears and knee pads and spend the next three hours redefining "tedium". Or you can grab the weed wacker and finish up in about 15 minutes while saving your knees in the process. If you're like most people you'll opt for the weed wacker. If you don't have one yet here are the best electric weed wackers on the market today.
The Best Electric Weed Wacker
Toro 51480 Corded 14-Inch Electric Weed Wacker

At 14 inches the cutting head on the Toro 51480 is one of the largest around. When combined with the powerful 5 amp motor and dual-line string cutter it's going to slice through grass and weeds like a hot knife through butter. It transitions from trimmer to edger in seconds, the shaft quickly and easily adjusts to accommodate your height and the well-considered handle positions won't make you suffer for your work. It's also light, quiet, doesn't produce noxious fumes ala gas powered hedge trimmers and the edger wheel action is smooth and dependable. When you take all that and toss in the ultra-competitive price and 2-year warranty you get our hands down Best Choice. 
Key Features:
Versatile trimmer/edger.
Powerful 5 amp electric motor.
Wide dual line 14 inch cutting head.
Adjustable shaft and forward handle.
2 year manufacturer's warranty.
Weight: 6.3 lbs.
Specification:
Brand

Toro

Model

51480

Weight

6.3 pounds
The 5 amp motor is among the most powerful in its class.
The 14 inch dual line cutting area allows you to zip right along.
Beautifully balanced with a cord that manages to stay out of your way.
Outstanding build quality throughout.
Auto feeder needs some refinement.
DEWALT DCST920P1 Brushless Electric Weed Wackers




The DCST920P1 Brushless Trimmer by Dewalt features a variable speed motor that lets you ratchet things back to save battery. The dual string cutting diameter of 13 inches is one of the largest you'll find on a battery powered weed wacker and the bump feed is reliable and easy to use. When fully engaged the motor lets you make short work of stubborn weeds although don't look for it to pop up and handle your edges for you. The motor is remarkably quiet, especially on low power, which is something your neighbors are sure to appreciate and the lithium-ion battery takes only a few hours to fully recharge. Overall it's well made and dependable, even if it comes up a little short in versatility. Make sure you also check our guide to the best weeding tools.
Key Features:
Dual-line 13 inch trimmer.
Dependable bump feed head.
Efficient brushless electric motor.
Variable power settings.
Lithium-ion battery and charger.
Weight: 8.5 lbs.
Specification:
Brand

DEWALT

Model

DCST920P1

Weight

13.78 pounds
Handsome, lightweight design with outstanding balance.
The ability to change power and string speed is nice to have.
The 20V lithium ion battery charges fast.
One of the heavier electric weed wackers.
BLACK+DECKER LSTE523 Electric Weed Wackers




The B+D LSTE523 String Trimmer switches effortlessly from a first-class trimmer to a first-class edger with a flip of the head. But that's not the biggest reason to like this particular tool. That biggest reason is the push button string feeder. For decades now we've had 3 choices when it came to string feed options: either bump the head, endure inconsistent auto-feed mechanisms or stop and change the string entirely. Now there's a 4th option and we're buying. Being able to let out a bit of string when you need it with just a tap of a button seems like the future to us. But we'll see about that. For now, it's enough to take this reliable, well-built trimmer and give it a prominent position on our best electric weed wacker list. This makes a perfect gift for gardeners in your life. 
Key Features:
Push button string feeder.
Versatile trimmer/edger.
Exclusive Power Drive Transmission.
Micro soft texture grip.
Convenient cordless operation.
Weight: 6.3 lbs.
Specification:
Brand

Worx

Model

WG163

Weight

6 pounds
It's very light and easy to work with. No cord to trip over.
The shaft can be adjusted quickly to accommodate your needs.
The option to optimize runtime is a nice feature on a cordless trimmer.
The push button feed is going to find a lot of fans.
You'll be tempted to use it on heavier brush. Don't.
Worx WG163 GT Cordless Electric Weed Wackers




The Worx WG163 GT is a lightweight, reliable, robust trimmer/edger that dares to provide you with two lithium-ion batteries so you can always have an extra on hand in case you need it. The shaft is fully adjustable for height, the head for angle and the handles to ensure you always have a safe comfortable grip. It transforms from a trimmer to edger in seconds with a set of rollers that should be the envy of most of its contemporaries. The 12-inch diameter cutting area lets you move along without delay and it also features push button string feeding ala the B+D LSTE523. You may also like to check our guide to the best garden hoses.
Key Features:
Fully adjustable trimmer/edger.
12 in cutting diameter.
Telescopic shaft.
Includes 2 lithium-ion batteries.
No-load speed 7,600 rpm.
Weight: 5.3 lbs.
Specification:
Brand

Worx

Model

WG163

Weight

6 pounds
Although lightweight it has a nice robust feel to it lacking in many other weed eaters.
The flip up edging option is a nifty touch and works surprisingly well.
It's very easy to adjust the length of the shaft.
Comes with 2 lithium ion batteries so you should never be caught without power.
Don't expect to clear heavy undergrowth with this grass trimmer.
Remington RM2510 17-inch 25Cc String Trimmer

We take a short detour down Gas Powered Lane to shine a light on this outstanding gas powered weed trimmer from Remington. If you have large property chances are you're going to find a lot of electric trimmers to be somewhat limiting. First and foremost because either the cord won't go where you need to go or the battery will die before you finish the job. So you need an alternative. This is it. The 25cc gas engine and the 16-inch cutting head provides all the power you need to zip right along. It also lets you wade into the heavier brush that you couldn't touch with an electric trimmer. The string is a bit thicker too and is fed out via a reliable bump feed system. If you're lucky enough to have a large property you need the right tools to maintain it. Remington RM2510 17-inch 25Cc String Trimmer is one of those. If you need a pair of good gardening gloves, check out our guide and find the perfect pair. 
Key Features:
25cc 2-stroke engine.
Dependable bump feed head.
QuickStart technology.
16 inch cutting width.
2 year warranty.
Weight: 13 lbs.
Specification:
Brand

Remington

Model

RM2510

Weight

13 pounds
The 25cc gas engine is uber-reliable if a bit noisy.
Ideal for commercial purposes or for those with large properties.
The RM2510 is a beautifully balanced machine that feels lighter than it is.
Doesn't have or accept attachments.
Greenworks 12-Inch 24V Cordless String Weed Trimmer

The Greenworks 24V Cordless String Trimmer is a well-built, convenient, affordable piece of backyard kit that shows up for work every time and provides a 12-inch cutting diameter with its single line auto feed head. It's comfortable to work with, easy to adjust for height and the tilting head makes easy work of minor slopes. The edger is easy to engage, and effective (although it's not going to win any awards for smoothest roller) and the battery provides reasonably long life. The balance of the device could be better but the cutter itself is fast and effective so we're going to look the other way on the balance. All told it's quiet, fast and reliable. For more gardening tools check out our guide on best manual weeders.
Key Features:
4 position pivoting head.
12-inch cutting swath.
Lithium-ion battery and charger included.
Convenient cordless operation.
Adjustable shaft.
Weight: 8.8 lbs.
Specification:
Brand

Greenworks

Model

21342

Weight

8.82 pounds
An affordable reasonably powerful option for small to mid-sized yards.
Fast dependable charging of the lithium-ion battery.
The pivoting head is a nice feature but takes some time to master.
The roller for the edger needs to be rethought
Makita XRU02Z LXT Cordless String Trimmer

The Makita XRU02 is a powerful, reliable, quiet, cordless string weed eater that adjusts to any user, is well balanced, lightweight and features a dependable bump feed system. Its 7,800 rpm motor is faster than many competitors and the adjustable 5 position head lets you take maximum advantage of that speed and power. If we have a quibble here it's that the cutting diameter is a modest 10 inches which are going to slow you down a bit if you have a big yard. Oh, and the battery is sold separately. Other than that there's a lot to like, including the lightweight, the efficient edger, the responsive bump feed along with the low battery indicator light. Be sure to also check out our list of the best garden shovel for more great items like this.
Key Features:
7,800 rpm motor.
5 position pivoting head.
Versatile trimmer/edger.
Telescoping shaft.
Dependable bump feed.
10.25 inch cutting swath.
Weight: 6.4 lbs.
Specification:
Brand

Makita

Model

XRU02Z

Weight

7 pounds
The head adjusts to 5 different positions so you don't miss anything.
The 10" diameter cutting head lets you move right along.
Battery charging is surprisingly swift.
It's not much help on hardier vegetation.
BLACK+DECKER ST8600 String Trimmer

Even though most of their manufacturing has shifted overseas B+D still do an admirable job (for the most part) overseeing quality control. Their ST8600 is a good example. It features an automatic string feed that works more or less as intended (though it can be a bit overeager), a powerful 5 amp electric motor, an integrated edge guide, and weighs a scant 5.3 pounds. The dual-handle setup is comfortable and sensible, the edge guide allows you to get a nice clean cut and the telescoping shaft is easy to use and stays where you put it. As we alluded to, it tends to release a bit too much line from time to time. But that's not enough to prevent it from being our Best Value. Our handy guide to the best cordless lawn mowers features more great products like this.
Key Features:
Integrated edge guide.
13 inch single feed trimmer.
7,700 rpm 5 amp motor.
B+D Powerdrive transmission.
Automatic string feed.
Cord retention system.
Weight: 5.35 lbs.
Specification:
Brand

BLACK+DECKER

Model

ST8600

Weight

5.35 pounds
The 40 volt lithium ion battery won't let you down in the middle of a job.
You can also dial in either max runtime or max power.
No bumping or having to stop and replace the string on this weed eater.
Tends to use a lot of line.
Worx WG119 Electric String Trimmer

The Worx WG119 Electric String Trimmer features a tilting head, a powerful 5.5 amp motor and one of the widest cutting areas (15 inches) of any consumer-grade trimmer/edger. The shaft easily extends for taller folks, the dual-line cutter makes quick work of whatever is in its path and at 6.5 pounds it's not going to wear you out. You can tilt the head to accommodate slopes, the auto feeder doesn't get carried away and the handle setup is one of the most ergonomically pleasing we tested. So does it have a downside? Well, it probably doesn't extend far enough to accommodate folks over 6 feet. And recharging the battery takes a little longer than we'd prefer. Overall though an outstanding value. Find more great products like this by checking out our guide to the best riding lawn mowers.
Key Features:
15 inch cutting swath.
Telescoping shaft.
Fully adjustable 4 position head.
Dual line auto feeder.
Head rotates to become edger.
Powerful 5.5 amp motor.
Weight: 6.5 lbs.
Specification:
Brand

Worx

Model

WG119

Weight

6.5 pounds
Can be quickly and effectively transformed into a mini mower.
A wide 12 inch diameter cutting area allows you to move right along.
With 5.5 amps it has more power than most electric weed trimmers.
Recharging time on the battery is longer than we'd like.
Ryobi 18V One Plus Line Trimmer




The final entry on our list of best electric weed wackers is undoubtedly the best looking weed trimmer on our list. The sleek and sophisticated looking Ryobi 18V One Plus. This is an extremely lightweight trimmer/edger that's ideal for small jobs. It can be powered either by ni-cad or lithium-ion batteries (neither one of which is included) and it features a dependable if a little overanxious, auto line feeder. It's hungry and aggressive and switches easily between trimmer and upright edger. Our only real complaint is the limited adjustability of the handles. Other than that it's all good. And for more handy tools like this, check out our guide to the best tillers.
Key Features:
Leading edge design.
Dual power options.
10 inch cutting swath.
Rotating head becomes edger.
9,300 rpm motor.
Weight: 4.6 lbs.
Specification:
Brand

Ryobi

Model

OLT1825

Weight

4.63 pounds
Allows you to adjust the width of the cutting area.
The brushless electric motor will provide years of reliable service.
The lower handle on the shaft can be adjusted for comfort.
Easy to use no-hassle bump feed head.
Not the easiest to assemble.
Electric Weed Wacker Buying Guide
How We Chose Our Selection Of Best Electric Weed Wackers
We looked at myriad different criteria in deciding which of the dozens of weed wackers we tested deserved a place on our list. Those criteria included design, balance, noise levels, overall build quality and ease of use. In addition, we're always mindful of brand reputation, reviews (though we take them with a grain of salt) and price, because we've always got our eyes open for value.

Features To Look For In Weed Wacker
Design - In the case of the weed wacker design is driven by function, without a doubt. As such there's a handhold at the very top, a second handle part way down the shaft that provides stability and balance and then the motor and the rotor that spins the cord/string hanging off the bottom of the shaft. Most are fashioned from a combination of aluminum, steel (not so much) and plastic (which helps keep the weight down). A well-designed string trimmer should maintain a proper angle of attack with little or no effort and most of the best string trimmers have extendable shafts that allow trouble-free use for taller folks.
String - The string or cord on the weed eater is a mixed blessing to be sure. On the one hand, it's very light and this makes the trimmer easier to work with than it would be if there were steel cutting blades involved (safer too). On the other hand, the string is constantly being worn away which means you need to continually feed new line out in order to keep cutting. The weed wacker accomplishes this either by way of an automatic feeder system, a bump feed system or a fixed string. In addition, some of the best weed wackers have two-sided string action. This enables much faster cutting. The most string is made from nylon because it's both lightweight and tough.
Shield - When a weed wacker is hard at work it sends cuttings and other debris flying off in every direction. The only thing that stands between the user and this debris is the shield that encases the rotor mechanism. Since weeds, grass cuttings and the like are typically very light a reinforced plastic shield is normally adequate to protect users. Nonetheless, it's always wise to wear safety glasses because you never know when something might make it out past the shield and ricochet up in the direction of your face. Also, make sure to never use the grass trimmer at an odd angle that might expose the rotor and allow debris to come flying out at you.
Extendibility - People who use weed wackers are all different heights. Some may be just over 5 feet while others may be 6' 6" or more. As such most of the best weed wackers have extendable shafts that allow you to adjust their length to better match your particular physiology. The only drawback to extending or contracting the shaft length too much is that it's likely to affect the balance of the device to some degree.
Warranty - All of the best grass trimmers come with a robust warranty. Or at least they should. Most will have a 1 to 3 year warranty while others may offer something slightly longer. Be aware though that warranty claims for this type of device can be notoriously hard to collect on. Simply because the burden of proof is on you to prove that any damage wasn't the result of your mishandling of the device. That said, if you have a solid case you should have nothing to worry about.

Weight - The weed eater needs to have enough heft to hang comfortably and do its job, yet at the same time it can't be so heavy as to wear the user out. An electric plug-in trimmer will typically be the lightest but there will be a power cord to drag around. The battery-powered electric weed eater will weigh a bit more because of the battery but allow for greater ease of movement. Finally, the gas powered weed wacker will usually be the heaviest. At least when starting out. Simply because of the larger engine and the small tank of gas you need to lug around with you. Gas trimmers can weigh 12 pounds or more, while electric weed wackers are typically less than 10 pounds, often in the 5 to 6 pound range.
Noise - As a general rule gas powered weed eaters are noisier than electric models. That's because gas powered weed wackers are designed to tackle heavier material. So they have larger, more powerful, piston driven motors and will certainly kick up a ruckus. Most homeowners however, won't need a gas powered trimmer. For them an electric model should be more than sufficient. Be aware however, that noise levels can vary pretty significantly from model to model, even among electric trimmers.
Heads - Weed wackers feature one of 3 different types of heads. Either bump feed, automatic feed or fixed line.
Bump Feed - With a bump feed head on your trimmer you're able to call for more line any time you feel the need. To do so you simply bump the head against a flat, firm surface. The bump feed head allows for some level of control because you can bump as many times as you want to make the string the length you feel is most appropriate. Just be careful not to feed out to much line as this will present a hazard in and of itself.
Automatic Feed - If your cordless weed wacker has an automatic feed in the head it lets out string on a preset basis. The advantage here is that you don't have to stop and bump the head to feed out more line, nor do you need to change the string when it gets too short as you do with a fixed line. If autofeeders have an issue it's that some work better than others. That is, there are some that have an uncanny ability to feed out just the right amount of line at just the right time, while others tend to either feed out too much line or not enough.
Fixed Feed - The fixed feed head eliminates the possibility that the auto feeder will release too much or too little string. It also eliminates the need to be bumping the head all the time in order to feed more string. However, with a fixed line, if your string has worn down to an unusable length you'll need to stop what you're doing and install a new one. So as you can see there's an upside and a downside to each type of head.

Types Of Weed Wacker
Electric - Electric weed trimmers are available in either corded or cordless models. Both have their advantages but keep in mind that neither will have the cutting power of a gas powered weed wacker.
Corded - Electric powered weed wackers that use a power cord are usually the lightest kind. That's because there is no battery, no gas tank and no metal pistons as in a gas powered trimmer. The main disadvantage of this type of trimmer is that you are limited by the length of the cord and you have to drag that cord around with you wherever you go. Nonetheless, if you are only using it to maintain a small yard or garden this should not present a problem.
Cordless - The battery-powered weed wacker is very convenient, lighter than gas-powered trimmers and produces zero emissions. They're safer than gas trimmers and there's no cord to drag around either. You can take the battery powered weed eater wherever you need to take it, work quickly, and get on to other things. The main disadvantages of the cordless weed wacker are that they are strictly light duty machines and, if you aren't scrupulous about charging it fully after every use, you run the risk of the battery dying while you're in the middle of tidying up the yard.
Gas - The gas-powered weed wacker is often seen on roadsides, at golf courses and on the grounds of large commercial developments. That's because they're more powerful, allow you to work fast to cover a lot of ground and don't shy away from tougher undergrowth. As far as the homeowner is concerned there are several reasons why they might want to take a pass on a gas powered trimmer. First, they're the noisiest type of weed eater. Second, there's the safety factor involved in lugging around gasoline. Third, they give off noxious fumes. And finally, they're the heaviest type of weed wacker due to their 2 stroke engines.
How To Use A Weed Trimmer Safely
Here are a few common sense tips to make sure you're always using your weed wacker in a safe manner.
Never bump the head of the trimmer too hard against the ground to feed out new line.
Always hold the head of the trimmer perfectly level to the ground when trimming near obstructions.
Don't use a weed trimmer to trim right up against tree trunks.
Always make sure to wear proper eye protection when using a weed trimmer.
When using a gas trimmer in tight quarters be mindful of fumes.
Never put your hand anywhere near the trimmer head when it is in operation.
Make sure any extension cords you use for an electric trimmer are in excellent condition.
Don't ask more of your electric powered weed eater than it was designed to do.

Electric Weed Wacker FAQ
Q: Can the Trimmer Line Break?
A: It is almost inevitable that your feeder line will break at some point. But there are certain steps you can take to minimize the number of times this happens. The most common causes for trimmer line breaks are:
Contact with a foreign object such as a sprinkler head or brick - This can be avoided by staying alert while you work. Keep an eye out for what's coming and don't move the weed trimmer into areas where there is loose debris visible.
Using the wrong replacement parts - While it's not the Space Shuttle a weed trimmer is still a piece of precision machinery. If at any time, you serviced the trimmer yourself and used non-approved parts this can lead to line failures.
Improper storage - If the device is not stored properly it can lead to corrosion inside the head of the trimmer that can interfere with proper functioning and cause the trimmer line to break.
Q: Are Electric Weed Wackers Easy to Use?
A: As a general rule electric weed wackers are preferred over gas powered weed wackers by most homeowners. And part of the reason definitely has to do with how easy they are to use. Particularly cordless weed wackers. They're often lighter than gas-powered alternatives because you're not lugging around pistons and a small gas tank. That lack of a gas tank also makes them inherently safer. In addition, there are no noxious fumes with an electric weed eater so no chance of succumbing to carbon dioxide poisoning, as sometimes happens with gas-powered models. The only caveat here is to make sure you always recharge your battery powered weed wacker after every use so that it doesn't go dead on you halfway around the lawn.
Sign Up Now
GET THE VERY BEST OF GEARHUNGRY STRAIGHT TO YOUR INBOX