Best Garden Hose Nozzles In 2022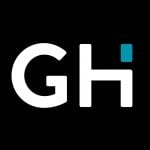 This product guide was written by GearHungry Staff
Last Updated
April 22, 2019
GearHungry Staff
GearHungry Staff posts are a compilation of work by various members of our editorial team. We update old articles regularly to provide you the most current information. You can learn more about our staff
here
.
GearHungry may earn a small commission from affiliate links in this article.
Learn more
From washing your car to keeping your garden hydrated and lush, garden hoses are used for a myriad of activities and projects. However, finding the right hose nozzle for your different projects can prove to be a very irritating and challenging process, which is why we have searched through all available options on the market and identified some of the best garden hose nozzles to purchase. All our recommendations have been tested to enable a decision on their greatness, and we have also provided an in-depth buyers guide for further help with making a more informed decision.
The Best Garden Hose Nozzle
Bon-Aire Original Ultimate Garden Hose Nozzle

The ultimate hose nozzle and our best choice product is the Bon-Aire Ultimate Hose Nozzle. This product is a heavy duty product manufactured with durable materials and five unique spray patterns to deliver different output for your various projects. It is considered the perfect multifunctional spraying tool anyone can get for their home and comes highly recommended by several satisfied customers. Professionals have built the nozzle with materials which include aircraft-grade aluminum, fiberglass, stainless steel, and a comfort-grip rubber to enhance its longevity and also provide the ultimate grip for years to come.
The Bon-Aire nozzle features a construction that makes it ideal for use with a fire hose. Its usage is made convenient via the inclusion of a unique patented two-way shut off system which does an excellent job of providing users with the perfect stream of water for any situation. This hose nozzle from Bon-Aire is an incredible unit from its construction to its use. Some users may find the fireman design tough to get used to, but once you have it, all figured out, spraying becomes a breeze. Every purchase comes with a one-year warranty for customers. Be sure to combine this with a cool garden hose from our list.
Key Features:
Leak-free guarantee
Heavy-duty metal spray gun
9 adjustable patterns
Best for hand watering plants & lawn
Specification:
Brand

Bon-Aire

Model

HN-10AL

Weight

6.1 ounces
Rust and leak proof
Great for dryer climates
Won't waste water
It takes time to get used to
Isn't as pressurized as other options
May tend to leak with heavy use
SprayTec Garden Hose Nozzle Sprayer




There are many activities that hoses are used. Some of such include washing your dog, watering your lawn and plants, washing your car and cleaning your patio. All these activities are different and as such, require separate levels of water pressure and water patterns. There are hose nozzles designed for all modes and pressures and sometimes, having to purchase each can be draining on your pocket. With the sprayed garden hose nozzle sprayer, you're guaranteed of having all your spraying needs in a single entity which is extremely cost-efficient. This hose nozzle is a heavy duty metal product designed with a pistol grip trigger. It is also leak-free and offers users up to nine different spraying patterns for all their projects and activities.
The Spraytec Sprayer is made from 100% metal. It features the use of a high-quality anodized finish which helps prevent the occurrence of wear, rust, and corrosion. To keep this best garden hose nozzle protected from accidental drops, it has been designed with a shock-resistant rubberized bezel dial, and this does a great job of preserving the sprayer at all times. Watering is made, and more comfortable thanks to the soft rubber-coated handle of the spraytec and the pistol grip design accompanying it. Adjust the spraying pattern of this beauty with ease and enjoy all the benefits that come with purchasing this all American produced hose nozzle. Make sure you also check our guide to the best smart sprinkler systems.
Key Features:
Metal construction
Threaded front
Classic rear control
Flow control dial
Specification:
Brand

SprayTec

Weight

1.05 pounds
Easy to use
Nine different spray patterns
Great for clumsy individuals
Isn't as pressurized as other options
May tend to leak with heavy use
Isn't as pressurized as other options
Gilmour Zinc Pistol Grip Garden Hose Nozzle




If you love having control over the amount of water coming out of your hose nozzle get yourself the Gilmour Pistol Grip Nozzle. This is another full-sized nozzle model made from pure and original metal to enhance both durability and longevity even after regular use. It delivers an excellent rear control to users for easy use and also comes with a threaded frontage that makes it easy to attach necessary cleaning tools. The Gilmour brand is one of the best concerning the development and design of hoses and their nozzles mainly because they're experienced in the best methods of providing users with smart, sure solutions to all their cleaning and watering needs.
The Gilmour garden hose nozzle is designed as a simple and extremely intuitive unit. It's straightforward to operate and feels right at home in the comfort of your hand. You get to control where your water goes and how much of your water goes whenever and however you please, without wasting a lot of water. The Gilmour brand has over five decades of experience under their belt making them a household brand in this industry. Despite their years of experience, the company still undergoes many research sessions to identify the new and emerging trends concerning watering and cleaning, to deliver the best products to their customers from season to season. This also makes a perfect gift for gardeners in your life.
Key Features:
Durable and sturdy metal construction
Self-adjusting "duck" packing
Rust-resistant springs
Threaded front for easier attachment of additional cleaning tools
Specification:
Brand

Gilmour

Model

857302-1001

Weight

7.2 ounces
Eight spray patterns
Easy to use
Rust resistant
May tend to leak with heavy use
Isn't as pressurized as other options
Needs to be put away after use
Skytree Garden Hose Nozzle

The Skytree Garden Hose Nozzle is a premium nozzle designed with ease-of-use and durability in mind. If you're looking for a garden hose that you won't have to replace in a couple of years, this is the product for you. Sure, it might look the same as the other garden hose nozzles on the market but the difference is in the detail. For example, the parts of the nozzle that water passes through are made from metal to ensure that they don't come apart under heavy use. The handle is made from a plastic material that is shaped into an ergonomic design. 
Like most garden hose nozzles, it has eight settings – Jet, Angled, Shower, Full, Flat, Mist, Soaker, and Cone. This provides enough versatility for every job, from washing the car to watering the plants. On the back of the Skytree Garden Hose Nozzle is an all-in-one thumb control that adjusts the water pressure, allowing for one-handed operation. In short, this is one of the highest-quality and easiest to use garden hose nozzles on the market. For more useful products like this, check out our selection of the best pressure washer hoses.
Key Features:
Made from metal and plastic 
Eight settings 
Thumb control for water pressure
Ergonomic, slip-resistant handle 
Frost-resistant
Specification:
Brand

Skytree

Model

STHZBTC01-US

Weight

9.1 ounces
High-quality materials and construction 
One-handed operation 
Can be used in low temperatures 
Can withstand high pressure
Shower setting isn't effective
Melnor XT451 Heavyweight Metal 7-Pattern Nozzle

The Melnor Nozzle for hoses is a heavyweight unit designed to offer users with up to 7 different spray patterns for a myriad of activities. It is made from metal thus has a prolonged lifespan and also features a slip-resistant trigger, grip, and head, all of which have been rubberized to make its use extremely comfortable and enjoyable. The Melnor nozzle features a basic design that comes with a built-in trigger lock, to make your extended watering periods more bearable and comfortable. Take the pressure off your hands and arms for a change by getting this hose nozzle for all your watering needs. 
It doesn't matter if you need to wash, water or hose down any object or spaces; the Melnor water hose nozzle does a great job of handling all your needs. It has been constructed to withstand all forms of abuse imposed on it via regular use. Its control is smooth and straightforward to figure out with features such as the easy thumb controls. This nozzle is one versatile unit you and your family can always rely on. A single purchase comes with a limited lifetime warranty. Love this product? Check out our review of the best electric weed wackers for our top picks.
Key Features:
Rear Trigger
7 Watering Patterns
Slip-resistant grip
Heavy-duty metal construction
Specification:
Brand

Melnor

Model

XT451

Weight

1.19 pounds
Ratcheting head feature makes it easy
For outdoor use
Nine spray patterns
The cost is inexplicably high
The cover looks like it will not last for long
Not suitable for short people
Melnor Metal Garden Hose Nozzle




We have another Melnor product on our list of recommendations. This is the Melnor Garden Hose Nozzle, a robust, durable nozzle built from the most hardened metals for all your basic watering needs. It features an ergonomic design that enhances its longevity even after countless uses while making the watering and spraying process more accessible and more comfortable. Comfort is given to users via the configuration. This includes the provision of a slip-resistant grip, head, and trigger for those who undertake extensive use of their hose. The Melnor garden hose has up to seven distinct patterns ranging from a light spray to stronger streams of water to cater for delicate plants and cleaning chores respectively. 
Melnor and their garden hose sprayer make watering fun! It has been designed with all your substantial duty activities in mind and also considers safety in use while ensuring that the unit stays in excellent working condition for as long as possible. Wash those prized petunias and clean the dirt off your dog with ease thanks to Melnor and their Garden Hose Nozzle.  Don't forget to also check our guide to the best gardening gloves.
Key Features:
Rear Trigger
7 Watering Patterns
Slip-resistant grip
Heavy duty metal construction
Specification:
Brand

Melnor

Model

995037

Weight

7.2 ounces
Designed with heavy-duty tasks in mind
Locking feature
For outdoor use
Expensive
May tend to leak with heavy use
Isn't as pressurized as other options
VIKING 968701 Garden Hose Nozzle

Garden hose nozzles are one of the products that vary wildly in price and quality. You can spend a couple of bucks or you can spend upwards of $50. Most of the products on the market sit somewhere in the middle but the VIKING 968701 Garden Hose Nozzle is towards the cheaper end of the spectrum. Now, we're normally pretty wary about recommending cheap products, so we had to do our due diligence on this garden hose nozzle. And, we're happy to say, it stands up. At just $8.99 (at the time of writing) and with thousands of positive reviews on Amazon, it's no surprise that this product sells really well. 
Made from ABS plastic, rubber, and stainless-steel, this is a surprisingly well-made product. It's probably not going to last for years under heavy use but if you're buying it to water the plants a couple of times a week, it will hold up just fine. It has eight different settings – Centre, Vertical, Cone, Flat, Stream, Full, Mist, & Shower. This gives you plenty of versatility to perform most jobs. If you're washing a really dirty car or a patio, you'd be better off with a pressure washer. 
Key Features:
Made from ABS, rubber, & stainless steel 
Eight hose settings 
Fits standard-sized garden hose
Extra rubber gasket included
Specification:
Brand

VIKING

Model

968701

Weight

7.5 ounces
Competitively priced 
High-quality materials 
Versatile settings
Won't last forever 
Some leaks reported after heavy use 
Sign Up Now
GET THE VERY BEST OF GEARHUNGRY STRAIGHT TO YOUR INBOX