Best Pressure Washer Hoses In 2021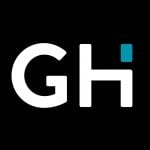 This product guide was written by GearHungry Staff
GearHungry Staff
GearHungry Staff posts are a compilation of work by various members of our editorial team. We update old articles regularly to provide you the most current information. You can learn more about our staff
here
.
GearHungry may earn a small commission from affiliate links in this article.
Learn more
Looking for a replacement pressure washer hose and don't know where to start? Finding the best pressure washer hose can be a challenge, especially with several different durabilities, size, and length options. You want to make sure that you find a quality option that won't break the bank, or that won't rip open on the first project. No more putting off those projects; these hose options will let you finish all the house and shop work you want. We found the ten best pressure washer hoses to extend or replace your current pressure washer hose.
The Best Pressure Washer Hose
Pressure Washer Hose Buying Guide & FAQ
Features To Look For In Pressure Washer Hoses
Choosing a suitable pressure washer hose is nearly as important as choosing a good pressure washing machine. But before you purchase a new pressure washer hose, there are a few things you'll need to consider. Some pressure washers only work with their brand-specific hoses, so make sure to check your owner's manual. You may need a specific type of material, or a particular connector, etc. Maybe you want a longer hose than you had previously? Or a shorter one? These are all things to consider before purchasing your new pressure washer hose.
Length – The length of your pressure washer hose is important. Some houses (because of power outlets, terrain, and more) require a longer pressure washer hose. For gas-powered pressure washers or smaller homes with several outside outlets, you may want a shorter hose. When in doubt, we suggest when in doubt, go for the longer hose.
Diameter – No hose is a one size fits all hose, and a lot of your choices depend on the of PSI (pounds per square inch) of pressure expected. Small ¼" hoses can be used with a pressure washer up to 2700 psi, and are extremely popular. Medium 5/16" hoses can be used with pressure washers that put out 2700-3400 PSI. A large 3/8" hose is very common and can handle up to 5000 psi. They're also compatible with almost every pressure washer.
Connection Type – Every hose has two connections: one is to connect to the pressure washer body, the other is to connect to the pressure washer wand. Make sure you check your pressure washer to see if the hose snaps into place or screws on tight. You'll also want to see if your pressure washer wand needs a male or a female connector.

Types Of Pressure Washer Hoses
Most pressure washer hoses use PVC plastic, rubber, or polyurethane.
PVC is the most common, but since it's a non-flexible, hard plastic, it's not the most popular with users.
Rubber hoses are more flexible, but are heavier, and can leave scuffs on the driveway.
Polyurethane hoses use braided steel coated in plastic that's super flexible, making these hoses a solid choice.

Pressure Washer Hose FAQ
Q: What is a pressure washer hose?
A: A pressure washer hose connects the pressure washer wand to the body of a pressure washer. Because pressure washers output a much higher PSI than garden hoses, they are sturdier to ensure they can handle large amounts of water pushing through them at high-speed. Some pressure washer hoses come with reels, attachments to convert to different sizes and between male/female fittings and durable connection covers.
Q: Are pressure washer hoses universal?
A: Not really. You'll have to measure the diameter of your attachments ends and see what kind of attachment point your pressure washer requires.
 Q: Does a longer hose reduce water pressure?
A: A longer hose will force the water flow over more internal surface area for about the same flow rate as a shorter hose. Larger surface areas cause more friction and lose more pressure over the length of the hose.

Q: Can you use a garden hose on a pressure washer?
A: Once again, it depends on the diameter of your pressure washer attachments. On average, the standard garden hose is probably too large in diameter to attach to your pressure washer. We don't recommend trying to use your garden hose. You will use a garden hose to connect your water source to your pressure washer, however, so keep it handy!
 Q: How do you connect a hose to a pressure washer?
A: Pressure washer hoses will have two types of attachment points — a snap-on attachment, or a screw-tight attachment. Your owner's manual will have specific instructions and specifications for connectors. In general, for a screw-tight attachment, you will push down to connect the points and screw the collar down onto the threads. For a snap-on attachment point, or quick connect, you generally pop the male connection point into the female connection end and turn until you hear a click. That means that the connection points have locked and won't disconnect when water flows.
Sign Up Now
GET THE VERY BEST OF GEARHUNGRY STRAIGHT TO YOUR INBOX