Best Garden Hoes In 2022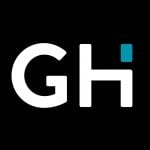 This product guide was written by GearHungry Staff
Last Updated
August 14, 2020
GearHungry Staff
GearHungry Staff posts are a compilation of work by various members of our editorial team. We update old articles regularly to provide you the most current information. You can learn more about our staff
here
.
GearHungry may earn a small commission from affiliate links in this article.
Learn more
Ah, the joy of gardening. In addition to reaping the fruits of your gardening labor, this simple activity is a proven stress-reducer and mood-booster. But, take careful consideration when selecting your gardening tools, as their quality can make or break your time spent in the weeds. To help you make the most of your garden, we've compiled a list of the best garden hoes out there. As you'll see, each one has something unique to offer, but which is the right one for you?
The Best Garden Hoe
True Temper 2866300 Looped Action Garden Hoe

Have you woken up one day to find weeds infesting your beautiful garden? The True Temper 2866300 Looped Action Hoe Cultivator is all you need to relieve your garden of the unwanted vegetation. TheTrue Temper Action hoe a superb weeding tool for ridding weeds and aerating the soil so that you can cultivate an abundant garden.
The impressive looped-steel blade is sharp enough to uproot weeds without hurting your healthier plants, a valuable feature. This garden hoe has a thoughtfully designed back and forth capability. When used with a push-pull motion, the steel blade digs down to deep-rooted plantlife with ease. The True Temper gardening hoe incorporates a 54-inch hardwood handle, making it easy on your back. This garden hoe comes with a cushioned end grip at the very top of the handle, so holding it is comfortable and prevents fatigue.
Key Features:
Features a durable 54-inch hardwood handle
Incorporates a cushioned end grip to prevent hand cramping
Can be used for weeding and cultivating plants
Makes use of a back and forth movement to cut weeds
Specification:
Brand

True Temper

Model

2866300

Weight

2.58 pounds
Cushioned grip ensures that you experience less fatigue
Comes with a long handle for convenient usage
Is a well balanced gardening tool
Steel blade may not be very sharp
The design of the blade prevents it from flexing
Blade cannot be sharpened




There's no feeling more satisfying than waking up every morning to the sight of beautiful flower beds in your garden. Sadly, unwanted grass tends to grow around flowers destroying the stunning image of your garden. To eliminate the grass in your flower bed with a single effortless stroke, the Kwik Edge Garden Edger Weeder is the ideal gardening tool.
It features a curved back that works to direct the soil back into the flower bed while cultivating and grooming at the same time. Used in tandem with fertilizer, the Kwik Edge delivers nutrients below the surface, right to the roots. The Kwik Edge offers both vertical and horizontal blade cuts that invade the deepest grassroots to prevent weed growth. For more useful garden tools, check out our guide to the best pitchforks.
Key Features:
Does not require gas or electricity to function
Gets rid of grass in your flower bed with an easy stroke
Curved back that pushes the soul back into the flower bed
Vertical and horizontal blade cuts to invade grassroots
Specification:
Brand

Kwik Edge

Weight

2.4 pounds
Effective in maintaining the borders of your flower beds
It cultivates the soil in the process of eliminating grass
Very easy to use and requires little maintenance
Cannot be used to create the border of the flower bed
Can only be used when the soil is slightly dry
Only comes in a right-hand orientation
Rogue And Arcadian Garden Hoe

The Rogue and Arcadian Hoe/Rake is an all-in-one garden hoe and rake. This tool is hand-made using high-quality materials, Built from recycled agricultural disk blades and constructed to deliver sharpness, durability, and reliability, the Rogue is unlike any other gardening device on the market.
Weighing in at five and a half pounds, it is on the heavier end of the spectrum, but this heft allows it to sink into the ground with minimal effort. The garden hoe side of the tool terminates in a carbon steel head, and sharp led edge. The rake-side features five teeth with beveled edges, allowing for easy cutting and grading. Use it to grade, rake, grub, and tamp down your garden or yard. It comes complete with a Northern Ash handle, sturdy enough to hold the weight of the head and, at 54 inches, long enough to save your back. If this device is up your alley, check out these garden trowels.
Key Features:
Features a highly durable head that doubles as a rake and a hoe
Rake head comes with 5 sharp teeth with beveled edges
Has been built for raking, cultivating, grading and tamping
Complete with a replacement head 5 year guarantee
Specification:
Brand

Rogue and Arcadian

Model

AG70HR54

Weight

5.8 pounds
Doubles as a rake and a hoe in one convenient tool
Features super sharp and strong hoe edge and rake teeth
Replacement head guarantee within the first five years
Head is probable to break apart from the handle
Continuous use can render the sharp edges dull
Weights over 5 pounds so can be heavy to easily handle
Rogue Prohoe Field Garden Hoe




When it comes to heavy-duty gardening tools, it doesn't get any better than the Rogue Prohoe Field Hoes. This steel-headed gardening hoe has a seven-inch blade head for breaking sod, cultivating crops, and uprooting small trees. Lastly, this hoe features a 60-inch ash wood handle, long enough to save your back despite hours of use.
When all you've ever experienced are flimsy and weak gardening tools, this Rogue Prohoe Field Hoe will leave you thoroughly impressed. This gardening hoe is excellent for clearing fire lines as well. The sharp head of this garden hoe cuts trees up to an inch in diameter. For more amazing tools to add to your gardening collection, check out our guide to the best bulb planters.
Key Features:
7-inch wide blade head for breaking soil
Head made from strong and durable steel for long term use
Durable 60-inch ash wooden handle
Head is welded directly into the handle for reliable use
Specification:
Brand

Rogue

Model

70F60

Weight

4.15 pounds
Super secure welding of head and handle
Very strong steelhead to be used to handle tough soil
Long, 60-inch wooden handle to protect your back and spine
May not be ideal for performing some gardening activities like raking
Wooden handle is probable to break after constant use
Steelhead makes this tool a bit heavier than regular hoes
Truper 30003 Tru Built 48-Inch Welded Garden Hoe

If you're in the market for a reliable gardening tool, then the Truper 30003 Tru Built 48-Inch Welded Garden Hoe is just the ticket. This useful garden hoe boasts a welded six-inch hoe head that works to turn out soil, clear out weeds and sod, and carve out ditches.
The design is efficient and requires minimal exertion on your part. The head incorporates a matte black paint for a sleek and attractive look. This garden hoe comes with a 48-inch premium grade waxed hardwood handle that is long enough to prevent the need to bend. The handle is sturdy with a durable finish, built to last a long time. Poly D grips are an added benefit to offer a firm grip to prevent your hands from cramping or getting tired. A five-year replacement warranty on this garden hoe is the icing on this delicious cake. Be sure also to check out our selection of the top garden forks for more useful tools like this.
Key Features:
Features a 6 inch welded hoe head
Comes with a 48-inch premium grade waxed hardwood handle
Head of hoe is pained a clean matte black
Can be used to clear out weed, sod, and make ditches in the soil
Specification:
Brand

Truper

Model

30003

Weight

1.65 pounds
Comes with a long handle that that is strong enough to be long-lasting
Is lightweight in design and so easy to maneuver
Can be used to carry out a variety of gardening activities
Hoe head is not made from a strong material and so is likely to break
Tool cannot be used on very hard soil
Blade of the hoe is not very sharp

Weed removal just got easier with the SEYMOUR MIDWEST Loop Hoe. This Loop hoe comes with a sharp steel blade that measures 4×6 inches, a perfect size for efficiently eliminating weeds. The angled edge can uproot the deepest of weed roots to prevent regrowth.
The garden hoe features a sharp double-sided blade; it can get dull after continuous use, can be easily resharpened with a file, or be replaced when needed. The garden hoe incorporates a 60-inch handle constructed with sturdy aluminum, offering strength and durability, unlike regular wooden handles. The combination of the sharp blade and the sturdy handle will quickly make this loop garden hoe your daily gardening tool. For more must-have products for gardeners, check out our guide to the best manual weeders.
Key Features:
Comes with a blade that measures at 4 by 6 inches
Blade has been made from a super-strong steel material
Features a sturdy aluminum handle measuring at 60 inches
Blade is fully replaceable
Specification:
Brand

SEYMOUR MIDWEST

Model

42100

Weight

2.3 pounds
Blade can be easily replaced
Handle is long enough to protect your back
Handle is made from a very strong aluminum material
Cannot be used to perform a variety of gardening activities
Blade is likely to get dull quickly
Blade can be broken apart from the handle
Bully Tools 92354 12-Gauge Warren Hoe



The Bully Tools 92354 12-Gauge Warren Hoe is your all-round, everyday gardening hoe. This heavy-duty gardening tool is ideal for clearing out weeds or break up hard dirt. It features a thick 12 gauge steelhead, making it durable and effective at carrying out your daily gardening duties.
An extended steel ferrule is part of the total package, working to increase the strength of the head. The 56-inch handle is premium fiberglass meaning it won't break or bend even after years of use. The tool terminates in a welded beam, making it easy on the hands. The Bully Tools garden hoe is a great American made product. To add to the appeal, it includes a lifetime warranty, not that you'll be needing it—this is one tool that will last. If you are also looking for the right garden shovel, be sure to check out our selection of the best ones on the market.
Key Features:
Hoe head made with an extra thick 12 gauge steel
Features an extended steel ferrule for an increased blade strength
56 inch handle constructed out of fiberglass
Comes complete with a limited lifetime warranty
Specification:
Brand

Bully Tools

Model

92354

Weight

3.4 pounds
High strength triple wall fiberglass handle for long-lasting durability
Highly strong and sturdy thick steelhead
Can be used to work on very tough soil
Handle is likely to break with constant use
Hoe cannot be used to dig deep ditches
Blade can get blunt after consistent use
Corona GT 3060 Extendable Handle Hoe

With the Corona GT 3060 Extendable Handle Hoe at your disposal, rest assured that's the only regular garden tool you'll ever need. This garden hoe combines both the function of a garden hoe with that of a cultivator in one easy-to-use tool. The robust metal head can lift hard soil, and the cultivator feature sports a sharp, tri-tipped edged blade that is ideal for breaking up dirt or raking away piles of debris.
The head is heat tempered to guarantee an enhanced level of sharpness and durability. It has a lightweight but tensile telescoping aluminum handle that offers 18-32 inches of extra reach when you need it. The garden hoe is rust and chip resistant. The comfortable grip prevents cramping and fatigue when in use—a perfect gift for gardeners.
Key Features:
Combines a hoe and a cultivator for double the function
Adjustable 18 to a 32-inch aluminum handle
Comes with a hanging ring for easy storage
Head has been heat treated for a longer durability
Specification:
Brand

Corona Clipper

Model

GT3060

Weight

1.5 pounds
Head treated head for long-lasting functioning
Has been fully coated to resist chips and rust
Maintains proper posture with adjustable handle
Pole is too short to maintain the posture for tall people
Handle is likely to break off the head
Handle may get stuck and become unable to adjust
Sign Up Now
GET THE VERY BEST OF GEARHUNGRY STRAIGHT TO YOUR INBOX