Best Leaf Shredders In 2022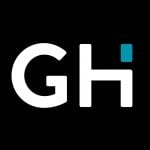 This product guide was written by GearHungry Staff
Last Updated
January 10, 2019
GearHungry Staff
GearHungry Staff posts are a compilation of work by various members of our editorial team. We update old articles regularly to provide you the most current information. You can learn more about our staff
here
.
GearHungry may earn a small commission from affiliate links in this article.
Learn more
Anyone who's done their fair share of yard work knows how much hassle collecting leaves can be. They are deceivingly bulky, and can quickly take up more space in and around the garden than expected. If you want to keep your yard clear all year, then one of the smartest options to explore is the best leaf shredder. These useful, durable, and efficient machines are perfect for all you Shred Heads looking for a simple solution for a perpetual problem.
They're the perfect solution for minimizing the size of leaf piles, and you can even turn them to mulch and fertilize your lawn in an environmentally friendly way. Leaf shredders are the key you've been looking for to make yard work just a little easier. So grab your gardening tools and gardening gloves, get the kids to grab you a drink, and step out into the yard with us.
The Best Leaf Shredder
Worx 13 Amp Electric Leaf Shredder



Our top pick for the best leaf shredder is the Worx 13 Amp Electric Leaf Mulcher which offers a mighty 53 gallons of shredding and mulching per minute, putting it up there as one of the most efficient beasts we've selected. With a mulching ratio of 11:1, you might drown in leaf shreds by the end, not that you'll care, you'll be too enamored by what this guy can do.
It's easy to put together, with fast, tool-free assembly, which also means it easy to store once winter rolls around. The collection bag fits perfectly underneath to catch your mulched leaves, making it easy to move them from the garden to wherever you want to put them. Many customers have commented that it makes for great fertilizer, so if you've not explored that option yet, keep it in mind.
However, the bladeless trimmer feels a little too flimsy for some. You can purchase alternatives online though, so if there's enough about this that you love, this minor problem shouldn't affect you too much. If you are looking for more amazing products for your garden, check out our guide to the best hedge trimmers.
Key Features:
Leaf to mulch ratio of 11:1
Oversized switch for easy start and shut off
Quick and convenient tool-free assembly and disassembly
Safe to use featuring safe string trimmer lines
Dust reduction thanks to clean air cooling system
Specification:
Brand

Worx

Model

WG430

Weight

24.3 pounds
Quick, tool-free assembly
Ideal source of fertilizer
Ultra compact for easy storage
Plastic cutting strings are a little flimsy
GreatCircleUSA 7HP Gas Powered Heavy Duty Leaf Shredder

For our Best Gas-Powered choice, we've handpicked this heavy-duty unit from Great Circle USA. It's the ideal choice for gardeners or anyone with a large backyard or extensive lawns as it can tackle volume cleaning up at speed. From dead leaves to branches covering your land, this 3-in-1 robust machine can handle all your chipping, shredding and mulching needs. It features both a top hopper as well as a side chute so that you can efficiently tackle all kinds of cleaning up jobs around the garden. The large capacity top hopper is ideal for volume shredding. It has a mulch reduction capacity of 15:1, which makes an excellent source of recyclable compost to sustain a natural outdoors ecosystem. The side chute features a 3-inch diameter cone that's ideal for auto-fading smaller branches and tree limbs, simultaneously keeping you safe while saving time and energy. The third vacuum style option enables you to load leaves via the vacuum inlet for convenient mulching without the need to rake by hand. Simply attach a side loading bag to capture and collect wood chips and mulch cleanly.
The final point we should mention is regarding that sturdy and reliable gas-powered motor. It's fitted with a 7 HP 212 cc recoil engine that features a forced-air cooling system. There's a safe fuel shut off function as well as a low oil sensor that shuts down the engine if it detects that it's running to low for safe operation. It runs on a minimum of 87+ octane gasoline and as a maximum capacity of 0.7 gallons. For more must-have products for gardeners, check out our guide to the best leaf bags.
Key Features:
Leaf to mulch ratio of 15:1
3″ max wood diameter chipping capacity
Powered by a 7HP/212ccc gas engine with powerful recoil
Top hopper for volume chipping and side chute for small branches
Versatile and multi-functional chipper/shredder/mulcher
Specification:
Brand

GreatCircleUSA

Model

LCE01

Weight

132.3 pounds
Sun Joe CJ603E 15-Amp Silent Wood Chipper/Shredder

Our next best leaf shredder recommendation is from the manufacture Sun Joe and it's their versatile CJ603E which is a fully electric and silent running chipper and shredder. It's powerful yet versatile and can effortlessly turn leaves, branches and twigs into eco-friendly mulch which can be used as compost. Talking of mulch, this has one of the best leaf to mulch ratios we've reviewed at a highly impressive 21:1. The robust and reliable 15-amp motor also gets to work quickly and efficiently to chips and shred even thicker branches up to 1.73-inches in diameter.
This Sun Joe lead shredder is compact and portable and comes fitted with 7-inch wheels so that it's easy to transport. It's lightweight yet robust and you should have no problem maneuvering around your back yard. The slimline design also makes it convenient to store away when not in use. Simply secure it in a garden shed or garage. It's also very low maintenance and requires minimal cleaning. Just wipe it down with a damp cloth if it does pick up any dirt. While the motor may well be powerful, there are also essential safety features incorporated into the design, including a locking knob that prevents the motor from being operated when the hopper is open. The built-in safety stop automatically engages so you can go about cleaning up your yard and enriching your garden with confidence and ease.
Key Features:
Leave of mulch ratio of 21:1
Compact design featuring 7-inch wheels for easy portability
Electric operated for zero carb emissions and cleaner air
Equipped with useful safety features including a stopping mechanism
Fitted with a powerful 15-amp motor that can tackle thick branches
Specification:
Brand

Sun Joe

Model

CJ603E

Weight

38.6 pounds
Sun Joe 13 Amp Leaf Mulcher/Shredder




Offering both shredding and mulching options is always a good thing when looking for the perfect leaf mulcher, and the Sun Joe 13 Amps Mulcher/Shredder does just that. Boasting the same power as the Worx, it also comes with an easy-to-control dial, which helps you alternate between damp or dry garden waste. This kind of feature is crucial for preventing blockages and any potential damage that could occur, so good on Sun Joe.
The fun doesn't stop there though. You can also mulch up to 12 gallons of leaves per minute at an astounding 8000 RPM. Sure, this isn't as much as the Worx, but maybe you don't need the power the Worx brings to the yard. Also included is Smart Shred technology, which combined with an advanced motor cooling system ensures safety, and we love safety.
You must keep an eye of the waste bag, as it has a habit of shifting out on the place, dumping freshly mulched leaves all over the floor. As long as you're vigilant, though, you'll find there's almost too much to love about this, and at less than $100, it's our choice for the best value, so snap them up while you still can. If you also have a lawn, keep it perfect with some of the best riding lawn mowers from our list.
Key Features:
Leaf to mulch ratio of 16:1
Features a powerful 13 amp motor generating up to 8000 RPM
Lightweight and durable construction
Ability to process 55 gallons of leaves per minute
Durable dust reducing air cooling system
Specification:
Brand

Sun Joe

Model

SDJ616

Weight

13.4 pounds
Reduces yard waste up to 1/16th of the original size
20 replacement cutting lines included
Eco-friendly electric operation
The waste bag doesn't stay in place for the duration
Flowtron The Ultimate Mulcher Electric Leaf Shredder

Despite sounding like a terrible reboot of a dying Sci-Fi franchise, the Flowtron The Ultimate Mulcher Electric Leaf Shredder is probably more successful than any desperate cash grab released in recent years (looking at you Transformers). It comes with a plethora of cool features, including shredding adjustment settings ranging from coarse to fine and easy-angle positioning so you can practice your ball skills from anywhere in the yard.
Using a two-step process, it both shreds and mulches leaves for optimum efficiency and comes with 36 replacement cutting lines to ensure consistent results and excellent quality – which we love. It's also lightweight and portable, so you'll have no trouble dragging it around the yard nor storing it when the weather turns.
You can't throw just anything in there though, and it's only effective with leaves and needles as opposed to larger garden waste (branches, thick twigs, etc.). That being said, when used properly, it's fast acting and efficient, and we still expect to hear dramatic, thumping bass whenever we say its name, followed by an ominous, all-seeing voice over. It also makes a perfect gift for gardeners in your life.
Key Features:
Coarse to fine shredding adjustment
Position at any angle for easy loading
The two-step process both shreds and mulches leaves
Lightweight and easily portable design
Specification:
Brand

Flowtron

Model

LE900

Weight

17 pounds
Fast, straightforward assembly right out of the box
36 cutting lines included
Fast-operating for efficient shredding and mulching
Only effective with leaves and needles instead of other garden waste
Earthwise 15 Amp Garden Electric Chipper




The Earthwise 15 Amp Garden Electric Chipper/Shredder comes with its very own 10.5-gallon collection bin for your and the planet's benefit and boasts the ability to shred branches, leaves, and twigs (as well as aluminum cans, if you want) as much as almost 2 inches thick. This is combined with a safe, secure leaf chute as opposed to more shallow and open designs, which ensures your hands will remain free and safe from any disturbing calls from the void.
Instead of shredding string, you get heavy-duty steel blades (although there aren't any replacements) which you can sharpen when it doesn't work as efficiently as you remember. It minimizes yard work just as you'd expect, and includes a security circuit breaker to prevent overheating, which is ideal for anyone who can't help but add more leaves, and more leaves, and even more leaves.
However, the chute and blade design, while effective, can lead to some clogging issues, which can be a challenge to solve considering the setup. To overcome this, some have recommended having a plunger on hand. It's not an ideal solution, but if it works, then it's not a stupid one, either. Find more great products for your garden by checking out our guide to the best weeding tools.
Key Features:
Capable of shredding branches, leaves, and twigs up to 1 3/4 inches thick
Leaf chute and tamper tool keep your hands free and safe
10.5 gallon (40 liters) collection bin
Steel blades for more efficient, reliable shredding
Specification:
Brand

Earthwise

Model

GS70015

Weight

31 pounds
Excellent composting solution
Shreds more than just garden waste (aluminum cans included!)
Circuit breaker reset prevent overworking
Some clogging issues, so make sure you have a plunger handy
Eco-Shredder 14 Amp Electric Chipper/Shredder/Mulcher

We don't often save the premium choice for last, but here we are, at the end of our quest for the best leaf shredders, we bring you the Eco-Shredder 14 Amp Electric Chipper/Shredder/Mulcher combination which could easily go down as the greatest leaf shredder ever and a part of every successful gardener arsenal. 
While it's not as powerful as other options, you know by now it's not always about power. What we love with this is the versatility, functionality, and reliability – besides its sustainable construction and operation. You get replacement cutting blades, and overload protection that both ensure safety and longevity, which is awesome considering the many features it boasts.
It's a little more complicated to put together than other, cheaper models, but if you're looking for the best of the best, we're sure you can spare a few extra minutes on assembly, reap the multifaceted benefits not long after, and as long as you use it properly, for many years after that. 
Key Features:
Triple action cutting, shredding, the mulching system for versatility
Overload protection switch ensures durability
Quieter than gas-powered shredders
Robust seven-inch wheels for simple portability
Specification:
Brand

Eco-Shredder

Model

ES1600

Weight

70.8 pounds
Replacement cutting blades included
Capable of shredding garden waste up to 1.375 inches
Efficient yard cleaning and clearing tool
Assembly is more complicated than other products
Leaf Shredder Buying Guide
How We Chose Our Selection of Leaf Shredders
As much as these leaf shredders look like heaps of fun to play around with (in the safest way possible), we didn't have the time to order them, set them up, and go around picking leaves off the ground to try them out. Even if we could have done that, there aren't any leaves left, what with the winter rushing us all off our feet and everything.
Instead, we did what we always do: look at the four key factors that help us determine which products are worth discussing. This includes the brand name, reviews from existing customers, the price of the unit, and its quality. You should think about these for any purchase, but with heavy machinery such as leaf shredders, they become even more important to consider.

Brand - With any buying guide we like to find a broad spectrum of brands although sometimes we have no choice but to find multiple products from one particular brand. This isn't because we have any loyalty to these brands, but often they are the best in their industry, and so should be represented fairly.
You'll notice that this isn't the case this time (which is refreshing for you and us alike). Instead, we've found 5 different products from 5 different brands, all of which come with the assured reliability you expect. This means you can compare, contrast, and analyze the benefits of each product and decide based on which brand you believe is best for you.
Plus, if you've been wronged by any one brand in the past, there are at least another four options for you to choose from.
Reviews - Aren't reviews just the best? We know that some people like to form their own opinion on things and so will avoid reviews like an encouraging plague. For the rest of us, though, they're an awesome window in a world we're not always super clued in on.
Online reviews are written by customers with experience in this field, and they've likely tried a few other products before this one. This is great for understanding what the pros look for in the best products, which can be especially useful if you're stuck making a choice between two equally awesome looking products.
They will also give us insight into parts of the product the manufacturer won't tell you outright (or will at least merely skirt around the issue with vague industry jargon). This saves you ordering something that turns out to be a dud or a heavy-duty lawn ornament and helps you purchase the right product for you.
Price - With something as durable as a leaf shredder, you can expect to pay a little more than you would, say, a pair of pruning shears. You probably already know this, though, and so are prepared to shell out what you believe is a fair amount.
Normally, we try to find a wide, all-encompassing range of prices, but with many of these products being pretty similar, there isn't as much of a range as we'd typically like, however, this doesn't mean there aren't still different levels for all kinds of leaf shredding fanatics. We've found options for casual users and for professionals and a couple of products that sit comfortably in between.
We hope this means that no matter your shredding needs, you'll find an option that's reasonably priced and guaranteed to transform your yard maintenance from laborious, manual mulching, to something a little easier.
Quality - Here at Gear hungry we only want to suggest the products of the highest quality. Neglecting this spells disaster for you, for us, and the products we recommend. Our selection is full of guaranteed quality, meaning you get exactly what you pay for, with products packed full of essential, useful functions - and a couple of bonuses with the more expensive options.
With heavy machinery, the like you find in most garden tools, quality is even more necessary. We know they need to be durable, efficient, and easy to use. All of these factors, along with other features we'll get to below, ensure you purchase the best quality products and get the best results. Lucky you.

Features To Look For In A Top Rated Leaf Shredder
Before you make that order final, ensure you've identified a leaf shredder suitable for you. We know it's tempting to go straight for the option with the best features, or the one that will take the most leaves, or whichever shredder costs the least, but this doesn't mean it's the right product for you.
Consider the size of your yard, the amount of work it will have to undertake, the storage options, potential noise complaints, and whether it will have a negative effect on the environment. These are just some things to think about, there is a lot more than you need to remember when identifying your brand new leaf shredder.
Power - Everyone loves a tool packed full of power, and these leaf shredders have heaps of them, ideal for any leaf shredding, crushing, cutting, or mulching job you can throw at them. Ranging from 13 to 15 Amps, there's enough power in these babies to shred your leaves, your neighbors' leaves, and even leaves of someone you've not even met yet.
This power dictates how quickly you can get the job done, and so if you're working in a commercial environment, you need something that can shred as many leaves as possible in the shortest amount of time. More casual shredders may not need this same power, but the temptation may be too much to resist.
More powerful motors will also avoid blockage, which could be a problem if you try to pack too many leaves in at once. You know your situation better than we do, so make this decision according to what your shredding needs are.
Capacity - The capacity of your machine will depend on the size of the job you need to complete. Smaller yards with fewer trees and leaves won't require as large of capacity as you'd need if you were tackling an estate or public park.
These shredders come with substantially sized bins to deposit leaves into, and for most of you, you may not need to consider anything above 10 gallons. If you want to go all out and have the option to shred every leaf, you've ever found in one go, then, by all means, go for it, it sounds like it'd be a lot of fun, anyway.
Noise - Electric leaf shredders aren't as loud as their motor-operated counterparts, but that doesn't mean they still don't make a noise. In fact, it'll be a challenge for you to find a shredder you could describe as 'quiet', they're still shredding leaves, cracking twigs, and munching away.
It's important to keep this in mind when purchasing a leaf shredder, as too much noise could disturb the neighbors and cause them to file complaints against you, especially if you like to do your shredding first thing on a Saturday morning.
While you won't find a silent shredder, you can still look for the quietest one if potential noise pollution is a problem. At least then you can still hear the sweet, satisfying sound of a clear, manageable yard over the whirring mechanics of your leaf shredder. It's not much, but it's better than nothing.
Functions - If your shredder shreds and does nothing else, that's great, you've got what you've paid for, but it's even better if it has a variety of other cool and useful features, too. This can include mulching, cutting, collecting, and chipping.
While these extra features aren't essential for all, they can come in handy for more substantial clearing jobs. If you work in this industry, they can make your job much, much more straightforward. Similarly, if you have a lot of yard space, a lot of leaves, and a lot of garden waste to dispose of, they can also ease the stress of garden clutter. To make things even easier, you can also look for a leaf vacuum shredder which does even more of the hard work for you.
Often, these additional functions cost little more than standalone shredders, anyway, and whatever you do spend extra will be recouped with speed, efficiency, and happy yards all year-round.
Portability and Storage - You won't be able to use your shredder throughout the year, as once it comes to winter, there won't be much point after the initial leaf clearing. When your shredder is taking a break during the colder months, you must have ample storage space to prevent it from sitting out over Christmas and New Year and potentially getting damaged by adverse weather.
You can take apart most leaf shredders to make this storage easier, which is great news if you're short on space. You should also consider the portability, which could impact how easy it is to transport your shredder around the yard. We all know leaves aren't that heavy by themselves, but in a bunched pile, they can be surprisingly dense. You don't want to be the guy who carries their leaves from one end of the yard to the other several times a day because you lacked the foresight to invest in a suitably lightweight option, do you?
The best thing to do is to look for a product with durable, heavy-duty wheels, as these can withstand years (maybe decades) of use. We know you want to show off how strong you are to your family and any eavesdropping neighbors, but save your energy for something that matters, you know?
Environmental Impact - Electric shredders are more environmentally efficient than gas-powered shredders, so already you're doing your bit for the planet by investing in electric over gas. This responsibility doesn't stop there though, and while you are using electricity, this can still impact both the world around you and your own utility bills, especially if you pick a more powerful shredder.
Shredders with built-in mulching technology can help you further contribute to a better environment, and you can use these mulched leaves as fertilizer to encourage plant and grass growth. These machines will also often come with reusable collection bags, further promoting sustainable attitudes and encouraging users to be more responsible with the environment.
Safety - We know safety is boring to talk about, but we have to, and we could never forgive ourselves if something were to happen to you because we didn't make it clear how to safely operate a leaf shredder.
It's not just for you or our benefit either, but also for your kids, who - in classic child fashion - are a curious breed, eager to flick and fiddle with buttons and switches, stick their hands in dangerous places, and generally do everything they can to maim themselves all in the name of fun.
So, you want your shredder to be as safe as it can be. Luckily, the best shredders go above and beyond to ensure nothing but safety for you and everyone who may come into contact with it. These safety features include automatic shut off should the unit overload from clogged feeding chutes and reset buttons, which can be lifesavers should something go wrong.
Most shredders come with a filter which prevents dust from escaping and stops you inhaling tiny little leaf particles which while not dangerous may not be the best thing for you.

Replacement Parts - Any product that comes with replacement parts is immediately a win, and depending on the construction of your leaf shredder, you may be gifted free replacement parts with your purchase (yay!). These parts won't be as exciting as new motors, alternative power cords, or brand new casings, but instead more shredding strings.
Yeah, not super-exciting, but they will come in useful when (not if) your original strings fray or break, hindering their effectiveness and making your shredding job much more of a challenge. However, there are customers who believe the original strings aren't sufficient and search out alternative options. This is simple enough and can improve your shredding capabilities.
Not all leaf shredders use these strings, though, and if you purchase one that uses blades instead, see if the products offer free replacements or spares upon purchase. If not, this could sway you towards a product that will offer replacements, all for your benefit.
Ease of Use and Assembly - We all want something that's easy to use and easy to assemble. Some awesome features that make shredding even easier include moveable chutes, which allow you to throw leaves in from any angle, adjustable shredding settings, and automatic leaf disposal.
As for assembly, you can put them together as easily as you can take them apart, which makes storage during off-season even more convenient.
Sources:
Put Fall Leaves to Work - Gardener's Supply
Best Leaf Mulchers - Best Of Machinery
Sign Up Now
GET THE VERY BEST OF GEARHUNGRY STRAIGHT TO YOUR INBOX