Last updated:
14 Dec 2020
10 Best Loppers (Review) In 2021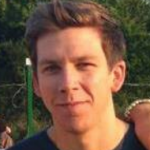 This product guide was written by Jordan Carter
With the weather finally looking like summer is here, we bet you can't wait to spend some quality time in your garden entertaining, relaxing, or doing some much-needed gardening. You may already have the best electric weed wacker, and you've likely put the finishing touches to your backyard decor with potting benches, but what good's a garden if the surrounding trees are unruly? To keep the shrubbery and spindly branches at bay, you need the best loppers you can find, and deep in the dense bush, we've got just that.
Much like the top pruning shears and other garden essentials, tree loppers are the key to becoming a successful gardener. If you want to welcome your friends and family into a garden that will have them stop and admire, then investing in quality loppers is the best place to start, so grab your gardening gloves and don't forget your hat, let's check them out.
The Best Lopper
Looper Buying Guide & FAQ
Before you cut to it and go right on ahead and purchase your next or first pair of Loppers, we recommend you consider a few essential features first.
Blade Type - The type of wood and thickness of the branches you need to cut will determine the type of blade you go for. From dead wood to wet wood, dry wood to other types of fibrous materials, some blades are versatile enough to tackle everything whereas others are best suited only to live wood. For example, a Bypass blade is better suites to live wood whereas and Anvil blade is likely to crush live wood and is, therefore, best suited to dead wood.
Blade Quality - The difference between enjoying a session of lopping branches and in particular how quickly and effortlessly you can get the job completed will be down to the quality of steel your blade possesses. The right blade, say for example hardened carbon steel, should be able to glide and cut through branches with ease, even thicker and sturdier branches. If you want the Lopper to do the work rather than overly exert yourself, then you should consider going for precision ground, hardened carbon steel. Your investment will pay off in the long run.
Cutting Mechanism - Loppers come with different styles of cutting mechanisms which can help get the job done quicker. A ratchet mechanism requires less user energy and power and delivers good leverage and purchase so is ideal for long sessions of pruning and chopping back branches. Power gear Loppers are easy to use and don't take as much practice as a ratchet mechanism and tend to be a popular choice found in both Anvil and Bypass style Loppers.
Handle Length - Consider how high the branches are on the trees or bushes you need to cut back. Will you be able to comfortably reach without the additional need for a pair of step ladders? While long handles can be harder to manage, they are more practical and deliver more significant overall cutting potential. You might also want to consider a pair of telescopic handles that can be extended and retracted according to how high the tree is that you're working on.
Grip And Weight - If you are using any tool for an extended period, it needs to be comfortable and secure to grip to avoid user fatigue and unnecessary stresses and strains on joints. Go for a lightweight yet still sturdy design that delivers the right balance between weight and power.
Sharpening And Replacement Parts - It's not always possible to sharpen blades or replace parts that have become blunt or damaged over time. Working outdoors you're likely to harm your Loppers at some point so if you can swap out and interchange damaged parts this is a great advantage and good save you money in the long run.

Loppers FAQ's
Q: What is a lopper?
A: You might have your own name for them already, pruning scissors, for example, but by definition, a Lopper is primarily a cutting tool that's mostly used to prune back trees and overgrown branches. Design-wise, they do resemble a giant pair of scissors with longer style handles, ideal for reaching those problematic spots where branches and twigs may be overhanging, making your garden look generally untidy. Designed to be used with two hands, the handles could be anywhere from 12-inch to 36-inch with most popular and practical choices being 25-inch upwards although some extend to beyond 2-meters. Loppers are mainly designed for pruning tree branches although some of the newer products on the market incorporate a compound lever or gear ratchet system, providing them with even more versatility around the garden.
Q: What types of lopper are available?
A: Loppers do come in a range of sizes and designs as you will have seen already if you've checked out our product recommendations. There are just two main types that you need to be aware of and these are called Anvil and Bypass.
An Anvil Lopper is preferable for cutting away dead branches and shoots and is generally suited to thicknesses of up to 2-inches. It's best suited to live as opposed to dead wood.
The Bypass Lopper resembles a pair of scissors and is better suited for close and clean, more precise cuts as well as trimming back shrubs and trees. They're customarily designed with longer length handles and suitable for thicknesses up to 1.5-inches.
Q: How to clean and maintain your loppers?
A: Many Loppers will require minimal maintenance because they feature a rust-proof coating. However, it's still a good idea to keep them clean and in good working condition at all times. Wiping them periodically with a damp cloth to remove and sap that might have built up if your Loppers don't have a non-stick coating.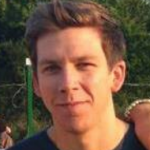 Jordan Carter is Gear Hungry's resident Editor-in-Chief with a genuine love and passion for all things tech. Jordan works diligently to ensure only the best products ever make it onto the platform and are showcased in Gear Hungry's carefully curated, tested and expertly researched, informative buying guides.
The best!
Gear, gadgets & stuff for men
Straight to your inbox