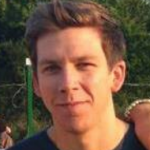 With the weather finally looking like summer is here, we bet you can't wait to spend some quality time in your garden entertaining, relaxing, or doing some much-needed gardening. You may already have the best electric weed wacker, and you've likely put the finishing touches to your backyard decor with potting benches, but what good's a garden if the surrounding trees are unruly? To keep the shrubbery and spindly branches at bay, you need the best loppers you can find, and deep in the dense bush, we've got just that.
Much like the top pruning shears and other garden essentials, tree loppers are the key to becoming a successful gardener. If you want to welcome your friends and family into a garden that will have them stop and admire, then investing in quality loppers is the best place to start, so grab your gardening gloves and don't forget your hat, let's check them out.
The Best Lopper
Looper Buying Guide & FAQ
How We Chose Our Selection Of The Best Loppers
To ensure we selected the very best of loppers on the market, we considered these 3 important factors.
Price - We want to find as wide a range of prices as possible to appeal to both hobbyists and those who need more heavy duty products for professional jobs. At the same time, though, we also strive to ensure affordability. This is why you won't see anything too cheap (and therefore possibly low-quality), but also nothing too expensive that it prices even the most passionate gardeners out of a purchase.
Brand - Brands matter. Like the price, they are the best indication of quality and the best brands strive to provide you with the best products they can to inspire brand loyalty. We dove deep into gardening tool brands to find the most famous and most reliable companies around. While there may be a few repeats, we also tried to find as wide a range of brands as we could while still maintaining quality.
Reviews - Lopper reviews are great for helping us understand how effective the products are after 1 month, 2 months, 6 months, a year, and beyond. We don't have the time to test these products over a long stretch properly, so reading reviews to tell us how durable they are and how sharp they stay is crucial for ensuring we pick only the best options for you.

Features To Look For In Loppers
Before making your final decision about which of the best loppers are the best ones for you, make sure you think about these key features that be the difference between a decent lopping experience and the best darn lopping bonanza you ever witnessed.
Type of Blade - The type of blade you find will depend on the wood you are cutting. This could be dead wood, wet wood, dry wood, and even fibrous materials. Some blades are versatile enough to cope easily with multiple types of wood, but others, such as bypass blades, are only suitable for live wood. Likewise, anvil blades are more likely to crush live wood, and are better suited for deadwood cutting.
Blade Quality - A high quality blade can be the difference between successful lopping and stressful lopping. With the right blade, you'll be able to easily slide through tough, thick branches with ease, whereas a low-quality blade will struggle to trim the thinnest and most pathetic twigs. Precision ground hardened carbon steel is one of the best blades you can get, so look for something of that ilk.
Cutting Mechanism - The cutting mechanism will also determine how easy it is for you to cut the wood. A ratchet mechanism requires less power, which is ideal if you're working all day long. Conversely, power gear loppers are easier to use compared to ratchets as they are likely what you are used to so there's less of a learning curve. They are also more versatile and are often available in both bypass and anvil styles.

Handle Length - How high or low is the tree you need to trim? The handle length can affect your reach and whether you need to bring out the ladders. Longer handles might be more difficult to control, but they give you a greater range of cutting potential. Some products have extendable handles, which is useful if you're working in several environments with different needs.
Grip and Weight - A comfortable grip and lightweight design is essential for saving your arms from fatigue during long lopping sessions. You loppers should be easy to grip and light, but not too light they can't deliver the right amount of power. If you're buying for others, consider how well they'll get on with the loppers you have in mind instead of how you would manage.
Replacement Parts Availability - Breakages and parts damage isn't ideal but sometimes it can't be helped. The availability of replacement parts is a great compromise that saves you buying another pair of loppers. If you can find replacement blades and gear mechanisms, you'll save money and time in the long run which is especially useful if you're a professional.

Looper FAQ
Q: What are loppers used for?
A: Gardeners, both professional, hobbyist, and at-home-because-you've-got-to use loppers to trim and cut branches to prevent overhanging and general messiness. They work a lot like pruning shears but on a larger scale and the best loppers can cut branches that are as wide as 2 inches in diameter.
There are also smaller models ideal for more precise gardening, but these are not always ideal for bigger jobs. Typically, you'll see gardeners using loppers to clear away branches and keep the yard tidy, especially during summer where plants grow quicker.
Q: How to sharpen loppers?
A: Even if your loppers are top quality, the blade will still dull after a while. If you don't want to spend money on a new set, you can sharpen the blade instead for an easy and economic alternative. It's easy enough to sharpen the blade if you know what you're doing.
Clean the blade in warm water and soap
Secure the blade in a vise with the sharp end pointing away from you
File the blade edge at a small angle until you achieve desired sharpness
Remove the 'foil', which is a thin string of metal across the blade
Remember to only sharpen the top blade, as the blunt lower blade is not meant to be sharp.

Q: How to repair loppers?
A: If you ever need to repair your loppers, you can take them apart and fix the appropriate replacement parts in place of the damaged ones. However, take care doing this, as you don't want to reattach everything incorrectly so take a picture with each stage to ensure you get it right when putting it back together.
Sources: 
Loppers - Carry On Gardening