Best Loppers In 2022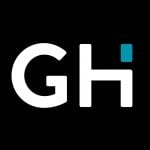 This product guide was written by GearHungry Staff
Last Updated
May 17, 2019
GearHungry Staff
GearHungry Staff posts are a compilation of work by various members of our editorial team. We update old articles regularly to provide you the most current information. You can learn more about our staff
here
.
GearHungry may earn a small commission from affiliate links in this article.
Learn more
With the weather finally looking like summer is here, we bet you can't wait to spend some quality time in your garden entertaining, relaxing, or doing some much-needed gardening. You may already have the best electric weed wacker, and you've likely put the finishing touches to your backyard decor with potting benches, but what good's a garden if the surrounding trees are unruly? To keep the shrubbery and spindly branches at bay, you need the best loppers you can find, and deep in the dense bush, we've got just that.
Much like the top pruning shears and other garden essentials, tree loppers are the key to becoming a successful gardener. If you want to welcome your friends and family into a garden that will have them stop and admire, then investing in quality loppers is the best place to start, so grab your gardening gloves and don't forget your hat, let's check them out.
The Best Lopper
Fiskars 28 Inch Bypass Lopper
Our top pick for the best loppers you can get for gardeners both new and experienced at the Fiskars 28 Inch Bypass Lopper. The length is ideal for reaching tricky tall branches, but are still manageable for when you're working closer to head height.
The fully hardened and precision-ground blade is tough and durable and stays sharp regardless as you trim your (and any overhanging neighbors') trees throughout the summer months. They trim through branches like butter without requiring much force and this makes them ideal for tackling more stubborn branches you may otherwise need to leave alone.
While it recommends cutting up to 1-1/2 inch branches at the most, there have been claims of managing much more, but we'll leave that decision up to you. They're also suitable for smaller plants and bushes, and their lightweight design and easy-to-use functionality makes them ideal for a quick trim with bushes that grow too quickly for you to keep up with, until now that is. Make sure you also check our guide to the best pruning shears.
Key Features:
Blade stays sharp through heavy use
Ideal for cutting green, living growth
Length: 28 inches
Rust-resistant, low-friction coating
Specification:
Brand

Fiskars

Model

91466935J

Weight

2.4 Pounds
TABOR TOOLS Compound Action Anvil Lopper
For the true pros around us, the TABOR TOOLS Compound Action Anvil Lopper is our premium choice that will end your search for the finest garden loppers ever created. The hardened steel blade is no nonsense and provides straightforward, simple, and speedy lopping like you've never lopped before.
They're also comfortable, while also providing extra leverage for more demanding, um, demands. If you've got a large yard, you don't want to invest in something that will cramp you from head to toe, and these deliver time and time again to ensure your next pruning experience is the best one yet. The blade is low friction, and its 2 inch cutting capacity means there are few, if any branches you can't overcome.
If you're not a pro and know nothing about pruning but want to get your hands on the best of the best, anyway, you'll get a set of useful tips and tricks on pruning to help you master your garden jobs just like a professional. They're so helpful you'll never need to hit up Google to find the best landscaper in your area again. If you like taking care of your garden, check out our guide to the best soil testing kits.
Key Features:
2-inch clean-cut capacity
30-inch tree trimmer
Anvil lopper with compound action
Sharp hardened carbon steel blade
Specification:
Brand

TABOR TOOLS

Model

GG12A

Weight

3.68 Pounds
Fiskars 32 Inch PowerGear2 Bypass Lopper
For much tougher jobs both at home and at work, the Fiskars 32 Inch PowerGear2 Bypass Lopper should be high on everyone's list of options to think about. They can cut through 2 inch branches with ease, giving you a one of the smoothest cutting experiences around that will make you never want to look back.
This is made possible through modified gears and a cam mechanism that optimizes and enhances cutting power and control like you never thought possible. It gives you 3 times more cutting power, with superb leverage and the easiest day in the garden you've ever had.
It's not all about power, though, so it's a good thing they also deliver in other areas. The blades are sharp and are resistant to both rust and gumming. This makes them more of a one season wonder, but instead ensures you can keep control of your garden this year, next year, and far beyond. This also makes a perfect gift for gardeners in your life.
Key Features:
Power through extra thick branches
Patented design with a cam mechanism
Fully hardened bypass-style steel blade
Rounded ergonomic handles with Softgrip touchpoints
Specification:
Brand

Fiskars

Model

394801-1002

Weight

3.85 Pounds
Corona ComfortGEL Bypass Lopper
The Corona ComfortGEL Bypass Lopper is another set that comes at a superb price and guarantees both comfort and performance for you to ensure your garden remains pristine all summer long. The 30-inch handles allow you to reach those difficult upper areas, and the dual arc blade design ensures top-quality cutting through branches of 1-1/2 inch diameter.
The non stick blades prevent gumming and the special coating reduces the risk of rusting and keeps the blades sharp much longer than other, cheaper, and lower quality options. On days where you'll be pruning, shearing, and lopping from sunrise to sunset, the ergonomic handles are a lifesaver and its integrated shock guard feature prevent fatigue and cramping, allowing you to get the job done faster so you can enjoy a well-deserved beer.
They are lightweight and simple to use, but the size means you can't control them as productively with lower, smaller branches. If you're sick of tackling higher branches with what may as well be a pair of nail scissors, though, these are a fantastic solution. 
Key Features:
25-inch trapezoidal steel handles
Dual Arc blade design
Integrated Shock-Guard bumpers
Specially coated, non-stick blades
Specification:
Brand

Corona

Model

SL 3264

Weight

3.3 Pounds
Spear & Jackson Razorsharp Telescopic Ratchet Anvil Loppers
If you're looking for a lopper that will allow you to reach for the skies (or the tallest branch), the Spear & Jackson Razorsharp Telescopic Ratchet Anvil Loppers are perfect. The heavy duty design ensures long life, but they're still light enough for all day use without feeling the burn once you've finished.
It's lasting sharpness also contributes to longevity and while they're a little more expensive than other loppers, they mean business, built to last so you need not replace them as often as the cheaper models. They're also some of the safest we've come across, with non-slip grip and a safety locking catch to protect your (and other) fingers when they're not in use.
The leverage is reliable, and can chop through 2 inch branches with neither you nor the loppers breaking a sweat, while its extendable handle means there ain't no branch high enough. Be sure to also check out our list of the best zero turn mowers for more great items like this. 
Key Features:
Heavy duty
Light tubular telescopic aluminum handles
PTFE coated blade for rust resistance
Sk5 carbon steel upper blade
Specification:
Brand

Spear & Jackson

Model

8290RS

Weight

4.17 Pounds
TABOR TOOLS 20-Inch Bypass Mini Lopper
Shifting in the other direction, the TABOR TOOLS 20-Inch Bypass Mini Lopper are the best loppers you'll find if you're focusing on value. They're smaller than our other picks, but this doesn't mean they're any less effective, even if they're not ideal for thicker, tougher trees or bushes.
For more delicate jobs that require better precision, there's nothing better around for such an excellent price. They are tough but also lightweight, and the rubberized grip provides optimal comfort you can't always get from their larger counterparts. The blade is also sharp, and its non-stick properties keep it working hard throughout the day without losing effectiveness.
With the size, they're also super easy to store and carry around if you're embarking on mammoth pruning and lopping activities. They likely won't replace your larger loppers, but if you've got a small yard or need something that provides better control, these are the ones for you. Love this product? Check out our review of the best leaf rakes for our top picks. 
Key Features:
Cuts 1 inch diameter branches
Comfortable rubberized grips
Sharp blade
Sturdy construction
Compact design
Non-stick blade coating
Specification:
Brand

TABOR TOOLS

Model

GL18A

Weight

1.95 Pounds
Corona Compound Action 32 Inch Anvil Lopper
With a durable fiberglass handle, the Corona Compound Action 32 Inch Anvil Lopper comes with a reliable mechanism ideal for thick, hardwood trees and branches and ensures you can keep your garden looking just like the brochures you've based it on.
The non-slip foam grip gives you better purchase and enhances leverage while also ensuring excellent power, even if it may creak and groan if you try to cut anything thicker than the recommended 1-1/2 inches. The non-stick coating on the blades also prevents gumming, especially when working through fibrous material or wet wood, and this ensures the performance remains at the highest quality throughout.
What we love most about them, though is how you can sharpen the blade and replace parts should they blunt or get damaged. This delivers excellent value for money while also saving you from returning to the stressful stage of researching new models. You may also like to check our guide to the best potting benches.
Key Features:
Durable fiberglass handle
Sharpenable blade
Replaceable parts
Non slip foam grip
1-1/2 inch cutting capacity
Non stick coating
Specification:
Brand

Corona

Model

FL 3420

Weight

2.67 Pounds
MTOOLS Easy Cut Ratcheting Extendable Bypass Loppers
The MTOOLS Easy Cut Ratcheting Extendable Bypass Loppers provides an unprecedented amount of power for all your lopping needs. It's particularly effective against thick branches and with a 1-3/4 inch cutting capacity, there are few issues you won't be able to overcome.
With it, you'll never need to pull out the chainsaw again, as the leverage is very much out of this world and this is complemented by an unbeatable ratcheting system. However, while you may expect this to cost you the big bucks, you can think again, and while it's a little pricier than other options, it's not the most expensive we've selected.
The sturdy and reliable construction is great value for money, and its extendable handles ensure there are no branches out of reach, and the handle locks keep this extension secure for the best results you can expect. Don't forget to also check our guide to the best garden forks.
Key Features:
Unbeatable ratcheting mechanism
Lightweight handles
Sturdy construction
1-3/4 inch cutting capacity
Non slip grips
Specification:
Brand

MTOOLS

Model

L8230

Weight

3.6 Pounds
KSEIBI Extendable Anvil Razor Pruning Lopper
Our final pick of the finest tree pruning tools is the KSEIBI Extendable Anvil Razor Pruning Lopper which comes complete with a mighty Teflon blade and extendable handles to give you total control over any and all branches in your garden, or anyone's, for that matter.
These loppers combine sturdiness and reliability with a comfortable lightweight construction, and the 2 inch cutting capability means you can easily dispose with more stubborn and awkward branches that smaller loppers would struggle with. They're also versatile, giving you more options than simply chopping tree branches and you can work through pesky bushes closer to ground-level with ease, too.
If you want to make sure this set of loppers lasts a lifetime, you'll get a handy maintenance guide sent to your inbox to ensure you can keep them in the best condition for unrivaled quality year after year. These loppers are some of the easiest to use we've come across and would make an excellent addition to both home and professional gardening environments. To avoid blisters on your hands, check our our selection of the best gardening gloves.
Key Features:
Non-stick Teflon blade
Extendable handle
Maintenance brochure included
Safe storage
Sturdy and lightweight
2 inch cutting capacity
Specification:
Brand

KSEIBI

Model

252606

Weight

3.35 Pounds
THANOS Extendable Anvil Loppers Tree Trimmer
If you're looking for a garden lopper that can extend to reach those taller branches, the THANOS Extendable Anvil Loppers Tree Trimmer is ideal. It starts off with a total length of 27-inches and can extend to a maximum of 41-inches, with six sections along the way. That means you can trim the branches off tall trees without having to fetch a ladder. Another benefit of this extra length is that it provides increased leverage, so it's easier to cut. 
Of course, with that extra leverage, it's important that the lopper is strong enough to take it. Fortunately, it's made from high-quality materials and is built to handle a lot of pressure. The handle is made from aluminum and the blade is made from SK-5 steel, helping it to stay sharper for longer. 
With three gears to adjust the size of the cutting mouth, this is one of the most versatile loppers on this list. It can be used for fruit tree pruning, potted pruning, landscaping, and much more.
Key Features:
SK-5 steel blade 
Aluminum handle 
Six different adjustable lengths (27 – 41")
Three cutting gears 
Specification:
Brand

Thanos

Weight

3.44 Pounds
Looper Buying Guide & FAQ
Before you cut to it and go right on ahead and purchase your next or first pair of Loppers, we recommend you consider a few essential features first.
Blade Type - The type of wood and thickness of the branches you need to cut will determine the type of blade you go for. From dead wood to wet wood, dry wood to other types of fibrous materials, some blades are versatile enough to tackle everything whereas others are best suited only to live wood. For example, a Bypass blade is better suites to live wood whereas and Anvil blade is likely to crush live wood and is, therefore, best suited to dead wood.
Blade Quality - The difference between enjoying a session of lopping branches and in particular how quickly and effortlessly you can get the job completed will be down to the quality of steel your blade possesses. The right blade, say for example hardened carbon steel, should be able to glide and cut through branches with ease, even thicker and sturdier branches. If you want the Lopper to do the work rather than overly exert yourself, then you should consider going for precision ground, hardened carbon steel. Your investment will pay off in the long run.
Cutting Mechanism - Loppers come with different styles of cutting mechanisms which can help get the job done quicker. A ratchet mechanism requires less user energy and power and delivers good leverage and purchase so is ideal for long sessions of pruning and chopping back branches. Power gear Loppers are easy to use and don't take as much practice as a ratchet mechanism and tend to be a popular choice found in both Anvil and Bypass style Loppers.
Handle Length - Consider how high the branches are on the trees or bushes you need to cut back. Will you be able to comfortably reach without the additional need for a pair of step ladders? While long handles can be harder to manage, they are more practical and deliver more significant overall cutting potential. You might also want to consider a pair of telescopic handles that can be extended and retracted according to how high the tree is that you're working on.
Grip And Weight - If you are using any tool for an extended period, it needs to be comfortable and secure to grip to avoid user fatigue and unnecessary stresses and strains on joints. Go for a lightweight yet still sturdy design that delivers the right balance between weight and power.
Sharpening And Replacement Parts - It's not always possible to sharpen blades or replace parts that have become blunt or damaged over time. Working outdoors you're likely to harm your Loppers at some point so if you can swap out and interchange damaged parts this is a great advantage and good save you money in the long run.
Loppers FAQ's
Q: What is a lopper?
A: You might have your own name for them already, pruning scissors, for example, but by definition, a Lopper is primarily a cutting tool that's mostly used to prune back trees and overgrown branches. Design-wise, they do resemble a giant pair of scissors with longer style handles, ideal for reaching those problematic spots where branches and twigs may be overhanging, making your garden look generally untidy. Designed to be used with two hands, the handles could be anywhere from 12-inch to 36-inch with most popular and practical choices being 25-inch upwards although some extend to beyond 2-meters. Loppers are mainly designed for pruning tree branches although some of the newer products on the market incorporate a compound lever or gear ratchet system, providing them with even more versatility around the garden.
Q: What types of lopper are available?
A: Loppers do come in a range of sizes and designs as you will have seen already if you've checked out our product recommendations. There are just two main types that you need to be aware of and these are called Anvil and Bypass.
An Anvil Lopper is preferable for cutting away dead branches and shoots and is generally suited to thicknesses of up to 2-inches. It's best suited to live as opposed to dead wood.
The Bypass Lopper resembles a pair of scissors and is better suited for close and clean, more precise cuts as well as trimming back shrubs and trees. They're customarily designed with longer length handles and suitable for thicknesses up to 1.5-inches.
Q: How to clean and maintain your loppers?
A: Many Loppers will require minimal maintenance because they feature a rust-proof coating. However, it's still a good idea to keep them clean and in good working condition at all times. Wiping them periodically with a damp cloth to remove and sap that might have built up if your Loppers don't have a non-stick coating.
Sign Up Now
GET THE VERY BEST OF GEARHUNGRY STRAIGHT TO YOUR INBOX